Power Ranking Derek Jeter and the Top 10 of MLB's All-Time Hit List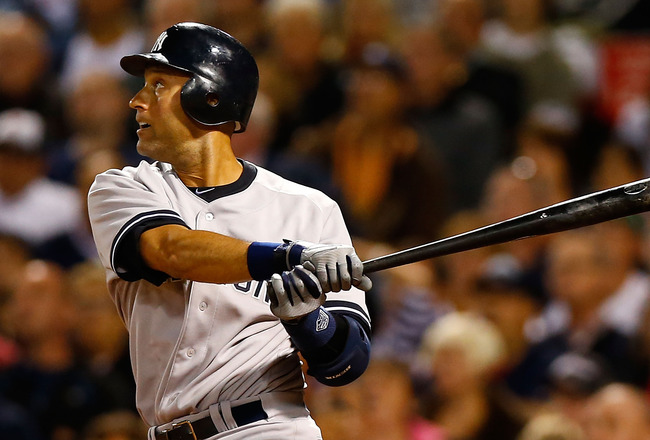 Jared Wickerham/Getty Images
With Derek Jeter enjoying a career year in 2012, the longtime star is starting to work his way into the territory of some of baseball's all-time greats in a number of categories.
Having just passed Willie Mays at 11th all-time with career hit No. 3,284, Jeter is on his way to joining company like Honus Wagner, Tris Speaker and many others in the top 10 of baseball's all-time hit list.
Jeter will likely continue to climb as he rolls on this year and beyond, but let's take a look at how the best hitters in baseball history stack up.
11. Eddie Collins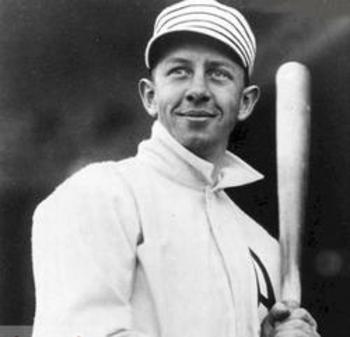 Wikipedia.com
Though he played during the dead-ball era, Eddie Collins was a man among boys when he decided to hang up his spikes, as he was second in major league history in walks, stolen bases, runs scored and games played.
In the generations since, he's been pushed down to 10th in hits, but his longevity is one of his most outstanding attributes, as Collins is one of just a handful of players to play in four decades.
10. Carl Yastrzemski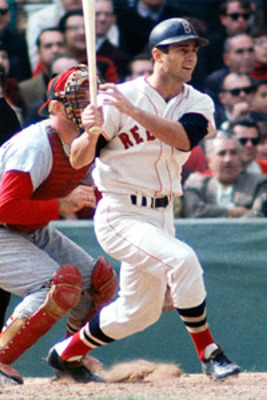 listshere.com
As one of the best Boston Red Sox in the team's very illustrious history, Carl Yastrzemski was a solid player on both sides of the ball, winning seven Gold Glove Awards to go along with his 3,419 career hits.
Yastrzemski spent his entire career in Fenway and thus never took home a World Series title, but he did achieve a personal mark that hasn't been seen in quite some time, as he was the last winner of baseball's Triple Crown.
9. Paul Molitor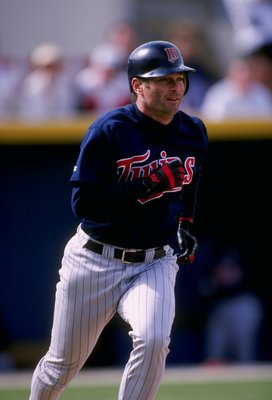 Rick Stewart/Getty Images
Spending the majority of his career with the Milwaukee Brewers, Paul Molitor is well known for a number of attributes, including his outstanding ability to get on base and utilize his speed very smartly once he took to the basepaths.
He was never able to win a World Series with the Brewers, but in 1993 he made the move north of the border and won one with the Toronto Blue Jays, along with taking home World Series MVP honors.
8. Honus Wagner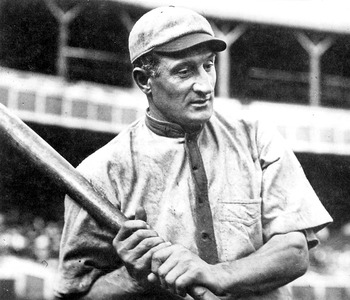 SI.com
Winner of an impressive eight batting titles, it's no surprise that Honus Wagner, with his 3,420 hits, is among the best hitters to ever play the game.
Wagner added power to his ability to get on base, as he led the league in slugging six times, and he would eventually be a part of the inaugural Hall of Fame class as one of its first five members.
7. Cap Anson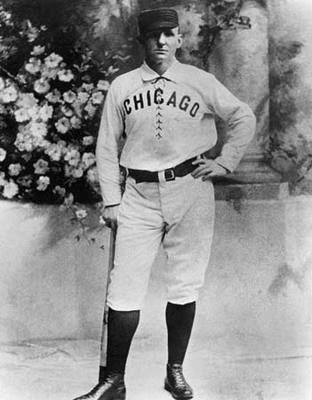 britannica.com
One of the game's first true stars, Cap Anson gave all he had for 27 major league seasons.
With nearly 3,500 hits and a career average of .334, Anson twice led the league in batting, once finishing just a point shy of .400.
His most notorious impact on the game, however, may be his role in using his influence to make sure racial segregation was a part of baseball, such as when he refused to take the field for an exhibition game when the opposing team had African-American players on it.
6. Tris Speaker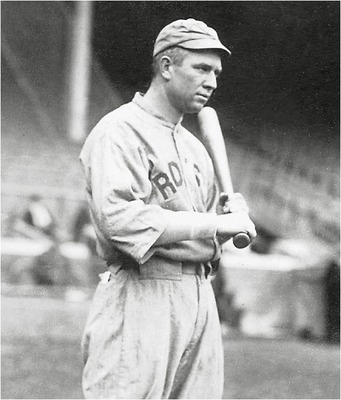 tirsspeaker.us
Considered by many to be one of the greatest defensive center fielders ever to play the game, Tris Speaker was among the best to take the field during his best years.
What is often overlooked from his time in the major leagues is his offensive prowess.
Speaker finished his career with over 3,500 hits and 1,500 RBI.
Combine that with his career .345 batting average, and you'd have to believe that his name should come up more frequently in discussions of the best players of all time.
5. Derek Jeter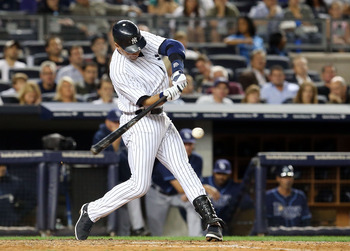 Jim McIsaac/Getty Images
After a somewhat down season in 2011 in which he hit only six home runs and notched his lowest hit total since 2003, Derek Jeter proved that age is nothing but a number, as the seasoned veteran has come back in a big way this season.
He's the current hit leader in 2012, and as he continues to thrive, it's hard to believe he'll be slowing down any time soon.
Should Jeter keep up this pace in the coming seasons, he'll only increase speculation around baseball about just how far he can stretch out his impressive run.
4. Pete Rose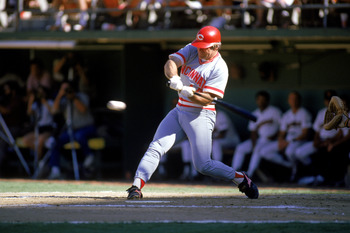 Stephen Dunn/Getty Images
As the reigning hit king in baseball, you can't help but be surprised by everything Pete Rose did on the field during his playing days. A 24-year vet in the league, Rose is tops in not only hits, but also in games played, plate appearances and at-bats.
No matter what the answer ends up being, Rose's eventual admission (after years of denials) of gambling on games both as a player and manager for the Cincinnati Reds has sparked a debate that every baseball fan has at least some opinion on.
The issue of whether Rose will or should be allowed back into baseball will always remain a hotly debated talking point until a new commissioner (since it won't be Bud Selig) decides to take on the topic.
3. Ty Cobb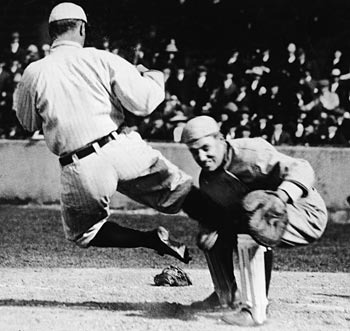 phillysportshistory.com
Ty Cobb was certainly one of the most ruthless players in baseball history, as some of his win-at-all-costs tactics earned him a reputation as a dirty player.
Dirty or not, he was one of the best hitters in baseball history, and while he only won one MVP trophy (1911), he finished his career with a .366 career average and ranks second in career hits with 4,189.
2. Hank Aaron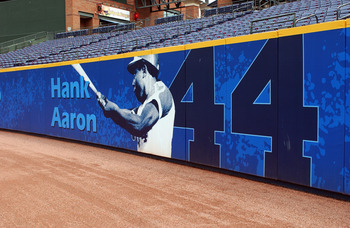 Scott Cunningham/Getty Images
Though he has been passed up by Barry Bonds on the all-time home run list, many will no doubt continue to consider Hank Aaron baseball's true home-run king.
His 3,771 career hits rank him third on that all-time list, and he also sits on top when it comes to career RBI and total bases, with 2,297 and 6,856 to his name, respectively.
1. Stan Musial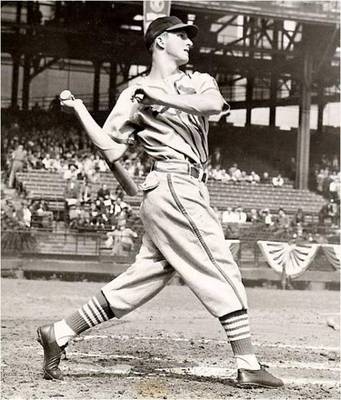 Stan Musial is certainly a name that all baseball fans know. He was a great player in his time and is considered one of the greatest Cardinals in team history.
Stan Musial spent 22 seasons in the major leagues, compiling a .331 batting average and winning seven batting titles. His 3,630 hits and 1,951 RBI add to his impressive resume.
At the time of his retirement in 1963, Musial held 17 major league, 29 National League and nine All-Star Game records. He was an All-Star 24 times and was given MVP honors three times.
Keep Reading