Horrible Miami Dolphins' Halftime Idea Leads to Hilarious Comedy on Twitter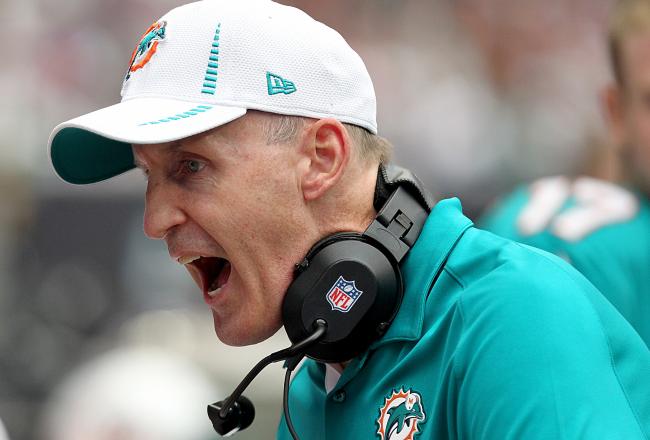 Thomas B. Shea/Getty Images
If you are a fan of horrible ideas and decisions made with the least amount of thought attributed to them, you are going to go bananas for the Miami Dolphins' halftime idea.
Mike Florio of Pro Football Talk reported early Friday the Miami Dolphins had planned quite the halftime show, complete with some lucky fans trying their legs at kicking a 60 yards field goal.
If you can boot that, you would win a cool $10,000.
Just so you know, this is the face of David Akers, a trained NFL kicker, who recently kicked a 63-yard field goal. These things just don't happen.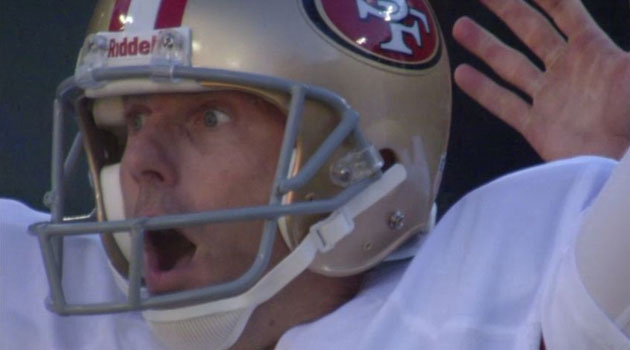 Photo Credit: CBS Sports
It's like the Dolphins asking fans to win money if they could keep Tim Tebow from praying or Stan Van Gundy from getting seconds at dinner.
The ludicrous idea was shot down and given some hilarity on Twitter. Bloguin rounded up some of the best. Here are some we liked from #DolphinsHalftimeContests.
Brook Bristow would like you to relive some pretty dark times.
Name all 17 quarterbacks to start since Marino. Try not to cry. #DolphinsHalftimeContests

— Brook

Bristow

(@brookbristow) September 14, 2012
OK, this is just impossible.
Catch a pass from Jay Cutler while wearing the same jersey #DolphinsHalftimeContests

— Jarrod (@dolfan565) September 14, 2012
This simple but beautiful tweet wins in my book.
#DolphinsHalftimeContests Stay for the second half.

— Marshal

Jhakov

(@Brewkkake) September 14, 2012
The Miami Dolphins have heard your hilarious cries and have changed their previously impossible and horribly thought out idea; shaving 20 yard off the distance.
Mike Florio has an updated report.
So now it will be a 40-yard try. Three of the folks who showed up for a free melanoma screening in June will attempt the kick. (As at least one of you have pointed out, the normal skin-cancer demographic suggests that the contestants will look more like Ed Asner than Morten Andersen.)

Hey, at least they're not offering $10,000 to anyone who knocks Carson Palmer out of the game.
So now instead of kicking what would be a near record-breaking NFL kick for some average citizens, they need to attempt what would be a solid attempt for any professional kicker out there.
I smell a blooper reel.
We await the hilarious YouTube videos that will no doubt accompany this can't-fail idea.
Follow me on Twitter for more WTF updates.
This article is
What is the duplicate article?
Why is this article offensive?
Where is this article plagiarized from?
Why is this article poorly edited?