6 Unusual Suspects Who Could Be Buyers in Free Agency This Offseason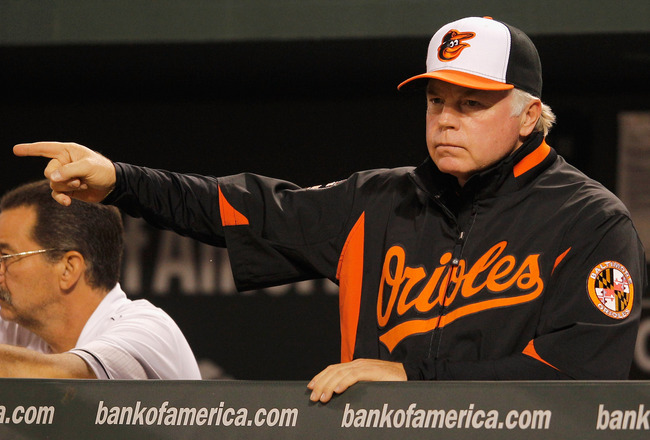 Will Baltimore's resurgence convince ownership to invest in more talent for Buck Showalter?
Rob Carr/Getty Images
There's a constant struggle between the haves and the have nots in Major League Baseball. And during the offseason, the struggle tends to be one-sided.
Teams like the New York Yankees and the Boston Red Sox can afford whoever they want during the winter, and new television deals have allowed teams like the Los Angeles Angels and Texas Rangers to join in the party as well.
Meanwhile, teams like the Oakland A's, Kansas City Royals and Tampa Bay Rays have to make do with the money that their small markets provide. They can't afford to make it rain in free agency.
Yeah, you know the story by now. Rich teams are going to be rich, and poor teams are going to be poor. Nothing ever changes.
Still, we occasionally see some surprises. Nobody expected the A's to go out and sign Yoenis Cespedes to a $36 million contract this past offseason, and the Miami Marlins flipped their usual script by dishing out huge deals to Jose Reyes, Heath Bell and Mark Buehrle.
So which unusual suspects might make a splash in free agency this winter? The Baltimore Orioles, perhaps? The Pittsburgh Pirates? Might the A's keep loading up on expensive players?
You have questions, I have answers. Here are six small-market teams that could be unusually active in free agency this winter.
Note: Stats come courtesy of Baseball-Reference.com. Payroll commitments for 2013 come from Cot's Baseball Contracts, via MLBTradeRumors.com.
Keep Reading