Every MLB Non-Contender's Player They Should Have Traded in 2012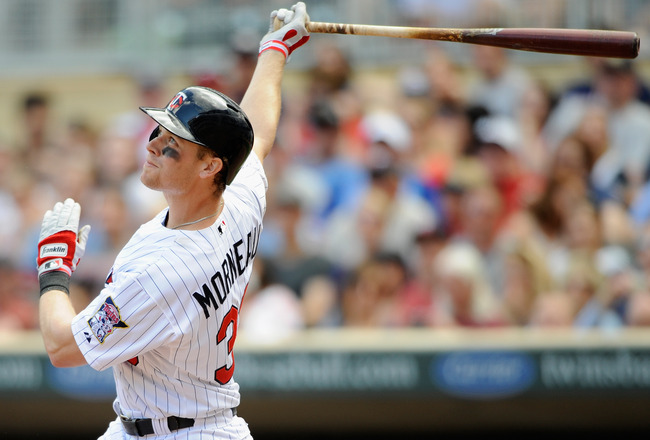 Hannah Foslien/Getty Images
Now that we've seen the second major trade deadline this summer pass, as the date for waiver trades has come and gone, it's time for teams to focus on doing what they can with the pieces they have from here on out.
For non-contending teams, the trade deadline takes on a different type of importance, as the decision to move stars in exchange for prospects is never an easy one and comes with its own set of risks.
It is that very reason that oftentimes we see trades fail to go down, as the idea of change is never easy, even in an atmosphere ripe with it at every turn.
Seattle Mariners: Jason Vargas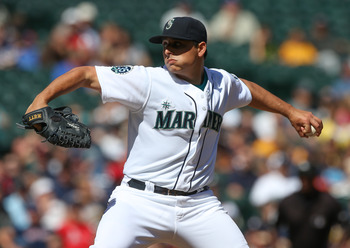 Otto Greule Jr/Getty Images
AL West; 15 GB
With Felix Hernandez leading the way for the Seattle Mariners starting rotation, it's easy to overlook the success that Jason Vargas has had in 2012.
The Mariners lefty has already achieved a career high in wins with 13, and in just 17 innings he'll reach the highest level of innings pitched he's seen during his seven-year career.
Boston Red Sox: No One
Otto Greule Jr/Getty Images
AL East; 15 GB
2012 hasn't gone right in many respects for the Boston Red Sox, and though the team won't be contending for postseason play this fall, there's plenty of reason for optimism leading into 2013.
Many wondered if the team would push the envelope to succeed during the second half, perhaps making trades that in all likelihood wouldn't get them where they needed to be.
Instead, the organization moved high-value payroll that will set themselves up for a potentially huge offseason, and a fresh start as they look to tame the always-tough AL East.
Toronto Blue Jays: Ricky Romero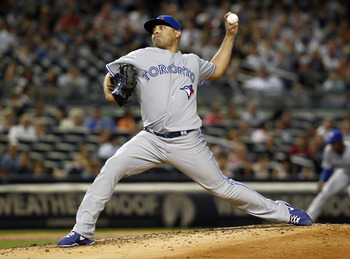 Jeff Zelevansky/Getty Images
AL East; 16 GB
Young players that clearly have talent somewhere inside them are often the best pickups for teams, as occasionally it's just a matter of finding the right system to allow a player to succeed.
In the case of Ricky Romero, who has been struggling mightily, it's hard to believe that he would've gone for much of a return when it comes to the Toronto Blue Jays making a trade.
Nevertheless, if he was able to find a groove in a new rotation or bullpen, the move could have been a plus for both parties involved.
Cleveland Indians: Shin Soo Choo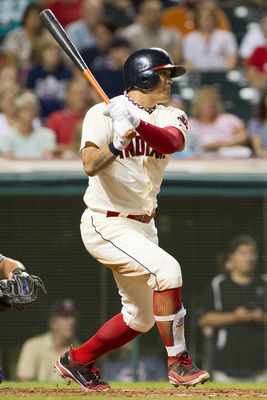 Jason Miller/Getty Images
AL Central; 16.5 GB
Much like the Cleveland Indians were one of the best stories in the league early last season, the Pittsburgh Pirates are a bright spot in 2012, and they appear primed to make a run at the postseason.

They nearly pulled a Cleveland outfielder away prior to the trade deadline as Shin-Soo Choo was in the picture as a pickup for the Pirates.
Nothing materialized there, and though the Indians will likely be in the picture again in 2013, the prospect of acquiring organizational depth in exchange for Choo could have been a beneficial long term decision.
Minnesota Twins: Justin Morneau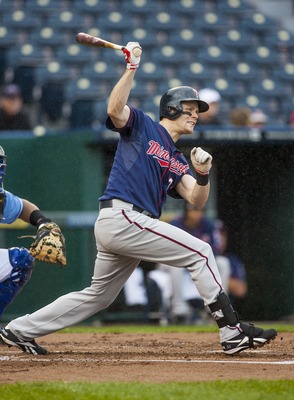 Tim Umphrey/Getty Images
AL Central; 18.5 GB
After struggling through concussion problems and other injuries over the past couple of seasons, Justin Morneau appears to finally be hitting his stride.
He's gone deep 17 times in 102 games so far in 2012. With his numbers up in virtually every category from last season, Morneau would have been a great add for any team looking to bring in a home run threat.
Now that we know he'll be finishing the year in a Twins uniform, we'll have to wait and see if the speculation surrounding a potential move lingers into the offseason as he nears the end of his contract.
San Diego Padres: Chase Headley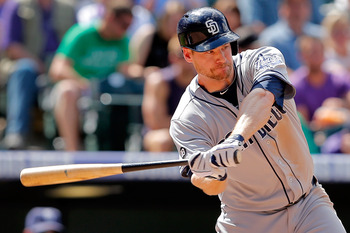 Doug Pensinger/Getty Images
NL West; 15.5 GB

In recent years, the San Diego Padres have been no stranger to big trades. They've sent away a number of big-name players in exchange for talented pools of prospects, with Mat Latos being one of the most recent examples.
Latos wasn't alone this year, however, as there was plenty of interest at the deadline this summer when it came to Chase Headley, who will be under team control for a few more seasons.
The team may be biding its time with him, but the owners could have brought in a good haul if they could have finished a deal with the Yankees, who were said to be in the picture for Headley.
Colorado Rockies: Jason Giambi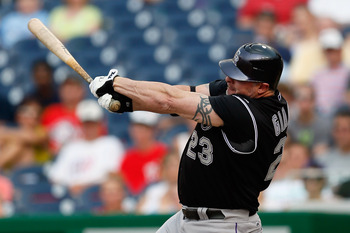 Rob Carr/Getty Images
NL West, 21 GB
The Colorado Rockies had the makings of what could have been a solid team in 2012 after some offseason acquisitions did enough to peak the interest of the baseball world.
Despite any posturing during the offseason, the owners still failed to put together a contending team during the first half and now finds itself 20 games out in the NL West.
The team did make solid moves in trading Marco Scutaro and Jeremy Guthrie, and while moving a slugger like Michael Cuddyer may not have been in the question, it would have been worthwhile to see if Jason Giambi could have brought back a return—even though he's in the twilight of his career.
Miami Marlins: Heath Bell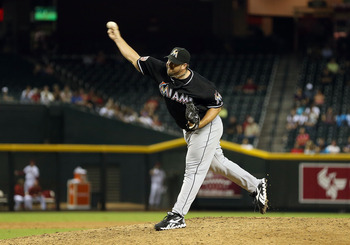 Christian Petersen/Getty Images
NL East; 22.5 GB
With a new stadium and some big-name free agent signings in tow, the Miami Marlins entered the 2012 season with lofty expectations and a fanbase itching for something great.
Things didn't go to plan in any respects during the first half of the season, and before the dust settled on this year's trade deadlines, Hanley Ramirez, Omar Infante and Anibal Sanchez had all been shipped out of Miami, with Carlos Lee also nearly moved.
Heath Bell survived the summer sell-off, but with closers always in demand, executing a trade for him could have yielded enough prospects to be worthwhile, even with Bell not having a season up to his own standards.
Chicago Cubs: Alfonso Soriano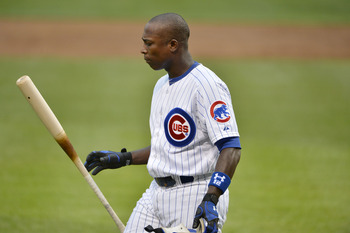 Brian Kersey/Getty Images
NL Central; 30 GB
The Chicago Cubs appear to be doing the necessary things to bring them back to respectability in the Major Leagues, even if it'll take a few years to reap any of the benefits.
Alfonso Soriano is owed $18 million per season through 2014, and while he's been considered somewhat of a black hole from a salary perspective, he's been relatively consistent, going deep at least 20 times every season since 2001.
This season, he has his highest batting average since 2008 and would have been a very formidable addition for any contending team looking to bring on a solid bat.
Houston Astros: No One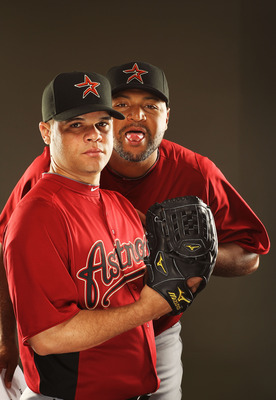 Al Bello/Getty Images
NL Central; 39.5 GB
The Houston Astros are another team that entered the season with little (if any) hopes to contend, and with the team having a couple of big names on their roster, it was no surprise that Wandy Rodriguez and Carlos Lee were in trade discussions from day one.
To the credit of the Astros organization, they made the necessary moves to rid themselves of high-salary players that in all reality don't fit into their long-term plans.
Keep Reading