2013 MLB Free Agency: 15 Players Who Need a Huge Finish to Cash in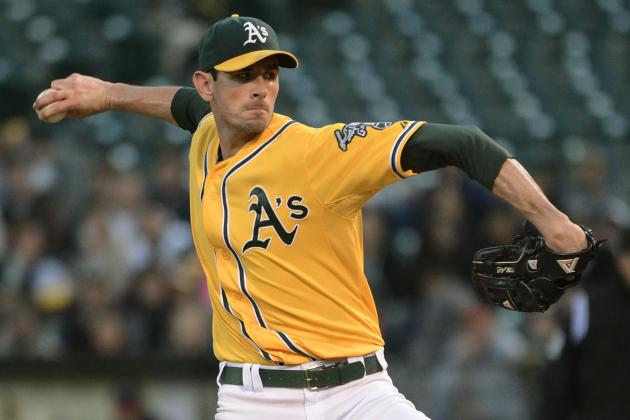 Thearon W. Henderson/Getty Images

The final month of the season goes a long way towards determining who makes the postseason, but it also plays a part in what goes on once the offseason rolls around.
For players set to hit free agency, the season's final month is one last chance to boost their stock as they push for a big payday in the offseason.
Here is a look at 15 soon-to-be free agents who, for one reason or another, need a huge finish to the season if they hope to cash in this winter.
Begin Slideshow

»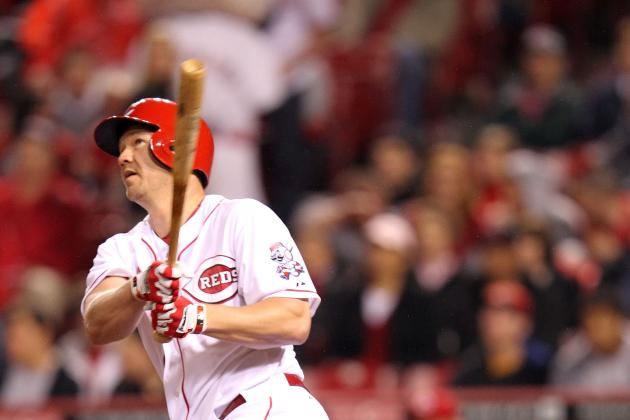 Andy Lyons/Getty Images

It was just two years ago that Scott Rolen was a surprise All-Star for the Reds, but he fell off last season and was limited to just 65 games.
Injuries have taken their toll again this year, as he's hitting just .245 BA, 6 HR, 30 RBI and has played in only 70 games.
He's wrapping up his current two-year, $13-million deal at the end of the season, and with Todd Frazier seemingly ready to step in as the everyday third baseman, he's likely on his way out of Cincinnati.
Third basemen are always in demand, but the one-year, $2-million deal that Casey Blake got from the Rockies seems like a reasonable assumption for what Rolen can expect on the open market.
However, a big performance down the stretch and in the postseason could go a long way towards boosting his value and getting him a chance at a starting gig.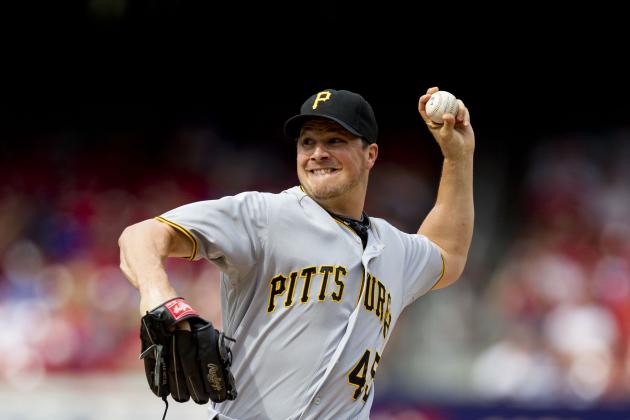 David Welker/Getty Images

During his time with the Orioles, Erik Bedard had all the makings of a future staff ace, and his value was apparent in the package of players led by Adam Jones that the Orioles were able to acquire when they dealt him to the Mariners.
Since the start of 2008, though, he has made an average of just 19 starts per season, including missing the entire 2010 campaign.
The Pirates brought him in on a one-year, $4.5-million contract this past offseason in an attempt to add a veteran presence to their rotation, and while he was good early on, he has struggled as a whole this season.
He has an NL-high 13 losses and a 4.76 ERA on the season, and the 33-year-old will need a strong finish to the season if he hopes to even match the contract he got last winter.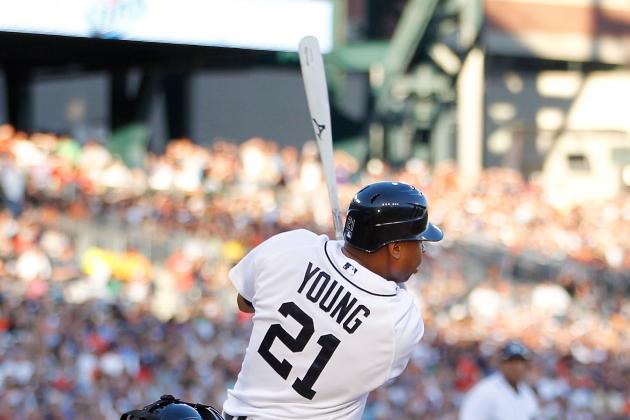 Gregory Shamus/Getty Images

Once the top prospect in all of baseball, the sky was seemingly the limit as far as Delmon Young's potential was concerned.
He was an everyday player for the Rays by the age of 21, and he had a .288 BA with 13 HR and 93 RBI to finish second in the AL Rookie of the Year voting back in 2007.
The Rays wisely sold high on him, dealing him to the Twins for Matt Garza and Jason Bartlett, and he has never realized his full potential in the years since.
After giving the Tigers a boost following his acquisition at the deadline last year, he's struggled on the field and made waves off of it this year.
A .267 BA, 13 HR, 50 RBI line makes him a borderline starter moving forward, and he'll need a late-season surge similar to last year if he hopes to earn a starting gig and multi-year deal.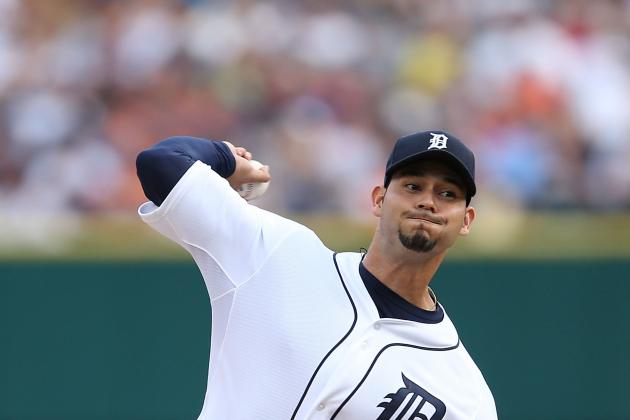 Leon Halip/Getty Images

Anibal Sanchez was one of the first to go when the Marlins decided to sell at the deadline, as he was shipped to the Tigers along with Omar Infante for top pitching prospect Jacob Turner, among others.
The 28-year-old right-hander had emerged as one of the league's better starters, going 21-21 with a 3.61 ERA and 359 strikeouts over the past two seasons.
He was solid again this season in his time with the Marlins, as he went 5-7 with a 3.94 ERA in 19 starts before being moved to Detroit.
However, in five starts with the Tigers, he's struggled mightily on his way to a 2-3 record and 6.33 ERA. He'll need a strong September and an effective postseason if he hopes to land a multi-year deal this offseason.
Hunter Martin/Getty Images

Carlos Pena has seen his production slowly wane since his breakout season back in 2007 when he hit .282 BA with 46 HR and 121 RBI in his first season with the Rays.
Since the start of 2008, he's hit just .218, getting by with solid on-base skills and terrific defense at first base.
After spending a year with the Cubs, he rejoined the Rays this season on a one-year, $7.25-million deal and has hit just .193/.322/.348 for a career-low .670 OPS.
The 34-year-old has a good relationship with the Rays organization, and they should be able to get him back on a one-year deal well short of what he makes this season. However, a strong finish could mean a two-year deal and slightly less of a pay cut.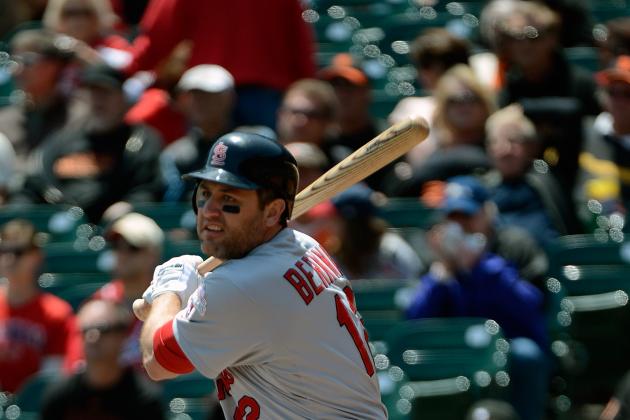 Thearon W. Henderson/Getty Images

Lance Berkman was one of the biggest surprises of the 2011 season when the Cardinals took a chance on him with a one-year, $8-million deal, and he rewarded them with a .301 BA, 31 HR and 94 RBI.
That was enough for the team to give him another one-year deal and a raise to $12 million, but he has been far from the same player this season, as injuries have limited him to just 28 games.
With Allen Craig posting fantastic numbers once again, Berkman's days in St. Louis are likely over, and at 36 years old, he could very well retire at season's end.
However, if he can return from his knee problems to make a solid contribution down the stretch, he could certainly still generate some interest on the open market.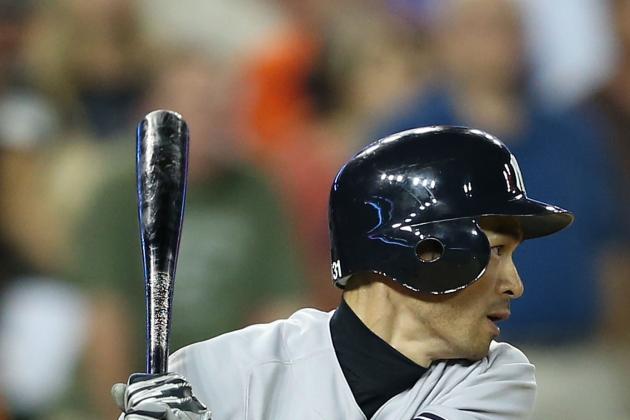 Leon Halip/Getty Images

The Yankees pulled off perhaps the biggest surprise of the deadline when they acquired Ichiro from the Mariners for a pair of pitching prospects.
His numbers were down across the board this year during his time with Seattle, but he has hit much better since joining the Yankees with a .302/.323/.469, 3 HR, 13 RBI line over 29 games.
The 38-year-old is putting the finishing touches on what will likely be a Hall of Fame career, and he will be one of the biggest question marks of the offseason.
On name value alone, he should generate some interest at the deadline, but if he can make a legitimate impact during the rest of his time in New York, he could be looking at a solid one-year contract.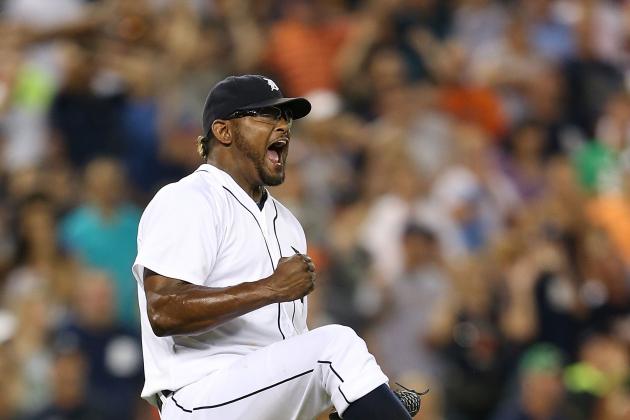 Leon Halip/Getty Images

Jose Valverde was the best closer in baseball last season, converting 49-of-49 save opportunities with a 2.24 ERA as he helped the Tigers to the ALCS.
He's been far more hittable this season, blowing four saves in 29 chances, as his hits allowed have spiked from 6.5 H/9 to 7.3 H/9, and his strikeouts have fallen from 8.6 K/9 to 6.6 K/9.
At 34, the three-time saves leader is undoubtedly not the pitcher he once was, but in what looks to be a weak class for closers, he could find himself in the role once again in 2013.
If the Tigers can make the postseason and Valverde can pitch lights-out down the stretch, he could earn himself a multi-year deal. It likely won't be in the neighborhood of the $9 million he earns this season, but it could still be a decent-sized contract.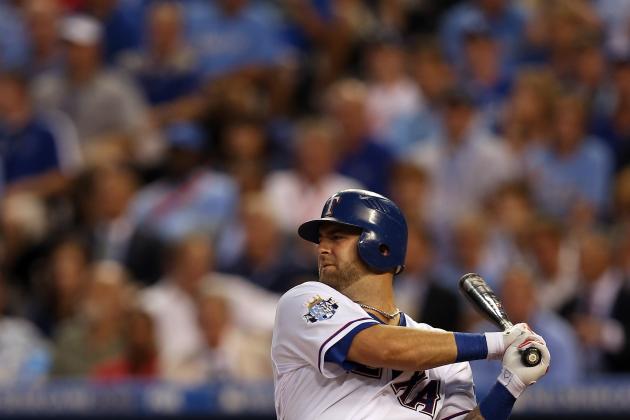 Jonathan Daniel/Getty Images

Acquired for reliever Frank Francisco prior to last season, Mike Napoli was one of the breakout starts of 2011, as he hit .320 BA with 30 HR and 75 RBI during the regular season and saw that carry over with a .350 BA, 2 HR and 10 RBI in the World Series.
That success has not carried over to this season, as he has seen his average fall nearly 100 points and has hit just .223 BA, 17 HR and 40 RBI in 2012.
The 30-year-old has always shown top-tier power at the catcher's position, with 139 career home runs in seven seasons, but it is safe to assume that he won't hit .320 again anytime soon.
Few players in the league are as prone to hot streaks as Napoli, evidenced by a six-game span back in April when he had six home runs and 12 RBI. If he can put together another dominant streak down the stretch or in the postseason, it'd go a long way towards adding to his contract value this offseason.
Jim Rogash/Getty Images

Ryan Dempster was among the best pitchers in all of baseball earlier this season, posting a 2.25 ERA over 16 starts during his time with the Cubs, although that resulted in just a 5-5 record.
Among the most sought-after players on the trade market, Dempster wound up in Texas on a Rangers team that badly needed to add some depth to their starting rotation.
With Colby Lewis and Neftali Feliz out for the season, Alexi Ogando in the bullpen and Derek Holland pitching well below expectations, the rotation has been a mess to say the least, and Matt Harrison and Yu Darvish have been the team's only reliable arms.
While Dempster appeared to be the answer, he has struggled mightily in his four starts with Texas, posting a 6.04 ERA on his way to a 2-1 record.
The 35-year-old is in the final year of a four-year, $52-million contract, and he's pitching for one last big deal. He'll need to regain his National League form if he wants to cash in, though.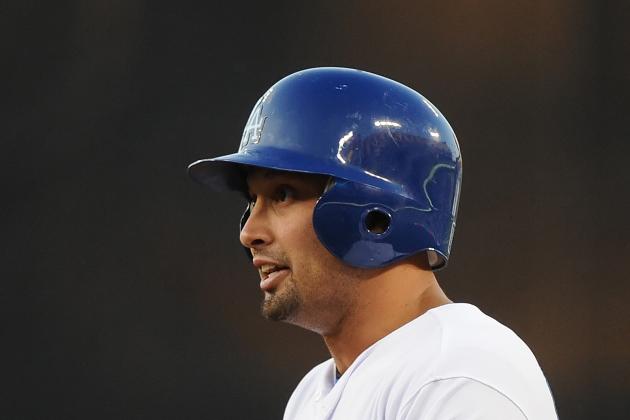 Lisa Blumenfeld/Getty Images

Shane Victorino has been one of the most complete offensive players in all of baseball since he first became an everyday player back in 2006, providing a bit of everything as a table-setter for the Phillies.
He posted a career-best 5.2 WAR last season, but with the Phillies' offense decimated by injuries, he struggled this season to a .261 BA, 9 HR, 40 RBI line and 1.2 WAR before being traded to the Dodgers at the deadline.
Thus far, he's not provided Los Angeles with the boost they had hoped for, hitting just .244 BA with 1 HR and 7 RBI in 20 games with the team.
He's indicated that he would like to stay in Los Angeles (h/t Mark Saxon of ESPN), and the 31-year-old could assure both a multi-year deal and perhaps a return to the Dodgers if he can step things up down the stretch.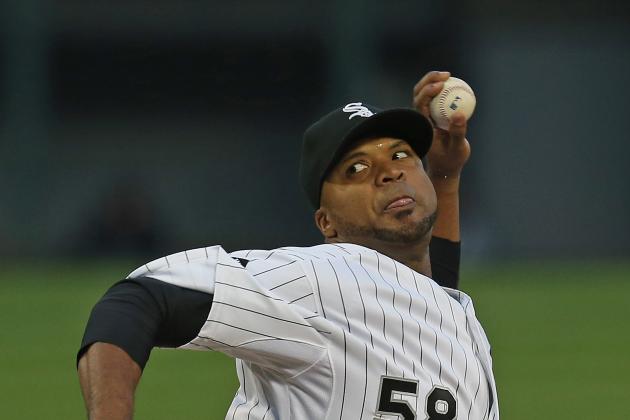 Jonathan Daniel/Getty Images

Francisco Liriano has had a roller-coaster ride of a career since breaking into the league with a 12-3 record and 2.16 ERA as a 22-year-old back in 2006.
He missed the following season after undergoing Tommy John surgery, and he sandwiched a solid season in 2010 between terrible seasons in 2009 and 2011.
The 2012 season started out awful as well, and he found himself in the bullpen for a span back in May. Upon returning to the rotation from his role as a reliever, he registered a 3.68 ERA in 11 starts, and that was enough for the Twins to find a taker at the deadline.
That taker was the White Sox, and he's been terrific in four of his five starts for Chicago, as he has helped bolster their rotation.
If he can pitch like a front-line starter down the stretch and help the White Sox into the postseason, the 28-year-old could be in store for a decent payday this winter.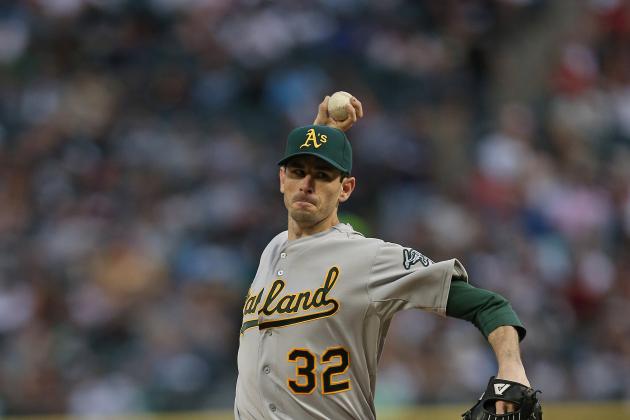 Jonathan Daniel/Getty Images

Brandon McCarthy has shown flashes of being a staff ace throughout his career, but he's been hampered by injuries time and again, with this season being no different.
He's gone 15-14 with a 3.26 ERA in 40 starts over the past two seasons, and while he comes with some obvious red flags, he remains an ace-caliber starter when healthy.
McCarthy may be the single biggest wild card of the upcoming free-agent class, and if he can prove healthy and put together some good starts down the stretch, it could mean a big contract in a somewhat thin free-agent class of starting pitchers.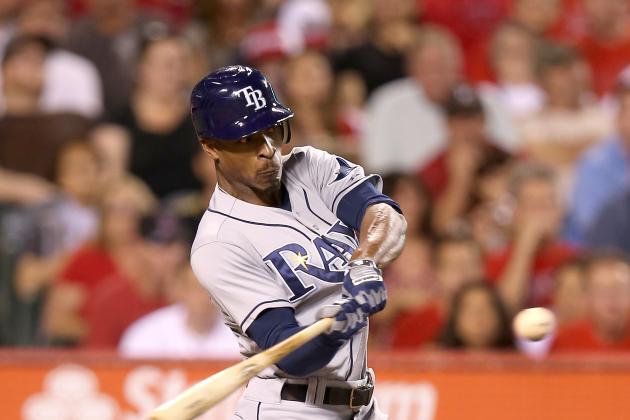 Stephen Dunn/Getty Images

B.J. Upton has never managed to live up to the potential he showed with a .300 BA, 24 HR and 82 RBI season at the age of 22, hitting just .248 since that season and putting up average numbers at best across the board.
Still only 28, he has enticing tools and should draw plenty of interest on the free-agent market, even with a relatively unimpressive .245/.300/.408 line this season.
With a number of center-field options on the market highlighted by Josh Hamilton, Michael Bourn and Shane Victorino, it could take a domino effect of those players signing for Upton to find a landing spot this offseason.
He earns $7 million this season in what is his final year of arbitration, and if he can turn things on and put together a solid final month, a team may be willing to ante up for a shot at tapping into his still-present potential.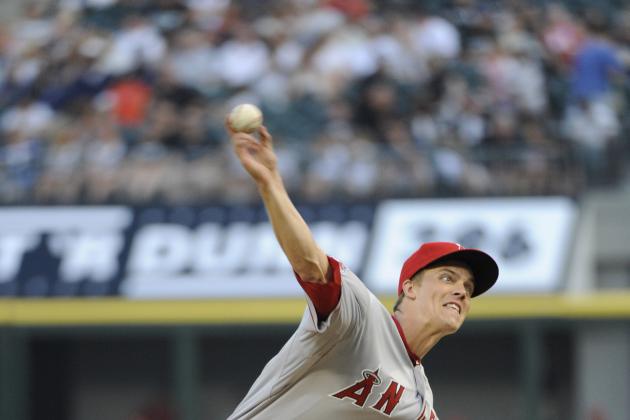 David Banks/Getty Images

Zach Greinke was the prize of the trade deadline, and the Angels gave up three of their top-10 prospects, including shortstop Jean Segura, to acquire him from the Brewers.
He was every bit the ace in Milwaukee, going 9-3 with a 3.44 ERA, but he has struggled mightily in five starts with the Angels, posting a 1-2 record and 6.19 ERA.
The right-hander turned down a deal in excess of $100 million to stay with the Brewers prior to the trade deadline (h/t Jon Heyman of CBSSports), opting instead to test the waters this offseason.
Even with his recent struggles, he'll be the biggest pitching name on the market this offseason now that Cole Hamels and Matt Cain have reached extensions. That could result in him getting that $100-million deal, but as of now, it seems less of a sure thing than it was a month ago.