Madden NFL 2013: Predicting the 5 Most Used Teams in Online Play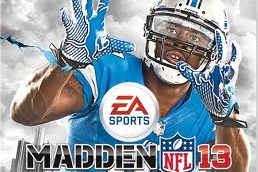 If you've found your way here, my only assumption is you're like me—a diehard fan of the Madden NFL franchise and get giddy at the thought of August 28th rolling around.
All around the country people like me, and I can only assume you, the reader, will be waiting in line the night of the 27th to grab our own copy when the game officially hits shelves at midnight. Then it's so long work and family responsibilities and hello to the bed sores I'll develop from not moving from in front of my TV for days on end.
And odds are good that most of you will immediately head for the online play. Whether it's to take on your friends or whoop up on some 14-year old from Austin, Texas, who needs to be put in his place, most Madden gamers will find themselves online at one point or another.
The question here is who will be the team you find yourself facing, or choosing, most often?
Thanks to advances in the game, there are no players like Michael Vick in 2004. You know, the animated guy who could run around behind the line of scrimmage for 15 minutes, elude every defender 45 times, then throw an 80-yard bomb with pinpoint accuracy while moving to his right.
But still, there will be teams with some clear advantages that online gamers will rush to pick before you get the chance.
Who will those teams be? Click ahead, fellow Maddenite (trademarked).
Begin Slideshow

»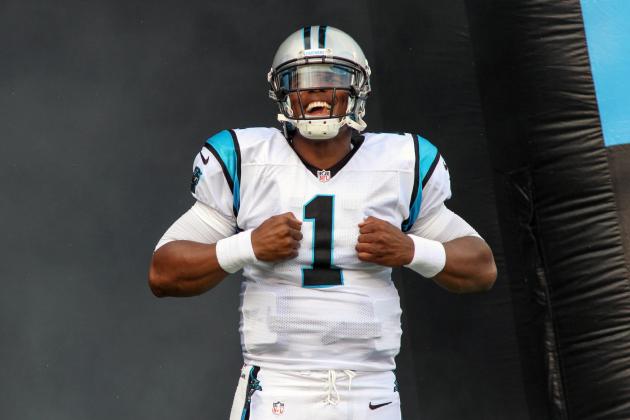 Jeremy Brevard-US PRESSWIRE

When you're playing someone else, whether it's online or in person, odds are you're going with a team that can put up a lot of points and has at least one guy you will really enjoy using.
The Carolina Panthers fit that bill.
They might not be as high-scoring an offense in real life as some think since Cam Newton could easily hit a sophomore slump, their wide receivers are suspect and, even with Ryan Kalil and Jordan Gross, their offensive line is not where it should be.
But in Madden, those issues won't be a big deal. Newton doesn't have to worry about a virtual sophomore slump and will be able to sling it to Steve Smith and hand off to DeAngelo Williams and Jonathan Stewart.
Oh, and running with Newton just might be something for anyone playing their buddy-controlled Panthers to keep an eye on.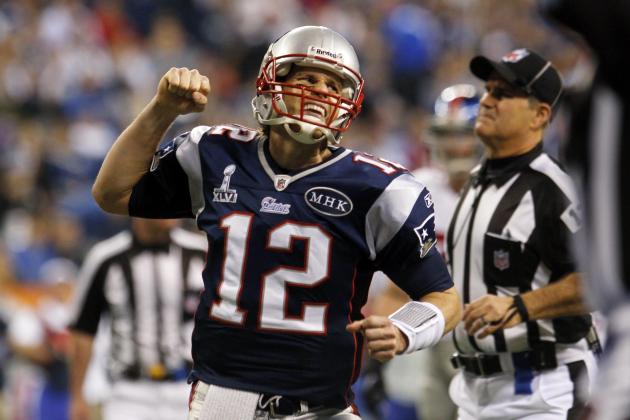 The Star-Ledger-US PRESSWIRE

Tom Brady.
Alright, can I move on?
Fine. I'll elaborate slightly.
While there's nothing too flashy about the New England Patriots as far as Madden goes, the new passing system will have people fighting over who gets to use Brady.
The new system makes those precision throws into tight windows possible, and there will be few better at it than Brady. Add in the fact that he has Rob Gronkowski, Aaron Hernandez, Wes Welker, and Brandon Lloyd to throw to, and the Pats are sure to be a favorite.
Also, they're one of the most popular teams in the country right now. That helps.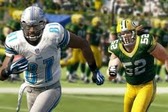 via pastapadre.com
Even if he wasn't the cover boy, Calvin Johnson was going to be a freak in this game either way. Now that he is indeed the guy on the cover, odds are they bumped him up a couple points just to make sure the guy representing the game was nearly unstoppable.
The new passing system doesn't just help quarterbacks, but receivers as well. The user is able to better control the wide receiver by quickly taking control from the AI of the computer and doing things like jumping for the ball.
Needless to say, doing this with Megatron will work more often than not.
On top of Johnson, the Lions will have high-rated guys like Matt Stafford, Ndamukong Suh and Cliff Avril to make an all-around good time on the real and virtual gridiron.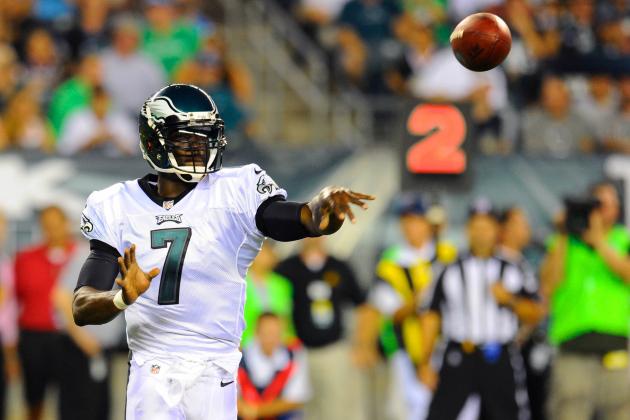 Dale Zanine-US PRESSWIRE

The Philadelphia Eagles are absolutely stacked with talent on both sides of the ball and are, in many opinions (including my own), legitimate Super Bowl contenders here in the real world.
Put these guys in Madden, and it gets pretty scary for anyone facing them.
It starts with Michael Vick who not only brings his running ability, but a strong arm. That strong arm will come in handy when throwing to Jeremy Maclin and DeSean Jackson deep down the field.
And once you're sick of that, there's always LeSean McCoy to use either in the run or pass game. Then after you're done scoring, you field a defense with Trent Cole, Cullen Jenkins, Jason Babin, Nnamdi Asomugha, Dominique Rodgers-Cromartie and DeMeco Ryans.
Players are going to love the explosion on both sides of the ball and are sure to make the Eagles a top choice.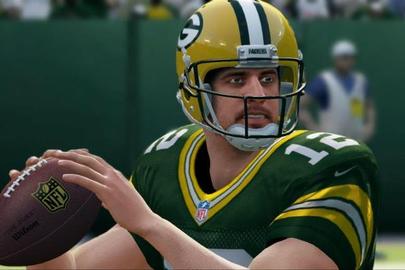 via pastapadre.com
Players will love using the Green Bay Packers for the same reason they love using the Patriots: the quarterback.
Playing with Aaron Rodgers is going to be a whole new experience because of the revamping the Madden team did with the passing.
And yes, I realize I've brought that up quite a bit. But Madden players, for the most part, love the passing game. So, it's kind of a big deal.
Back to Rodgers.
Players using the Packers are going to simply spread out their opponent and see if the guy playing defense is crafty enough to contain Greg Jennings, Donald Driver, Jordy Nelson and James Jones. If he is, then bring in Jermichael Finley and let the frustration really set in.
Now the Cedric Benson signing will give them something of a running game and that offense is going to be incredibly hard to stop.
And I know, they don't have much of a defense to speak of, but it will be enough for a couple stops in Madden and, with that offense, that's all they'll need.
Kind of, you know, like real life.