Where the Detroit Lions Stand Heading into Preseason Week 3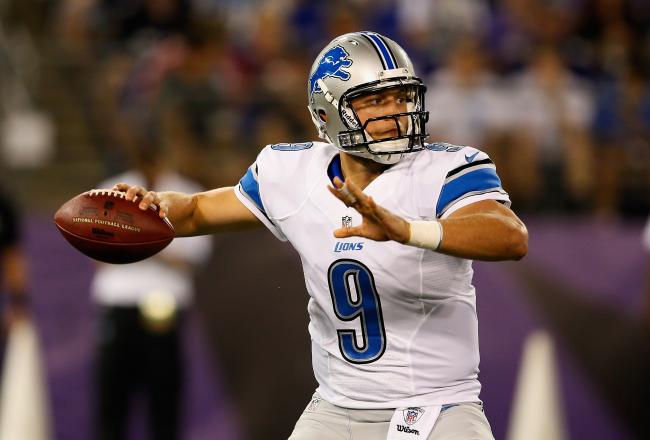 Rob Carr/Getty Images
I feel like the Lions have gone a bit quiet the last few weeks. Maybe the issues in Green Bay or Chicago have overshadowed the team, but honestly, it seems as if they have their heads down, working hard.
That's not to say they don't have issues, but those same issues aren't as loudly pronounced as some other teams, save one.
As we approach the Week 3 preseason game against the Oakland Raiders, it's time to take stock.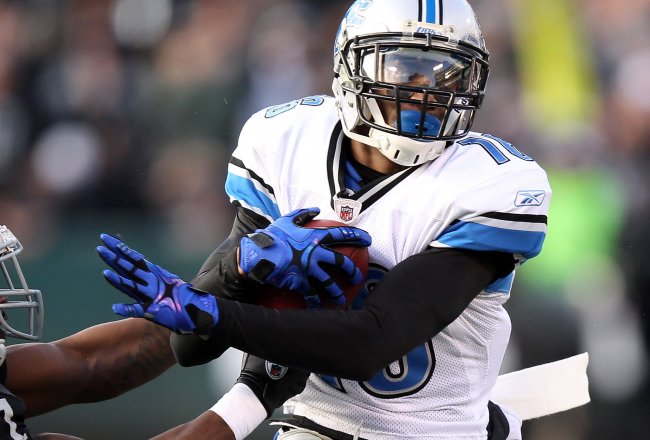 Ezra Shaw/Getty Images
Titus Young
On the positive tip, Young looks like he will have a breakout year.
We could focus on the wide receivers as a whole, as thus far, they've been very good. However Young has certainly stood out, especially given his issues at the start of the summer.
Since sucker-punching Louis Delmas, Young has rededicated himself to working on his game, and the results are quite obvious.
While he has only had a little success in the preseason games, his practice sessions have been very good, and his one touchdown in a game was fantastic.
On that catch, Young got the ball on about the five-yard line and turned to find three defenders in his way. He kept his legs churning and bulled his way into the end zone.
Maybe the old Young would have done that, or maybe he would have been happy to land on the five and maybe fight for another yard.
Young's hungry, though, and is looking to prove himself.
So far, he's well on his way.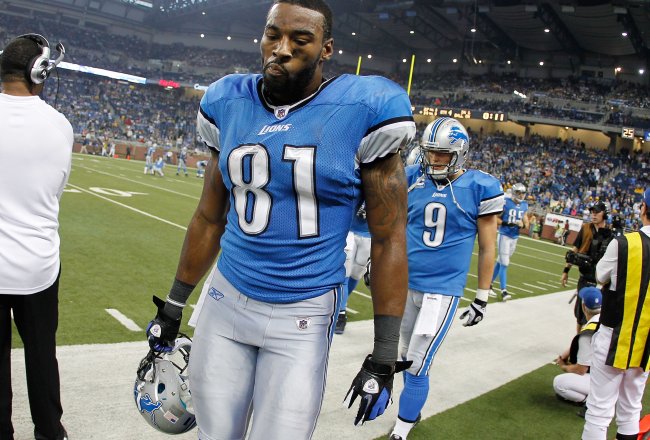 Gregory Shamus/Getty Images
Direct Flights Between Stafford and Johnson have Resumed
The first game started out slow, and both Stafford and Johnson were yanked before the offense could click.
For the second game, head coach Jim Schwartz decided to leave his starters in, and it paid off.
If Lions fans were nervous, the performance against the Ravens must have settled them down.
In just a half of play, Stafford threw for 184 yards and a pair of touchdowns, one of which went to Johnson, who had 111 yards on five catches.
The offense needs a little time to get into a rhythm, but once it does, Megatron and Matthews look like they will be very hard to stop.
With Nate Burleson having a solid camp and Young coming on, it's going to be hard for teams to dedicate themselves to containing Johnson when the other two (and Brandon Pettigrew) will kill them.
Making it that much easier for Johnson to overcome coverage.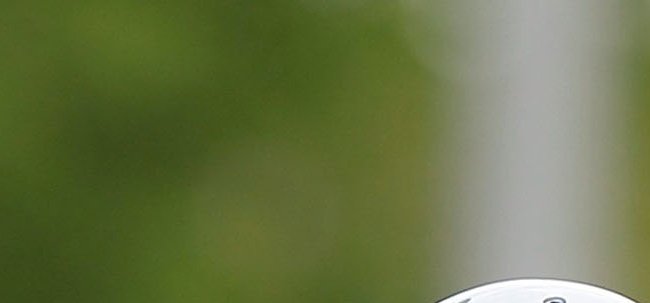 Gregory Shamus/Getty Images
Dwight Bentley
I give The Go Route's Aaron Nagler this—he was on the Little Bill Bentley train early, but kept me a seat.
As impressed as I was with Titus Young's turnaround, Bentley has been even more impressive in his efforts to win a starting job, which, in my opinion, should easily be his at this point.
You have to love a guy who, when he gets beat by anyone, from Calvin Johnson to Nate Burleson, will pull them aside and ask why.
Then apply the lesson to the next play.
Bentley has had to contend with concerns about his size and ability for a long time, and this year, he seems to be answering it.
His play in camp was very good, and he's been solid in preseason action.
It looks like the Lions have an answer across from Chris Houston.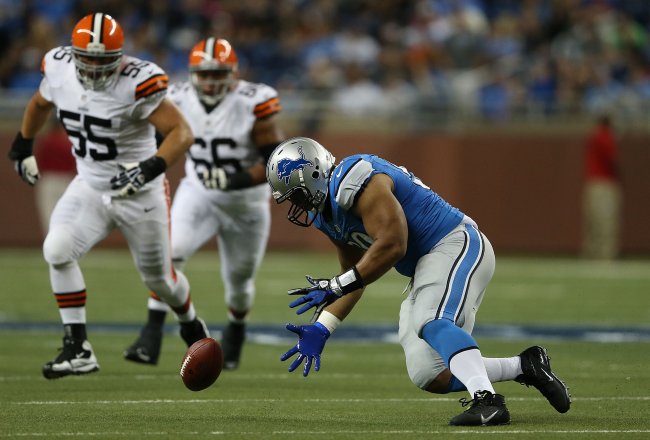 Leon Halip/Getty Images
Shuffling the Defensive Line
Ever since Ndamukong Suh told me they were planning on shuffling him around the field again, I've been intrigued about the possibilities.
As Suh mentioned, they did that his rookie year, and we all know the numbers he got that season. It's hard to gameplan for him when he's never in the same place twice. With the talent they have on the front seven, it makes it even harder to stop him.
Yet he will be the guy they focus on, so it's falls to the rest of the line to give them reason not to, or at least make them think twice.
Defenses are constantly trying to keep the offense guessing as to where pressure is coming from, if it's coming at all. The Lions can make things ultra-difficult on offensive lines if they can shuffle their players around, and that includes Nick Fairley, Corey Williams, Cliff Avril and Willie Young to name just a few.
I'm excited to see what they do when the actual season hits.
Of course, things aren't perfect, right? So here are the not-so-wonderful things we've seen in camp.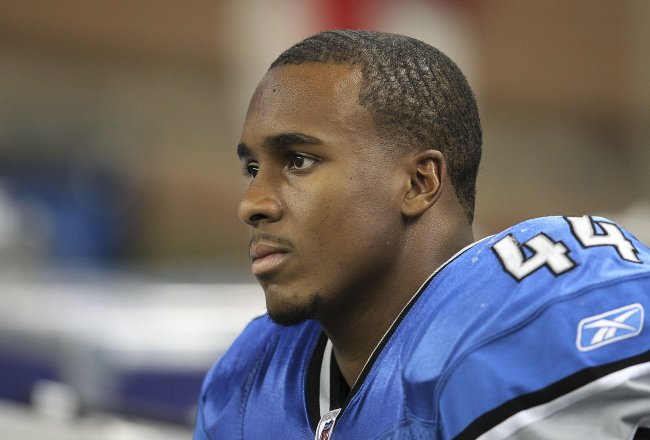 Leon Halip/Getty Images
Jahvid Best and Backfield Issues
More than likely starting the season on the PUP, it's got to be a concern that he's almost a full year from his second season-ending concussion and can't be cleared. Best's injury appears to be much worse than we thought earlier this summer when he boasted he was all set for work, save for clearance to be hit.
Well, being hit is about the most important thing about being a running back in the NFL, and he can't be hit.
How serious is it? Will we ever know?
And when he does get back on the field (if ever), given how long it took to get him back in action, is it safe for him?
I wish him well and I hope it all turns out OK, but I've had a bad feeling about it since before camp.
Talking about Best brings up the question of who else is there. The funny thing about preseason stats is, they mean everything and nothing.
I'm really impressed with Keiland Williams' effort the last two weeks, as well as Joique Bell's.
However, running against second and third-string players isn't always something which is a prelude to regular season success.
Meanwhile, we're depending on Kevin Smith (always banged-up) and Mikel Leshoure (returning from an Achilles injury and suspended two games) to carry the load.
The Lions may not need to run the ball—the Packers have an equally potent offense and they don't the last few years—but they could use consistency.
Who can be counted upon is a big question going forward.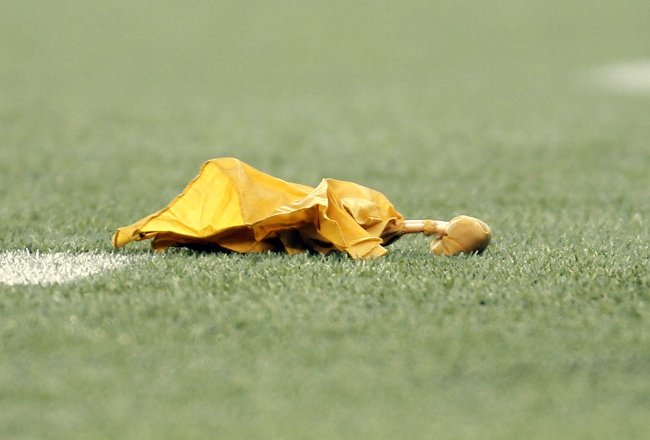 Winslow Townson/Getty Images
Penalties
Head coach Jim Schwartz has mentioned he is concerned, and given how often his team was penalized last season, he should be.
The Lions are prone to penalties like offsides, neutral-zone infractions and false starts, and those are penalties that should be easily corrected.
Too many times last year, offensive drives were killed by the offense or extended by the defense. We're not even talking about really dumb flags for taunting or foot stomping/kicking.
The big penalties are ridiculous. The small ones are killers.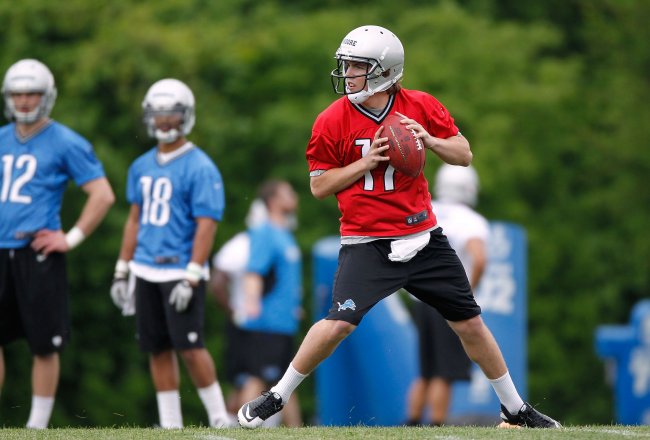 Gregory Shamus/Getty Images
Kellen Moore
He's really got one more shot to prove he's more than practice squad fodder.
So far, he hasn't been able to do that. He's had moments, but his decision-making and accuracy has left a ton to be desired.
The upside is, if they throw him on the practice squad, the likelihood of another team stealing him is low given his film thus far.
I won't dismiss the chance he becomes a solid backup or maybe even a starter someday.
He's just not there now, not even close, and the team will need the roster space for someone else unless he has a heck of an appearance this week.
Check out the B/R NFC North Facebook page—like us and keep up with everything NFC North on Bleacher Report! Follow me on Twitter at@andrew_garda.
This article is
What is the duplicate article?
Why is this article offensive?
Where is this article plagiarized from?
Why is this article poorly edited?