MLB Trade Scenarios: 10 Impact Players Set to Hit the Market This Winter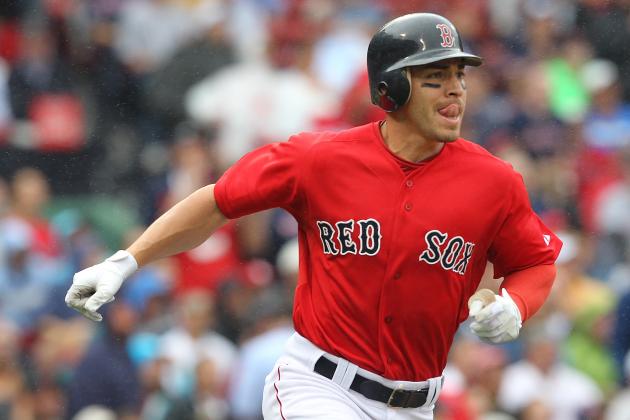 Jim Rogash/Getty Images

There is still plenty of baseball to be played in 2012, but it is never too soon to look ahead to the upcoming offseason in what should be an interesting winter.
The free-agent class will be highlighted by Rangers slugger Josh Hamilton and Angels deadline acquisition Zack Greinke, but there is plenty of intrigue on the trade market as well.
Here is a quick look at 10 impact players who could hit the trade market this offseason and find themselves with a different team when the 2013 season opens.
Begin Slideshow

»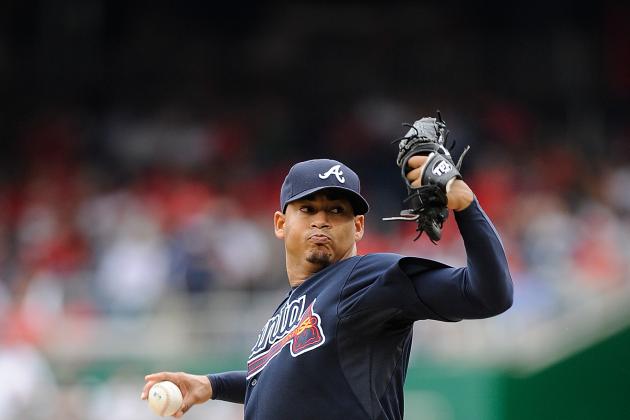 Patrick McDermott/Getty Images

Just a year removed from a season in which he went 13-6 with a 2.96 ERA and made the All-Star team, Jurrjens has had a disastrous 2012 campaign.
After opening the year 0-2 with a 9.37 ERA through his first four starts, he was demoted to the minors. Upon his return to the majors in late June he strung together four good starts before going back to getting shelled; he is currently on the DL.
He's still just 26 and is entering his final year of arbitration eligibility, and while there is an outside chance he could be non-tendered the team could also offer him a deal and then look to move him to someone banking on him returning to form.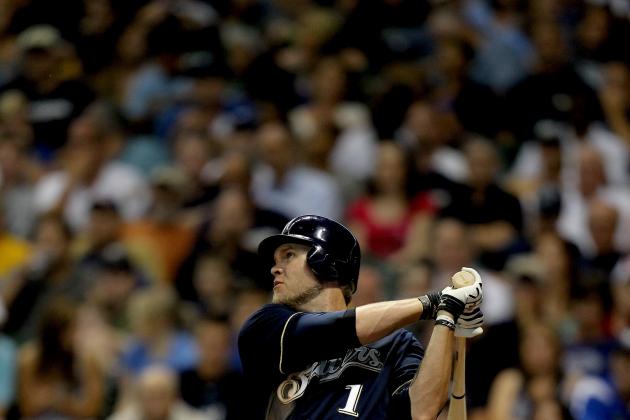 Mike McGinnis/Getty Images

After winning the NL Central crown last season, the Brewers have struggled mightily this year and wound up selling off their biggest asset in Zack Greinke at the deadline.
They still have a decent core of players with Ryan Braun, Rickie Weeks and Yovani Gallardo signed to long-term deals. They've improved their farm system in recent years and are in a decent position for a quick rebuild.
Hart has been another steady contributor for the team, and is having another strong year this year, hitting .267 BA, 23 HR, 62 RBI. He'll make $10 million next season before hitting free agency, and at 30 years old he may not factor into the Brewers future plans, meaning he could be on the move.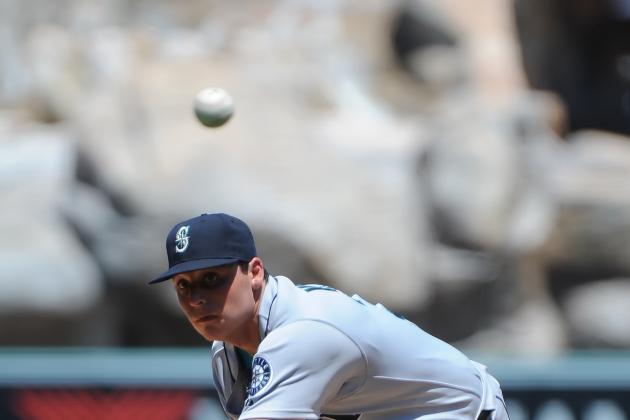 Lisa Blumenfeld/Getty Images

Vargas has enjoyed a breakout season this year, going 13-8 with a 3.53 ERA as the 29-year-old has given the Mariners a terrific second starter alongside Felix Hernandez.
The left-hander makes just $4.85 million this season, and he's likely headed for a hefty raise in his final year of arbitration eligibility this coming season.
A number of teams showed interest at the deadline, and while he no longer has the added appeal of being controlled for an extra season he could still appeal to teams on the trade market.
With the Mariners set to bring up their talented young pitching prospects, Vargas likely won't be in Seattle beyond 2013 anyway.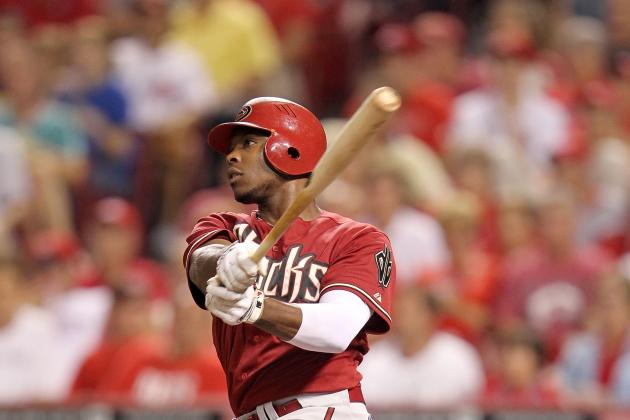 Andy Lyons/Getty Images

Last season, Upton finally looked as though he was on the cusp of superstardom as he hit .289 BA, 31 HR, 88 RBI, 21 SB to help Arizona to a surprise NL West title and finish fourth in NL MVP voting.
Upton has been put on the trade block twice before, most recently prior to this season's deadline, and while the Diamondbacks are not necessarily looking to deal him they are willing to listen to offers on him (h/t Jerry Crasnick of ESPN).
He's signed through 2015 to a reasonably priced deal, and is still only 24 years old this season. There is still plenty of time for him to realize his potential, but it is beginning to look more and more like he will be doing so elsewhere whether he is moved this offseason or at a later date.
Jonathan Daniel/Getty Images

Expected to be traded at the deadline, Garza was instead sidelined by injury in late July and wound up staying put in Chicago.
He's still shelved with a stress reaction in his elbow, and manger Dale Sveum said he'd be "surprised" if the right-hander pitched again this season (h/t Dayn Perry of CBSSports).
Next year is his final year of arbitration eligibility, and he'll no doubt get a raise over his current $9.5 million salary as he went 5-7 with a 3.91 ERA over 18 starts this season.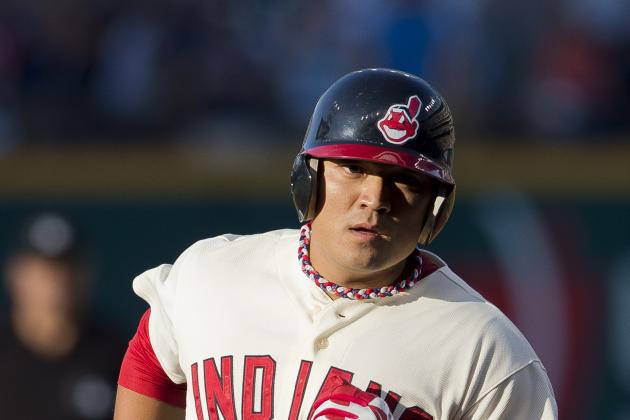 Jason Miller/Getty Images

Choo has undoubtedly been the Indians' most consistent hitter in recent years, as he combines terrific on-base skills with a good mix of power and speed that makes him a perennial candidate for a .300 BA, 20 HR, 20 SB season.
The Indians' roster needs a major overhaul moving forward, and while dealing Choo would be a step backwards in the short term, it could mean two steps forward long-term as he would likely fetch a solid return of prospects.
He makes $4.9 million this season, and even entering his final year of arbitration and likely to earn a decent raise he will still be a bargain given his steady production.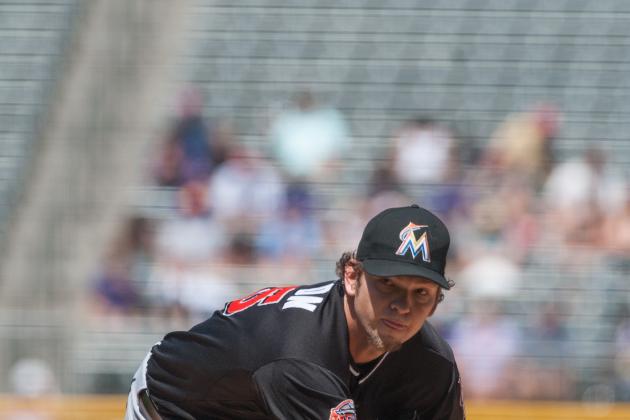 Dustin Bradford/Getty Images

Johnson showed what he was capable of back in 2010 when he went 11-6 with an NL-best 2.30 ERA over 28 starts to finish fifth in NL Cy Young voting.
Injuries limited him to just nine starts last season, but he has proven healthy once again this year and posted a respectable 7-10, 3.73 ERA, 133 Ks line over 25 starts.
When the Marlins decided to sell at the deadline this year, they made anyone and everyone on the roster available. Johnson was the most talked about name with the Rangers, Red Sox, Blue Jays and Reds all interested (h/t Jon Morosi of CBSSports). The Marlins could revisit those talks once again this winter.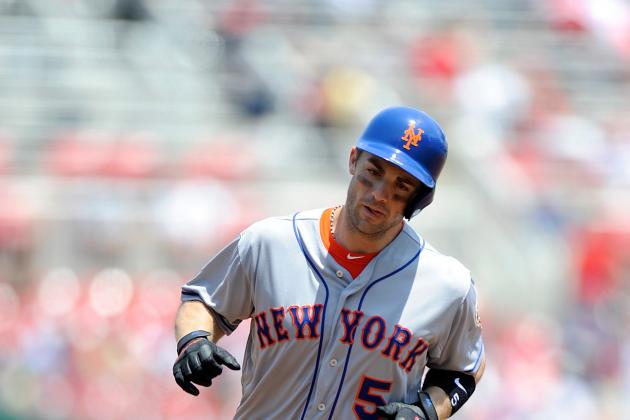 Greg Fiume/Getty Images

After a down season in 2011 in which he hit just .254 BA, 14 HR, 61 RBI and played in just 102 games due to injury, Wright has bounced back in a big way this year.
With a .320 BA, 16 HR, 75 RBI line he is once again producing at an elite level and ranks among the best third basemen in all of baseball.
Wright has a $16 million option with a $1 million buyout next season, and while he has played well this year the Mets could opt to move him after they watched Jose Reyes walk in free agency this past offseason.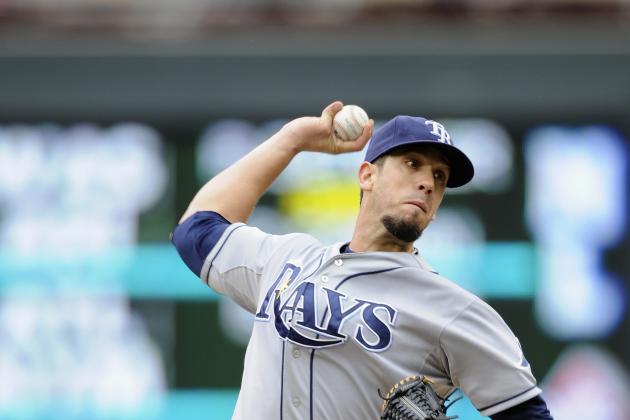 Hannah Foslien/Getty Images

Shields' name popped up on the trade block last offseason and at the deadline, but to this point the Rays have opted to hold on to the franchise's all-time win leader.
He enjoyed the best season of his career last year when he went 16-12 with a 2.83 ERA, and while he has not been as sharp this season he remains a big-game pitcher and innings eater atop the rotation.
The Rays have significant needs in their lineup and an abundance of good young pitching, so if someone comes along with the right deal Shields could be on the move.
He has a $9 million option for 2013 and a $12 million option for 2014 so his team control and relatively low price tag make him even more appealing
Jared Wickerham/Getty Images

Ellsbury was among the best players in the game in 2011, hitting .321 BA, 32 HR, 105 RBI, 39 SB to finish second to Justin Verlander in AL MVP voting.
Just seven games into this season, he went down with a shoulder injury that wound up sidelining him the remainder of the first half. He's not been great since returning and has hit just .250 BA, 1 HR, 11 RBI in 168 at-bats.
A few teams inquired about Ellsbury at the deadline, and Nick Cafardo of the Boston Globe tweeted then that the team could explore moving him in the offseason. Despite the down season his asking price will still be high, and he would certainly be a risk for anyone who acquires him.