5 Strategies You Must Use to Win Your Fantasy Football League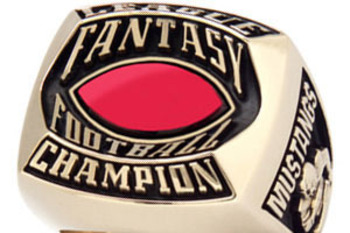 Photo Courtesy of Real Clear Sports
It's the halfway point of the 2012 NFL preseason, and in just over two weeks the New York Giants and Dallas Cowboys will kick off the regular season in an NFC East showdown at MetLife Stadium.
That contest will also mark the beginning of another fantasy football campaign, and if you want to be the team that hoists your league's championship trophy (or better yet brings home some extra cabbage), here are a handful of strategies that will serve you well both during and after your fantasy draft.
1. Know Your League's Scoring and Rules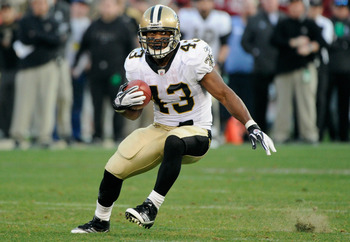 Thearon W. Henderson/Getty Images
This one would seem to go without saying, but it never ceases to amaze me how many fantasy seasons are derailed before they ever get off the ground because team owners don't take the time to familiarize themselves with their league's scoring and roster requirements before the draft.
Does your league require two starting wide receivers or three?
Does it award points for receptions? Are those points uniform among all positions, or do tight ends get a bigger boost than wideouts?
Does the league award four points for passing touchdowns or six?
Does the league feature a "flex" spot? What positions are eligible?
These are only a few of the questions you need to know the answers to before your draft. Sure, you may think it's awesome to load up with three running backs to lead off your draft, but if it turns out there's no flex spot or PPR, then Darren Sproles of the New Orleans Saints will turn from sneaky pick to wasted one.
2. Wait on Your Starting Quarterback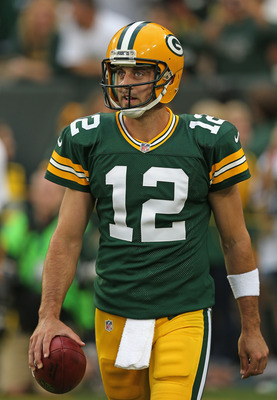 Jonathan Daniel/Getty Images
QB or not QB, that is the question.
This debate has been going on for years, and I'll wager that there will be more than a few commenters that tell me I'm full of it when I say that you should wait a bit before drafting a starting quarterback.
Granted, it can be very tempting to start off your draft with a stud quarterback such as Aaron Rodgers of the Green Bay Packers given the gaudy numbers he's capable of posting.
However, you can't look at Rodgers' numbers in a vacuum.
You have to consider Rodgers' production relative to other quarterbacks, and then consider the hole you'll be digging yourself into at running back and wide receiver by taking a quarterback early.
Quarterback is a deeper position than running back. Avail yourself of that depth.
A league's scoring can certainly impact this, and if you're supremely confident in your ability to find value later in the draft at other positions then have at it, but it's been my experience that as often as not choosing a quarterback early backfires on the team that does it.
3. Draft Tony Gonzalez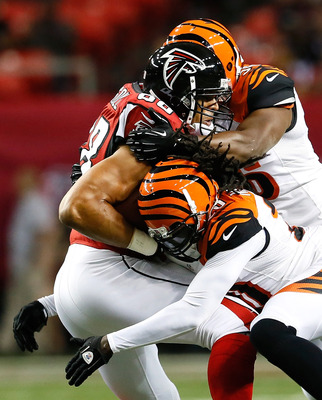 Kevin C. Cox/Getty Images
Having a strong starter at the tight end position can give you fantasy football squad a definite boost, as there aren't a whole of options at the position that can be depended on on a weekly basis.
However, fantasy options such as Rob Gronkowski of the New England Patriots and Jimmy Graham of the New Orleans Saints also carry with them very steep sticker prices, in many cases going in the first round of fantasy drafts.
Enter tight end Tony Gonzalez of the Atlanta Falcons.
The veteran offers a rare combination of top-five fantasy upside at his position and a reasonable price tag on draft day.
And for those concerned about his age, consider this.
The 36-year-old hasn't finished lower than sixth among fantasy tight ends in this century, and Gonzalez has missed all of two games in 15 years.
4. Pillage the Waiver Wire Like a Viking Warrior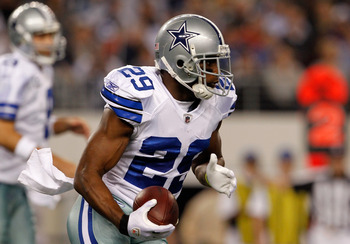 Tom Pennington/Getty Images
I can't emphasize this one enough.
I don't care if you're 6-1 or 1-6, you have to stay on top of your fantasy football league's waiver wire, because every year players come from nowhere that can help put your team over the top.
Just last season players such as Dallas Cowboys running back DeMarco Murray and New York Giants wide receiver Victor Cruz went from waiver-wire fodder to fantasy studs.
If you don't grab them, someone else will.
SO GRAB THEM.
5. Play the Matchups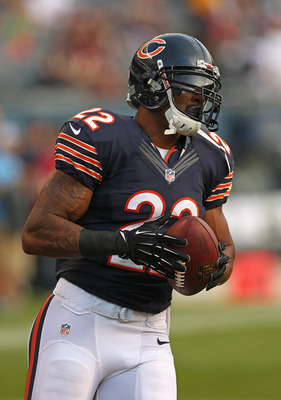 Jonathan Daniel/Getty Images
There's an old adage in fantasy football that you should "always start your studs."
Balderdash.
Sure, you didn't draft running back Matt Forte of the Chicago Bears or wide receiver A.J. Green of the Cincinnati Bengals to stow them on your bench.
However, if Green is facing all-world cornerback Darelle Revis or Forte is going up against a San Francisco 49ers defense that didn't give up 80 yards a game on the ground last year, then it's absolutely advisable to consider other options with more favorable matchups.
Fantasy football is about playing the odds, and what's the point of having depth on your roster if you never use it?
Keep Reading