MLB Trade Speculation: Potential Waiver Deals for All 30 Teams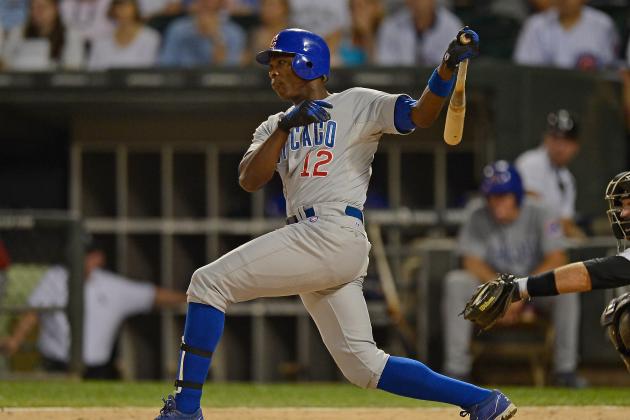 Jonathan Daniel/Getty Images

The MLB trade deadline has passed, but teams still have until August 31 to add players through waivers and have them still be eligible to be on the postseason roster.
With the waiver process ongoing, there are a number of impact players who could potentially be on the move over the next two weeks.
Here's a look at one potential waiver deal for all 30 MLB teams, as contenders look to shore up their rosters and sellers look to unload veterans they don't intend to hold onto moving forward.
Begin Slideshow

»
Josh Hedges/Getty Images

Drew missed much of the early part of the season recovering from a broken ankle, and he has hit just .198 with two home runs and 12 RBI over 131 at bats since returning.
The team could opt to decline their $10 million option on him this offseason, and if they can find someone willing to take him, they have Willie Bloomquist (.300 BA, 22 RBI), who is capable of stepping in as the everyday shortstop and leadoff hitter.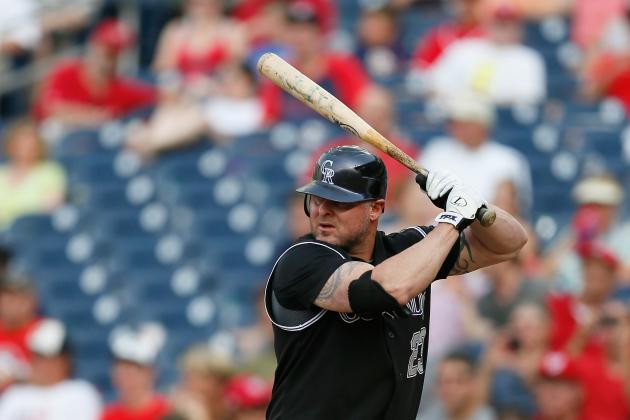 Rob Carr/Getty Images

First off, Giambi will need to get healthy, as he is currently battling "viral syndrome" and just recently began baseball activities again.
If he can get back on the field soon, he'd fill a major need for the Braves in the form of a left-handed hitter off the bench with some pop. Eric Hinske (.205 BA, 1 HR, 12 RBI) has struggled in that role this season after ranking as one of the best the past several seasons.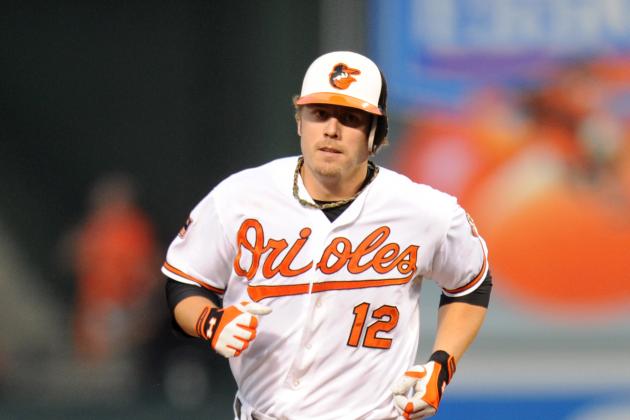 Mitchell Layton/Getty Images

With Manny Machado assuming everyday third-base duties, Reynolds could be headed for the bench once Wilson Betemit returns from a wrist injury.
He does have 12 home runs and 42 RBI on the season, but seeing as it's highly unlikely that the team will pick up his $11 million option for next season, they could very well move him to a team looking for a power bat.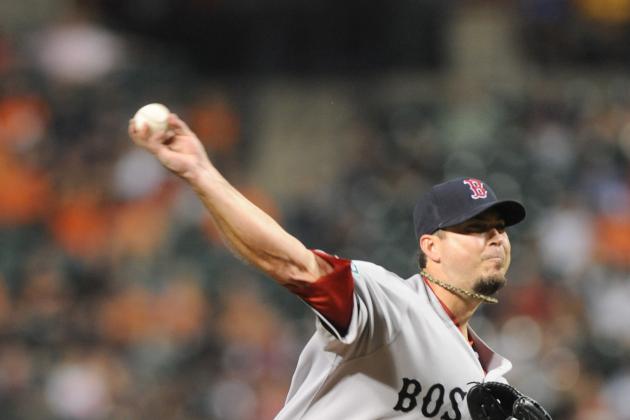 Mitchell Layton/Getty Images

The Red Sox shopped Beckett a bit before the deadline, and while no deal was made, it appears as though he has begun to wear out his welcome in Boston.
He's due $16.5 million over the next two seasons, but he is a proven big-game pitcher and even with his numbers down across the board this season, there could be someone willing to take a chance on capturing his October magic once again.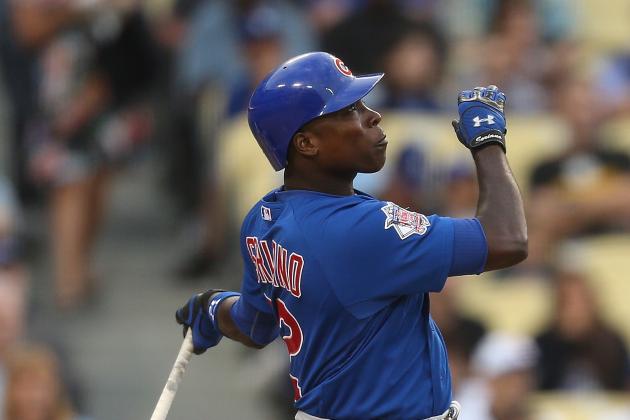 Josh Hedges/Getty Images

The Cubs moved a number of players at the deadline, but to this point, thy have yet to find a taker for left fielder Alfonso Soriano.
He's having his best season in years with a .263 BA, 22 HR, 75 RBI line, but he still has two years and $36 million left on his contract. He's cleared waivers (via Jon Heyman) and if the Cubs are willing to take on the bulk of his contract, he could still be on the move.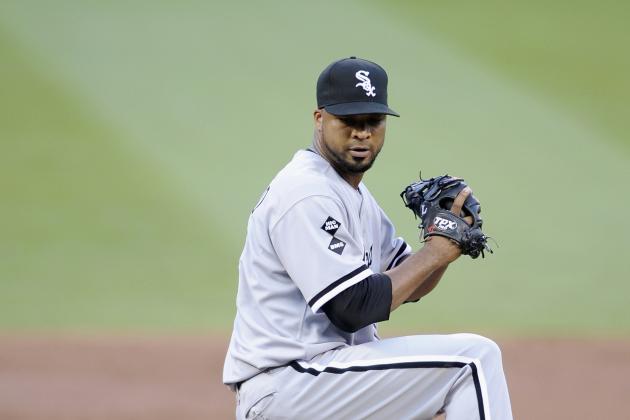 Hannah Foslien/Getty Images

The White Sox addressed their biggest needs at the deadline when they acquired starter Francisco Liriano, reliever Brett Myers and third baseman Kevin Youkilis.
The team was largely expected to be a seller this season, but they have emerged as surprise contenders instead. They have no big needs from a roster standpoint and they won't be looking to trade anyone, so expect the White Sox to stand pat.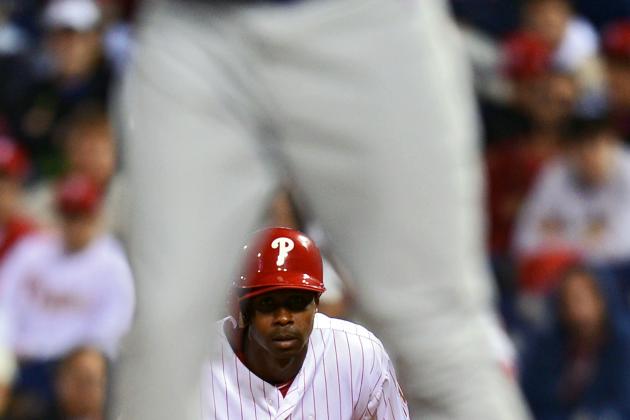 Drew Hallowell/Getty Images

The Reds' pursuit of a top-of-the-lineup outfielder to provide better on-base skills came up short at the deadline, as struggling Drew Stubbs and his .298 on-base percentage remain in the No. 2 spot in the lineup.
Pierre may not make it all the way to the Reds if he is put on waivers, as someone could very well block him from winding up in Cincinnati. If he were to clear, though, the Reds would certainly make a lot of sense as a landing spot.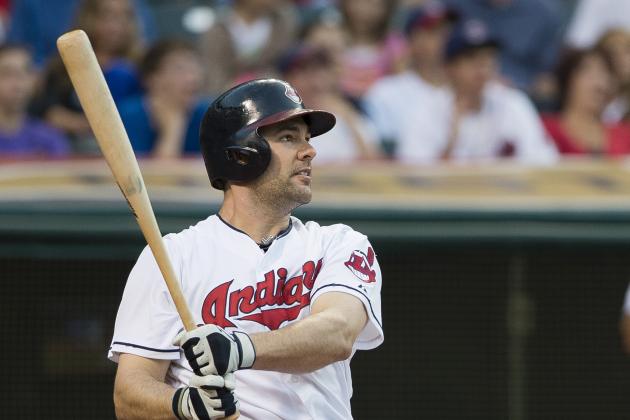 Jason Miller/Getty Images

Signed to a one-year, $3 million deal, Kotchman has been a bust in Cleveland after hitting .306 with 10 home runs and 48 RBI last season in Tampa Bay.
He's hitting just .227 with 11 home runs and 42 RBI on the season, but he is 5-for-16 with a home run and two RBI over his last five games and as a left-handed bat, there could be some interest in him from a contender.
Doug Pensinger/Getty Images

The Rockies signed Hernandez to a two-year, $6.4 million contract his past offseason to help bridge the gap to top prospect Wilin Rosario behind the plate.
However, Rosario has proven he's ready now, hitting .251 with 19 home runs and 49 RBI in 259 at-bats this season. The Rockies would like nothing more than to unload Hernandez rather than pay him $3.2 million next season, in what will likely be a backup role.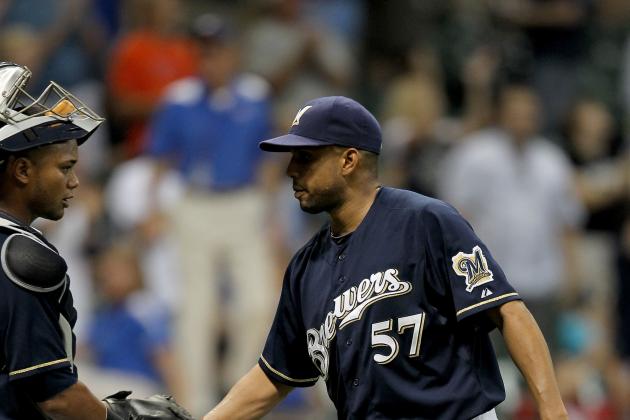 Mike McGinnis/Getty Images

The Tigers' bullpen has hit a rough patch of late, and they could stand to add another setup arm for the stretch run.
Rodriguez hurt his trade stock with a horrible July, but he has not allowed a run in his past four outings and has struck out six in four innings of work. When he's on, he is still capable of being a front-line reliever, and he could be a big addition for the Tigers.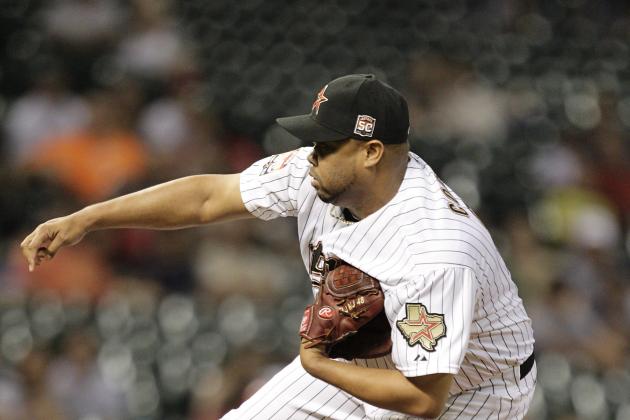 Bob Levey/Getty Images

The Astros added Francisco Cordero in the 10-player deal that sent J.A. Happ and Brandon Lyon, among others, to the Blue Jays.
With a $4.5 million salary this season, he is not overly expensive, but he has not pitched well in Houston, with a 19.80 ERA in six appearances. He's also currently shelved with a toe injury, making him even harder to move, but he is a veteran with closing experience, and the Astros would no doubt be thrilled at the opportunity to move him.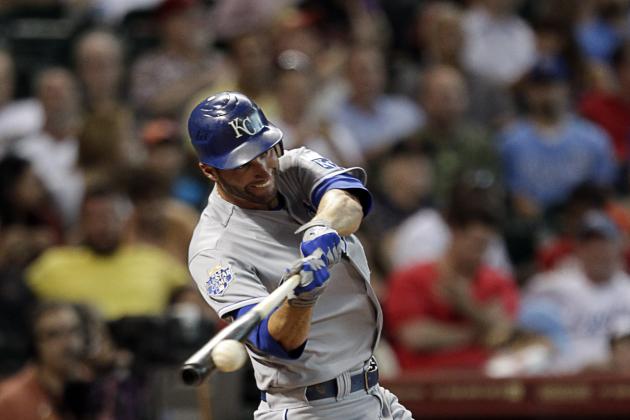 Bob Levey/Getty Images

Francoeur earned himself a two-year, $13.5 million extension with a fantastic season in 2011, but he has struggled (.239 BA, 11 HR, 33 RBI) this season.
With top prospect Wil Myers chomping at the big-league bit, the Royals would no doubt love to trade Francoeur before they have to pay him $7.5 million next season. He's been a part of a playoff push before, as he hit .340 with two home runs and 11 RBI down the stretch for the Rangers in 2010 after being acquired on August 31.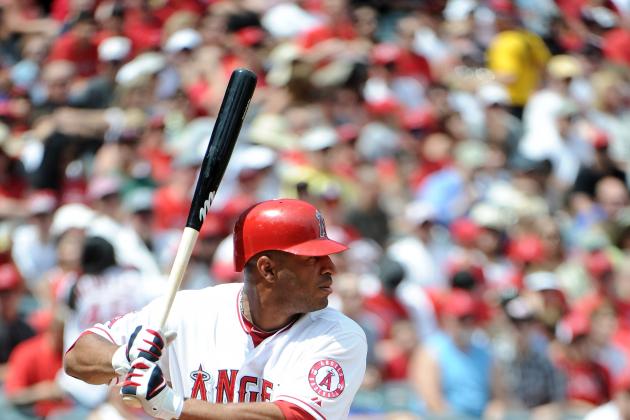 Harry How/Getty Images

The Angels' acquisition of Wells prior to last season remains one of the biggest head-scratchers in baseball history, and he is still due $42 million over the next two seasons.
With a starting outfield of Mark Trumbo, Mike Trout and Torii Hunter in place and Peter Bourjos on the bench, Wells has become the highest-priced fifth outfielder in baseball. It would take eating most of his contract, but the Angels would no doubt do what it takes to move Wells if someone showed even an inkling of interest.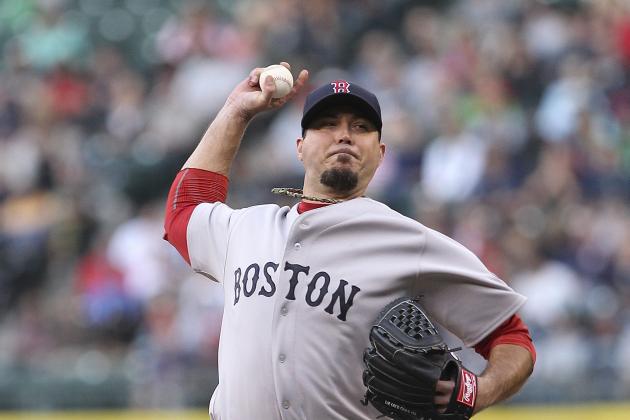 Otto Greule Jr/Getty Images

The Dodgers acquired Joe Blanton on waivers earlier this month to fill their fifth rotation spot, but he has struggled mightily in Los Angeles, going 0-2 with an 8.22 ERA over three starts.
The team has proven its willing to do what it takes to put a winner on the field, and while Beckett has struggled to a 5-10 record and a 5.19 ERA over 20 starts in Boston, he has proven time and again to be a big-game pitcher. Adding him is a $31.5 million investment over the next two years, but if anyone is willing to take that on, it's the Dodgers.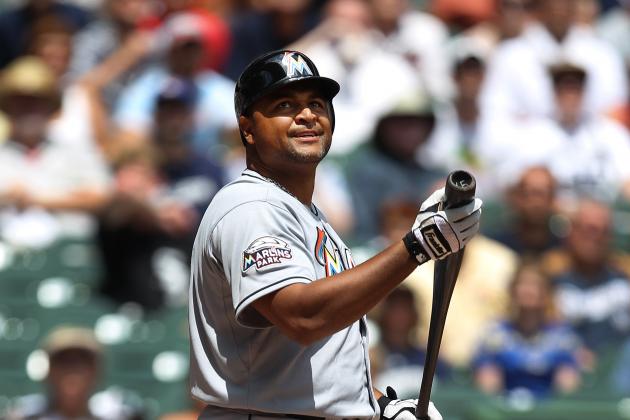 Mike McGinnis/Getty Images

Back when they still found themselves in a position to contend for a playoff spot, the Marlins dealt for Carlos Lee back on July 4 to add some pop to their lineup.
He's hit .290 with two home runs and 27 RBI in 40 games with the team, and while he is not the hitter he once was, he is still a solid run producer. The Marlins have no real need for the 36-year-old down the stretch, but for a team looking for a big bat off the bench, he could be a solid pickup.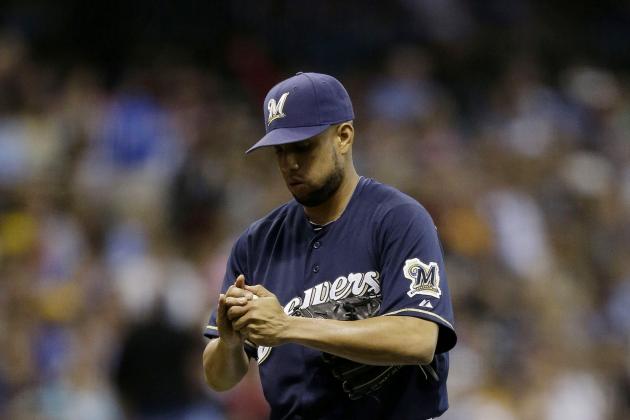 Mike McGinnis/Getty Images

The Brewers moved their big trade chip at the deadline when they shipped Zack Greinke to the Angels, but the team still has the expiring contracts of Shaun Marcum and Francisco Rodriguez on the books.
While Marcum is on the DL and not going anywhere, contenders are always looking for bullpen help, and Rodriguez could be of use. In truth, the fact that he is still with the Brewers is a shock, as he surprised the baseball world when he accepted the team's qualifying offer this past offseason. He was expected to be traded a number of times throughout the season.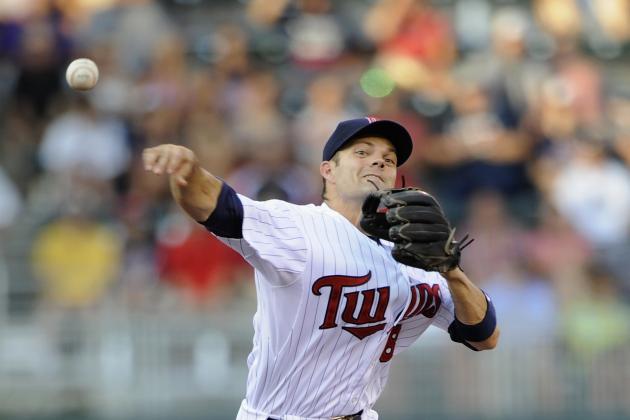 Hannah Foslien/Getty Images

Carroll earned a two-year, $6.75 million contract from the Twins this past offseason after hitting .290 in extended action with the Dodgers the year before.
He can play second, shortstop and third base without teams losing much defensively and while he has little to no power, he makes consistent contact and has decent speed on the bases. The Twins likely wouldn't mind cutting him loose before next season, and he could certainly help fill out a contender's bench.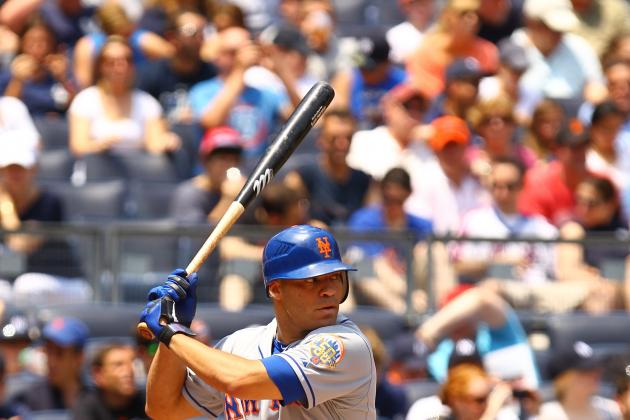 Al Bello/Getty Images

The Mets' fall out of contention in the second half was a swift one, and they have a very intriguing trade chip in Scott Hairston if they were to opt to move him.
He's hit .274 BA with 14 home runs and 44 RBI in 263 at-bats this season, but the real stat of note is his .319 BA, 9 HR, 26 RBI line and .968 OPS against left-handed pitching. He'd be the ideal pinch-hitter against left-handed pitching and a very dangerous weapon for a contender if he is made available.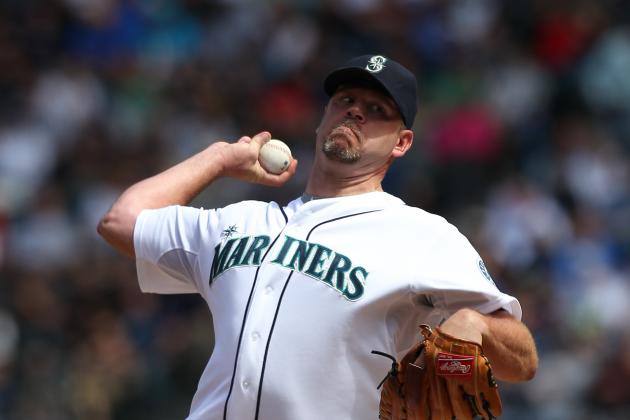 Otto Greule Jr/Getty Images

The Yankees have dealt with injuries to their starting rotation this season, and ace CC Sabathia is currently on the shelf with elbow inflammation.
They have already added Derek Lowe after he was released by the Indians, but he is expected to be used as a reliever and while Millwood is by no means a lights-out starter, he would provide valuable veteran depth for the stretch run.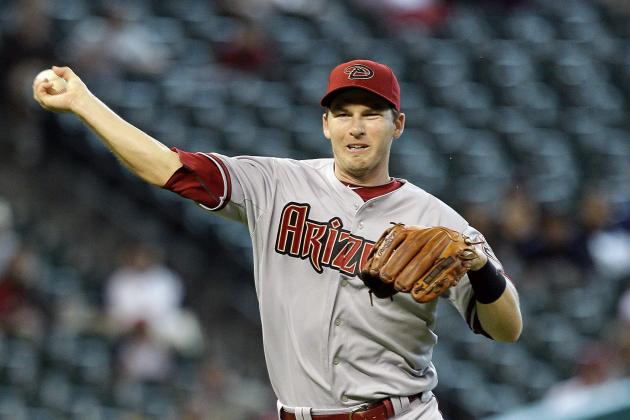 Bob Levey/Getty Images

The shortstop position has been a black hole for the A's this season, as Cliff Pennington has hit just .197 with three home runs and 18 RBI in 310 at-bats.
Drew has not exactly been tearing the cover off of the ball since returning from injury, but he represents a much better option than Pennington down the stretch and with Willie Bloomquist as a viable replacement in Arizona, the Diamondbacks could be willing to move Drew for next to nothing.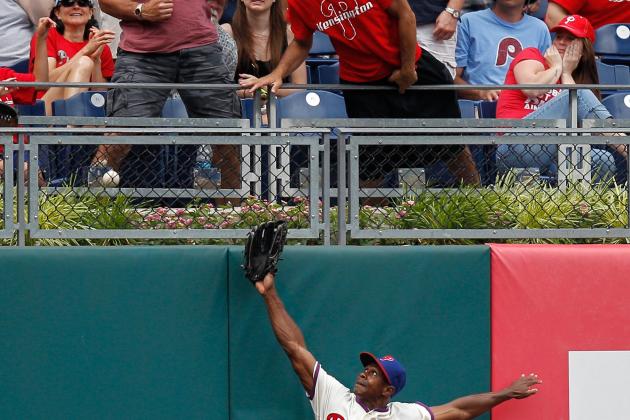 Brian Garfinkel/Getty Images

The Phillies already moved outfielders Shane Victorino and Hunter Pence at the deadline this year, and Pierre could be on the move as well with teams looking to add speed and on-base skills to the top of their lineups.
Signed to a minor league deal this offseason, Pierre earns just $800,000 this season and he has been a bargain, hitting .306 with 29 steals. It's unlikely he would make it through waivers without someone claiming him if the team made him available, and if the Phillies have no intention of bringing him back, they could very well look to move him.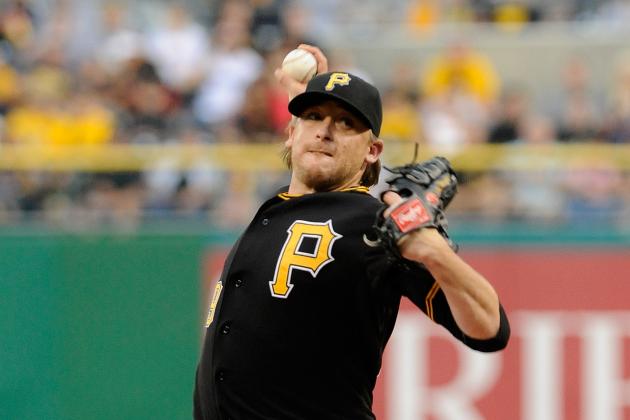 Joe Sargent/Getty Images

The Pirates bolstered their rotation at the deadline with the acquisition of Wandy Rodriguez, and in the process pushed Kevin Correia to the bullpen.
The 31-year-old was the team's Opening Day starter back in 2011, and he's gone 9-7 with a 4.63 ERA in 21 starts this season. He's made it no secret (via MLB Daily Dish) he'd like out of Pittsburgh for the opportunity to start again, and the Pirates could opt to oblige him for the right deal.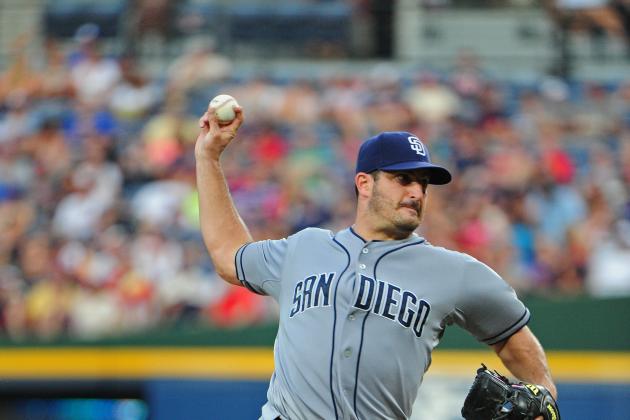 Scott Cunningham/Getty Images

Marquis began the season with the Twins, going 2-4 with an 8.47 ERA over seven starts before being released. It took just a day for him to be scooped up by the Padres and he has been a different pitcher upon returning to the NL.
In 14 starts, he's gone 6-7 with a 4.08 ERA, including a complete game, two-hit shutout of the Pirates back on August 11. The 33-year-old free agent-to-be likely does not factor into the Padres' future plans, and they could look to get something out of his surprise performance.
Scott Halleran/Getty Images

Losing Melky Cabrera for the rest of the season is a big blow to the Giants, and while Gregor Blanco has been a solid fourth outfielder, there is no question the Giants will look to upgrade in left field.
One name that has popped up is Cubs left fielder Alfonso Soriano, as he is enjoying a solid season (.263 BA, 22 HR, 75 RBI) and can likely be had for cheap, with the Cubs willing to take on most of his remaining salary.
Greg Fiume/Getty Images

In 23 starts this season, the 37-year-old Millwood has been better than anyone could have expected after he singed a minor league deal this offseason.
While his 4-10 record is not great, he does have a solid 4.28 ERA, and he's proven capable of eating innings with 132.1 worked on the season. The Mariners are heading for a youth movement, and Millwood does not factor into their future plans, so expect him to be moved at some point before the month is up.
Jeff Curry/Getty Images

The Cardinals have battled through injuries the entire season, and they have still managed to stay in contention through it, as they are currently just one game out of a wild-card spot.
The team acquired Marlins reliever Edward Mujica, but their biggest acquisition has been the return of Jaime Garcia from injury. He should bolster their rotation down the stretch and if he can do that, the team has no real glaring needs from a roster standpoint.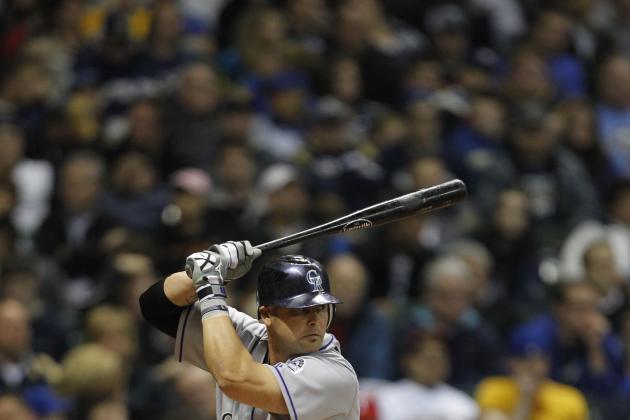 Jeffrey Phelps/Getty Images

The Rays' catching position has been a major offensive hole this season, as Jose Molina (.206 BA, 5 HR, 22 RBI) and Jose Lobaton (.225 BA, 1 HR, 16 RBI) have done little to nothing at the plate.
Hernandez has not exactly had a phenomenal season, but he is just a year removed from a season in which he hit .282 with 12 home runs and 36 RBI with the Reds and could be had for nothing, with the Rockies ready to hand the everyday catching job to Wilin Rosario.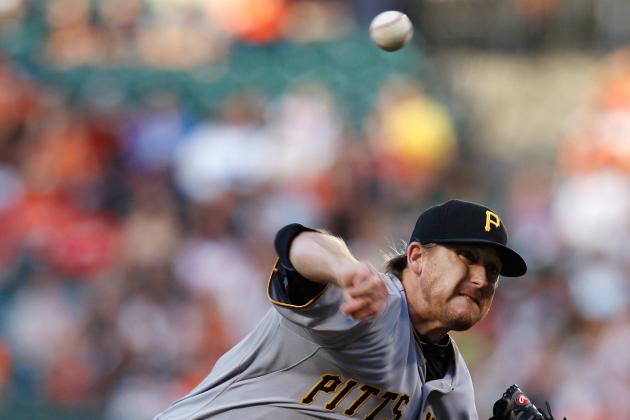 Rob Carr/Getty Images

The Rangers' starting pitching has been a mess all season, and current rotation members Roy Oswalt (4-2, 6.04 ERA) and Ryan Dempster (1-1, 8.31 ERA) have certainly had their struggles.
Correia is not nearly as flashy as some of the names that were thrown around at the deadline, but he is a capable starter who is having a decent season despite being bumped to the bullpen. If nothing else, he would provide some depth.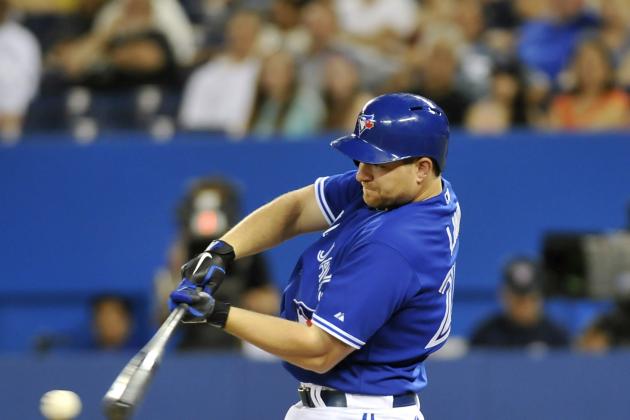 Brad White/Getty Images

Currently shelved with a mid-back injury, Lind has had a tough season, spending time in Triple-A and struggling to stay on the field.
He is set to earn $5 million next season and has three option years following that with a $2 million buyout for 2014. While his big-league numbers aren't there this season, he did hit .392 BA with eight home runs and 29 RBI in Triple-A and has always possessed power from the left side of the plate.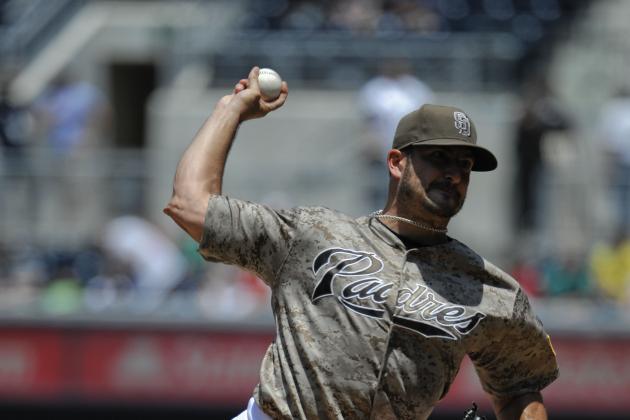 Denis Poroy/Getty Images

Marquis' jump started this season after being released by the Twins, as he has benefited greatly from a return to the National League.
The 33-year-old right-hander pitched for the Nationals in part of 2010 and 2011, enjoying half a season with the team last year, going 8-5 with a 3.95 ERA before being dealt to the Diamondbacks. The Nationals already have rotational insurance in John Lannan, but with Stephen Strasburg expected to be shut down, it wouldn't hurt for the team to add another starter.