Terrell Owens: Why T.O. Will Be a Factor for the Seattle Seahawks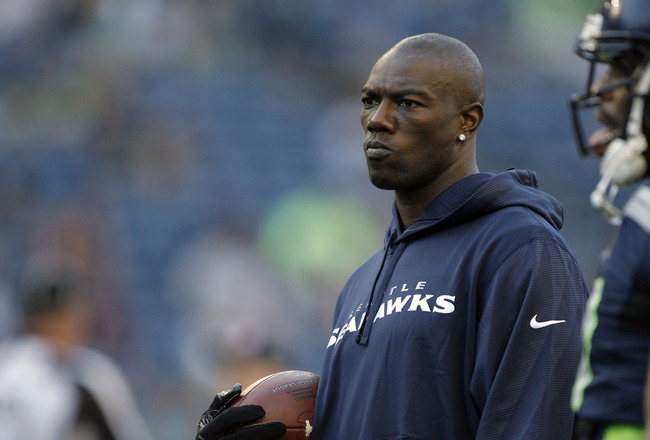 Joe Nicholson-US PRESSWIRE
Thirty-eight-year old Terrell Owens will make an attempt to revive his career once again, and this time he actually has a good chance at doing so.
The 16-year veteran has been out of the league for two years, but it seems as though he is still in tip-top shape and can compete at the NFL level. The last time we saw him in an NFL jersey was in 2010 with the Cincinnati Bengals.
He was able to make nine touchdown catches even with Chad Ochocinco on the other side of the field. That means the potential is there. Here are four reasons why T.O. will be a factor for the Seahawks.
4. Great Athlete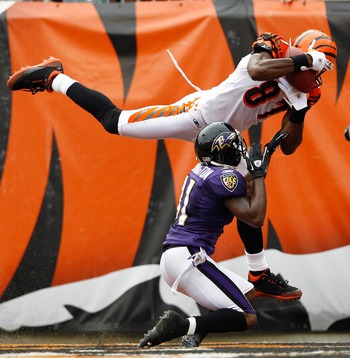 Frank Victores-US PRESSWIRE
T.O. is one of the greatest athletes this game has ever seen. At 6'3" and 220 pounds, he is built like a machine. He has deep-threat speed and can get over the defender when the ball is up for grabs.
Owens is also one of the strongest receivers we have ever seen to play the game. He is able to go over the middle and make catches even with contact coming. Many times he is able to break through the first few hits and gain more yardage or even take it all the way.
His athleticism will force the Seahawks to put him to good use in the offense.
3. The Seahawks Have a Legit Run Game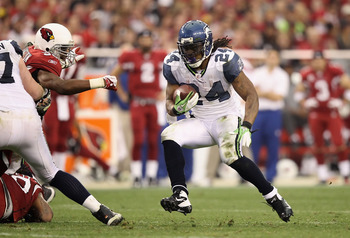 Christian Petersen/Getty Images
With RB Marshawn Lynch punishing defenders on every handoff, the passing game will definitely open up for the Seahawks.
Lynch amassed over 1,200 yards and 12 touchdowns on the ground last season. A solid running game does wonders for a passing game. Play-action plays for the Seahawks will be a serious threat because they have the ability to send T.O. down field to make a home-run play.
Owens will thank Lynch at the end of the season for making him open very often. Defensive backs will get caught peaking in the backfield and Owens will have the opportunity find the open space and make catches.
2. Pete Carroll's Passing Offense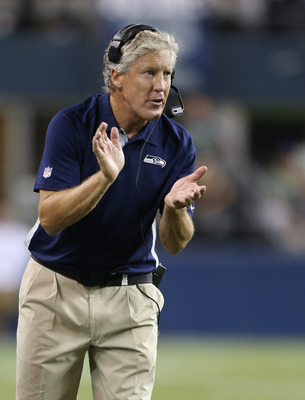 Otto Greule Jr/Getty Images
Pete Carroll loves to make his quarterback drop back, and that will be a good thing for Owens. The more pass plays called, the more chances Owens gets to make a difference.
The more times T.O. gets targeted, the happier he will be and the better the Seahawks will be. Carroll understands that and he will give his starting quarterback, whether it is Matt Flynn or Russell Wilson, the opportunity to air it out.
Carroll is the right coach for Owens to play for. Carroll is a coach who knows how to utilize his weapons correctly and make things work.
1. Not Too Many Options at WR
Joe Nicholson-US PRESSWIRE
The main reason why T.O. will be a factor this season is simply because the Seahawks do not have a lot of talent at the receiver position. Between Ben Obomanu, Sidney Rice, Golden Tate and Braylon Edwards, Owens has a great shot at taking any one of their spots at receiver.
Owens could easily move up in the depth chart and become the third receiver; the talent and athleticism is there. It just comes down to one thing—his will.
With a Hall of Fame career under his belt, becoming a factor on a mediocre receiving core is going to be nothing for Owens.
Keep Reading

Seattle Seahawks: Like this team?