10 Famous Baseball Players Average Fans Couldn't Pick Out of a Lineup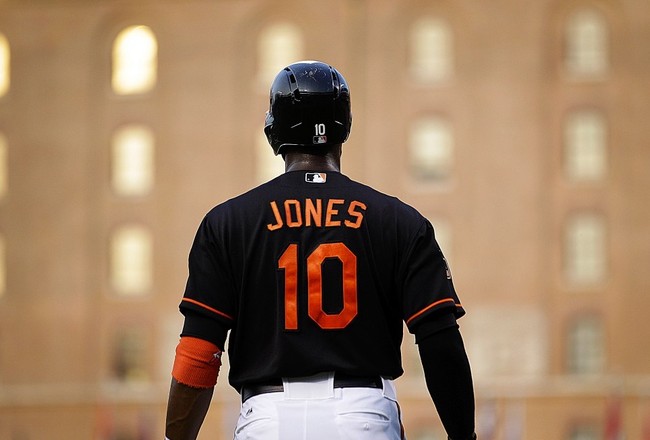 AP photo

Many famous MLB players are easy to identify.
Their size, expensive attire and distinct facial features often make it impossible to hide in public spaces. Intense commercial exposure leads to recognition, too.
Certain stars, however, don't stand out. Average fans who have seen their highlights and started them in fantasy leagues could walk right past them in utter obliviousness.
Generally, these exceptional baseball talents hail from small markets or have just arrived in the top tier. Others have undergone recent cosmetic changes, and some use their shortness to camouflage.
The following players have household names, but out of uniform, they are impossible to pick out.
Jordan Zimmermann (Washington Nationals)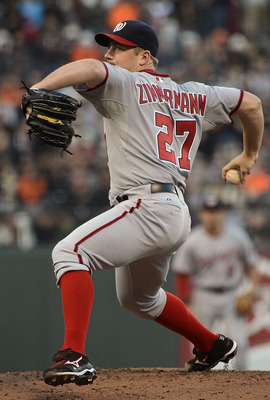 Thearon W. Henderson/Getty Images
The Washington Nationals are probably playoff bound, and rotation leader Stephen Strasburg could be shut down at any moment.
As a result, Jordan Zimmermann surely won't be included in the 2013 update of this list. All eyes will be on him this October, and after that, baseball fans will begin to recognize him.
He has inexplicably flown under the radar despite the top earned-run average in Major League Baseball (2.38) and legitimate offensive potential (.205/.255/.318 with one home run in 49 at-bats).
For now, at least, Nats fans are passing Zimmermann in their local grocery store and failing to connect the dots.
Edwin Encarnacion (Toronto Blue Jays)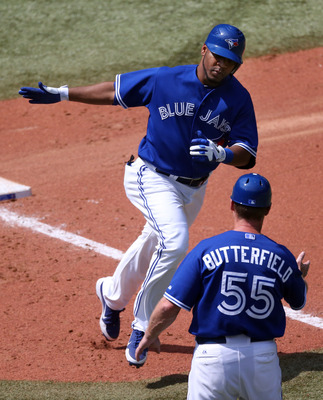 Tom Szczerbowski/Getty Images
Law-abiding sluggers are usually very marketable, though Edwin Encarnacion is an exception.
When north of the border, he must get swarmed constantly. Toronto isn't home to many professional athletes, and Encarnacion is one of few Blue Jays regulars who's currently off the disabled list.
In the U.S., however, he hasn't achieved celebrity status.
Another season of excellence and selection in an MLB advertising campaign should do the trick.
Austin Jackson (Detroit Tigers)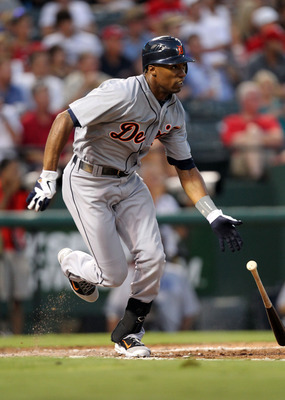 Layne Murdoch/Getty Images
Austin Jackson's 2012 value of 4.3 wins above replacement (via Baseball-Reference.com) would make him the best player on most teams.
Unfortunately for his popularity, the Detroit Tigers employ three other outstanding individuals: Miguel Cabrera, Prince Fielder and Justin Verlander.
As the team's No. 4 guy, Jackson doesn't grace the cover of the stadium program or get asked to be a spokesperson for local car dealerships.
Even the analysts who dissect the Tigers don't give him due credit for his all-around contributions (though I did earlier this season).
Yadier Molina (St. Louis Cardinals)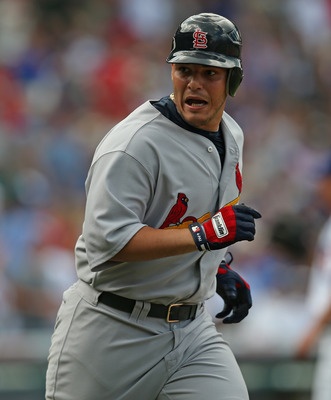 Jonathan Daniel/Getty Images
Catchers, like most football players, are hidden from view underneath their protective equipment.
Joe Mauer of the Minnesota Twins and former New York Yankees backstop Jorge Posada have never had trouble standing out. Height distinguishes them.
Yadier Molina, on the other hand, didn't win the genetic lottery.
The two-time World Series champion has the prototypical squat body type for his position. His hitting ability annually improves, but the emphasis is still on Molina's defense, so his face is often masked in highlights.
The NL All-Star is rarely recognized when his tattoos aren't visible.
Chase Headley (San Diego Padres)
Scott Cunningham/Getty Images
Chase Headley was mentioned a million times during MLB trade deadline coverage. Numerous teams showed interest in the third baseman, but the San Diego Padres weren't blown away by any offers.
Perhaps suitors were hesitant to go all-in for a player they've barely seen.
Headley's small-market team doesn't make nationally televised appearances. Only a tiny minority of baseball addicts bother staying awake for West Coast games, especially when they involve the non-competitive Padres.
There was an opportunity for exposure at this past All-Star Game. Though Headley deserved to make it as a reserve, oft-injured San Francisco Giants third baseman Pablo Sandoval automatically qualified via fan voting.
To most of us, Headley is still just a goofy name with encouraging home/road splits.
Hiroki Kuroda (New York Yankees)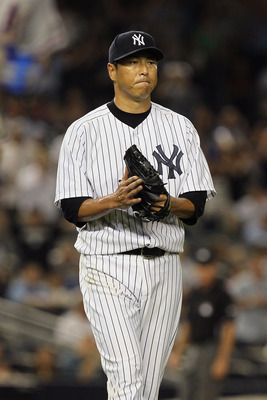 Mike Stobe/Getty Images
On Sunday night, Hiroki Kuroda proved his indispensability (again). The right-hander overwhelmed the rival Boston Red Sox in the rubber match of a late-season series.
Kuroda now leads the New York Yankees in wins, ERA, WHIP and complete games. His face has been plastered around the web because of his success.
But what difference does that make? Kuroda is an undersized starting pitcher with a low-key personality.
It won't be easy to identify him until he slides a championship ring on his finger.
John Axford (Milwaukee Brewers)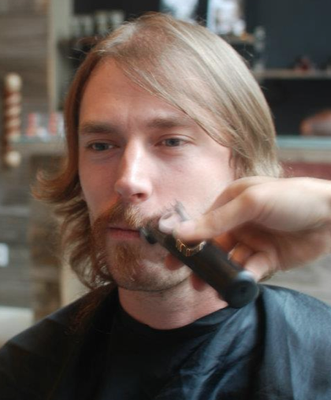 forbes.com
John Axford rose to prominence as a dominant closer on the 96-win Milwaukee Brewers in 2011. His complex facial hair and flowing, brownish locks were defining characteristics.
He simply isn't the same man anymore.
The Ax Man struggled with his fastball location from the onset of 2012. Frustrated by his poor performance, he chopped off everything.
Axford has been completely defamed, both on and off the pitcher's mound.
Chris Perez (Cleveland Indians)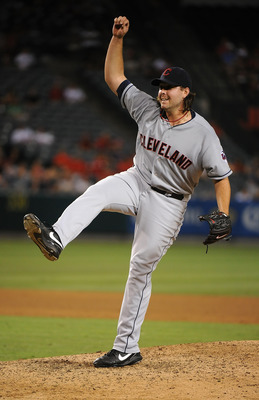 Lisa Blumenfeld/Getty Images
Fellow ninth-inning stopper Chris Perez also made the stunning decision to shave the fuzz that made him special.
I doubt he wants to be known on the streets of Cleveland, anyway.
Remember earlier this season? The Tribe jumped into first place—partly due to the right-hander's brilliance—and he proceeded to bash his supporters for their poor attendance.
His invitation lacks incentive now that the club has slumped.
Dustin Pedroia (Boston Red Sox)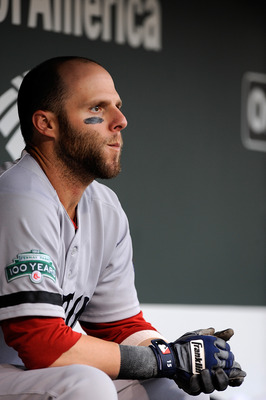 Patrick McDermott/Getty Images
Dustin Pedroia is frequently the shortest guy on the baseball diamond and one of few with a rapidly receding hairline.
Of course, those traits are not uncommon among middle-aged Americans.
Displace the star second baseman from his towering teammates, and you'd be hard-pressed to recognize him.
Adam Jones (Baltimore Orioles)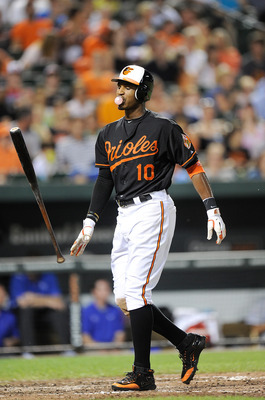 Greg Fiume/Getty Images
Professionally, the 2012 season has been a great success for Adam Jones.
In May, he inked a six-year, $85.5 million contract extension. The on-field awesomeness that earned him that payday hasn't ceased, and the Baltimore Orioles are still playing meaningful games as September nears.
However, the center fielder was mistakenly identified and detained while traveling with the team in 2010.
Keep Reading