5 Tips to Help You Dominate Your Fantasy Football League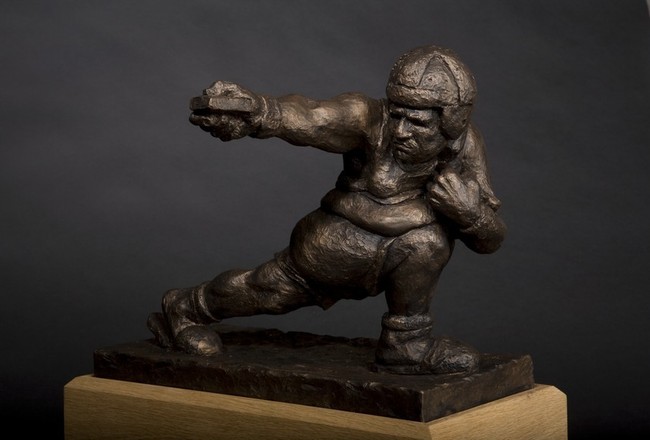 Photo Courtesy of Fantasy Football Goat

With the NFL preseason heading into its second week and opening night now three short weeks away, fantasy football draft season has kicked into overdrive, with groups of people gathering online and in watering holes across the land to select their squads for the upcoming season.
Whether this is your first year of playing football or you're a grizzled veteran, nothing is more satisfying than hoisting the championship trophy at season's end (except maybe winning some scratch too), and here are a handful of tips to help you do just that.
1. Load Up on Running Backs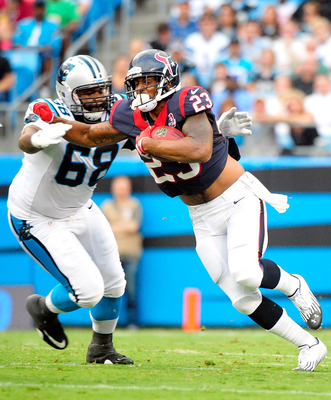 Grant Halverson/Getty Images
This first tip may get me labeled a traditionalist, or a dinosaur that's fallen behind the times, but it's a strategy I still use to this day, and it serves me well.
Granted, in today's pass-crazed NFL where 5,000 yard passers barely raise an eyebrow, quarterbacks are posting some filthy numbers, which has led to several signal-callers such as Aaron Rodgers of the Green Bay Packers being considered in the first round of fantasy drafts.
Also, the ridiculous statistical seasons posted by tight ends Rob Gronkowski of the New England Patriots and Jimmy Graham of the New Orleans Saints have made what was once unthinkable now quite plausible, as one and sometimes two tight ends are now being taken in the first as well.
Let them. Wave bye-bye as you load up at the running back position.
In today's era of committee backfields the true "featured" running back seems to be going the way of this strategy, and that, coupled with the attrition that goes part and parcel with the position, makes quality running backs such as Arian Foster of the Houston Texans worth their weight in gold.
You've got a much better shot at getting value at the other positions later in drafts so take a deep breath, relax and let the backaholism wash over you as you repeat this mantra...
"You can never have too many running backs."
2. Be Flexible with Your Draft Strategy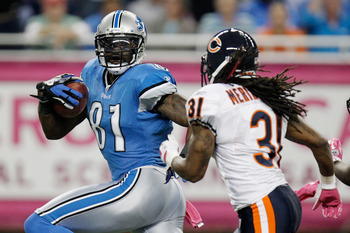 Gregory Shamus/Getty Images
It may seem rather strange for me to advocate a draft strategy and then turn around and tell you to be prepared to abandon it, but this is fantasy football.
The only thing that's certain is that nothing is certain.
If you go into your fantasy draft with an absolute, set-in-stone strategy you're hamstringing yourself from the get-go, and that will be apparent in your results afterward.
You have to go where the value is, even if that means that your draft strategy goes flying out the window before you make your second pick.
If the first 15 picks are all running backs (which means you have one, so don't freak), then it's time to think long and hard about a quarterback or grabbing a wideout such as Calvin Johnson of the Detroit Lions.
Likewise, if a ton of quarterbacks go early don't flip out and reach for one. Stay the course, load up at running back and receiver, and at the very worst if your mid-level options under center face-plant you'll have some tasty trade bait.
Let the draft come to you. Don't force the round peg into the square hole.
It won't fit.
3. Use Your Last 2 Picks on a Defense and a Kicker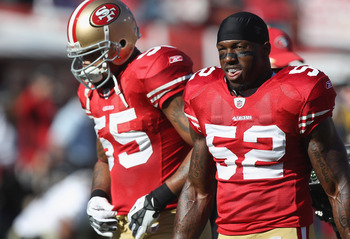 Jed Jacobsohn/Getty Images
The two most unpredictable positions from season to season in "standard" fantasy football leagues are easily team defense and kicker.
So, while it may be tempting to grab an elite defense such as the San Francisco 49ers in the middle of your draft, resist that temptation.
Unless your league awards very heavily for defense you're much better off using that pick on depth at the offensive positions.
In fact, you can wait, grab a defense with a favorable Week 1 matchup, and then rotate defenses with similarly favorable matchups off the waiver wire all season long.
Do that, and you'll end the year with a "defense" that will have scored just as many points as the so-called "elite" ones do.
Also, for the love of whatever God you pray to, don't take a kicker before the last round. It's just silly and a wasted pick, period.
4. Stay Active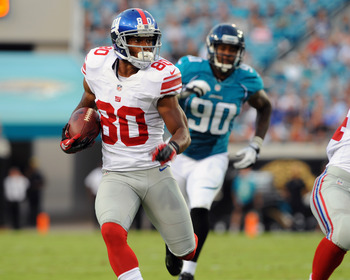 Al Messerschmidt/Getty Images
So, your draft is over, and you're loving your team.
Now it's just time to sit back, revel in your greatness, relax and reap the championship rewards, right?
WRONG.
Fantasy leagues aren't won during the draft, although a bad one can tank your season.
Fantasy football leagues are won during the season by the owners that do the most to improve their squads.
It's absolutely imperative that you stay active throughout the season if you want a shot at the title.
Comb the waiver wire on a weekly basis. No one drafted New York Giants wide receiver Victor Cruz last year, but by season's end he was a top-five fantasy performer. The same held true for Arian Foster a few years ago.
Constantly be on the lookout for potential trades that can help your team. That depth you have at running back may look really good to a team hurting at the spot that has that wide receiver you need to put you over the top.
Keep up to date on player injuries. It's awfully hard for your starting quarterback to rack up fantasy points from the locker room.
If you want to win it, you have to stay in it.
5. Don't Panic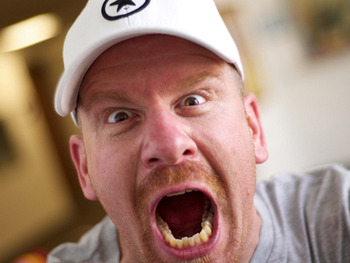 Photo Courtesy of Business Insider
So you've drafted what you think is an excellent team, you have your Week 1 lineup ready to go, you've settled in with some Fritos and a cold one and....
Everything goes to crap.
Injuries hit. Your stud running back comes out of the gate slow. Every team you play goes ballistic and suddenly you're sitting at 0-3 and wondering what the heck happened.
Don't just throw your hands up in the air, toss your laptop down the steps, pick up your smart phone and start playing Words with Friends with your Aunt Charlotte.
I've had teams start 0-5, win seven of eight, sneak into the playoffs and win the whole enchilada.
Put that high waiver priority to good use. Make the trade you need to make, even if you have to overpay to do it.
Just don't give up, because you know what they say...
The show ain't over until Aunt Charlotte sings.
Keep Reading