5 Ways Melky Cabrera's Positive PED Test Impacts MLB Free Agency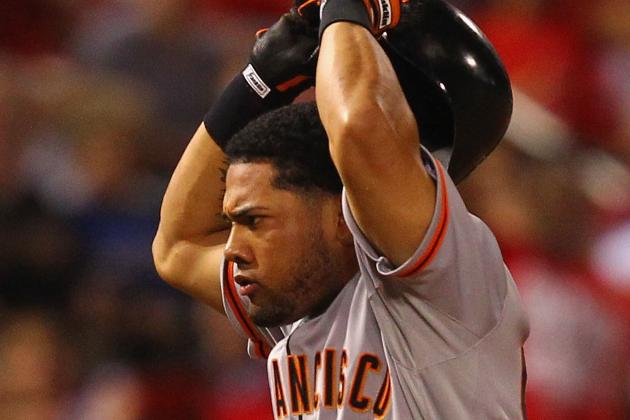 Dilip Vishwanat/Getty Images

San Francisco Giants outfielder Melky Cabrera was nearing the completion of an amazing breakout season.
The 28-year-old Cabrera was batting .346 for the Giants with a fantastic .906 OPS.
In his 113 games this season, Cabrera had belted 11 home runs with 60 RBI and 84 runs scored. He added 10 triples and 25 doubles (both team-best stats) to his impressive offensive output.
That was until he tested positive for performance-enhancing drugs.
Several sources, including USA Today's Gabe Lacques, have the story, stating that Melky has been suspended for 50 games for testing positive for Testosterone.
The 2012 National League All-Star and All-Star game MVP's suspension can also be found on the Giants' official website, which states that the suspension (without pay) is to begin immediately.
The suspension of Cabrera will not only have an impact on the Giants as the rest of the season plays out, but being a free agent at the end of the season, the ripple effect will linger into the offseason.
Here is a look at five ways his suspension will impact Major League Baseball's free agency.
Begin Slideshow

»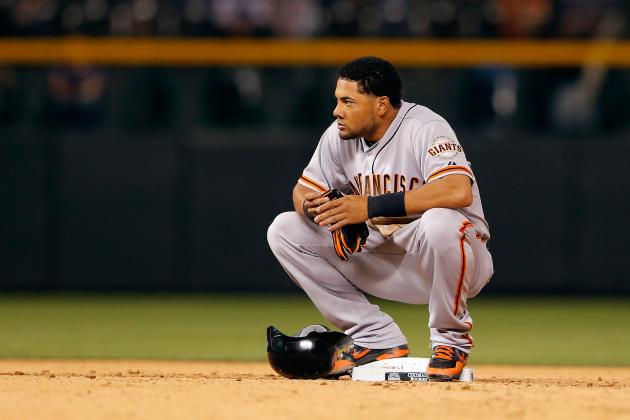 Doug Pensinger/Getty Images

Melky Cabrera was just about to land a significant payday in free agency.
He's young, talented and was finally having the type of season that many thought he was capable of.
Now, all of that production is in question.
The positive test begs the question: Is Cabrera the .346 hitter that fans are seeing this year in San Francisco, or is he more like the .249 batter fans saw in 2008 or the .255 batter of 2010?
The problem is there is no sure way to tell.
What could have been a multi-year contract earning eight figures annually probably just got cut down to a one year-deal earning seven figures annually...a low seven figures.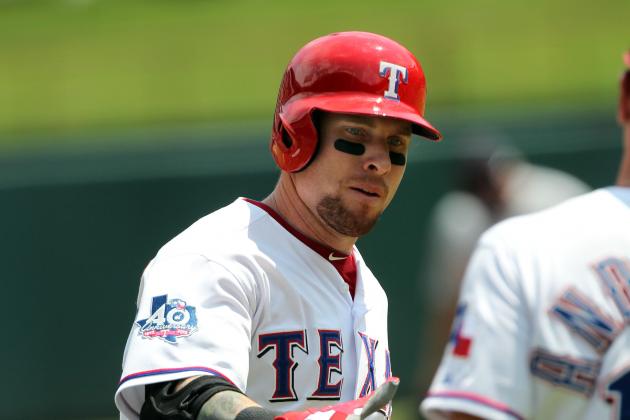 Layne Murdoch/Getty Images

Not that Josh Hamilton wasn't going to be the highest-profile outfielder on the free-agent market, but Cabrera would have made for a nice silver medal for any bidding team unable to sign Hamilton.
Now, teams will have to pay a bit more to land Hamilton knowing full well that the "backup plan" in Cabrera isn't a sure thing any longer.
Josh Hamilton should send Cabrera a thank you card with some chocolates.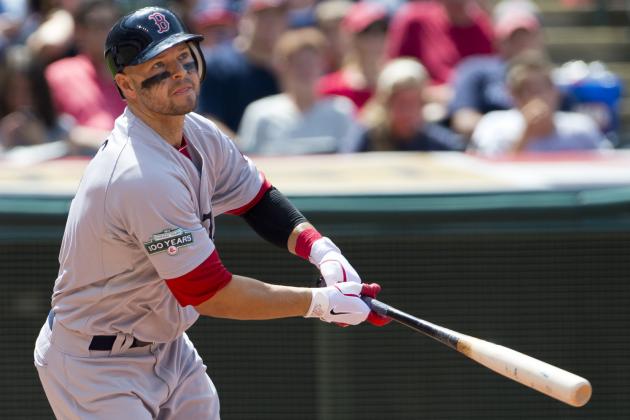 Jason Miller/Getty Images

This year for the Boston Red Sox, Cody Ross is batting .277/.345/.532/.877 with 18 home runs, 59 RBI and 53 runs scored.
He's added a triple and 23 doubles.
There have never been any questions surrounding Ross being a PED user. He's a proven veteran that can give similar production to that of Melky Cabrera.
He will likely be more affordable than Cabrera heading into next season as well. Oddly enough, he's probably more valuable now.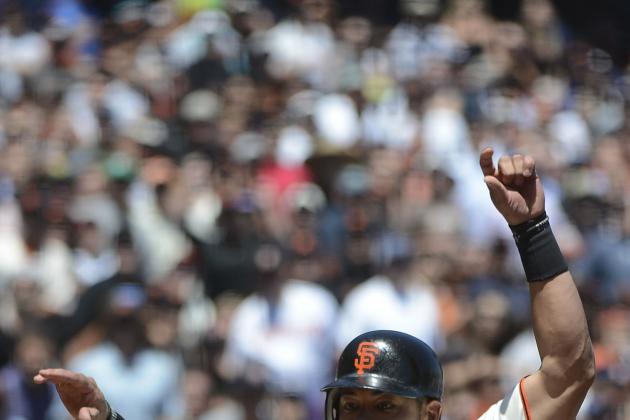 Thearon W. Henderson/Getty Images

Similar to what Edwin Jackson did this past offseason, Cabrera will likely try to land a one-year deal somewhere to rebuild his value.
Now, just to be clear, Jackson has never tested positive for PEDs. After the Cardinals won the World Series last season, Jackson couldn't find a long-term contract to his liking, so he felt he could go to a team for one season and prove himself worthy of a large, multi-year deal.
It appears that this is the only real option Cabrera has if he wants a big payday down the road.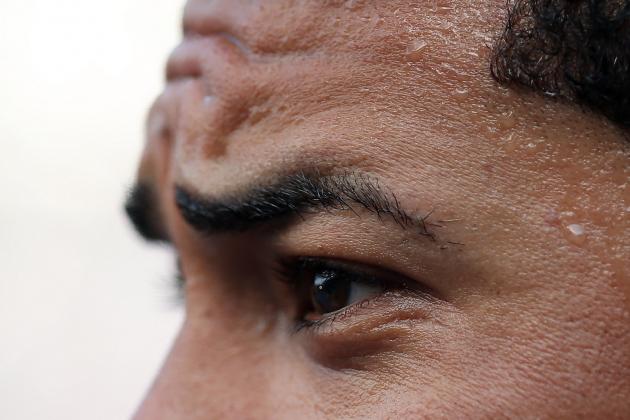 Jonathan Daniel/Getty Images

With his options limited and expected income down for the 2013 season, the San Francisco Giants could opt to bring back Cabrera and see if he can replicate his 2012 production.
Should the Giants decide to move on without Cabrera, it could very well mean that a smaller-market team in need of a bat could score big for one year.
Immediately, a team like the Pirates come to mind as an opportunistic club that could benefit from an affordable Cabrera.
One thing is for sure: Limited-payroll teams will have a chance to bid on a talented player that has the potential to be a centerpiece for most offenses.