MLB Trade Rumors: 10 Top Prospects Who Could Be Dealt This Winter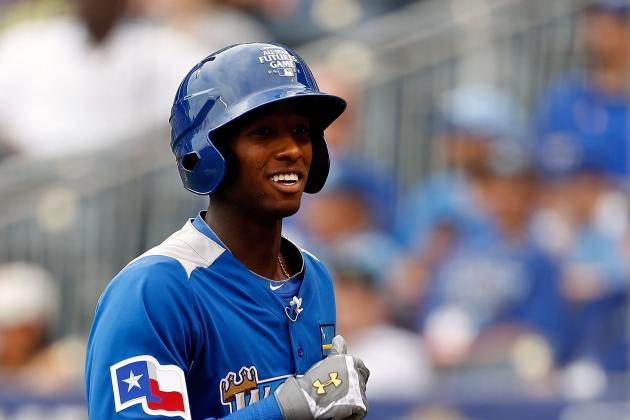 Jamie Squire/Getty Images
Jurickson Profar
It's a young man's sport.
At least, that seems to be the trend in Major League Baseball. Long gone are the days when the 40-year-old stars roamed the diamonds. Now, rookies like Mike Trout and Bryce Harper steal all of the headlines.
The trend is evident. Several teams are deciding to be more selective in their big-money acquisitions and are preferring to develop and sign their own internal talent.
Is this a product of the Moneyball mentality? It certainly is hard to ignore the parallels.
While the non-waiver trade deadline has passed us by, the winter may still prove to be quite entertaining. Teams that opted to hold pat may find themselves willing to part with some of the prospects previously considered untouchable.
It all circles back to the notion of spending money to make money. If you want to win, you may have to sacrifice some prospects to get a piece your team is missing in the puzzle.
Sure, it may mean a significant trade that requires the trigger to be pulled, or perhaps a better package presented than what was seen in July. Either way, potential exists.
Here are 10 top prospects who very well could be used as trade bait.
Begin Slideshow

»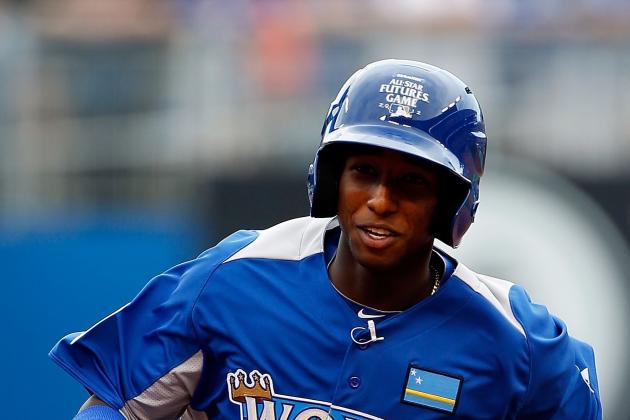 Jamie Squire/Getty Images

What do you do when you're a 19-year-old top prospect in an organization that is already (arguably) the best in all of baseball?
Sub question: What if your position of expertise is already owned by another player who is young and is an All-Star-caliber player?
Well, if your name is Jurickson Profar and you're a prospect in the Texas Rangers system, you're hopeful that a trade comes with your name tied to it.
Elvis Andrus has the shortstop position locked up for the foreseeable future in Texas (okay, at least through 2014), while Profar has been impressive in the minors.
He owns a career .276/.363/.453/.816 batting line with 146 RBI in 285 career games.
Sure, Texas could hold on to him and move Andrus, but the value for Profar is undoubtedly higher right now with his expected ceiling.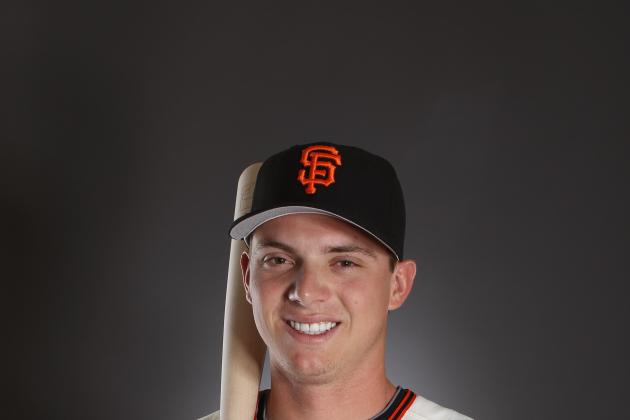 Ezra Shaw/Getty Images

Did the acquisition of Hunter Pence mean the end of the road for Gary Brown in the San Francisco Giants system?
Possibly.
More so, with Melky Cabrera a) suspended for 50 games and b) possibly needing to re-sign in San Fran for at least another year to build value for himself, that could nudge Brown out of the picture.
The 23-year-old has been incredibly solid in his minor-league career, offering a .307/.377/.457/.854 career batting line.
The Giants have seemingly found an outfield that can work for them for the next few years in Cabrera, Angel Pagan and Pence, leaving Brown's advancement potentially stagnant.
If the Giants decide not to extend their existing outfield, Brown may see the majors with San Fran.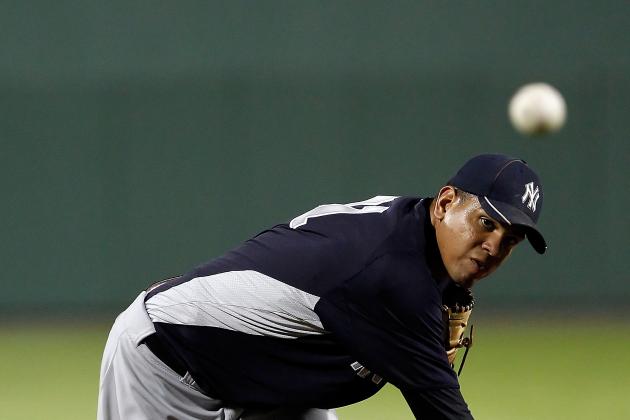 J. Meric/Getty Images

The New York Yankees lately have not been known to nurture their farm system to provide for the team in the long term.
Certainly that could change, but what makes you think, if given the chance, they wouldn't unload the farm to land a player like... oh I don't know, recent perfect-game-dealing Felix Hernandez, for example?
Exactly. They absolutely would.
A deal of that magnitude would likely start with Dellin Betances and would require a truckload of other names from the Yankees as well.
Betances has been good in the Yankees system, owning a 3.94 ERA in the minors with a 1.386 WHIP. He is still a bit rough around the edges but can develop into a solid starter.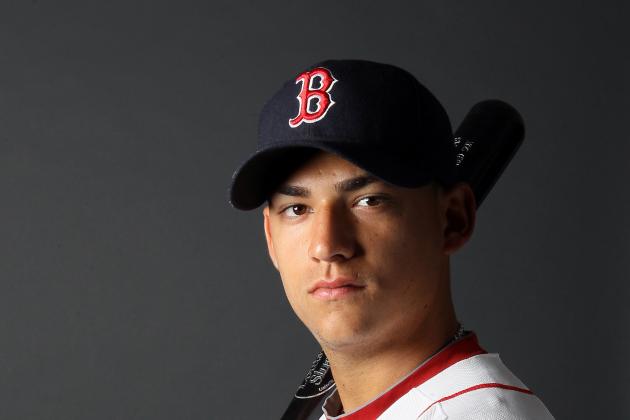 Elsa/Getty Images

Once the top prospect in the Boston Red Sox organization, defensive wizard Jose Iglesias could find himself on another team this winter.
With the emergence of Xander Bogaerts combined with the solid play provided this season by Mike Aviles, Iglesias is witnessing his future with the Red Sox pass him by.
Iglesias has a remarkable fielding presence but has shown struggles with the bat, offering a less-than-impressive .261 average for triple A Pawtucket with a .303 SLG.
That's right, SLG... not average, not OBP... SLG.
That won't prohibit teams looking to beef up their defense from wanting to acquire the 22-year-old.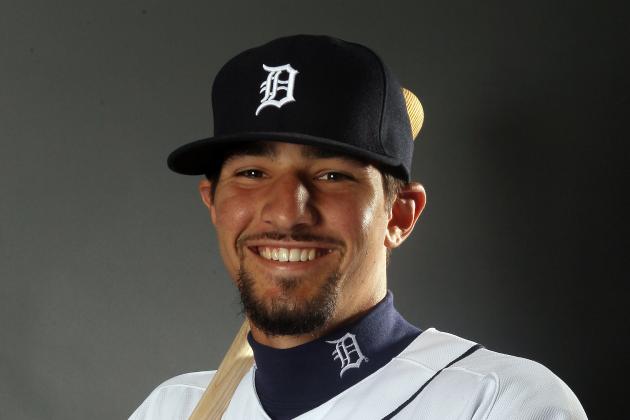 Elsa/Getty Images

When the Detroit Tigers signed Prince Fielder to play first base and moved Miguel Cabrera to third, they essentially deemed stud prospect Nick Castellanos expendable.
Castellanos is a third baseman in the Tigers organization who is tearing the cover off the ball in Double-A Erie with a .331/.322/.444/.766 batting line.
As you can see by his BA and OBP, Castellanos suffers from a lack of plate discipline. Granted, he is just 20 years old and can easily develop, working on his plate presence.
Teams in the market for a third baseman may have interest in prying him away from Detroit.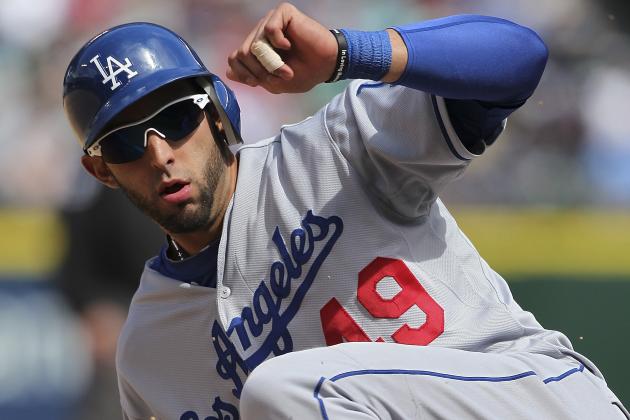 Otto Greule Jr/Getty Images

From one Castellanos to another, Alex Castellanos (no relation) may find himself as trade fodder just like Nick.
The Dodgers have been no stranger to spending money this season. After the Matt Kemp contract extension, they followed suit with Andre Ethier.
At the trade deadline, they added Hanley Ramirez and Shane Victorino.
The Dodgers appear to be content just adding to the payroll, which means prospects might need to be utilized to bring back something bigger and better in return.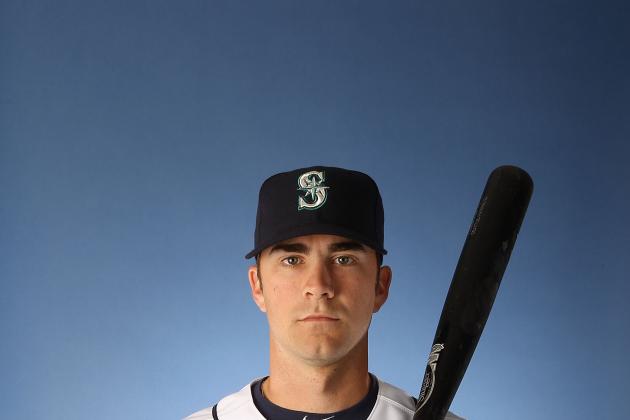 Christian Petersen/Getty Images

Nick Franklin is a tremendous middle infielder in the Seattle Mariners organization.
The problem is, the team already has two solid, young players at the middle infield positions: see Brendan Ryan and Dustin Ackley.
That leaves the Mariners the possibility to trade Franklin for more prospects if they would like.
Franklin has an average arm that would suit him better as a second baseman in the majors, which means he would need to compete with Ackley for that slot on the big league roster.
Ackley has witnessed some loss of pop in his bat this season, as has Franklin, Comparatively, the two are very similar players.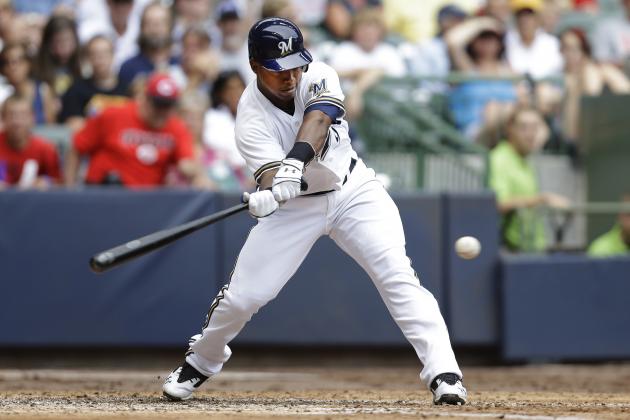 Mike McGinnis/Getty Images

The Milwaukee Brewers were lucky to obtain Jean Segura as part of the Zack Greinke trade from the Angels this year.
Segura gives them a fantastic prospect who hit 281/.337/.422/.759 at High-A Inland Empire last season, adding 18 stolen bases in 24 attempts.
The Brewers really are not that many pieces away from being contenders once again. They could use Segura as a chip to obtain another young quality pitcher or fill another need that the team deems acceptable.
Of course, the Brewers could just hold on to him and see what develops...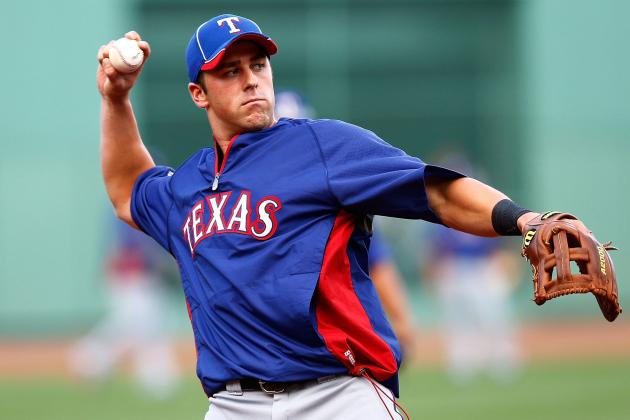 Jared Wickerham/Getty Images

Mike Olt provides an interesting dilemma for the Texas Rangers.
They already have their star third baseman in Adrian Beltre. They also have a few players who can rotate in around the 1B/DH role.
Olt can either be the future as constituted on the Rangers, or he can provide the team with, well, more weapons down the line.
Trading Olt could give the Rangers the flexibility to obtain more young, stud arms, something that team president Nolan Ryan certainly covets.
With Michael Young aging, Mitch Mooreland may find himself expendable leaving room for Olt at first.
One thing is for certain: The team wouldn't trade Ott and Profar; it would have to be one or the other.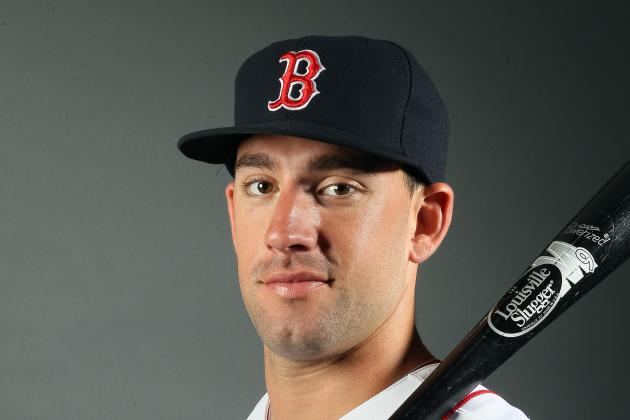 Elsa/Getty Images

The other team with two names on this list is the one who probably needs to have the biggest rebuild this winter.
The Boston Red Sox would be well-advised to package some of their prospects with some of their bad contracts and work on re-imaging the team.
With all of the incessant stories that keep popping up surrounding this ball club, they need help in a big way.
That process would likely involve the notion of moving on from Ryan Kalish as the right fielder of the future.
Kalish is one of the few prospects the Red Sox would be willing to part with on some level that could help to bring any type of return in conjunction with one of their awful contracts.
Theo Epstein, Jed Hoyer and the Chicago Cubs had the right idea getting out of Dodge.