5 Things to Watch in the Minnesota Vikings Game Against the San Francisco 49ers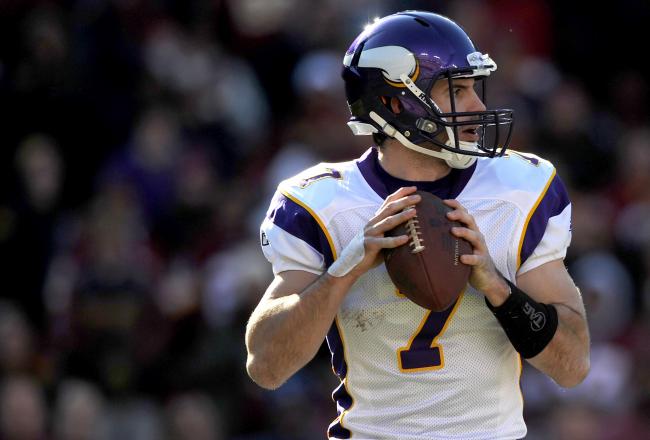 Patrick Smith/Getty Images
A lot of people are underestimating the Vikings. I'm not calling for them to get to the Super Bowl or even the playoffs—but the feeling seems to be that even four or five wins would be a huge gain.

This team is better than that and Friday night they start to prove it.

To be sure, the San Francisco 49ers are about as tough a test as you can get.

Here is what you should keep an eye on during the game.
Ponder Progress
A lot of the year comes down to the second-year quarterback. Christian Ponder finally had an offseason of work, has an offensive line he is confident in and some nice weapons.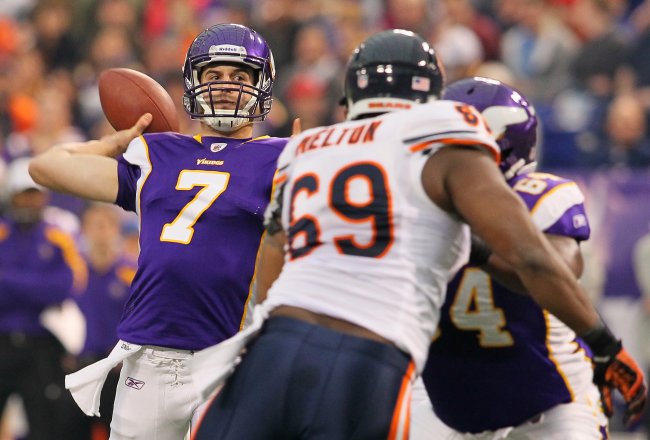 Adam Bettcher/Getty Images
That he might be without two of them (Jerome Simpson and Adrian Peterson) for a while to start the season is besides the point.
He has worked hard and looks to have taken a step forward but tonight is the first night this season we have seen him in anything resembling game action.
Ponder has to start making progress—real, obvious progress—if the Vikings are going to prove people wrong this season.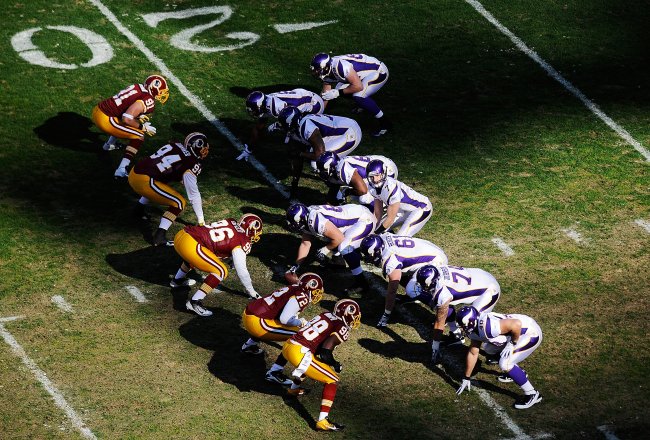 Patrick McDermott/Getty Images
Offensive Line
Matt Kalil was the right pick—I know there was some debate, but ultimately he was the right pick. So far he has proven he can play well (his one on ones against Jared Allen showed that) and it appears Ponder trusts him and is more relaxed in the pocket.
His presence also allowed Charlie Johnson to kick to left guard, a position everyone feels was better suited for him anyway.
The final question on the line is how Brandon Fusco will play at right guard. He's not assured the position, but he's the best option right now with Geoff Schwartz recovering from hernia surgery (via 1500 ESPN).
This is Fusco's chance to capture the job completely. Friday will give us a chance to see how much further the line needs to be improved.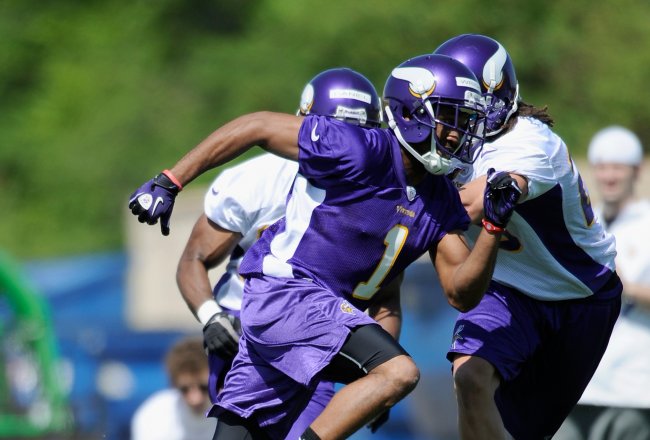 Hannah Foslien/Getty Images
Wide Receivers Not Named Percy
With Greg Childs out for the season, there are a lot of questions and an equal amount of answers about who will be the third receiver and perhaps second while Simpson serves his suspension.
Mike Jenkins has never impressed me and is often hurt. Childs' injury might have actually saved him a roster spot. Devin Aromashodu was a flash in the pan with the Bears a few years back.
There are two names worth tracking. First is Jarius Wright, a speedy vertical threat and former college teammate of Childs. Wright could be a solid slot receiver, with the upside of more. Another player to watch is Stephen Burton, who I have heard good things about from scouts. He was a seventh round pick in 2011, and didn't do much last year.
A few people I know have said to keep an eye on him, so join me in doing so tonight.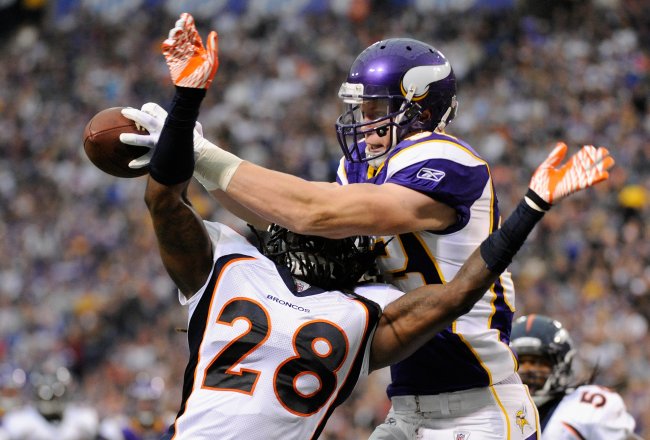 Hannah Foslien/Getty Images
Kyle Rudolph
At this point, it should come as no surprise when I say that Rudolph is poised for a fantastic season. He and Ponder are sync'd up, he's a huge, tall red-zone threat (vital with Childs gone) and with the wide receivers a bit jumbled, he's a sure bet to see some targets.
He has worked hard to decrease the frequency of his drops and so far it all sounds good.
How much they use him tonight remains to be seen, but they are going to want to counter the usually fierce Niners pass rush with some quick throws, and I expect Rudolph to see a lot of work.
How long he'll play is anyone's guess, but however long it is, I am looking forward to seeing how they use him and how he reacts.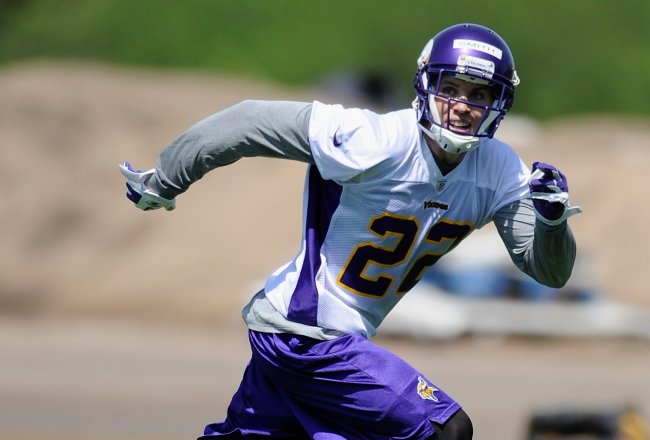 Hannah Foslien/Getty Images
Safety Battle
Jamarca Sanford and Mistral Raymond have not been given anything, nor has rookie Harrison Smith. One imagines Smith will crack that starting spot this year but it's going to take until the end of the preseason to sort this out.
I don't think Raymond or Sanford are terribly special as safeties. They aren't horrible, but they aren't great. Smith has the chance to be great (though not elite perhaps), though it might take some time to get there.
All three will get ample time to prove themselves against the 49ers. Hopefully we'll see who has an early leg up by the end of the evening tonight.
Who are you watching tonight? Let me know down in the comments.
Check out the B/R NFC North Facebook page—like us and keep up with everything NFC North on Bleacher Report! Follow me on Twitter at @andrew_garda.
This article is
What is the duplicate article?
Why is this article offensive?
Where is this article plagiarized from?
Why is this article poorly edited?