MLB Trade Rumors: Ranking the 10 Best Arms That Could Hit the Waiver Market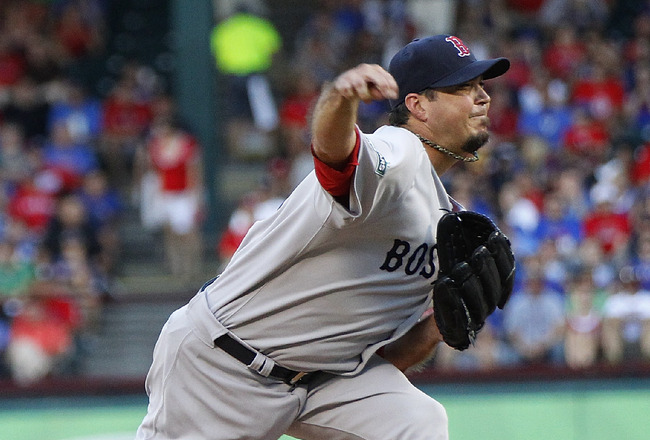 Rick Yeatts/Getty Images
After the months of speculation leading up to July's trade deadline finally came to a head, it seemed like we could all finally breathe a bit and watch the second half of the MLB season play itself out.
That notion is quickly put to rest when the waiver wire acts up in August. We've already seen players like Joe Blanton and Cliff Lee make news, and while a deal for Lee was never reached, that doesn't mean that others won't be made.
Here are some pitchers who could find themselves in the headlines if they pique a team's interest in the coming weeks.
Randy Wolf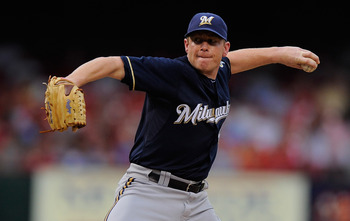 Jeff Curry/Getty Images
Randy Wolf has never really been the staple of consistency for the Brewers, and 2012 is no exception, as he's off to a 3-8 start and has been displaying a subpar strikeout-to-walk ratio.
Still, he's a veteran presence who, if put in the right situation, could make a positive impact on a rotation or bullpen looking for an additional arm.
Kevin Millwood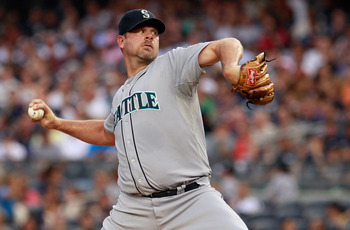 Mike Stobe/Getty Images
On his seventh career ballclub, Kevin Millwood is definitely a journeyman-type pitcher as he makes appearances for the Seattle Mariners in 2012.
He had a decent enough season in Colorado in 2011, but he has seen his walk rate nearly triple since then and has won only four of his 21 starts this season.
Carlos Zambrano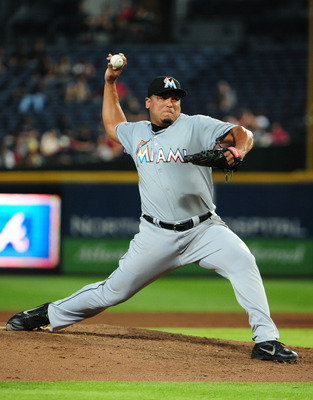 Scott Cunningham/Getty Images
Carlos Zambrano got off to a decent start this season, but as the Miami Marlins continue to decline, he has done the same as he now finds himself out of a starting job.
He's making $18 million this season, which could turn some teams off, but he still has enough talent to impact games if he can keep his head on straight.
Shaun Marcum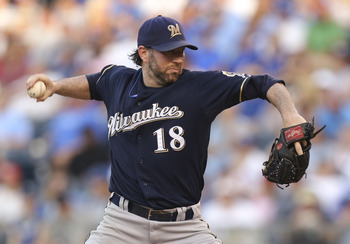 Ed Zurga/Getty Images
With Zack Greinke already out of town, the Milwaukee Brewers certainly have the look of a franchise awaiting a busy offseason of rebuilding.
The team has already stated (via MLB.com beat writer Adam McCalvy) that it's willing to let Shaun Marcum test the open market, so it might make sense to see if there's any interest in him in August in case there could be a worthwhile return.
Carlos Marmol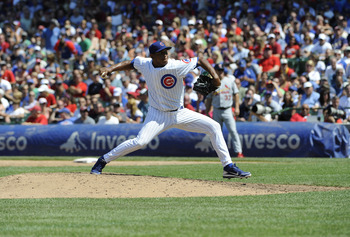 David Banks/Getty Images
Control is a premium for relief pitchers hoping to make a positive impact for their team, so it's no surprise that Carlos Marmol has been a disappointment on the mound in 2012.
Walking nearly nine batters per nine innings, he has a WHIP approaching 2.00 and and ERA of 4.72.
With the Cubs looking to rebuild in any way they can, it wouldn't be surprising to see Marmol head out of Wrigley sooner rather than later.
Heath Bell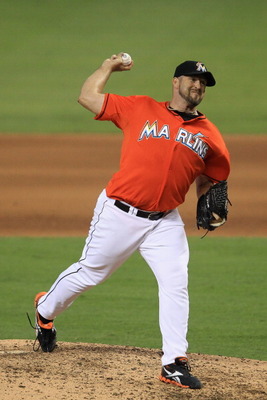 Chris Trotman/Getty Images
Heath Bell was supposed to help the Miami Marlins contend in their new stadium, though it's easy to see he didn't live up to expectations.
Bell has saved only 19 games this season for the Marlins, and with the highest walk numbers of his career, the Marlins may look to see if they can convince a contending team to take on his salary as they look to rebuild.
Aaron Cook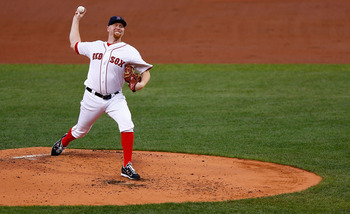 Jared Wickerham/Getty Images
After spending the first decade of his career with the Colorado Rockies, Aaron Cook made his way to the Boston Red Sox in 2012, and while the team hasn't lived up to expectations as a whole, Cook is making a push to do his part.
Due to his incredibly low walk rate, Cook has a relatively low WHIP and with a solid outing under his belt this week, his value could be increasing.
Francisco Rodriguez
Paul Nordmann/Getty Images
After spending all of 2009 and 2010 in the Big Apple before being traded to Milwaukee, Francisco Rodriguez might have had a return trip to the Mets in his future, according to Ken Davidoff of the New York Post.

The move never panned out, and while K-Rod wasn't moved in July, the possibility of him moving in August remains, assuming a proper compensation can be reached if a claim is made.
Brandon McCarthy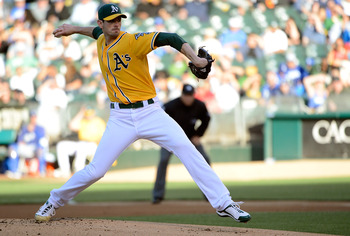 Thearon W. Henderson/Getty Images
In his breakout season in 2011, Brandon McCarthy posted his first sub-4.00 ERA and won a career-high nine games in 25 starts.
He got off to a strong 6-3 start this season with a spectacular 2.54 ERA in 78 innings of action, and while he's been on the shelf for quite some time, he could be a valuable pickup if he gets healthy.
Josh Beckett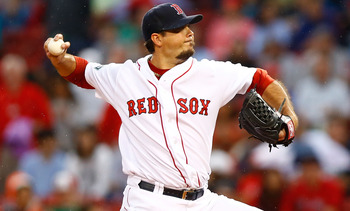 Jared Wickerham/Getty Images
Josh Beckett may not be the most likely candidate to be moved this August, but he could very well be the most talented.
His track record has shown plenty of shaky moments, but when he's on, he's shown that he has the stuff to be a top arm in any rotation.
Beckett's back may be acting up again, as he was scratched from his last start, but if he can get his health under control, he could be a viable option for a contender.
Keep Reading