Underrated NFL Talent Ready for Huge 2012 Seasons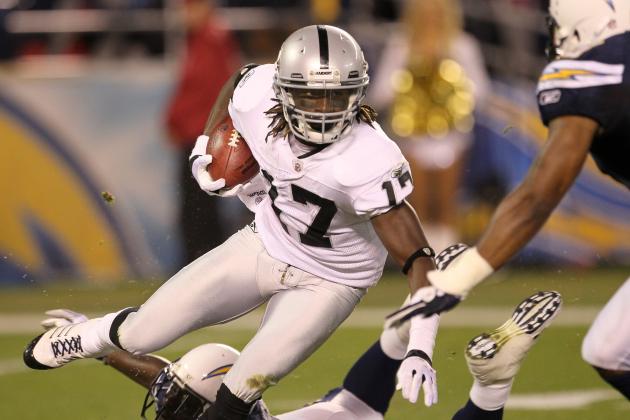 Stephen Dunn/Getty Images

Every year in the NFL, without fail, a number of guys breakout with seasons no one saw coming.
Guys like Arian Foster and Victor Cruz fit the mold. Two players who couldn't even get drafted before, now each is a household name and a sure-fire top pick in everyone's fantasy football drafts.
As we inch closer to 2012, it's time to start finding those players for this year.
The five guys listed aren't as unknown as Foster and Cruz were, but each has the potential to breakout next season.
Begin Slideshow

»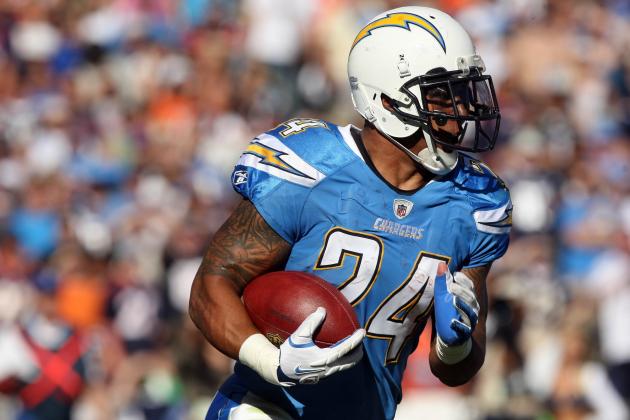 Donald Miralle/Getty Images

If there's any running back ready to take the leap from good to elite, it may be Mathews. In fact, injuries may be the only factor that can keep him from making that jump.
In two years, Mathews has rushed for close to 1,800 yards and had receptions totaling 600 yards exactly. He played in 26 games (starting 23), but injuries have played a factor in each of his first two seasons.
If he's healthy for 2012, there's no reason to think Mathews can't top 2,000 yards of total offense.
Mathews averaged a rock-solid 4.9 yards per carry in 2011, and his production in the passing game went from just 145 yards his rookie season to 50 catches and 455 yards last year. His progression is still pointing up.
The departure of touchdown-vulture Mike Tolbert should also give Mathews a big boost in touchdown numbers, as he's scored just 13 times in two years. He could score 13 easily this season with Tolbert now in Carolina.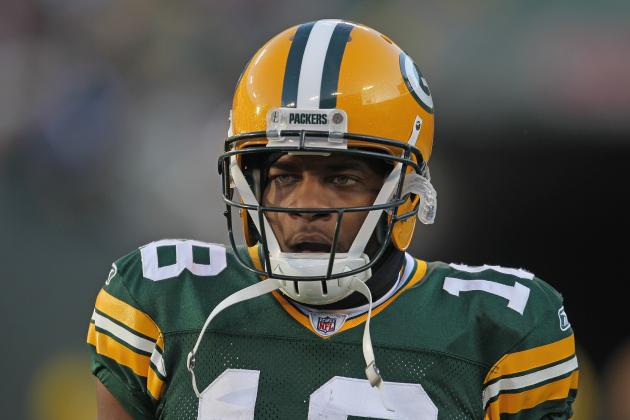 Jonathan Daniel/Getty Images

There's certainly reasons not to like Cobb for 2012, including the re-signing of Donald Driver, the Packers' log jam at receiver and the fact that he's unlikely to be anything more than the third best receiver in Green Bay.
But the reasons for hitching your wagon to this guy are there, too.
For starters, the Packers—possibly the league's most dynamic passing offense led by the game's best quarterback in Aaron Rodgers—are going to struggle to keep such a game-breaking slot receiver like Cobb on the sidelines. It happened at times last season while he was grasping the offense—remember, his first receiving touchdown came on a route he ran wrong—but that shouldn't be the case in 2012.
By the end of this season, I'd be shocked if Cobb isn't third amongst Packers receivers (behind Greg Jennings and Jordy Nelson) in total snaps. And if he's seeing that many opportunities in this offense, with this kind of talent, numbers are certain to follow.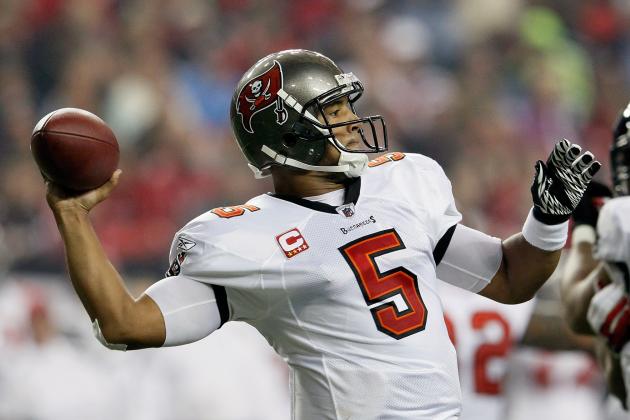 Kevin C. Cox/Getty Images

There is no doubting from this side the regression of Freeman last season. It happened. He had more turnovers than touchdowns and the Bucs took a slide back into mediocrity.
But there's reason to believe Freeman will bounce back in 2012.
For starters, Freeman should have the receiving targets he lacked for much of last season. While Mike Williams appeared to be the next big thing in 2010, he came crashing down hard for most of '11. Instead of counting on Williams to recover, however, the Bucs went out and got Vincent Jackson, the best receiver on the free-agent market this offseason.
Add in the addition of running back Doug Martin, the Bucs' second first-rounder who has Ray Rice written all over him, and the task at hand for next season doesn't look as bleak for Freeman as it was for long stretches last season.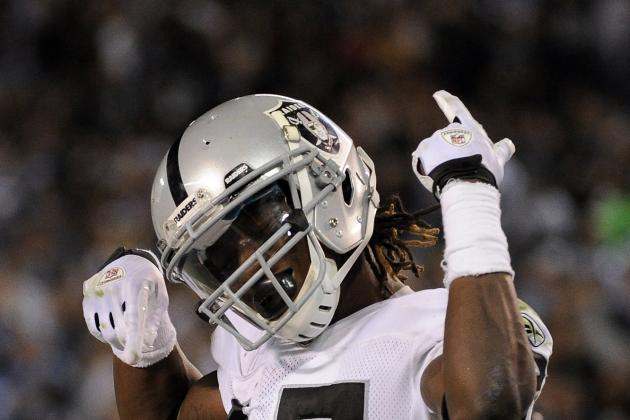 Harry How/Getty Images

I'm not certain any receiver has the potential to explode in 2012 quite like Moore does.
His skill set is explosive—I'm talking Mike Wallace explosive—and he turned his 33 catches into 618 yards (18.7 yards/catch) and five touchdowns his rookie season. Now its on Moore to take the next step in his second year.
One worry about Moore's 2012 season stems from the quarterback position, as Carson Palmer no longer inspires a lot of confidence on a week-to-week basis. But if Palmer figures things out in Year 2 with the Raiders, bank on Moore being the biggest beneficiary.
Best case scenario: Moore becomes the next Wallace, catches 50-60 passes for 1,100-1,200 yards and double-digit touchdowns. It's not out of the realm of possibility.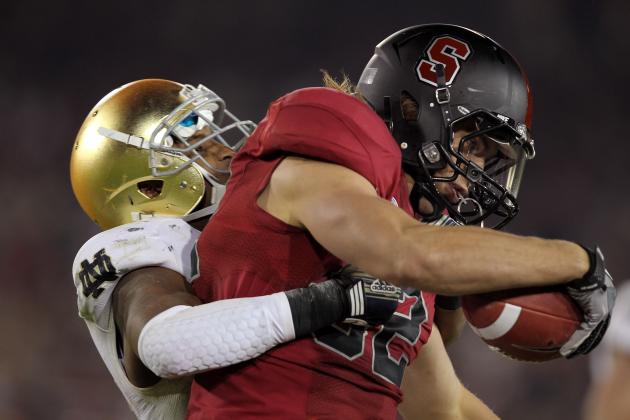 Ezra Shaw/Getty Images

As a rookie in 2012, Fleener may not fit the term "underrated." But this isn't a guy you're hearing much about as we get closer to the start of the season, and I think that's a mistake.
Just look at the situation he's being dropped into.
Fleener gets to start his NFL career with Andrew Luck, his college quarterback who connected with him on 18 career touchdowns (including 17 the last two seasons).
He's also being thrown into an offense that is going to be centered, in part, around the tight end position. In fact, the Colts may line up in two-tight end sets more than any team in football next season. There will be production possibilities galore for Fleener in 2012.
In his final year at Stanford, Fleener caught just 34 passes for 667 yards and 10 scores. He may not beat his touchdown total as a rookie, but the rest of the numbers are well within reach in 2012.