Fantasy Football 2012: Ranking the 5 Best Options at No. 1 Overall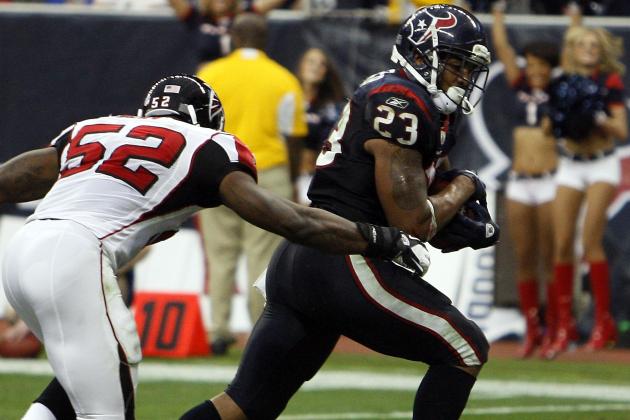 Bob Levey/Getty Images

Say you have the No. 1 pick in your fantasy football league; who are you going to choose?
As we enter the 2012 season, there is no clear-cut choice, and if you have the No. 1 overall pick there are few options for you to consider.
The pick does come with a lot of pressure, as you have to nail it ,as you'll likely have to wait 18 picks, or probably more, to nab your next player. Hence, a lot of strategy and preparation goes into deciding who you want to lead your team to fantasy greatness.
As the old Spiderman saying goes: "With great power comes great responsibility." That in essence is what it's like to hold the No. 1 pick.
With that said, there are basically five players worthy of being drafted No. 1 overall. In this slideshow, I will give the case for and the case against the five worthiest candidates.
Begin Slideshow

»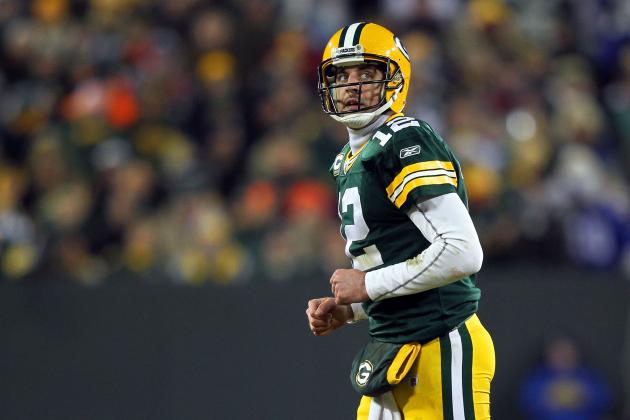 Jamie Squire/Getty Images

The case for
Rodgers is entering his prime with an offense that is one of the most prolific, if not the best, in the game. Rodgers is durable, dependable and a sure thing for well over 4,000 yards passing and close to 40 total touchdowns.
The case against
With Drew Brees, Tom Brady, Cam Newton and Matt Stafford also on the board, it might be a good idea to pass on a quarterback with the No. 1 pick. Even if the aforementioned quarterbacks don't fall into your lap with your second pick, there are great value quarterbacks (i.e. Eli Manning, Matt Ryan) who will be available in the middle portions of the draft.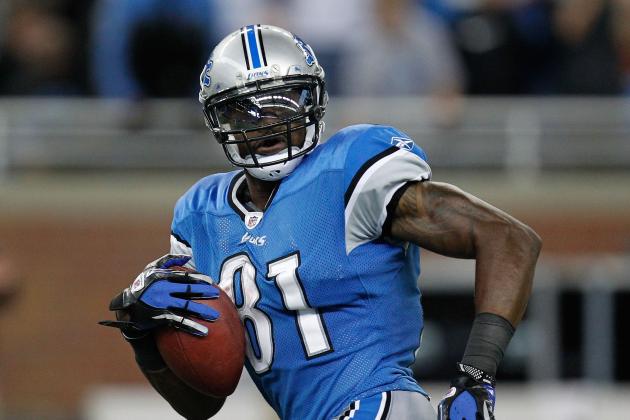 Gregory Shamus/Getty Images

The case for
By drafting Johnson, you would be getting the game's most dominant and electrifying wide receiver, hands down. Also entering his prime, Johnson is as steady as they come, and with Matt Stafford is only going to get better; you can bank on Johnson hauling in close to 100 receptions, amassing over 1,400 yards receiving and, of course, scoring double-digit touchdowns.
The case against
The Madden curse. Nah, that's silly. Seriously though, as good as Johnson is, drafting a wide receiver first overall is not a good idea, especially with many receivers providing great value in Rounds 2 and 3.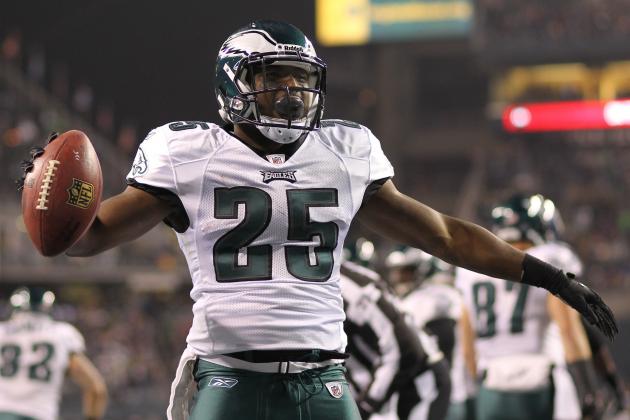 Otto Greule Jr/Getty Images

The case for
McCoy is as consistent and reliable as they come at running back. McCoy doesn't miss games, and he is entering his prime with a team that should have one of the most potent offenses in the league. At age 24, McCoy's best years are clearly in front of him.
The case against
Not a lot. If the Eagles' so-so line falters and/or Mike Vick gets hurt, opposing teams could plan to stack the box against McCoy. Plus, there is a little more upside in drafting Ray Rice and Arian Foster.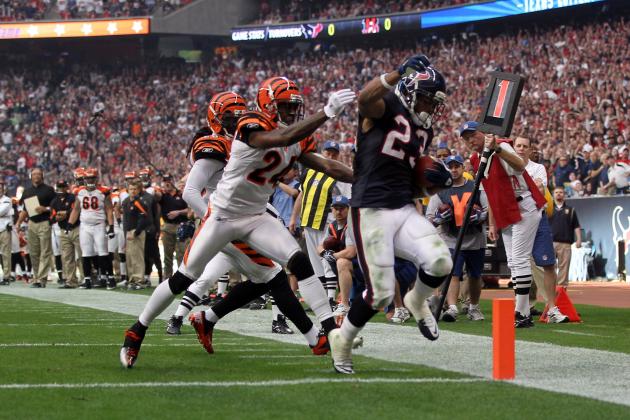 Jamie Squire/Getty Images

The case for
For the last two years, Foster has proved that he is perhaps the most dynamic, multidimensional back in the league. With the Texans boasting a solid, well-oiled offense, Foster will still be the lynchpin in Houston. Foster should be primed for another stellar season.
The case against
I may be splitting hairs here, but Foster did have some injury setbacks last year and that's at least a little worrisome. Plus, the Texans still have another talented running back on the roster in Ben Tate, who should also receive some meaningful carries.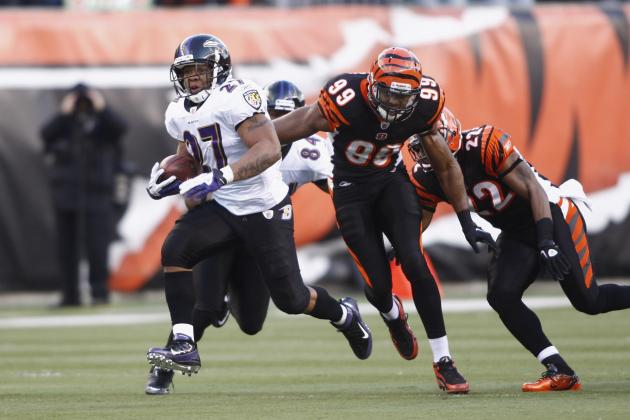 John Grieshop/Getty Images

The case for
Rice is the Ravens' offense. He is arguably the NFL's best dual-threat running back, as he can run the ball just as well as he can catch it out of the backfield. He'll amass a great deal of multi-purpose yards while giving you reliability and consistency.
The case against
As is the case with many (i.e. Chris Johnson last year), when a stud gets his money, sometimes he can become unmotivated and unreliable. I just don't see that being a problem with Rice, though, as he is viewed as one of the game's most unselfish and down-to-earth players.

Follow me on Twitter @Stacdemon