AL MVP Rankings: Josh Hamilton Exits Top 5 as Miguel Cabrera Continues Surge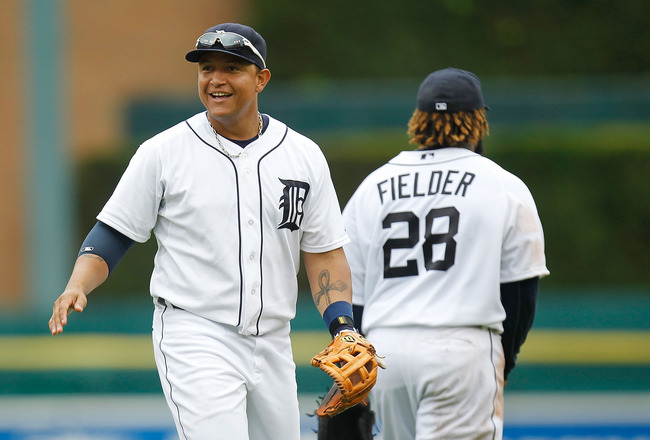 Gregory Shamus/Getty Images
For the first time all season, Texas Rangers slugger Josh Hamilton will not be featured in my list of the top five contenders for the American League MVP this week.
Oh, don't look so surprised. Sure, Hamilton was as hot as blazes earlier in the season, but he's been irrelevant since the middle of May.
That's two whole months. Hamilton has spent a bigger chunk of the season being mediocre than he has being brilliant. It was just a matter of time before he was no longer a top-five MVP candidate. He was trending in the wrong direction.
Trending in the right direction, meanwhile, is Detroit Tigers slugger Miguel Cabrera. He's hitting the ball pretty hard these days, and he's largely responsible for the fact that the Detroit Tigers are back atop the AL Central.
Cabrera debuted at No. 3 in my weekly AL MVP rankings last week. Scroll ahead to see where he ranks this week.
Note: All stats come from Baseball-Reference.com unless otherwise noted.
Keep Reading