Analyzing Dolphins' QB Ryan Tannehill from a Fantasy Football Perspective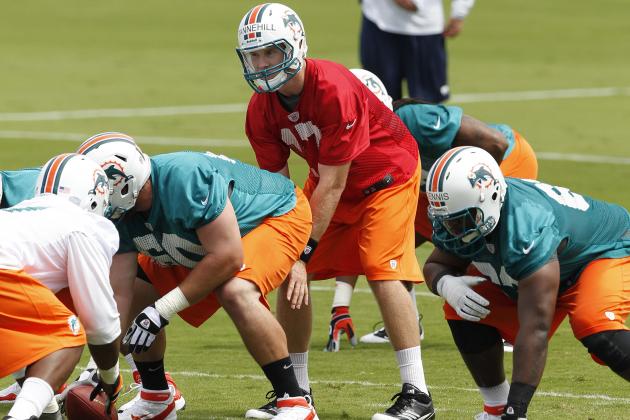 Joel Auerbach/Getty Images

Ryan Tannehill could potentially be a very good fantasy football option this year for fantasy owners. But first, Tannehill will have to earn the starting job over solid veterans Matt Moore and David Garrard. While it's unlikely he'll be the Week 1 starter, he could definitely take the reins and lead this team relatively early in the season.
Tannehill is a very intriguing fantasy player because he's a threat to rack up points in a variety of ways, even by pulling in some receptions.
So, here's an analysis of Dolphins QB Ryan Tannehill, but this time from a fantasy football perspective.
Begin Slideshow

»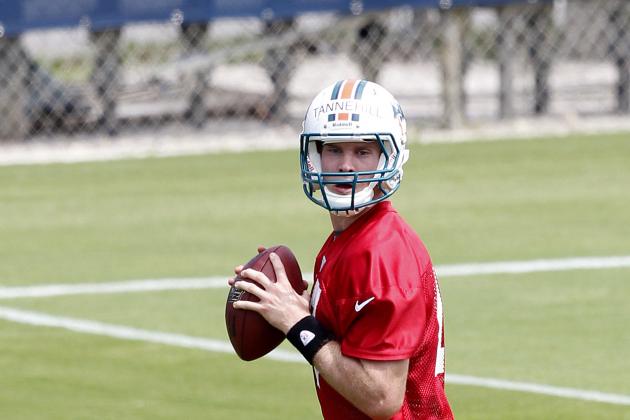 Joel Auerbach/Getty Images

The big positive on Ryan Tannehill is that he can really throw the ball well. He's not wildly accurate, but he can get the job done. Last year, his first ever full-time season at starting QB, he was able to rack up over 3,700 yards and 29 TDs. Tannehill has that gunslinger mentality, which is both good and bad fantasy wise.
The positive side of this is that he's capable of having games where he could throw for 350 yards and four touchdowns and absolutely kill it on the stat sheet. The downside is there could be some games with tons of picks, which will be discussed in further detail later.
If he's able to get on the field in 2012 though, expect Tannehill to have some games where he reaches the highest of highs, but also some games where he reaches the lowest of lows.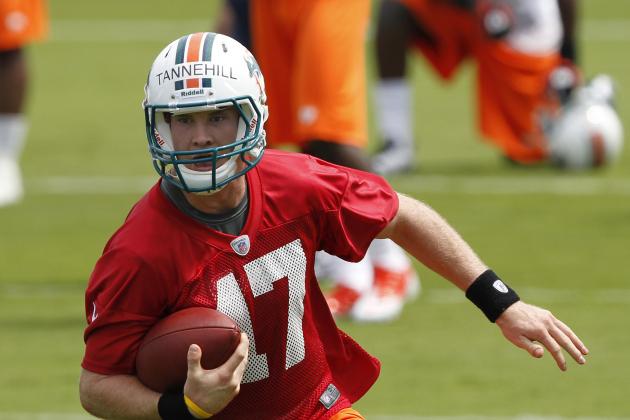 Joel Auerbach/Getty Images

When analyzing a player's potential fantasy value, you always have to examine the negatives just as much as the positives. With Tannehill, you do have a player with the ability to be an excellent pro. But Tannehill's really only played one full season as a quarterback in college, and is still learning. At the moment, he's a few years away from realizing his full potential.
Last year he had 15 interceptions which gave him a less than 2:1 touchdown-to-interception ratio. Comparing him to the two quarterbacks drafted ahead of him—RG III's ratio is 6:1 and Luck's is almost 4:1—he clearly shows some deficiencies in the passing game from an efficiency standpoint. When you lack enough experience at the college level, and prone to picks, that will only be compounded upon going into the NFL.
It's very, very difficult to learn on the job in the NFL. Tannehill's going to have to do just that. And if he somehow gets the starting job, you can virtually guarantee that he'll make a ton of turnovers, which will really hurt his fantasy value.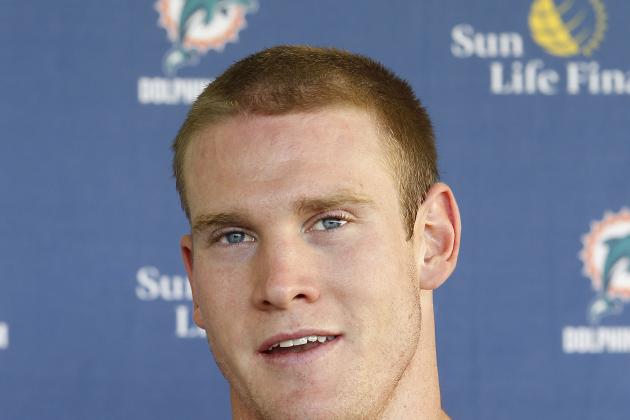 Joel Auerbach/Getty Images

One very interesting aspect of Tannehill's game that fantasy owners could potentially capitalize on is that he's a very versatile player. He's undoubtedly a skilled QB, but he can also catch the ball very well. Tannehill played wide receiver for his first two years at Texas A&M. During his freshman and sophomore seasons, Tannehill racked up 101 receptions for 1,453 yards and 9 TDs.
This gives credence to the argument that Tannehill could be a valuable fantasy asset even if he isn't the starting QB. It remains to be seen how much he'll be used, but perhaps he'll be like Brad Smith in his heyday with the Jets, taking snaps out of the wildcat and getting some solid stats on the ground, through the air, and getting some catches as well.
We'll have to wait to see how he's utilized by Miami, but if he gets enough snaps, he could have some good games and maybe be an under-the-radar free-agent pickup.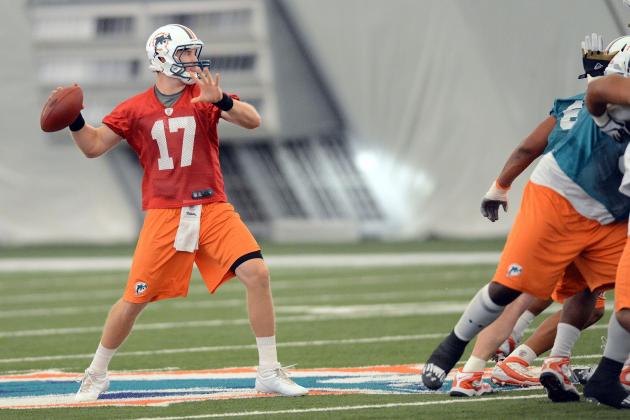 Steve Mitchell-US PRESSWIRE

While Tannehill is without a doubt very dynamic and could get you points through the air, on the ground, and even via receptions, he's still too raw to be draft-able at this stage. Tannehill is unlikely to be the starter, so it's not worth taking the risk when you could get perhaps a sleeper at WR or RB in the later rounds.
Tannehill could very well be a terrific fantasy player in the future, and could maybe even perform well this season, but look elsewhere for now. At best, Tannehill could maybe be worthy of a free-agent pickup in a deep league if he gets a shot to start by way of injury or other means, or if Miami uses him enough out of the wildcat.
He's a good player, and if given the chance could of really well, but at the moment, steer clear of Ryan Tannehill, and look for a better option for your QB2.
All stats per Sports-Reference
Follow me on Twitter: @rlongo924