Fantasy Baseball: Top 7 Disabled-List Hitters to Acquire for the Stretch Run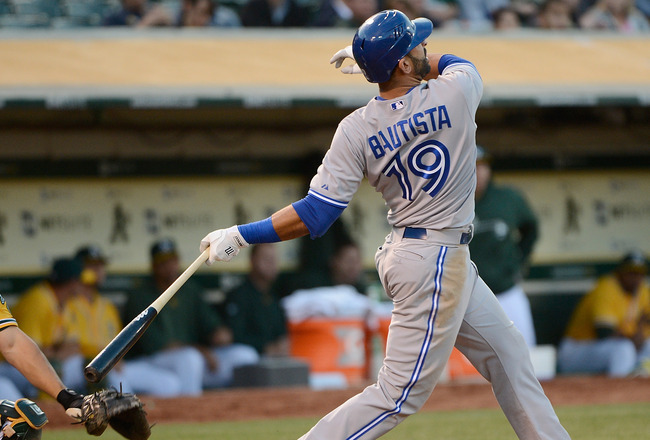 For the months of August/September in 2010 and '11, Blue Jays slugger Jose Bautista averaged one home run for every 10.77 at-bats.
Thearon W. Henderson/Getty Images
The following countdown details the seven best hitters from the disabled list (15 days/30 days/60 days) to target for the stretch run, via trade or free-agent acquisitions.

This countdown doesn't necessarily run in concert with a player's preseason ranking or overall standing at the time of his injury.

It's merely an educated guess as to which DL-based stars will yield the most productivity from this point forward.

Productive hitters like Brett Gardner (likely done for the year) and Milwaukee's Mat Gamel (torn ACL) were not considered for this listing.

Enjoy the show!
7. 3B Evan Longoria, Tampa Bay Rays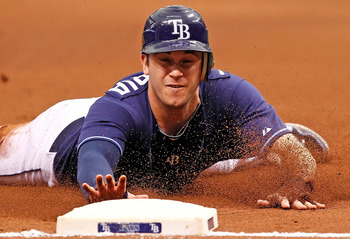 J. Meric/Getty Images
2012 Stats: 4 HR, 19 RBI, 15 R, 2 SB, .329 BA

Skinny: With a target-date return of Aug. 10, it's hard to assign a worthy ranking for Longoria in this countdown.

That's the power and ambivalence that comes with a .329 start to the season.

Make no mistake, though: Assuming he returns to the Rays at the prescribed date above, Longoria (torn hamstring) should be no worse than the No. 6 third baseman from that point forward...with projections of nine homers, 22 RBI and a .317 batting average from mid-August to late September.

Bottom line: If you foresee a reasonable trade window for Longoria in the next two weeks, explore it with good intentions.
6. OF Jayson Werth, Washington Nationals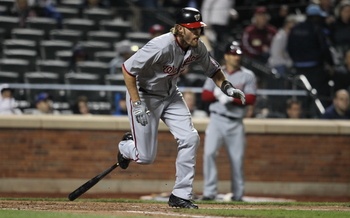 Nick Laham/Getty Images
2012 Stats: 3 HR, 12 RBI, 10 R, 3 SB, .276 BA

Skinny: Jayson Werth is the better bet ahead of Longoria to return before Aug. 10, simply because he's already primed for a rehab assignment in the minors this weekend.

But if we were basing decisions solely on "rehab readiness," outfielder Brett Gardner would have been back with the Yankees weeks ago—instead of possibly missing the remainder of the season after multiple injury setbacks.

In Werth's case, he's an intriguing prospect for seven, eight or nine homers from this point forward. He might even be a sneaky-good candidate for double-digit steals in the final two months.

Just don't expect him to fill Stephen Strasburg's spot in the Nationals rotation after the ace reaches his shutdown limit of innings pitched.
5. C Jonathan Lucroy, Milwaukee Brewers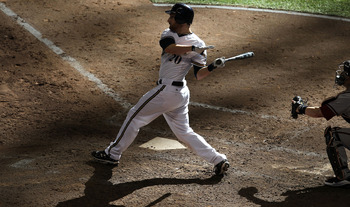 Jonathan Daniel/Getty Images
2012 Stats: 5 HR, 30 RBI, 17 R, 2 SB, .345 BA

Skinny: It's a shame that Jonathan Lucroy's season got curtailed by a hand injury two months ago.

He was the only Brewers hitter to rival Ryan Braun's production in on-base percentage, slugging and OPS (although we know who would have won in the end).

Lucroy was also one of the few Milwaukee hitters to bat above .300, despite having a less than flattering walk-to-strikeout ratio (7/22).

But that's all in the past. Fantasy owners in dire need of a catcher won't have to wait much longer to corral a pure-hitting backstop and possible difference-maker during the pennant chase.

Lucroy went 2-for-3 in his first rehab start the other night.
4. OF Giancarlo Stanton, Miami Marlins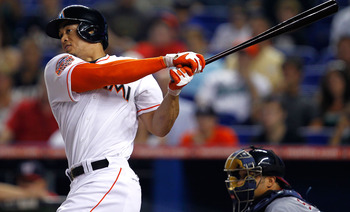 Sarah Glenn/Getty Images
2012 Stats: 19 HR, 50 RBI, 46 R, 5 SB, .284 BA

Skinny: I recently traded for—and nixed a deal parting with—Stanton as a centerpiece. In both cases, it was the right thing to do.

Knee surgery be damned.

Remember Stanton's scalding-hot production for the month of May? In that 31-day period, he rolled for 12 homers, 30 RBI, 23 runs, three steals and a .343 batting average on a sketchy knee, while also leading the Marlins to their best-ever month (21-8).

Just think of the damage Stanton can do with a freshly scoped knee upon returning to the lineup sometime around Aug. 4.

Bottom line: 13 homers and 28 RBI is eminently doable for one of the National League's preeminent 23-and-under talents.
3. DH David Ortiz, Boston Red Sox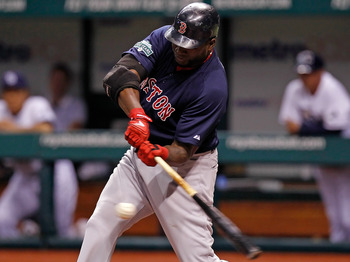 J. Meric/Getty Images
2012 Stats: 23 HR, 58 RBI, 65 R, .316 BA

Skinny: Sore Achilles and speed deficiencies aside, there are few aspects of David Ortiz's fantasy contribution to lament this season.

From a yearly and 30-day standpoint (six homers, 13 RBI, 19 runs, .320 BA), Ortiz is the unquestioned king of designated hitters.

When healthy, he's also one of the most systematic talents on a weekly basis, a golden trait in the eyes of head-to-head league owners.
2. 1B Joey Votto, Cincinnati Reds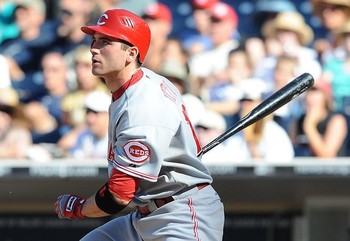 Photo Credit: US PRESSWIRE
2012 Stats: 14 HR, 49 RBI, 52 R, 5 SB, .342 BA

Skinny: Before his knee injury and subsequent arthroscopic surgery, Joey Votto had been a remarkably dominant presence in the Reds lineup.

Among first base-eligible assets (with 120 at-bats), Votto still ranks first in doubles, batting average, on-base percentage (.465), slugging (.604) and OPS (1.069). He also boasts top-three marks in runs and hits.

Throw in an absurd walk-to-strikeout ratio (66/65), and it's proper to believe Votto—upon returning sometime in early August—will be a fantasy superstar from that point forward.
1. 3B/OF Jose Bautista, Toronto Blue Jays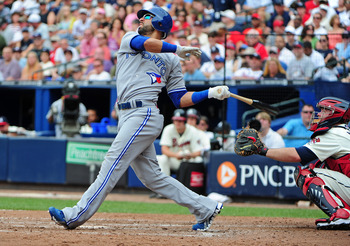 Scott Cunningham/Getty Images
2012 Stats: 27 HR, 65 RBI, 63 R, 5 SB, .244 BA

Skinny: Jose Bautista gets the slight nod over Votto for three reasons:

1. Bautista (wrist) could return to the majors before July 31, perhaps five to 10 days ahead of Votto.

2. From May 1 to July 2, Bautista crushed the opposition for 24 homers and 54 RBI; in that span, he boosted his batting average from .186 to .243.

3. For the months of August and September for 2010 and 2011, Bautista averaged one home run for every 10.77 at-bats; if he's healthy this time around, there's no doubting the replication of that prodigious power pace.
Keep Reading