Chicago White Sox Trade Rumors: 5 Reasons Zack Greinke Will Land in Chicago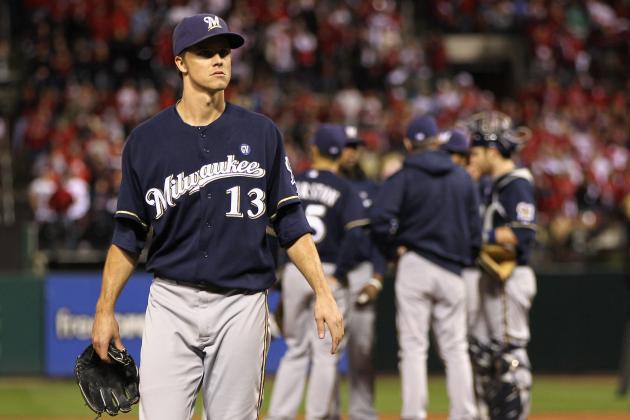 Jamie Squire/Getty Images

With two weeks remaining before the MLB non-waiver trade deadline, the Chicago White Sox have been rumored to be very interested in Milwaukee Brewers pitching ace, Zack Greinke.
The White Sox extended their division lead Tuesday to 3.5 games over the Detroit Tigers, and the White Sox will be looking to shore up their pitching staff following news of another injured starting pitcher.
Starter Gavin Floyd went on the disabled list Tuesday with a sore elbow, prompting the White Sox to announce that rookie Pedro Hernandez will take the mound Wednesday in the series finale at Boston.
With the White Sox still unsure of the date of John Danks' return to the mound, the necessity of trading for a starting pitcher has undoubtedly forced White Sox general manager Kenny Williams to begin working the phones, looking to make a deal for a big arm.
That big arm just might be Greinke. Rumors of Greinke being dealt from Milwaukee have been swirling for days as the Brewers continue to struggle.
As the White Sox look for ways to improve their playoff chances, Williams will likely be shopping the big names on the trading block, such as Greinke, Cole Hamels and Ryan Dempster.
After trading for third baseman Kevin Youkilis, the White Sox are clearly buyers during the run-up to the trade deadline, and adding either a starter or reliever to their pitching staff would greatly improve their playoff hopes.
Greinke is arguably the biggest name in the trading pool, and his arrival to Chicago would give the White Sox a playoff-caliber starting rotation.
Here is a look at 10 reasons why Greinke should be wearing black in Chicago before the end of the trade deadline.
Begin Slideshow

»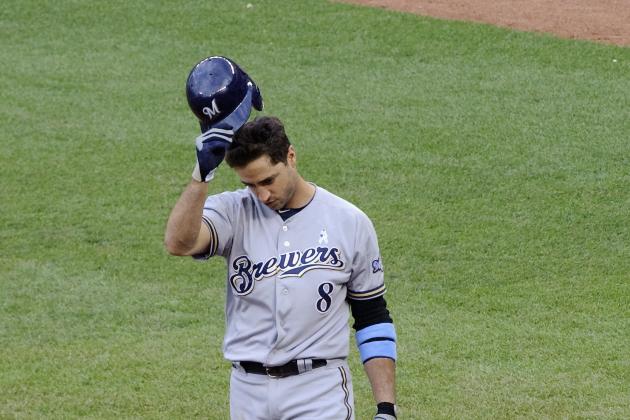 Hannah Foslien/Getty Images

The defending NL Central champion Milwaukee Brewers continue to struggle this season. The Brewers are currently in fourth place, five games under .500.
Zack Greinke's four-year deal is expiring at the end of the season, and the Brewers will decide in the next two weeks if they are playoff contenders or pretenders during this year's trading interval.
While the Brewers continue to get production from reigning NL MVP, Ryan Braun, the loss of Prince Fielder in the offseason and the team's poor pitching has put the Brewers in a tough position, and the likelihood of a return to the playoffs continues to look bleak.
The small-market Brewers would love to have Greinke for a playoff push, but with the team floundering and the chances of them re-signing Greinke a remote possibility, Milwaukee will want to cash Greinke in for some prospects.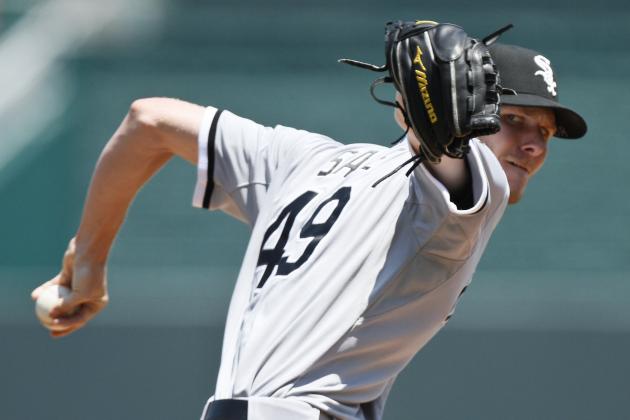 Ed Zurga/Getty Images

White Sox pitching is currently ranked seventh in the American League, and while that's good enough for average, if the team's offense goes into an extended slump, the pitching alone might not be sufficient to win games every night.
The White Sox have clearly been getting it done with offense this season, but the pitching has been excellent as well for most of the year.
Chris Sale has emerged as a legitimate ace, and Jake Peavy has finally found new life in Chicago, earning a trip to the All-Star Game this season.
The pitching staff is a time bomb waiting to detonate at any minute, however. Starters Gavin Floyd and John Danks are currently on the disabled list. Philip Humber just returned from the DL, and was ineffective prior to his injury.
The White Sox's young bullpen has performed better than expected this season with rookies Addison Reed, Nate Jones and Hector Santiago getting the job done for the most part.
They have looked vulnerable at times, including Monday night's disastrous meltdown in Boston when the bullpen yielded four runs over the last two innings.
Zack Greinke would bring experience and his electric stuff to the White Sox. Greinke, a nine-year veteran, has averaged just under 10 strikeouts-per-nine-innings during his two seasons in the National League.
His addition to the White Sox would give the team more depth, and enable Sale and Peavy to get some extra rest down the stretch this season.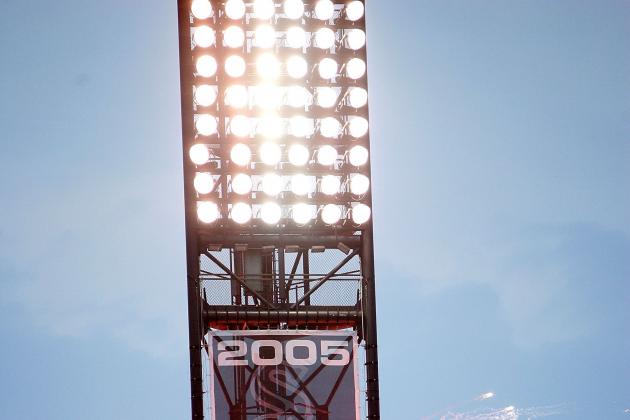 Jonathan Daniel/Getty Images

The White Sox continue to surprise baseball insiders while they still hold down first place well into July.
With some aging veterans and expiring contracts looming, the White Sox aren't exactly a dynasty built for multiple championship runs.
The White Sox organization is still widely regarded to have the worst farm system in baseball.
One of the many telltale signs of their depleted pool of prospects was the team having only one prospect in the preseason 2012 Top Prospects list by MLB.com. Current White Sox closer, Addison Reed, was listed at No. 100, and was already likely to join the team after spring training.
The White Sox have held on to first place for weeks, and continue to hold off the defending division champs, the Detroit Tigers.
With no exciting prospects on the horizon for the team, and a lineup that is bringing it almost every night, GM Kenny Williams has to go for it now, and adding Zack Greinke would be the final piece to the White Sox's surprisingly successful 2012 puzzle.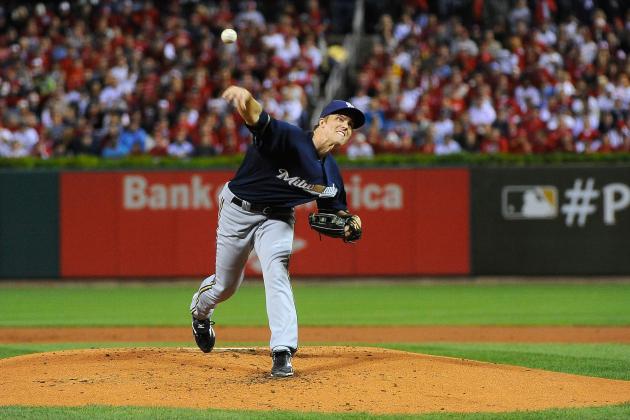 Pool/Getty Images

The White Sox have received some solid contributions from starting pitcher Jose Quintana. With an earned run average of 2.60, Quintana has filled in nicely for John Danks.
Also with the help of Dylan Axelrod, the team was able to make do with a starting rotation that has also missed Philip Humber for an extended period.
Gavin Floyd, who recently landed on the DL, has been his usual inconsistent self this season. Floyd usually follows up a pitching gem with a dud, and his 4.54 ERA won't likely intimidate teams come playoff time.
If Jake Peavy and Chris Sale can find enough rest before a potential playoff berth, and the White Sox acquire Zack Greinke in a trade before the deadline, the White Sox would have one of the league's best pitching trios at the top of their rotation.
The White Sox would be built for a playoff run right now, and would only have to worry about an inexperienced Quintana or inconsistent Floyd making a postseason start merely once or twice in the playoffs.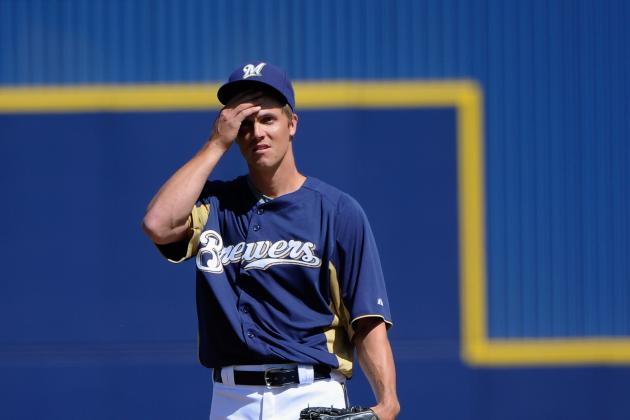 Kevork Djansezian/Getty Images

With a Cy Young Award to his credit, and a career ERA of 3.80, Zack Greinke would qualify as an ace on most MLB teams. Greinke continues to be one of the best pitchers in the game.
Despite playing for a struggling team like the Brewers, Greinke is 9-3 in 2012, with a 3.57 ERA, and a K/9 ratio of 9.1.
One of the most important people to convince Greinke that moving is a sound move, is Greinke himself.
It's been well known that Zack Greinke struggles with social anxiety disorder, which was first reported when Greinke took time off in 2006 when he played for the Kansas City Royals.
Greinke is not comfortable in the spotlight, nor with talking to reporters. The last thing Greinke probably wants to do is leave the small-market Brewers for a large media market such as New York or Chicago.
Greinke may be driven by playing with a contender and all the excitement and accolades that a playoff appearance brings.
Greinke will be a free agent after the World Series, and if he did enjoy a successful postseason with a team such as the White Sox, he would drive up his price when he's negotiating a new contract this winter.
While the Chicago market can be as ruthless as any when it comes to media scrutiny, it is nowhere near as harsh as the New York market. Another reality is that the White Sox don't generate as much interest as their crosstown counterparts, the Chicago Cubs.
The hot stove was dominated by Chicago Cubs news this offseason, and White Sox stories usually focused on their disappointing 2011 season, their unstable farm system and their lack of direction.
Greinke might find that putting on a White Sox jersey doesn't always carry big-market scrutiny, and if he's only a rental for the White Sox, a few successful playoff starts for Greinke will put a few million more dollars in his pocket this offseason.