Fantasy Baseball: 11 Tips for Coming out Ahead in Midseason Blockbuster Trades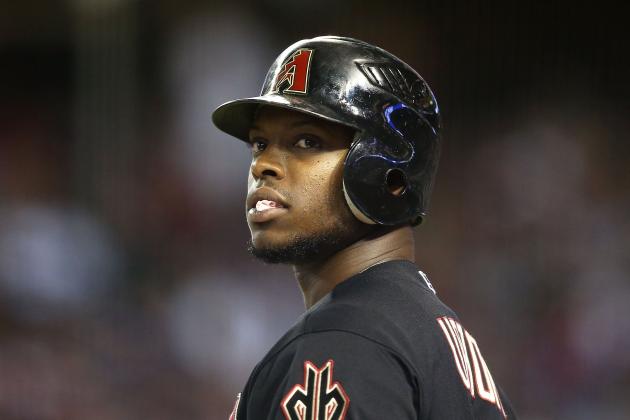 Christian Petersen/Getty Images

Halfway through the fantasy baseball season is definitely early enough for managers to look at their teams and see where improvements can be made.
In keeper leagues, oftentimes teams can pack it in at this point or seek to make some major changes.
Now is a perfect time to explore trades, especially with teams near the bottom.
Here are 11 tips to make sure you own your midseason blockbuster trade.
NOTE: As per usual, this information is based on H2H-type scoring and a 12-team league. This is my expertise.
Begin Slideshow

»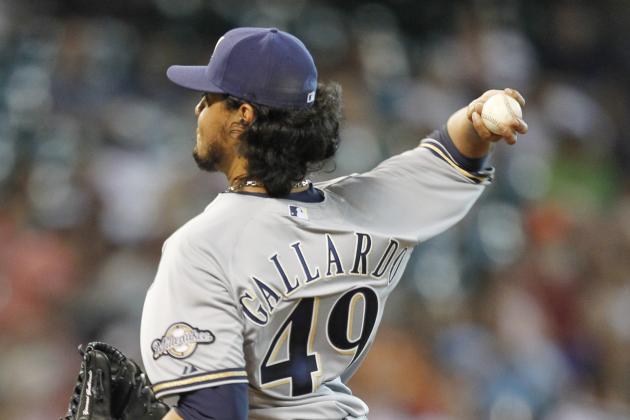 Bob Levey/Getty Images

This one is pretty simple. Do your homework.
There are many players who heat up with the weather and, vice versa, those who don't.
Target the players you want who you know heat up in the second half and pay the price before their stock increases.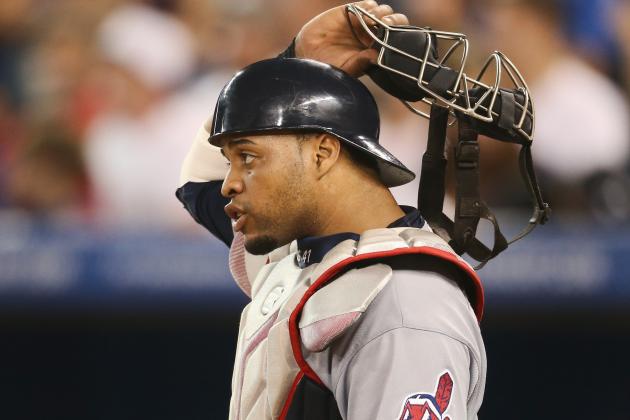 Tom Szczerbowski/Getty Images

This is a simple idea but not one that many follow.
The guy (or girl, that is just for you Amanda) in first place is less likely to want to make a blockbuster to completely overhaul his (or her) first-place squad.
On the flip, those in the bottom are more willing to move big pieces as things aren't working.
This isn't to say avoid those at the top; but remember they are there because things work, or they are quite lucky.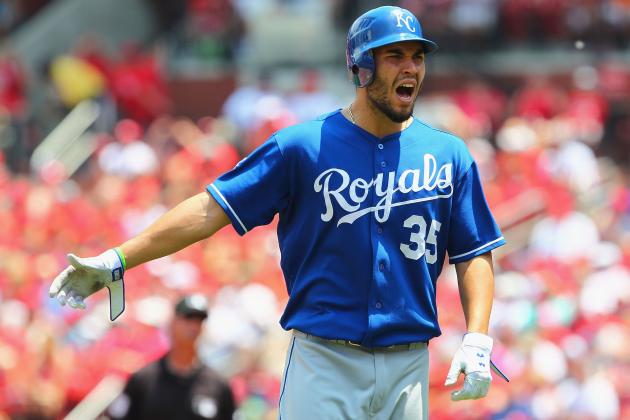 Dilip Vishwanat/Getty Images

This is probably my best piece of advice.
Every team has a player that they expected big things from, but instead, they've disappointed (I'm looking at you Hosmer).
In many situations, if the player can get close to their initial value, then the team would unload him in a second.
As is always the case, do your homework; and try and pry some of these guys away from GMs that are fed up with them.
You will be surprised at how easy it would be to get some of them. Just don't initially lowball.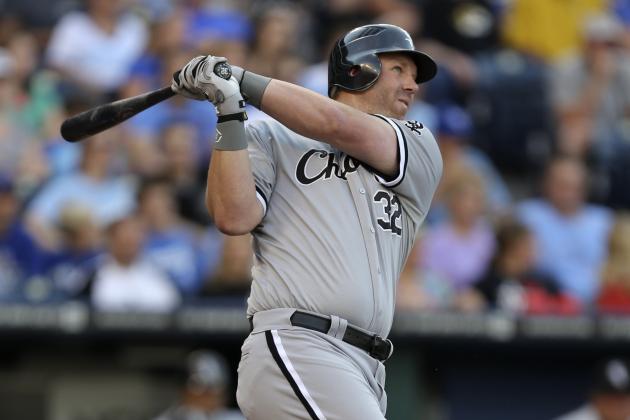 Ed Zurga/Getty Images

In H2H scoring, the statistics you choose to grab are part of your overall strategy.
If your outfield consists of Rajai Davis, Michael Bourn and Shane Victorino, then there is no need to go after someone like Dan Uggla.
Focus on the categories you do well in, and try to maximize them at the expense of others. If you lose home runs 14-10 in one week, it is the same as 14-0; keep that in mind.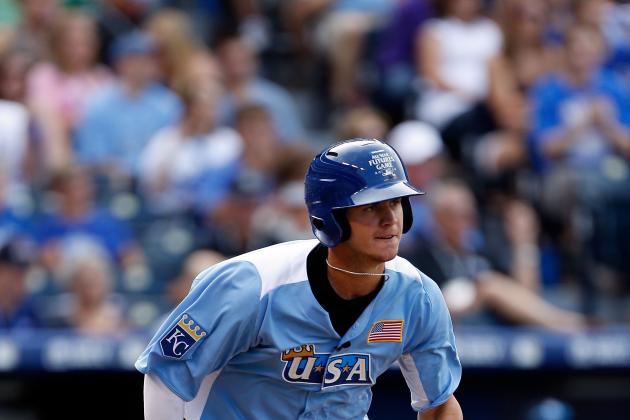 Jamie Squire/Getty Images

Often in negotiations you can point to a new prospect who could potentially usurp the guy you are after.
This is a tricky tactic but could scare your GM into making a deal with you.
It will either net you a wicked trade or get you called a "used car salesman", so tread accordingly.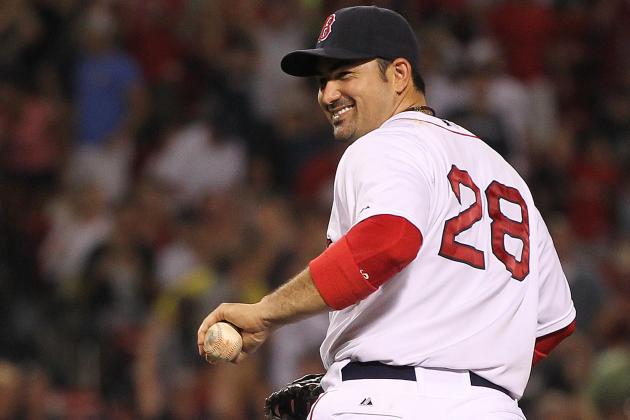 Jim Rogash/Getty Images

Everyone struggles sometimes. Everyone except me.
No—but in all honesty, there are some perennial all stars that have had a poor first half that could blossom in the second half.
So just because someone who usually nets 30 HR 100 RBI is on pace for 19 and 80, doesn't mean he won't have a big second half.
On the flip, I am always wanting to trade young guys who have had their first taste of success (Reddick, Reddick, Reddick).
You should be able to sell him off at decent value, but it would be hard for him to maintain his pace.
Food for thought.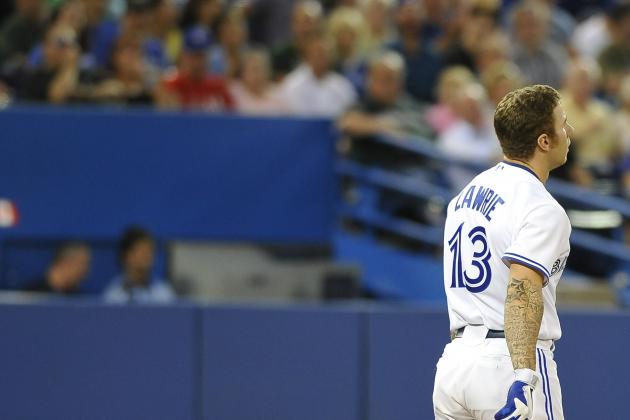 Brad White/Getty Images

Trout is sexy; Jarrod Parker is a stud. Of course they are, but can you expect a player who has never played a full MLB season (grinding schedule, travel etc.) to maintain such a high pace all season?
This usually works for young pitchers and very aggressive players (Brett Lawrie).
For the record I am not saying trade away your young studs; just be aware that statistics show that first year players statistically tend to lag in the most crucial months of fantasy baseball.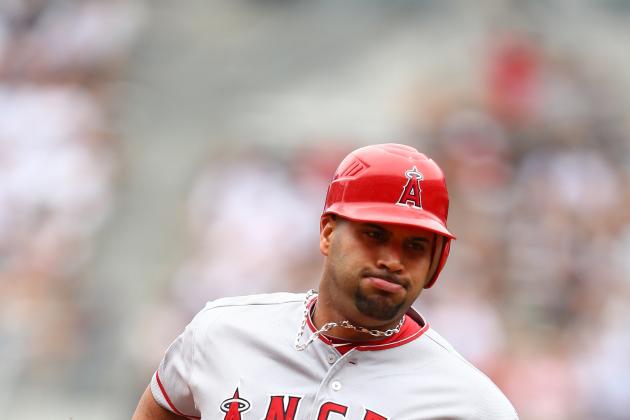 Al Bello/Getty Images

In many situations you can create interest for one of your players based on their historical numbers. If you have a plethora of 1Bs and someone is in need, you can point to how said player has done in July and August.
Statistics can always be your friend.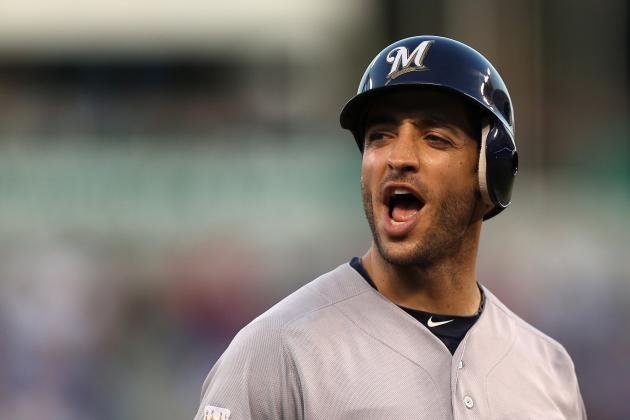 Jonathan Daniel/Getty Images

If someone has Braun, Granderson and Bourn (like I do), then why would you propose a trade for Jason Heyward?
Always be aware of what this proposed trade would do for your opposing GM.
Why would I want Heyward as my fourth OF, when I will now have to use Alcides Escobar as my everyday shortstop?
Be wise and as always, do your homework.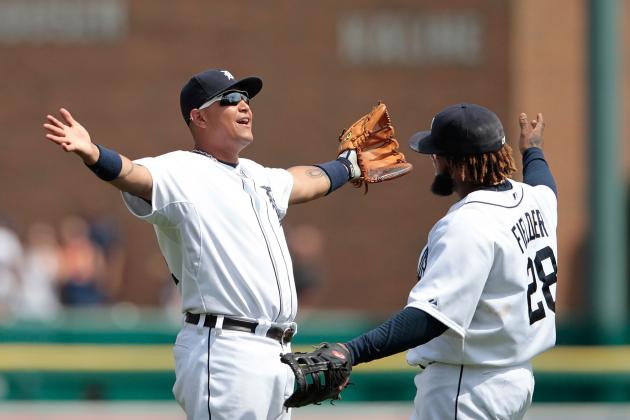 Leon Halip/Getty Images

This is one of the issues many GMs have.
If you are really keen on a certain stud, then don't be afraid to boost your offer with some juice at the end. No, not steroids, Sunny D or purple stuff.
Give him another bench player, low-end starter or a closer. If you get the guy you really want, then you can afford to lose a bit more at the bottom.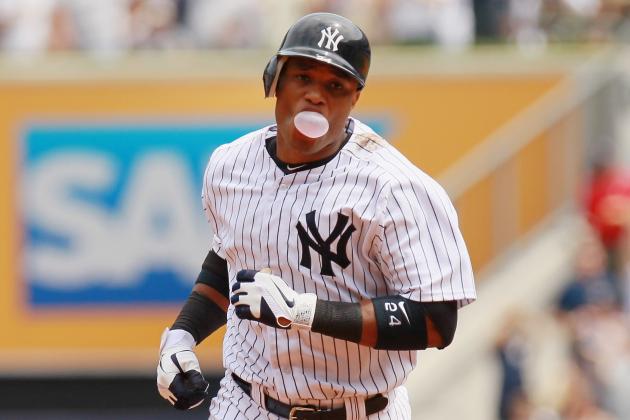 Mike Stobe/Getty Images

No, I am not trading Johan Santana after he got shelled for six runs. Nor am I trading Drew Stubbs since he has been batting around .153 over the last 30 days. Always offer your players when their statistics look the sexiest. (Re: Robinson Cano)
Get at me on twitter @the__ste (Double Underscore) For fantasy advice, updates and anything else that I love. If you have any questions about your team, throw me a tweet; I will promptly give you my two awesome cents.
'Til the next.