NFL Predictions: 4 Players Who Will Have Career Years in 2012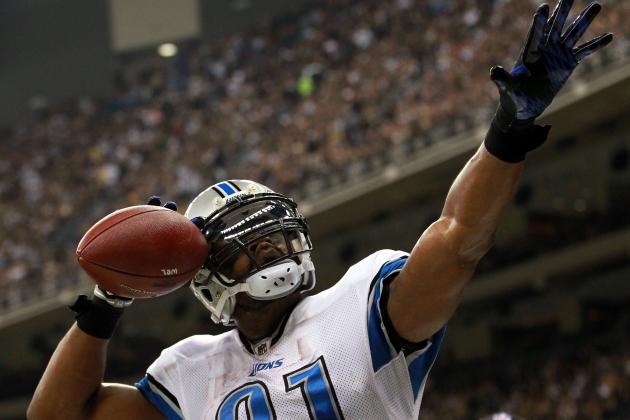 Ronald Martinez/Getty Images

The NFL offseason is always a double-edged sword. Every football fan misses the games on Sunday, but the offseason offers a time for hope and speculation.
Fans get to watch in glee as their favorite NFL teams draft the next great prospect and sign players via free agency. Hoping even if it is unrealistic, this season will be special.
The offseason offers the opportunity for fans and sports writers alike to argue whether the draft picks and free-agent signings are the correct choices for their favorite franchises.
So here are four players poised to have career years in 2012.
Begin Slideshow

»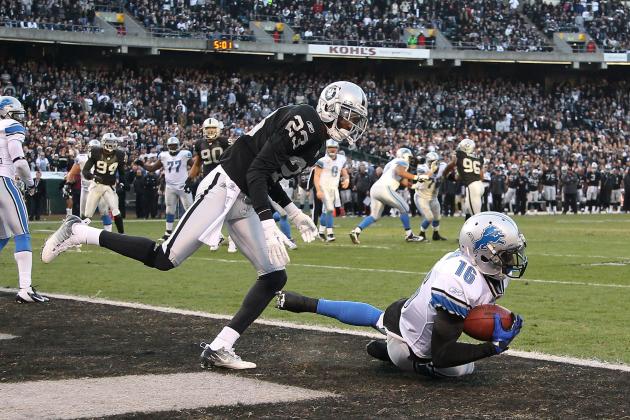 Ezra Shaw/Getty Images

Titus Young has always seemed to be a bit of an enigma. Young is a talented athlete who continues to be undersized and productive.
At 5'11'', 174 pounds, Young had a nice, but inconsistent, rookie season with the Detroit Lions.
Young had 48 receptions for 607 yards and six touchdowns. The 607 receiving yards and six touchdowns ranked Young seventh and fourth, respectively, among the rookie wide receivers in 2011.
Not too shabby for a third wide receiver who was handling the adjustment from Boise State to the NFL.
However, the reason Young is poised for a career season this year is because he was drafted to stretch the field opposite Calvin Johnson. Veteran Nate Burleson also seems to have no issue grooming his replacement as the former No. 2 wide receiver in Detroit has mentored Young through his NFL initiation.
Young's only real on-field road block is refining his route running and separation ability. Having two team-first veterans around him should continue to only help his on-field development.
It seems the stars are aligning just right for Titus Young this season.
Detroit has been a pass-happy offense for the last few seasons; Young could definitely have a season that surpasses 1,000 yards receiving. Defenses will continue to focus on Calvin Johnson, which should take the pressure off Young and allow him to fulfill his potential.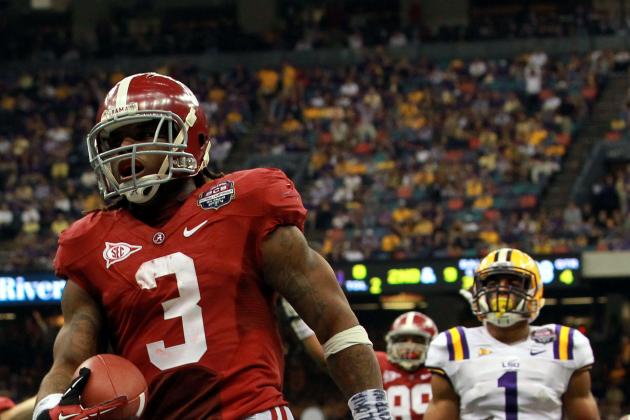 Ronald Martinez/Getty Images

I will grant that it may not be fair to put a rookie within a list of players who are poised for career seasons in his first NFL season.
But much like Titus Young, the stars look to be aligning perfectly for the Cleveland Browns' newest running back.
Richardson is the real deal who has been compared favorably to Adrian Peterson of the Minnesota Vikings. Peterson finished his rookie season with 1,309 rushing yards, 12 touchdowns and averaged 5.6 yards per carry.
Richardson is destined and expected to fill the hole Peyton Hillis left. Football fans tend to forget, Peyton Hillis ran for 1,177 yards and 11 touchdowns in his first season with the Cleveland Browns. In addition to Hillis' 4.4 yards per carry in 2010, the running back also caught 61 passes for 477 yards.
I believe this is the same blueprint fans should expect from Richardson. The Browns offense will give Richardson every opportunity to succeed.
The Browns offense, as a whole, has gotten better. The offensive line is, perhaps, the most underrated offensive line in the league. The addition of Mitchell Schwartz to the right tackle position should help the offense get better and help Trent Richardson become even more feared on the football field.
It should help Richardson and the Browns' offensive line, that they are facing a few more favorable defenses this upcoming season. The Philadelphia Eagles (16th), Kansas City Chiefs (26th), Oakland Raiders (27th), Buffalo Bills (28th) and Indianapolis Colts (29th) all ranked in the bottom half of the NFL against stopping the run.
Richardson has already proven in college that, once he gets to the outside, he's an explosive back who's nearly unstoppable.
The Browns' lack of offensive weapons outside of Richardson will make Richardson face a lot of pressure from Game 1. This and how head coach Pat Shurmur decides to split up the carries between Richardson, Montario Hardesty and Brandon Jackson should be interesting factors to watch develop as the season progresses.
Richardson is a stud running back, though, and if there was ever an individual rookie player who could massively impact a team's offense, then it's Trent Richardson this season.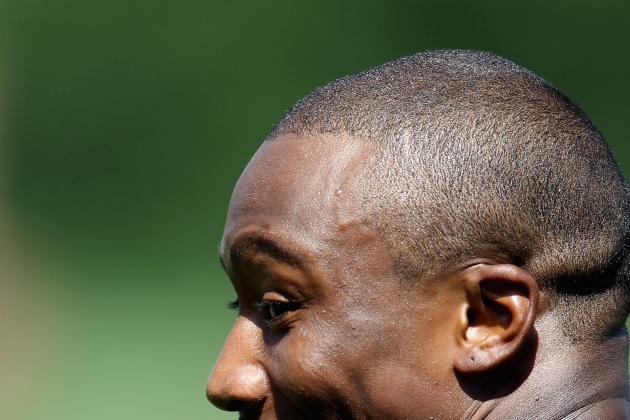 Jonathan Daniel/Getty Images

Anytime a player of Brandon Marshall's talent is traded for a couple of third-round draft picks, one has to wonder what's really going on behind the scenes.
But even with that said, Marshall is arguably one of the top 10, most talented wide receivers in the NFL.
Having his talent be reunited with Jay Cutler and quarterback coach Jeremy Bates screams out nothing but success for Marshall and the Bears offense.
Marshall is primed to have a career season in his first year with the Bears. Not only does he already have a successful history with Jay Cutler and Jeremy Bates, but last season, Marshall was catching passes from Matt Moore, Chad Henne and J.P. Losman. None have the talent or proven track record with Marshall like Bates and Cutler.
Through all of that, Marshall still produced with 81 receptions for 1,214 receiving yards and six touchdowns.
The increased production from his quarterback will increase Marshall's numbers on the football field. Not only will he be back with Cutler, but Cutler is clearly a better and more mature quarterback than he was in their days together in Denver.
Chicago's versatile offense and Cutler's earlier experience with the often-troubled receiver should be the exact formula needed for Marshall to have an outstanding career season in 2012.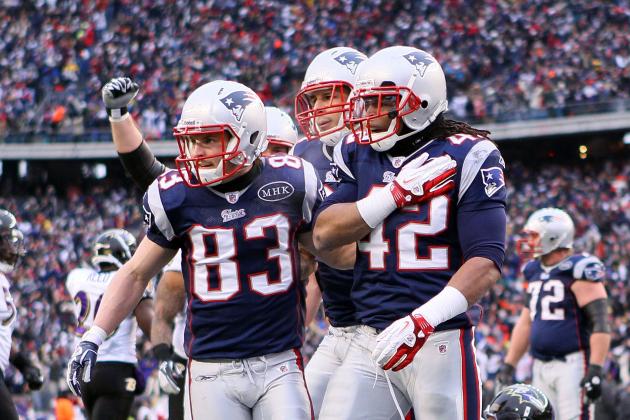 Elsa/Getty Images

The signing of The Law Firm by the Cincinnati Bengals has been a move that has made a ton of sense to me from day one.
Green-Ellis is not a particularly dynamic player. He's not particularly fast or powerful and has only managed to average 3.7 yards per carry in two of his NFL seasons.
The nice thing about all of that is this should sound familiar to Bengals fans because neither was Cedric Benson.
The departing starter Benson never caught the ball out of the backfield. Like Benson, Green-Ellis does not catch the ball, he does not have an extreme burst or second gear and he does not make many tacklers miss.
Unlike Benson though, Green-Ellis does not fumble the football. In 536 career NFL touches, The Law Firm has not lost a fumble. That's correct; he has not fumbled the ball at all.
Look at what the Bengals offense was able to do with Benson as their starting running back. In his last three seasons in Cincinnati, Benson averaged 298 carries for 1,143 rushing yards. Green-Ellis' expectations should be similar to these.
Making his career season even more likely in Cincinnati is Cedric Benson who only ran for 19 touchdowns in his last three seasons. BenJarvus Green-Ellis has run for 24 touchdowns in just the last two seasons. Plus, Green-Ellis averaged 4.4 yards per carry in his only season in New England in which he carried the ball over 185 times.
Bernard Scott is the other man in the backfield equation for Cincinnati.
Green-Ellis has been one of the most reliable players in the NFL for the past two seasons, and Scott has been hurt and missing time consistently. Many may project Scott and Brian Leonard supplanting Green-Ellis as the starter, but I do not see it happening.
In fact, I do not really see Scott or Leonard poaching too many carries from Green-Ellis period. Green-Ellis should reliably average 280 carries a season in Cincinnati.