American Football in India: Elite Football League of India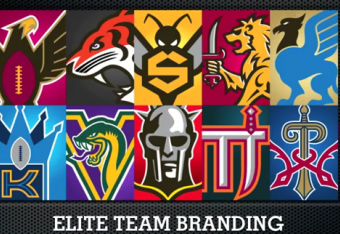 American football is coming to South Asia this year in November with the launch of the Elite Football League of India (EFLI). Plans to start an American football league in India, Sri Lanka and Pakistan were first publicly announced on August 5th, 2011.
Yes, you read that right. Football in India, and the Metta Chronicles crew is ready to see how the game does over there.
It's a huge market, no doubt about that. However, the people there have very little exposure to the sport previous to this, so there are definitely some barriers to success.
The cricket-crazy country is hardly a sports-backed nation. As ridiculous an idea as it may seem, though, there is reason behind the madness.
Former NFL head coach and investor in the EFLI Mike Ditka told Time that the Indian government feels that "[it] needs TV product over there." Outside of cricket, there are no real sports on TV in the country, which is why the Indian government pounced on the idea when it was introduced by CEO Richard Whelan in mid-2011.
"India is beyond doubt a great market for the sports and entertainment sectors," Whelan said at a news conference. "A concept like EFLI presents a huge opportunity and the perfect platform for brands to get visibility and reach out to their potential customers."
Especially with a population of around a billion people, if American football catches on, viewership could surpass the US viewership four times over.
CEO: Richard Whelan
Do you think EFLI will be successful?
Investors:
Green Bay Packers linebacker Brandon Chillar
Former Head Coach Mike Ditka
Former Dallas Cowboys wide reciever Michael Irvin
Former NFL quarterback and ESPN sportscaster Ron Jaworski
Former NFL quarterback Kurt Warner
Actor/Director Mark Wahlberg
League Structure
The first season of the EFLI will run through February 2013 and will be only a couple months shorter than its North American counterpart.
Every game will be held in the same stadium. It was custom-built for the sport in Pune. Although the Pune team (Pune Marathas) will technically hold the title of host team, this one stadium, the Shree Shiv Chhatrapati Sports Complex, will be shared amongst the teams from three different countries.
Although team rosters have not yet been set, players have been being recruited from all over the three countries through "Orientation-style" training camps, where players are taught the rules of play and are vetted for their potential.
In the initial announcement on August 5, Richard Whelan stated that the orientations alone had attracted almost 4,000 players. After a rigorous selection process, the chosen players have been sent to training within their team's region, as well as on outreach missions to different primary and secondary schools to teach Indian children the sport they are planning on introducing.
In addition to players, the orientation stage also vetted attendees to locate Indian coaches for the teams. Along with the players, each of these coaches has also been individually trained by veteran and current American players and coaches involved in football, allowing for better realization of the game on the part of the Indians.
Initially starting with eight teams, the league hopes to expand to ten, adding two more teams (and a new country) within the coming year. Additionally, in order to better represent the population and size of the region this league covers, future expansion is not only limited to the next year.
The league, in fact, hopes to expand by eight teams the subsequent year and by four teams every succeeding season in order to reach a total of 52 teams by 2022.
Current Teams
Bangalore Warhawks
Mumbai Gladiators
Kandy Skykings (Formerly from Hyderabad)
Pune Marathas
Kolkatta Vipers
Delhi Defenders
Pakistan Wolfpack
Colombo Lions
After the success of the first Indian professional sports league, the Indian Premier League (cricket), EFLI hopes to be the second organized sports league in India with TV broadcasted games. After the go ahead from the Sports Authority of India, EFLI signed with the Ten Sports TV Network.
The games will be broadcast live in India and Sri Lanka, as well as in the Maldives, Bangladesh, Nepal, Hong Kong, Indonesia, Japan and Pakistan.
In addition, 15% of all revenue made from the endeavors will be diverted to funding for the Sports Ministry of India.
As we come closer to the start of the first season of American Football in India, we will keep you updated on team rosters, coaches, and rules. Look for more on the league in the coming months, with interviews and videos exclusively on Metta Chronicles.
This article is
What is the duplicate article?
Why is this article offensive?
Where is this article plagiarized from?
Why is this article poorly edited?