Ryan Cook and the Best Players You've Never Heard of at 2012 MLB All-Star Game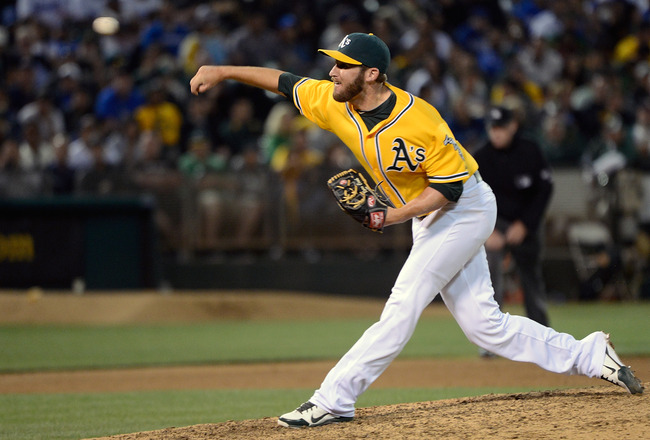 Thearon W. Henderson/Getty Images
The MLB All-Star game is an egalitarian spectacle, whereby every team in the league must be represented by at least one player.
This stands in stark contrast to its NFL and NBA cousins, which have no such stipulation, and often find the same exact players from the same exact teams filling out the roster year after year.
And while the MLB is certainly not immune to the inevitable roster controversy (Pablo Sandoval starting over David Wright...really?), their willingness to reward anonymous players on low-profile teams makes them unique and venerable.
Here are the four best 2012 All-Stars you've probably never heard of.
2B Jose Altuve – Houston Astros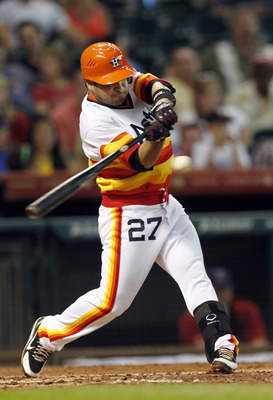 Bob Levey/Getty Images
2012 Stats: .303/.345/.443, 5 HR, 25 RBI, 13 SB
Fellow fantasy nerds and diehards: Please spare me from the "Everybody knows Altuve, you idiot!" argument in the comments section. Everybody hasn't heard of Altuve––only us.
It's easy to overlook Houston's diminutive second baseman (literally and figuratively), but he's been one of the league's toughest outs all season long.
Drawing inexorable comparisons to Dustin Pedroia because of his size, position and ability to handle the bat, Altuve has been a bright spot setting the table for the Astros, even as the rest of his team has faltered behind him.
But even with a .303 average, Altuve's most memorable at-bat this season was one that resulted in a line-out. The 5'5" second baseman couldn't get a hit off 6'11" John Rauch against the Mets, but the 18" difference between batter and pitcher became one of the biggest in MLB history.
The only bigger one that came to mind occurred in 1951, when St. Louis Browns owner Bill Veeck hired a 3'7" dwarf to bat leadoff against Tigers pitcher Bob Cain, in one of the most bizarre promotional events the MLB has ever seen.
RP Ryan Cook – Oakland Athletics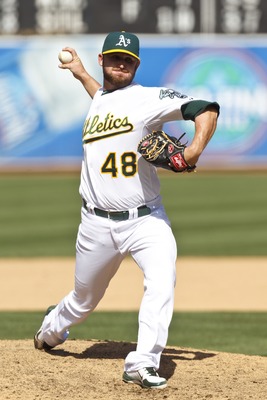 Jason O. Watson/Getty Images
2012 Stats: 2-2, 1.50 ERA, 0.92 WHIP, 8 SV
Cook arrived to Oakland with little fanfare this season, tossed into the Trevor-Cahill-to-Arizona trade as a middling relief prospect.
He struggled to the tune of a 7.04 ERA and 2.48 WHIP as a member of the Diamondbacks last season, and wasn't expected to make high-level MLB contributions for at least a few more years––if ever!
But now, he looks like another gem dug up by Billy Beane. The Oakland coaching staff has turned Cook into a machine in the back end of their bullpen, where he has allowed only six runs in 36 innings pitched.
Trevor Cahill has looked pretty good in Arizona, but Oakland fans aren't too upset with a trade that landed them their closer of the future.
RP Jim Johnson – Baltimore Orioles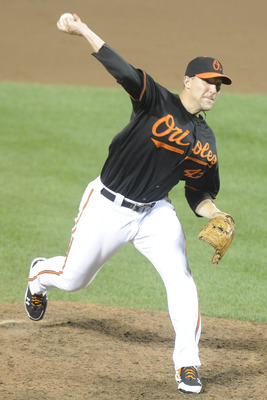 Mitchell Layton/Getty Images
2012 Stats: 1-0, 1.24 ERA, 0.77 WHIP, 25 SV
The towering righty has steadily improved his ERA over the past four seasons; since 2009, it's dropped from 4.11 to 3.42 to 2.67, before finally reaching a microscopic 1.24 in 2012.
Johnson has been nearly untouchable at the end of the Orioles' rotation this season, his consistency factoring largely into Baltimore's unlikely playoff contention. His 25 saves are good for the most in the majors.
He's blown just one game in 26 chances, a number the importance of which can't be overemphasized for an upstart team trying to hang on against teams with exponentially bigger payrolls.
If the Orioles can continue winning close games, and holding onto leads, there's no reason they can't extend their relevance late into the season.
SP Wade Miley – Arizona Diamondbacks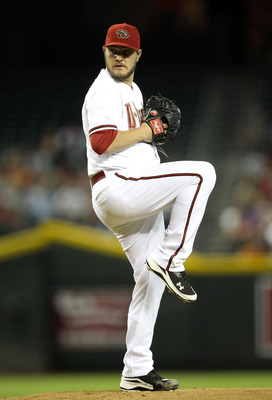 Christian Petersen/Getty Images
2012 Stats: 9-4, 2.87 ERA, 1.06 WHIP, 66 K
Miley was expected to spend 2012 in the minors, but instead began the season in the Diamondbacks' bullpen. But when injuries gave him the opportunity to step into the major league rotation, he seized hold of the job and refused to let go.
Yielding only 81 hits and 19 walks over 94 innings, Miley has been one of the best starting pitchers in the National League, despite pitching in a notorious hitter's ballpark.
Just 25 years old, Miley has blue-chip pedigree (he was drafted in the first round by the Diamondbacks in 2008), and at this time next year, he could making his second All-Star appearance––only then, he might not be so anonymous anymore.
Keep Reading