Fantasy Football 2012: 3 Players Who Will Take a Big Step Back in 2012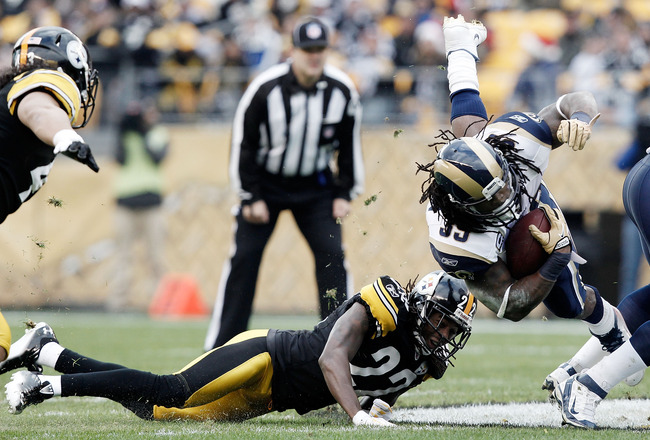 Jared Wickerham/Getty Images
Every NFL player is apparently going to have a huge year, according to interviews with players during OTAs and minicamps.
Fantasy football owners know that's not true; some players are going to regress.
The question is, who will those players be?
I've got three names you should be leery of on draft day—and I'm not referring to obvious players like Tim Tebow, who is now relegated to backup and Wildcat duty.
RB Steven Jackson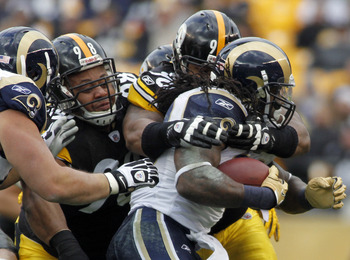 Justin K. Aller/Getty Images
Jackson is averaging out as the No. 37 overall pick in fantasy drafts this summer, according to MyFantasyLeague.com.
Consider these numbers at the end of last season:
Carries: 2,138
Receptions: 369
Seasons: 8
Age: 28
For context, let's look at the stats of similar players from the seasons before their production fell off a cliff:
Brian Westbrook
Carries: 1,247
Receptions: 401
Seasons: 7
Age: 29
Clinton Portis
Carries: 2,052
Receptions: 233
Seasons: 7
Age: 27
Larry Johnson
Carries: 1,243
Receptions: 139
Seasons: 6
Age: 29
These top fantasy RBs in past years were essentially the entire offense for their teams, just as Steven Jackson has been for his.
They had also hit either the 2,000-carry milestone or (if they were under the 2,000-carry milestone) had hit the 30-year-old milestone.
Even if you include some of the absolute studs at the position, which Steven Jackson is not, you see that they still succumb to the age-milestone:
Edgerrin James
Carries: 2,849
Receptions: 418
Seasons: 9
Age: 29
LaDainian Tomlinson
Carries: 2,657
Receptions: 510
Seasons: 8
Age: 29
What's more, of all these players—all but James, Tomlinson and Portis—had some kind of injury that caused them to miss games in their last productive season.
Steven Jackson has battled injuries over the past few years and played through them.
Eventually, playing through those nagging injuries will catch up to him.
All this doesn't even include the fact that QB Sam Bradford has a few new receivers to throw to, and that rookie RB Isaiah Pead will take away some of Jackson's carries.
If you want to roll the dice with Jackson this year, be my guest.
Just remember, you heard it here first: Jackson's numbers are going to regress significantly this year.
RB Michael Turner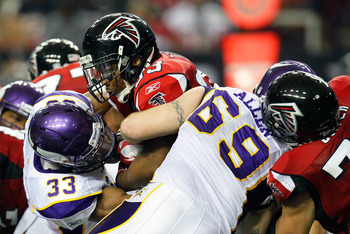 Kevin C. Cox/Getty Images
Let's stay on the theme of running backs.
On average, Michael Turner is going at No. 57 overall in fantasy drafts so far this summer.
Let's take a look at his key numbers at the end of last season:
Carries: 1,417
Receptions: 51
Seasons: 8
Age: 29
Many fantasy analysts say that Turner has high mileage on him, but that's not true. You can see that he actually doesn't have much mileage at all—he is well under the 2,000-carry milestone.
However, what Turner does have is age. He'll be 30 years old this season.
That age-30 milestone is what makes drafting Turner a dangerous proposition. It's eerily similar to Larry Johnson and Brian Westbrook, both of whom had low carries but had hit age 30.
The Falcons are aware of Turner's possible productivity dropoff and have already declared they are going to cut back on his touches in 2012.
They could hand the ball to Jason Snelling and Jacquizz Rodgers more often, but I believe it is more likely that the Falcons will simply have a higher pass-run ratio and get the ball to receiver Julio Jones more often.
You have been warned. Even as a fifth-round draft pick, take Michael Turner at your own risk.
WR Mike Wallace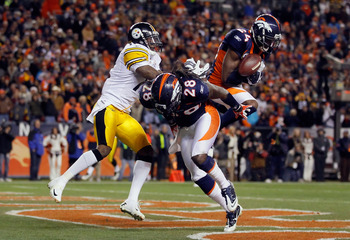 Jeff Gross/Getty Images
Last year, Mike Wallace averaged 11.3 FPPG—good for 10th-best among fantasy wideouts.
That would make him a WR1 in a typical 10- or 12-team league.
This year, don't expect a double-digit fantasy average.
Wallace is entrenched in a contract battle with the Pittsburgh Steelers. He wants a long-term deal, and so do the Steelers.
The debate, apparently, is over the number of zeroes in any long-term contract.
According to the Sacramento Bee, Wallace wants Larry Fitzgerald money.
Unfortunately for Wallace, with the exception of Ben Roethlisberger's eight-year, $102 million deal in 2008, the Steelers organization historically doesn't give out Larry Fitzgerald money.
This standoff has led to Wallace being absent from Pittsburgh's OTAs and minicamp.
Ordinarily, that might not be a big deal.
In this case, with coordinator Todd Haley installing a new offense, it is.
According to Roethlisberger, this new offense is "90 percent different."
A month after saying that, Roethlisberger updated that the offense was "progressing."
That's not exactly confidence-boosting, coming from someone who's actually been practicing with it—unlike Wallace.
I'm not being alarmist. I do expect that by the season opener, Roethlisberger and the rest of the offense will probably feel up to the task with the new system.
But Wallace? That could be a different story.
While the receiver has picked up the new playbook to read during this contract battle, mental reps are simply not the same as physical reps.
Roethlisberger, after all, has had both mental and physical reps for the past month but still feels uncomfortable.
Given the prospect that Wallace could hold out of training camp—which would really put him behind—it's clear the odds that Wallace will be as productive as last season are fading faster than Lindsay Lohan's cultural relevance.
In fact, Wallace could even hold out of regular-season games until mid-November without losing a free-agent season. If Wallace did that, his 2012 fantasy stats would obviously take a plunge, even if he was Rain Man mentally with the playbook.
Caveat emptor: Wallace is a risky fantasy option for 2012.
Follow me on Twitter: @robtong21
Keep Reading