MLB Trade Rumors: 7 Contenders with the Chips to Make Cole Hamels Blockbuster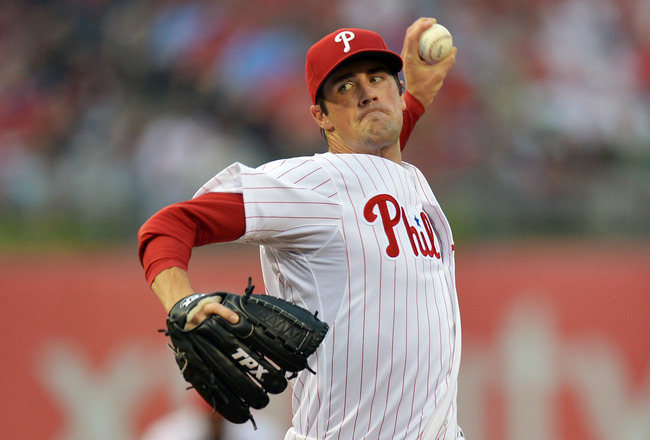 Drew Hallowell/Getty Images
We're used to seeing the Philadelphia Phillies bringing big-name players in at the trade deadline, not shipping them out.
It sounds like that could change this season. As Jon Heyman of CBSSports.com reported over the weekend, the Phillies have started to take calls on ace lefty Cole Hamels, a free-agent-to-be who is 10-4 with a 3.08 ERA through 16 starts this season.
It's unclear how serious the Phillies are about dealing Hamels. While it's possible that a trade could be imminent, it's highly unlikely that Hamels will be traded before the July 31 deadline.
The Phillies still have time to creep back into contention in the NL East, so it stands to reason that GM Ruben Amaro, Jr., is just getting the lay of the land by fielding calls.
It also stands to reason he's already come across numerous interested parties. Every team in the league would love to have a lefty like Hamels around, and more teams than usual have incentive to deal for him now that there's an extra wild-card berth to be had in each league.
Ah yes, but which teams actually have the assets to make a deal for him?
Heyman says the Phillies would want "at least three good young pieces" for Hamels in a trade, and not every contender can make a deal like that.
Here are seven that can.
Keep Reading