MLB Trade Rumors: Latest Updates on Matt Garza, Zack Greinke and Top Targets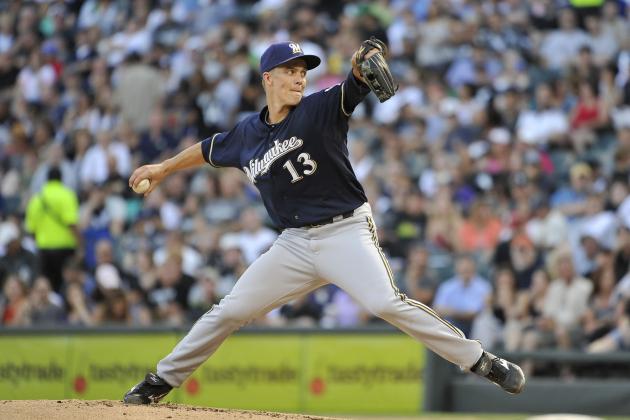 Brian Kersey/Getty Images

With over a month until the MLB trade deadline, you would think that everyone is still in the planning stages, figuring out what deals they need to make. With the trade of Kevin Youkilis, that's clearly not the case.
If a team is ready to make a move now, it is going to do so. And if it feels that waiting until the deadline is best, then it will wait.
In the meantime, the rumor mill will continue to churn, and I'll continue to bring updates regarding those players who are the subjects of MLB trade rumors.
Begin Slideshow

»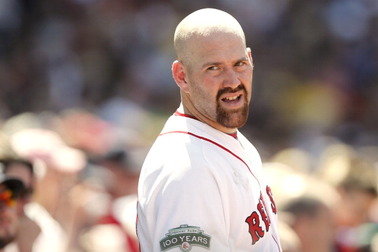 Winslow Townson/Getty Images

After weeks of speculation of when, not if, Kevin Youkilis would be traded, it's now official. Youkilis will now be playing with the Chicago White Sox, who sent over Brent Lillibridge and Zach Stewart to the Boston Red Sox.
Personally, I think this is a good trade for both teams. Boston got some depth on both the pitching and hitting ends, while opening a spot up permanently for Will Middlebrooks.
Chicago, meanwhile, got that playoff experience and veteran leadership, and even with how Youkilis has been playing, he's an improvement over Brent Morel.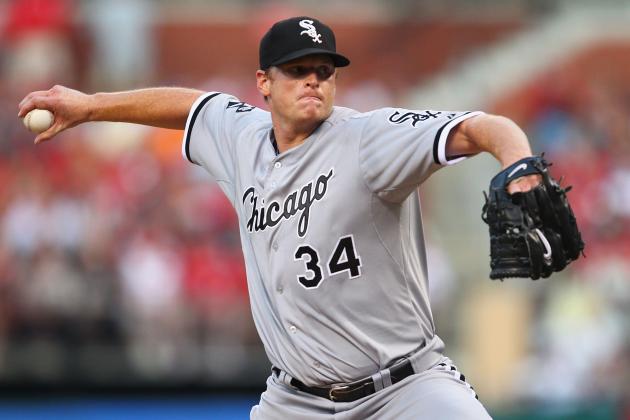 Dilip Vishwanat/Getty Images

Over the offseason, there was a myriad of trade rumors involving Gavin Floyd, but those rumors have since subsided. This has been true for all the White Sox pitchers, including Jake Peavy. Both players have expiring contracts, but 2013 options.
I add them here because the Youkilis trade shows that the White Sox are actually looking to win the AL Central, and there is zero chance that they become sellers during the deadline.
If anything, they could be buyers and end up grabbing more talent in July.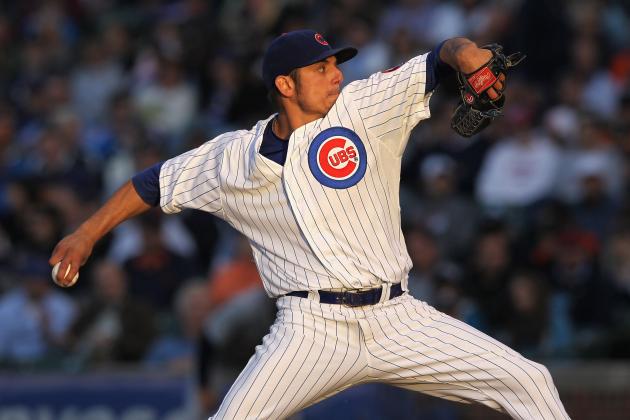 Jonathan Daniel/Getty Images

I actually feel for Matt Garza. He's been a consistently good pitcher, yet he always has to look over his shoulder at trade rumors. Why does this seem to be the case?
Well, due to his consistency, he's Theo Epstein's biggest trade chip. Six teams are interested in him, with the most surprising one being the Royals, though they do need consistent starters. The Tigers seem the most likely of the six, but you never know.
One thing's for sure, though: I will be shocked if Garza is still a Cub in August.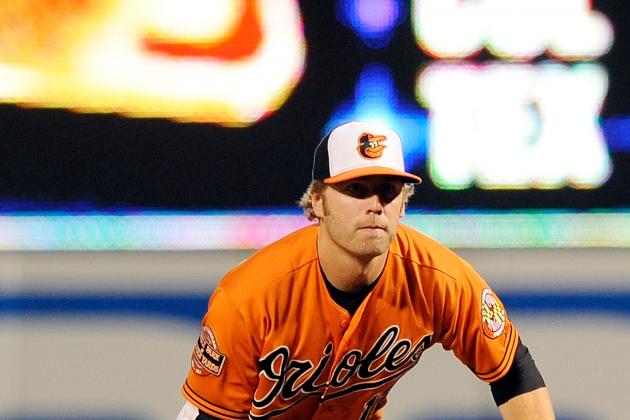 Patrick McDermott/Getty Images

Mark Reynolds is on a contending team, is hitting around .220 and is striking out an obscene amount as usual. Somehow, though, it seems that teams are interested in him.
Nick Cafardo of the Boston Globe says that Reynolds is a hot trade commodity for anyone missing out on Kevin Youkilis but, honestly, I don't think I buy that unless whatever team picks him up moves him back to first base or perhaps DH.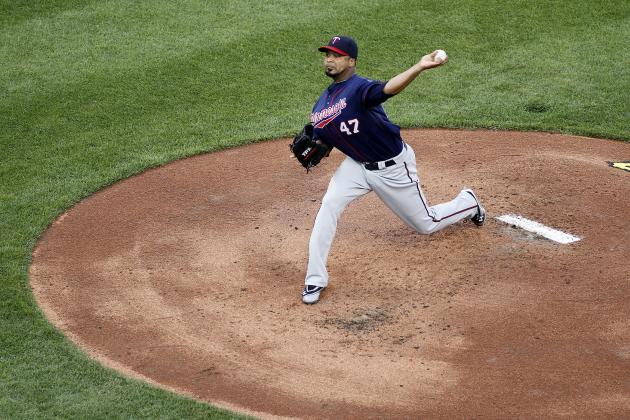 Justin K. Aller/Getty Images

Francisco Liriano, really? He was a walking disaster to start the season, but in his past five starts, he has an ERA of 2.67. As a result, he's playing just well enough to actually get a look or two, as his ERA is finally under six.
Who would take a chance on him? I wouldn't, but of course the Twins are going to try and get something for him.
There are teams wanting to make a late playoff charge that could use another lefty starter, but the question of which teams want him is not yet clear.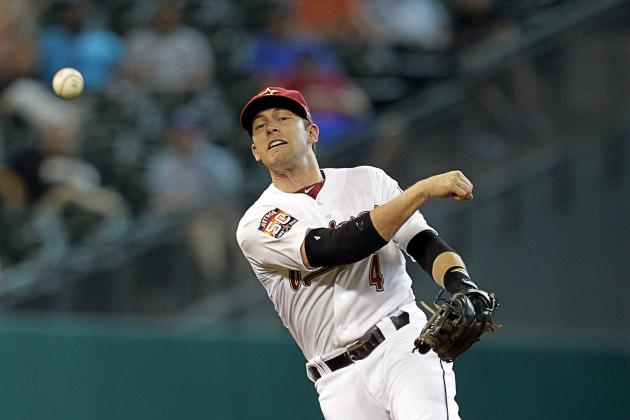 Bob Levey/Getty Images

When I look through the Houston Astros, the popular names for me are Carlos Lee, Brett Myers and Wandy Rodriguez, and they have been since the offseason. There hasn't been much on their end of late, but another Astro is making waves as a potential trade candidate.
That player is shortstop Jed Lowrie. The Astros just got him from the Red Sox this offseason, so I don't see him being traded already. But Detroit needs middle infield help and is reportedly in pursuit of him.
I do not see Lowrie going anywhere, as Houston has other trade candidates, but you never know what could happen, especially since it's a seller's market this year.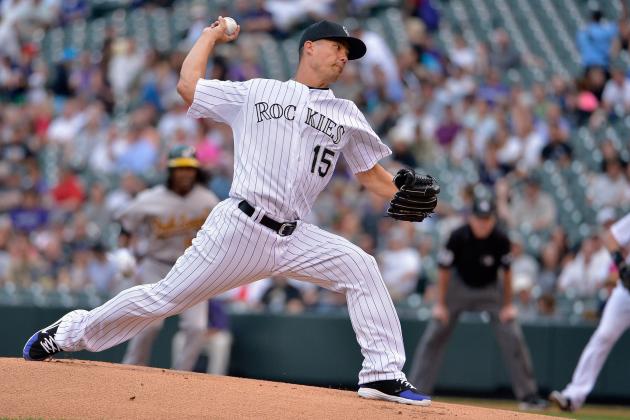 Doug Pensinger/Getty Images

In spite of the struggles he's had in Colorado this year, Jeremy Guthrie has been a workhorse. Pitchers who can throw 200 innings for three straight seasons are not common and, besides, working in Colorado is going to inflate your ERA.
Perhaps that's why the Toronto Blue Jays are targeting him. Toronto's pitching staff has been decimated by injuries, and the Rockies seem very willing to trade him.
The Blue Jays are even willing to take most of his salary, so this trade just seems like a matter of time.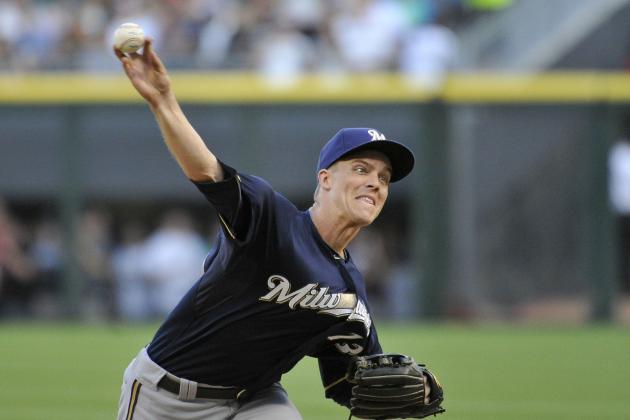 Brian Kersey/Getty Images

Zack Greinke is a confusing situation. He's in a contract year, the Brewers probably won't be able to afford him, and Milwaukee is struggling, which makes a perfect storm trade-wise.
That being said, any teams that have asked have just been told, "not yet." If the Brewers do trade him, it looks like it will be right at the deadline.
And since they're playing a wait-and-see game in hopes that they'll bounce back in the NL Central, who knows what teams will be in play a month from now?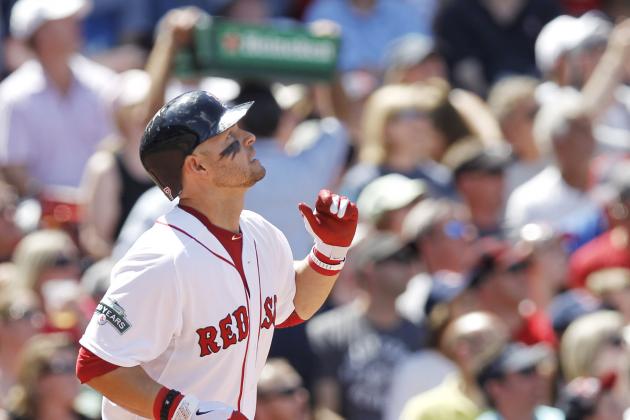 Winslow Townson/Getty Images

Cody Ross has served himself well in the Red Sox outfield and is the only source of power hitting coming from there. Since Carl Crawford or Jacoby Ellsbury may be back from injury soon, that makes Ross expendable.
The Sox have not made him available yet, but once teams that could use someone like him start calling, such as the Pirates, then I see Boston's tune changing, especially if they're offered pitching.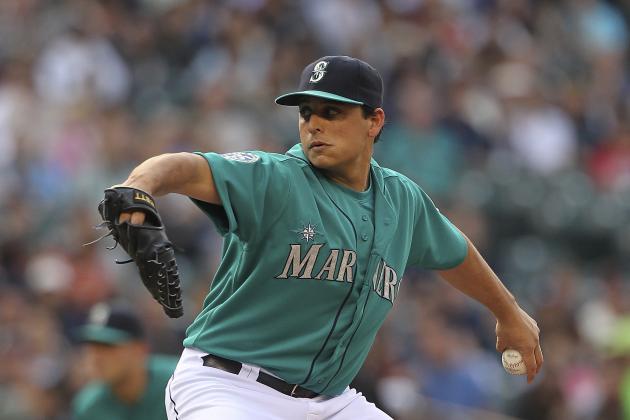 Otto Greule Jr/Getty Images

Jason Vargas has been a forgotten workhorse, and even in the trade market, he doesn't seem to have gotten much of a look. Despite his last start against Arizona, which was horrendous, he's been decent this year.
He was noted at MLB Trade Rumors as a starter who could net Seattle a decent prospect despite his surface stats, and given Doug Fister's success, teams may be willing to give something up for him—it's at the point where writers in Seattle have been discussing it.
I think the Mariners do end up trading him in a move that will probably end up under the radar.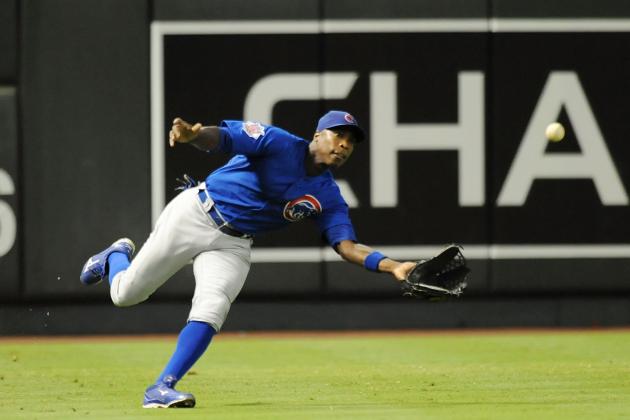 Norm Hall/Getty Images

Alfonso Soriano is under contract until 2015, yet this is a situation where if the Cubs can find a buyer without having to pay too much, they'll trade him in a heartbeat, especially since they can just use Bryan LaHair in the outfield as a stopgap.
Soriano's production has actually been decent this season, and that's why the trade rumors have popped up; his value isn't going to be any higher. Gordon Wittenmyer of the Chicago Sun-Times says his days could be numbered, and he's probably right.
A solid right-handed bat is hard to find this year, and teams such as the Orioles and Indians could be good fits.