MLB Trade Rumors: 10 Sellers' Stars About to Become Trade Bait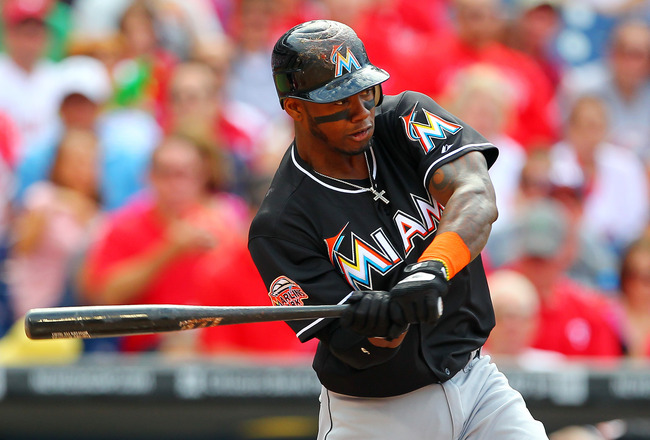 Rich Schultz/Getty Images
It's clear that there are many teams that may have their hands full this coming offseason with players always set to enter free agency and holes always remaining to fill.
As a whole, the upcoming offseason promises to be another strong one, and while a number of proven and up-and-coming players will lead the way to big paydays, some could very well move before then.
As sellers continue to emerge with the standings changing day by day, players that once wouldn't have been thought of as options to move are now creeping into conversations more than before, and just might find themselves in new uniforms in the next month.
Shane Victorino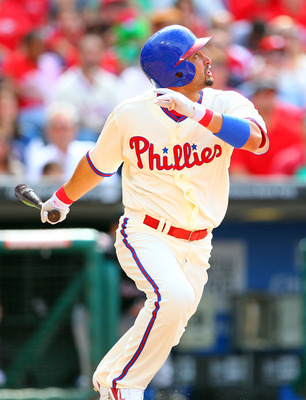 Rich Schultz/Getty Images
Shane Victorino has been a mainstay in the Philadelphia Phillies' lineup for years now, and it's hard to picture him playing elsewhere.
At the same time, however, the Phillies don't appear to be contending in 2012 and have a number of payroll commitments in other areas, and as they look to consider locking in other players long-term, they'll need to make some tough decisions, not the least of which would be moving Victorino.
Another stumbling point in the Victorino situation worth noting is his desire for a five-year contract, something the Phillies may not be willing to offer.
Kurt Suzuki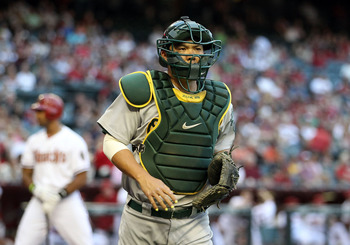 Christian Petersen/Getty Images
The Oakland Athletics made it clear this past offseason that they weren't afraid to make moves, even if it meant sending some of their best players out of the organization.
Another player who they still may make a move on is catcher Kurt Suzuki, who at one point was on the radar of the Tampa Bay Rays, though nothing materialized with the team unwilling to part with anything that would interest Billy Beane.
Reasoning behind the move can't be confirmed yet, but with the A's promoting catcher Derek Norris, it seems like there may be some truth to Ken Rosenthal's notion that the team is working to trade Suzuki.
Jed Lowrie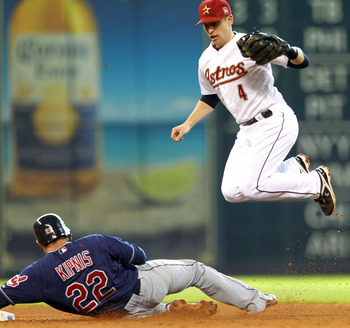 Bob Levey/Getty Images
With the team not set to contend in 2012 (or any other time soon), there's no surprise to hear about Houston Astros that could be making their way out of town.
Jed Lowrie could represent a solid option for a contending team in need of infield help, as the shortstop is solid defensively and in the batter's box can hit from both sides of the plate.
Any team that took on Lowrie would get a player for years to come, as he won't enter free agency until the 2015 season.
Zack Greinke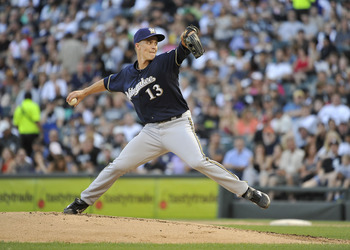 Brian Kersey/Getty Images
With the Milwaukee Brewers climbing back into the NL Central picture, the notion of moving Zack Greinke may not be an option as the summer nears.
Should the team opt to become sellers at the deadline however, Zack Greinke may fetch a good return as as he would benefit any contender as he prepares to enter free agency.
The team may be more likely to pursue the option if they decide it's not realistic to sign him to a long-term deal this offseason when he reaches free agency.
Felix Hernandez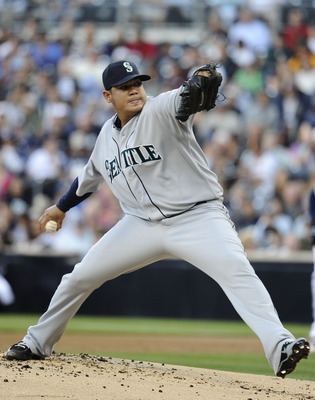 Denis Poroy/Getty Images
A matter of months ago, the Seattle Mariners had one of the best young one-two punches in baseball with Felix Hernandez and Michael Pineda taking the mound.
Pineda is now a member of the Yankees, an while it never really seemed that the Mariners would entertain the notion of trading Hernandez as well, Ken Rosenthal of FoxSports.com is reporting that the team might actually be leaning towards the idea as they look to add offense.
Jeremy Guthrie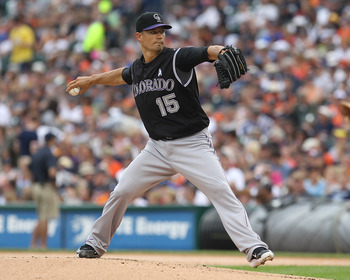 Dave Reginek/Getty Images
Having spent virtually his entire career with the Baltimore Orioles, Jeremy Guthrie has had his share of both successes and struggles.
He's led the league in losses a couple times in the past few years, and while it hasn't all gone as planned for Guthrie in Colorado, he could still represent a realistic option for a team like the Toronto Blue Jays, who have been mentioned as a team with interest in his services.
Kevin Correia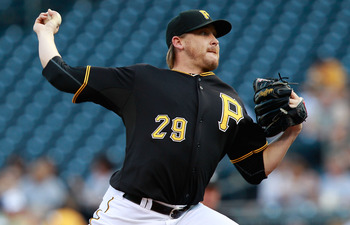 Jared Wickerham/Getty Images
The Pittsburgh Pirates have a great starting pitcher in their system in the highly-touted Gerrit Cole and a somewhat established presence in A.J. Burnett already in the starting rotation.
With the team exceeding expectations of most analysts so far in 2012, the Pirates may not be massive sellers this summer, but their tight budget could definitely push some moves and will likely prevent them from being significant buyers.
Kevin Correia is currently listed as the fourth starting pitcher on the Pirates depth chart. The team is apparently willing to entertain deals surrounding the free-agent-to-be.
Josh Willingham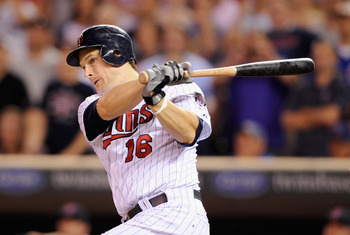 Hannah Foslien/Getty Images
The Minnesota Twins may still technically be in striking distance of top in the average-at-best AL Central, but there's still a decent possibility they may hold a fire sale this summer and unload a number of their top players.
Josh Willingham hasn't been in Minnesota long, but he's made an immediate impact at Target Field for the Twins, hitting 13 home runs and driving in 44 runs already in 58 games while maintaining a batting average up around .300.
His contract is reasonable enough that most contenders would probably consider Willingham's services, however the Pittsburgh Pirates are one of the more recent suitors mentioned.
Ryan Dempster
Scott Boehm/Getty Images
Over the past 12 months, we've heard quite a bit more about Matt Garza's name when the topic of Cubs pitchers to be traded comes up, but he's not the only option for teams checking in.
Ryan Dempster's record this season certainly doesn't match up with his performance, as he's sitting at 2-3 but has managed an ERA of 2.31 and has been controlling his pitches with every outing.
A number of teams may be interested in his services should he become available, with the Atlanta Braves mentioned as a potential suitor.
Hanley Ramirez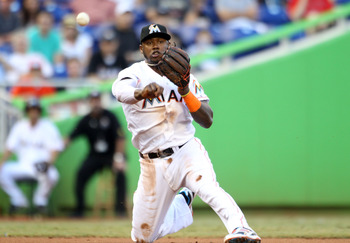 Marc Serota/Getty Images
One Marlin who was the topic of much conversation this offseason was Hanley Ramirez, as his displeasure of the move to third base left many wondering whether or not he'd be traded.
After seeing how aggressive the Marlins were during the offseason it would be hard to believe the team would consider moving one of their top offensive players, but it appears the idea is being discussed, and would be gaining steam.
Keep Reading