AL MVP Rankings: Texas Rangers Star Josh Hamilton Is No Longer the Man to Beat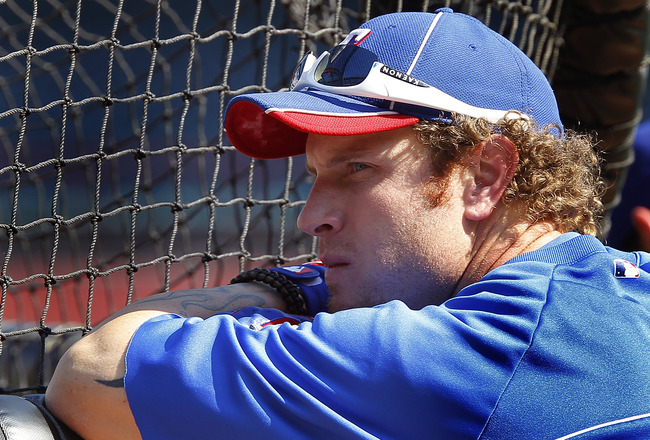 Josh Hamilton is no longer the AL's most dominant player.
Rick Yeatts/Getty Images
For the first six weeks or so of the 2012 regular season, there was no stopping the Texas Rangers.
There was no stopping the Texas Rangers, of course, because there was no stopping Josh Hamilton.
At the end of the day on Sunday, May 13, Hamilton was hitting .402 with a 1.321 OPS. He had 18 home runs and 44 RBI in just 32 games.
At that point, he was head and shoulders above everyone else in the American League MVP race.
In the weeks since, Hamilton has slowly but surely come back to earth and let the rest of the pack catch up to him. It seemed like just a matter of time before some other American League stud would surpass him in the MVP race.
Guess what? It happened.
Hamilton is no longer the top dog in the AL MVP rankings. There is a new No. 1.
To find out who it is, you have to check out this week's rankings.
Notes: All stats are as of the start of play on Monday, June 18.
Keep Reading