MLB: The 25 Best Players 25 Years Old or Younger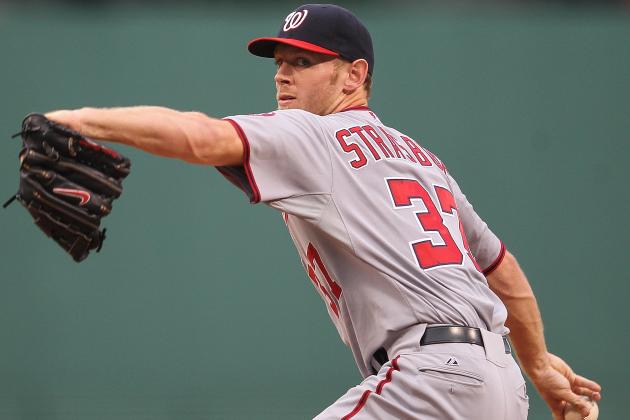 Jim Rogash/Getty Images

Anyone who has watched Major League Baseball recently has seen the stellar play from teenagers Bryce Harper and Mike Trout—the future faces of the sport.
Neither of the two players can legally take a drink of alcohol, but both are playing a crucial role in their team's success this season, and they're already establishing themselves at the top of their position.
Other than Harper and Trout, there are still some fine young players who are under 25—players who still have room to improve, players who will contend for MVP awards year in and year out and players who will assuredly help their team win World Series titles in the future.
This article is limited to players who have appeared in the major leagues, so while players like Baltimore Orioles pitching prospect Dylan Bundy are tearing up the low levels of the minors, they won't appear on this list.
Begin Slideshow

»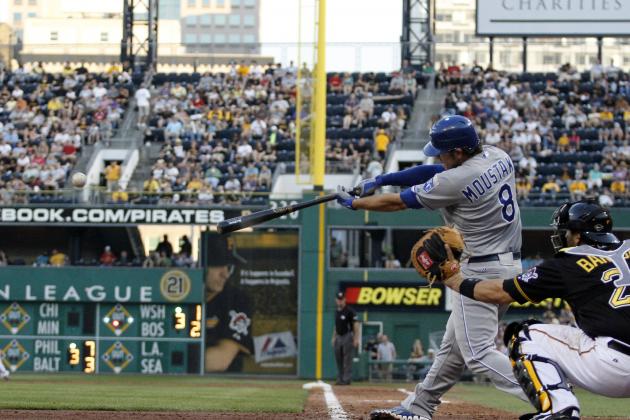 Justin K. Aller/Getty Images

The Kansas City Royals could have a bright future, beginning with players like Mike Moustakas, Alex Gordon and Eric Hosmer.
Moustakas was drafted second overall by the Royals in the 2007 MLB amateur draft, and he shot through the minor league system, earning distinction as the ninth-best overall prospect in the game according to Baseball America.
Moustakas is hitting .273/.336/.480 with nine home runs and 28 RBI this season, and he fields his position as well as anyone in the league. Look for him on the All-Star team for the next decade or more.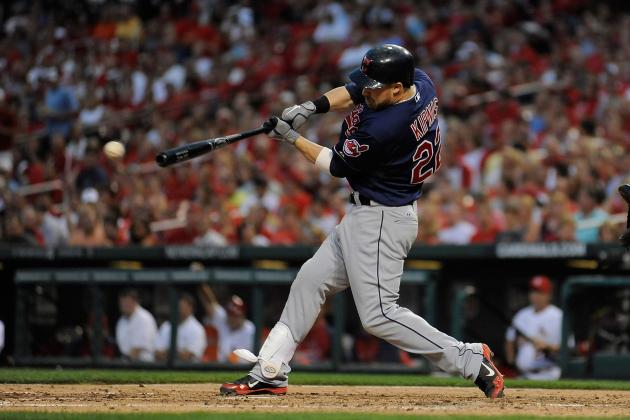 Jeff Curry/Getty Images

Jason Kipnis reached 150 plate appearances last season, which means he can't win the American League Rookie of the Year award in 2012. If he was eligible though, he may win it, as Kipnis is hitting .280 with 10 home runs and a league-high 15 stolen bases.
Kipnis is on pace to put up a 30-home run, 45-stolen base season as a 25-year-old second baseman. That bodes well for the future.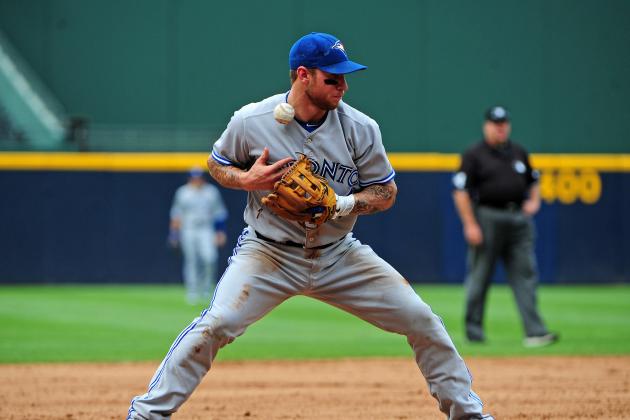 Scott Cunningham/Getty Images

The Toronto Blue Jays got a steal of a player in third baseman Brett Lawrie, who has the potential to be one of the game's best within a few years.
Lawrie has seen a drop in his 2012 numbers after showing ridiculous potential as a rookie in 2011, but I still think he will be a terrific player.
Lawrie already fields his position well, and he will be a key part of a Blue Jays team that's fit to challenge for AL East supremacy in the future.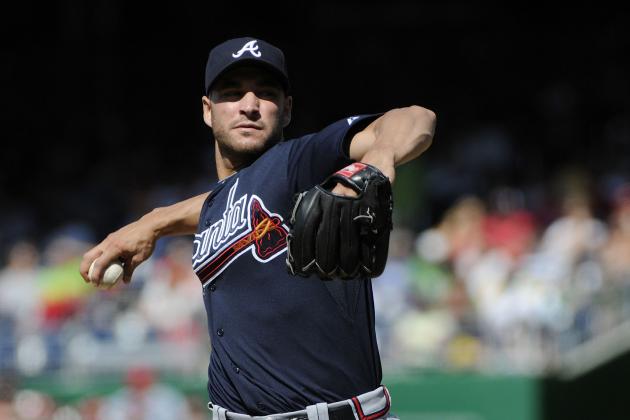 Jonathan Ernst/Getty Images

I certainly think Brandon Beachy is due for a regression, as he absolutely can't maintain a ridiculous 1.98 ERA. But he's a very good pitcher, and while many of the young guns on the Atlanta Braves have struggled this season—Mike Minor, Randall Delgado, Julio Teheran, even Jair Jurrjens—Beachy has been the unquestioned best pitcher on the team.
He's giving up a ridiculously impressive 5.7 hits per nine innings, and even though his strikeouts have dropped dramatically this year, a WHIP of under one is phenomenal.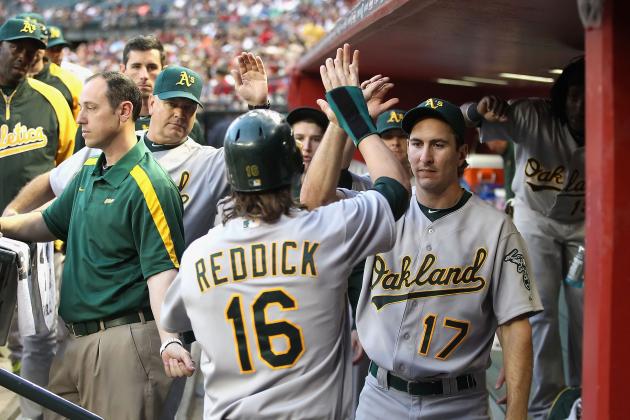 Christian Petersen/Getty Images

Josh Reddick was traded from the Boston Red Sox to the Oakland Athletics this past offseason in a package deal for Ryan Sweeney and Andrew Bailey, and Reddick is off to a torrid start for the A's. His 14 home runs lead the team by far, and he's got an .860 OPS to go with it.
Reddick is also 6-for-6 stealing bases, and he's still just playing his first full season.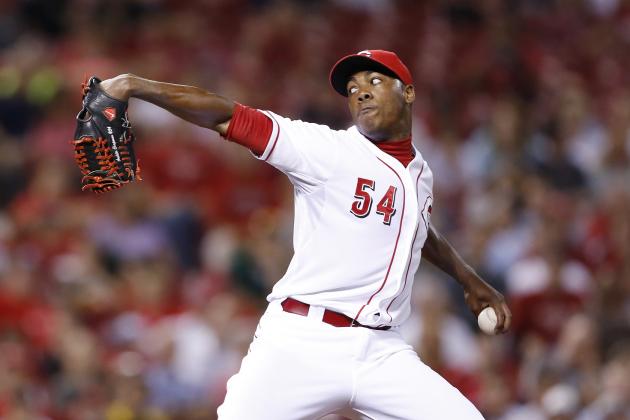 Joe Robbins/Getty Images

Even after getting touched up a bit recently, Aroldis Chapman is still having a phenomenal season, to the tune of a 0.87 ERA, 3.2 hits per nine innings, no home runs allowed and a ridiculous 16.0 strikeout rate.
Chapman has taken over as the team's closer after Ryan Madson required Tommy John surgery back in the spring, and he's thrived.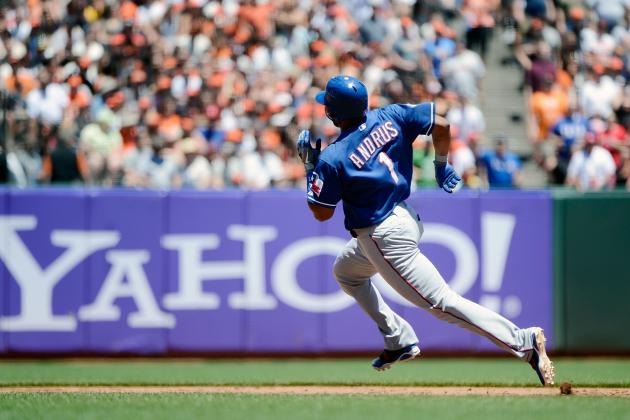 Thearon W. Henderson/Getty Images

Elvis Andrus is still just 23 years old, even though he's in his fourth season. That means he debuted when he was 20, and he's probably still not even at his peak.
Andrus is hitting .294 this season with a .372 on-base percentage—both career highs—and he is leading the American League with four triples. Andrus has nine stolen bases, and he plays pretty good defense at shortstop.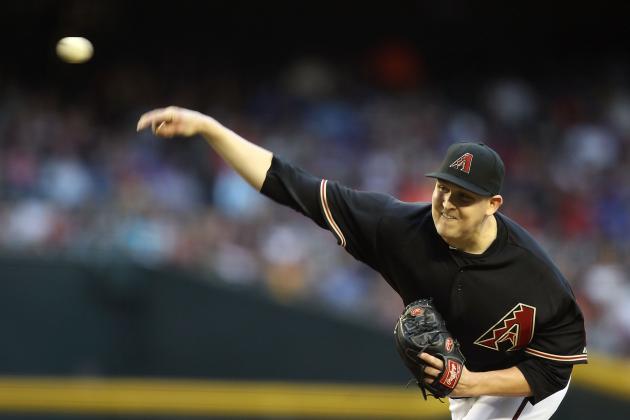 Christian Petersen/Getty Images

Trevor Cahill is pitching a lot more like the All-Star pitcher he was in 2010 than the one that endured a rough 2011.
Cahill is just 4-5 in 12 starts, but his 3.36 ERA, 7.9 hit rate and fantastic 0.3 home run rate put him among the best pitchers in the game among those that haven't turned 25 years old yet.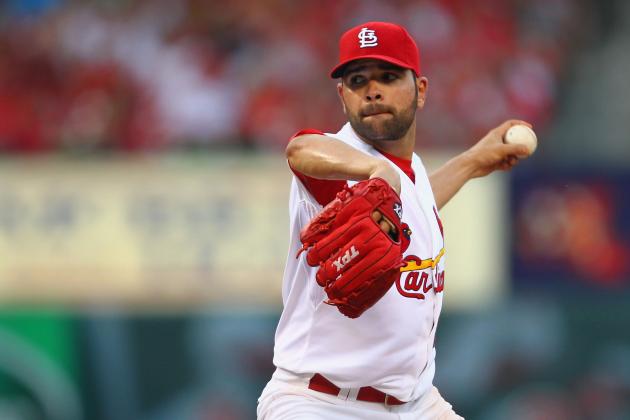 Dilip Vishwanat/Getty Images

After posting a 2.70 ERA in 2010 and a 3.56 ERA in 2011, Jaime Garcia's earned run average is up to 4.48 this season. He's just 3-4 in 11 starts, and he's surrendering more hits per nine innings this season than any other season.
In fact, since Garcia joined the major leagues, his hit rate has gone from 7.9 to 8.3 to 9.6 to 10.6 this season. Garcia has the potential to move up on this list, although that's not likely to happen, considering he turns 26 in less than a month.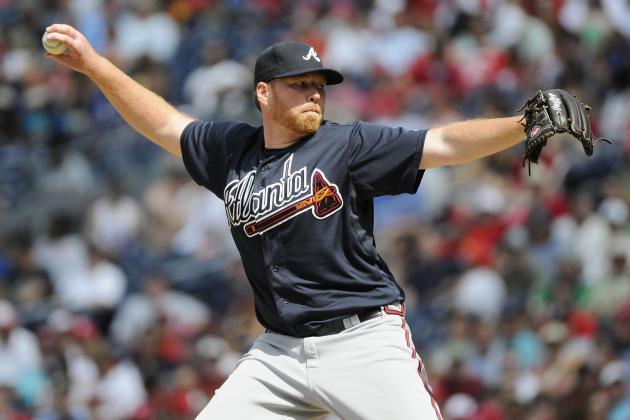 Jonathan Ernst/Getty Images

Tommy Hanson has been nothing but very consistent since he debuted with the Atlanta Braves in 2009.
He's 7-4 with a 3.55 ERA in a league-high 13 starts this season, and he's been one of the top pitchers on a young Braves team that's contending strongly for the division this year.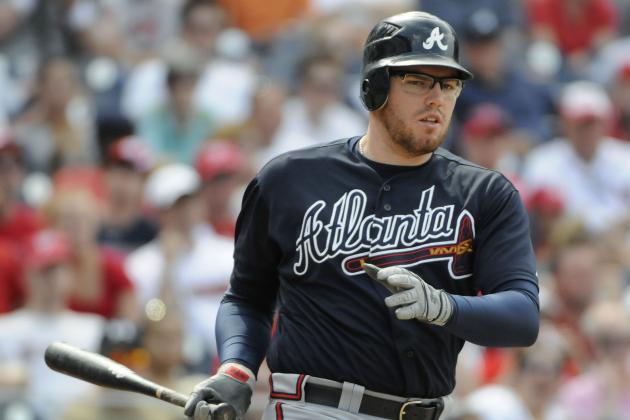 Jonathan Ernst/Getty Images

Freddie Freeman has seen a slight drop in his numbers from last year, but he's still a future star at the age of 22.
Freeman batted .282 last year and is down to .259 this season, but his eight home runs and 37 RBI are pretty indicative of his power.
Freeman will be a top-five first baseman in the game before it's all said and done.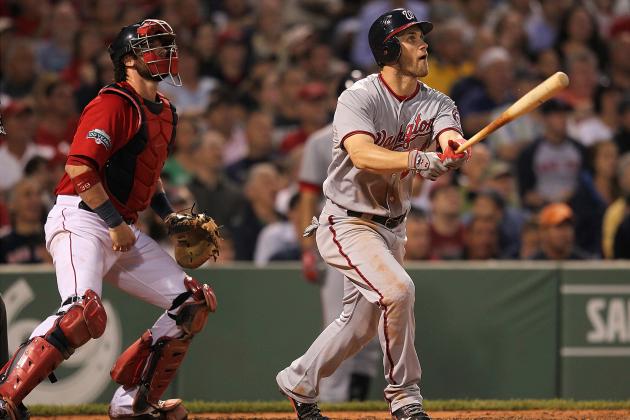 Jim Rogash/Getty Images

The fact that Bryce Harper is playing as well as he is at the age of 19 is absolutely astounding. I'm surprised he even got called up to the major leagues this season, but he's tearing it up.
Harper is hitting .282 with a .368 on-base percentage and .521 slugging percentage, and he has a slew of extra-base hits this season—eight doubles, four triples and six home runs.
Harper is still just a teenager, and he will almost certainly see a growth in his power when he physically matures more, and at that point, he's going to be downright scary.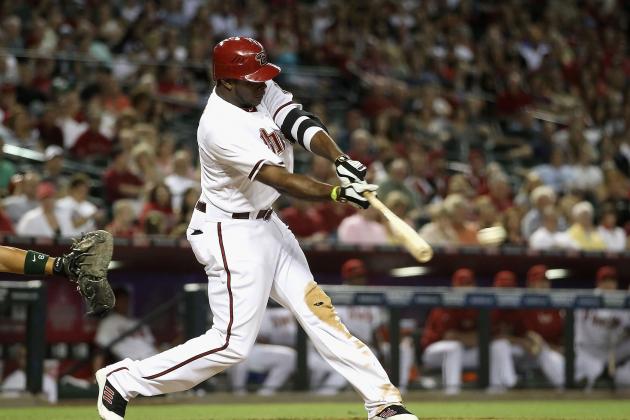 Christian Petersen/Getty Images

Justin Upton probably isn't quite worth the No. 1 overall pick the Arizona Diamondbacks spent on him in the 2005 MLB amateur draft, but he's developed into a five-tool player.
Upton's numbers are down this year, as he's at just .250 with a .370 slugging percentage. He has 30-home run, 30-stolen base potential though, and Upton is one of the game's best young all-around players.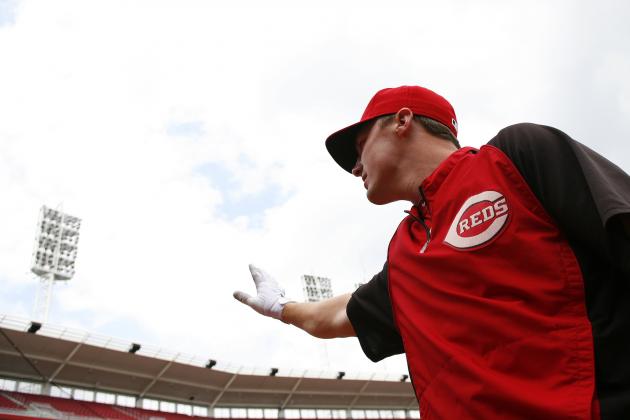 Tyler Barrick/Getty Images

Before the 2008 season, Jay Bruce was rated the No. 1 prospect in all of Major League Baseball. Bruce is a highly talented young outfielder who will probably challenge for 500 home runs before his career is over.
Bruce hit a career-best 32 home runs last season, and he's enjoying his finest offensive year by far in 2012, as he's on pace for nearly 40 long balls, as well as personal bests in slugging percentage (.539) and OPS (.874).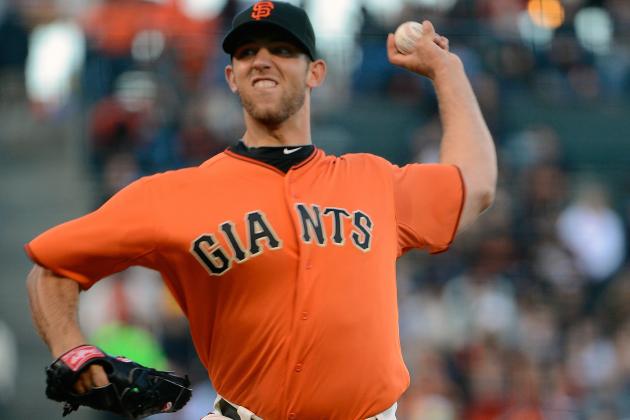 Thearon W. Henderson/Getty Images

Madison Bumgarner is a 22-year-old lefty who will probably be No. 1 on this list by the time he's 25 years old. Bumgarner won 13 games last season while posting a 3.21 ERA and an 8.4 strikeout rate.
Bumgarner is 7-4 with a 3.26 ERA this year. He has excellent control and doesn't walk a lot of hitters, and he's going to win a Cy Young Award or two by the time he's done with his career.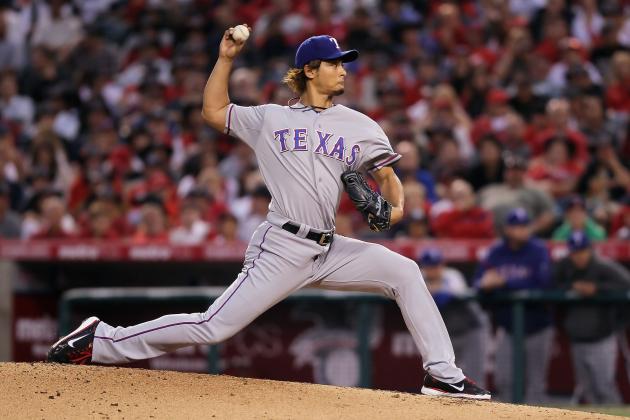 Jeff Gross/Getty Images

Yu Darvish has rebounded from surrendering four runs in his first-ever major league inning to turn into a legitimate major league pitcher. Darvish is 7-4 with a 3.72 ERA in 12 starts, and he strikes out a ton of hitters, as he's at 9.5 per nine innings in 2012.
Darvish is 25 years old, and he has the potential to be a big-time pitcher for the Texas Rangers, if he can only improve his walk rate.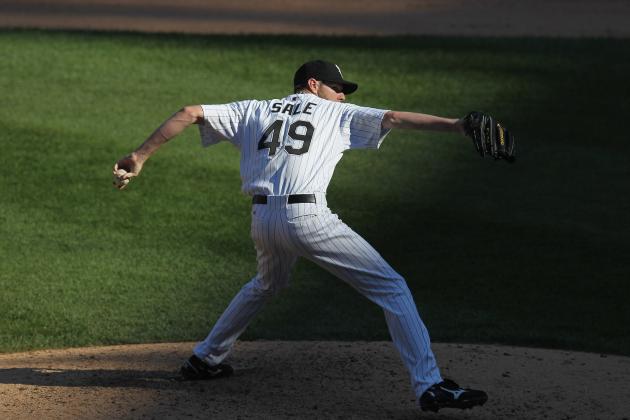 Jonathan Daniel/Getty Images

I don't think enough people realize just how good of a pitcher Chris Sale is. He pitched just 10.1 innings in his minor league career, earning the distinction as the 20th overall prospect in the game, according to Baseball America.
Sale was a top reliever in the game his first two seasons before switching to the starting rotation in 2012, and he's dominating this year.
Sale is 8-2 with a league-leading 2.05 ERA, and his 0.924 WHIP also leads the American League. Sale strikes out over a batter per inning, and he's fearsome against lefties, as they have a .276 slugging percentage against him.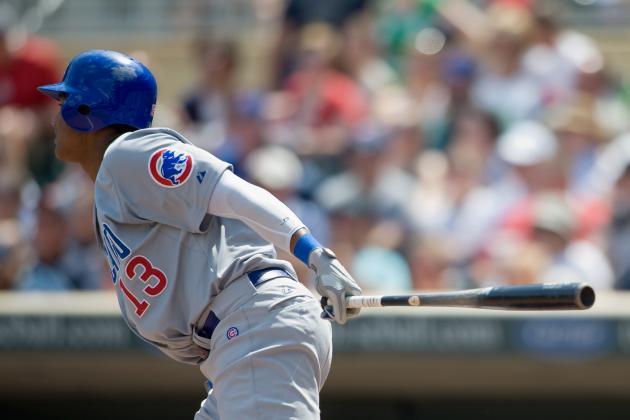 Hannah Foslien/Getty Images

Starlin Castro would have been ranked in the top 10 on this list by the conclusion of his first major league season. He's hit .300, .307 and .308 in his three seasons with the Chicago Cubs, leading the National League with 207 hits as a 21-year-old sophomore.
Castro has ridiculous talent as a hitter and tremendous range as a fielder, although he really needs to improve two key areas of his game—he needs to improve his place discipline (just a .339 career on-base percentage), and he needs to cut down on his errors (a league-leading 29 in 2011).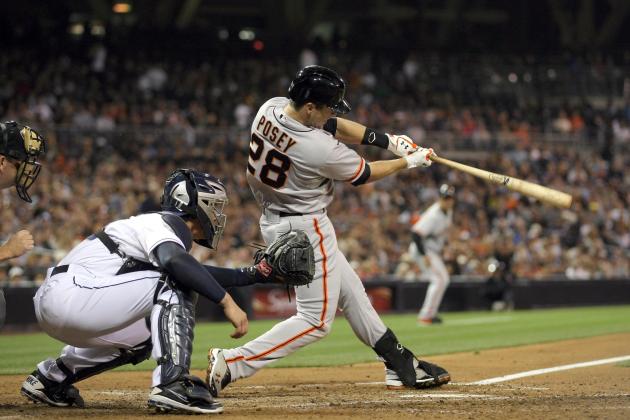 Donald Miralle/Getty Images

As a rookie in 2010, Buster Posey hit .305 with 18 home runs, winning the NL Rookie of the Year award and leading the San Francisco Giants to a World Series championship at the age of 23.
Posey missed much of 2011 after getting hurt in a home-plate collision, but he's rebounded in 2012 to bat .290 with seven home runs already.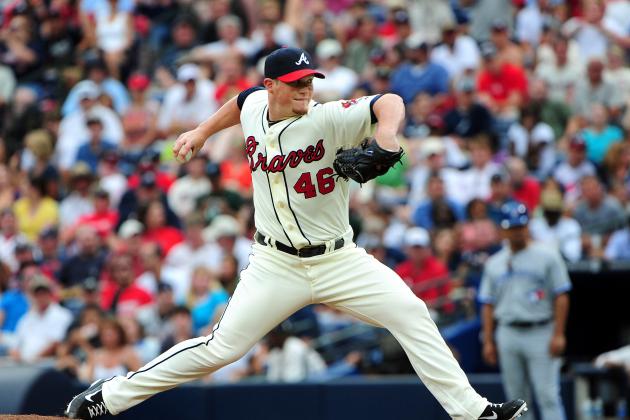 Scott Cunningham/Getty Images

Craig Kimbrel led the National League in saves in 2011 with 46, and now, he leads the NL again with 18. Kimbrel was the NL Rookie of the Year winner last year, and he posts some of the most dynamic strikeout rates of any pitcher to ever play the sport.
Kimbrel struck out 40 in 20.2 innings in '10, and he has a career rate of 15.2 strikeouts per nine innings.
Kimbrel has given up just three home runs to nearly 500 batters he's faced at the major league level, and his 1.72 ERA puts him on pace to be one of the best relievers to ever wear a uniform.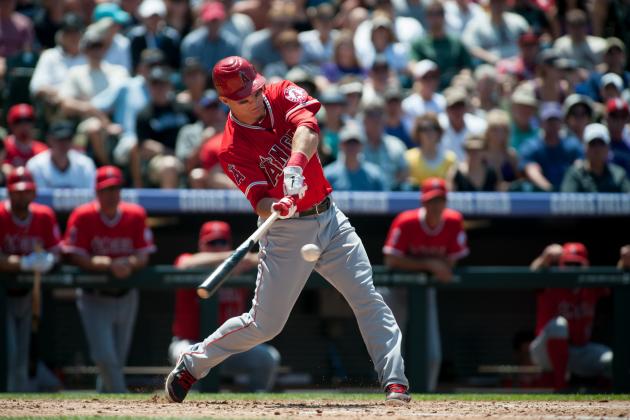 Dustin Bradford/Getty Images

Mike Trout has actually been better than Bryce Harper this season, and that's no knock on Harper. Trout is hitting .350 with a .407 on-base percentage and .548 slugging percentage and his .955 OPS is 209 points higher than that of $240 million teammate Albert Pujols.
Trout can do everything there is to do in the game. He has five home runs and a ridiculous 13 stolen bases. He has scored 33 runs in 39 games, and the Los Angeles Angels of Anaheim are 26-15 since he was promoted after going 6-14 in the games before.
Believe it or not, Trout has a legitimate chance to win the American League MVP award every year for the next decade.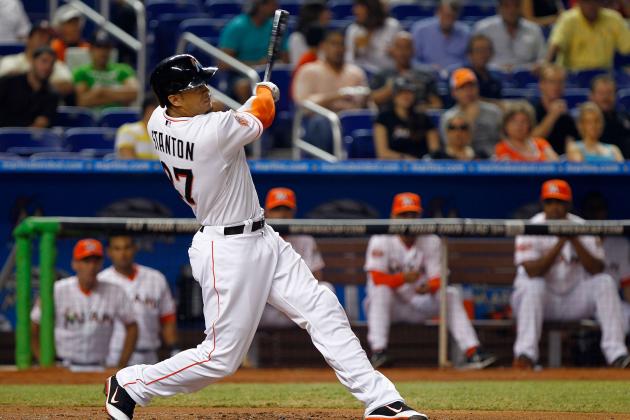 Mike Ehrmann/Getty Images

As a Philadelphia Phillies fan, I hope Giancarlo Stanton joins another team when he finally hits free agency, because he's going to be absolutely ridiculously good.
Stanton has raw power that's hard to believe for a 22-year-old player, and he hit 34 home runs at the age of 21 in 2011.
Stanton is on pace for over 40 home runs this season, and his .570 slugging percentage is a new career-high. To give you a comparison, when Ken Griffey Jr. was 22, he hit 27 home runs with a .535 slugging percentage.
Barry Bonds hit 16 home runs with a .416 slugging percentage. Even Albert Pujols was a step below, hitting 34 home runs with a .561 slugging percentage.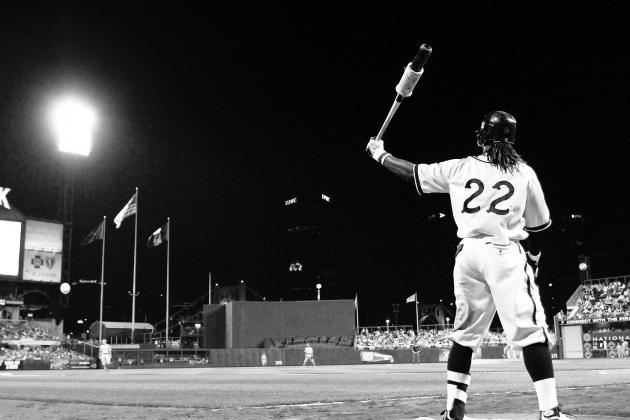 Justin K. Aller/Getty Images

Andrew McCutchen may be the game's premier five-tool player, and he's the face of a Pittsburgh Pirates team that's unbelievably still in first place on June 11.
McCutchen batted .259 with 23 home runs and 23 steals last year; this season, he's up to an incredible .325 with 11 home runs and 11 steals already, and he's probably going to finish with over 30 home runs and 30 steals.
McCutchen is a terrific center fielder who covers a ton of ground, and he's a serious league MVP candidate this year.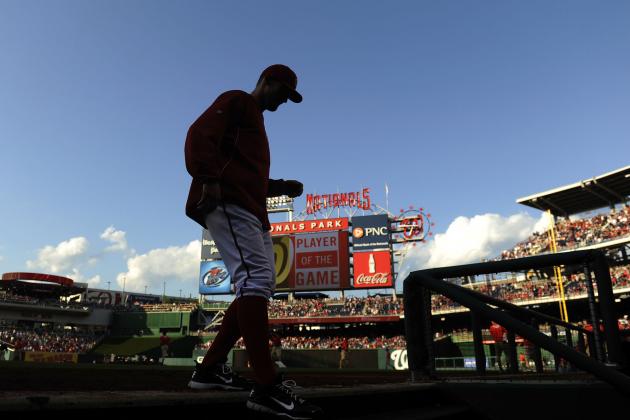 Jonathan Ernst/Getty Images

In 29 career starts, Stephen Strasburg is 13-5 with a 2.48 ERA and an unbelievable 208 strikeouts in 163 innings pitched. He's leading the National League with 11.7 strikeouts per nine innings and his 4.84 strikeout rate is sixth best in the game.
Strasburg is coming off an amazing 13-strikeout performance against the Boston Red Sox, and he's also excelling as a hitter, with a .350 batting average, a home run and a .650 slugging percentage in 21 plate appearances.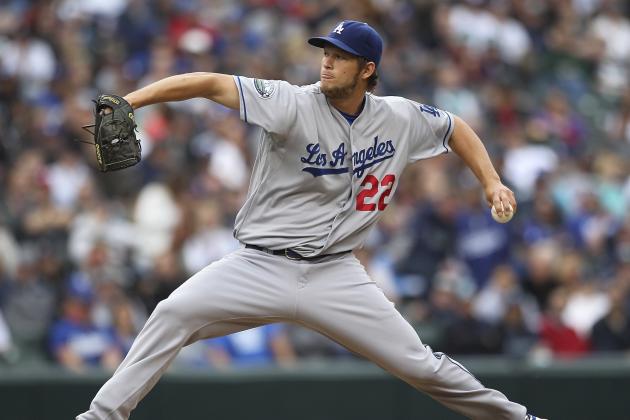 Otto Greule Jr/Getty Images

As a 23-year-old left-handed pitcher in 2011, Clayton Kershaw won the pitching triple crown, leading the National League with 21 wins, a 2.28 ERA, 248 strikeouts, a 0.977 WHIP and a 6.7 hit rate. He had a 1.31 ERA after the All-Star break last year and also won a Gold Glove for fielding excellence on the mound.
Kershaw is just as good in 2012, as he's 5-3 with a 2.65 ERA and leading the NL with 13 starts and 88.1 innings pitched, and he has excellent control. He has a tremendous pitch repertoire with a four-seam fastball that tops out at 97 miles per hour, plus a two-seam fastball, a slider, a 12-6 curveball and a circle changeup.