MLB Trade Scenarios: Big-Name Targets Who Could Flop Under Big-Market Pressure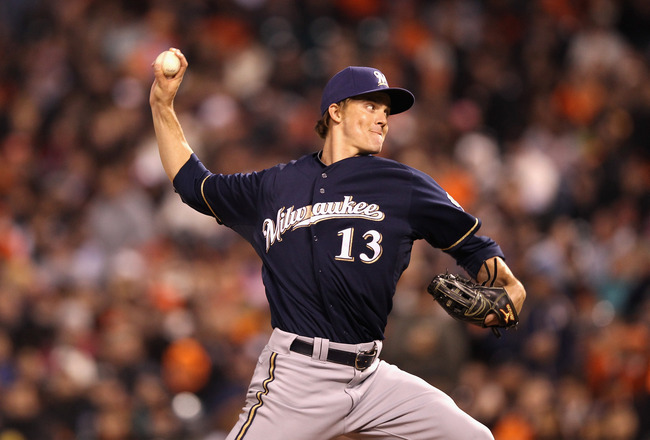 Ezra Shaw/Getty Images
With the trade deadline drawing ever closer, the list of players likely to be moved this summer is becoming more and more clear.
One thing large-market teams need to take into account in their preparations for the stretch run is if the players can handle performing under the bright lights for a big-time team in contention.
So here's a look at some big-name trade targets who could struggle in a big market, given that they have spent their recent, or entire, careers in the comfort of a small-market situation.
Adam Lind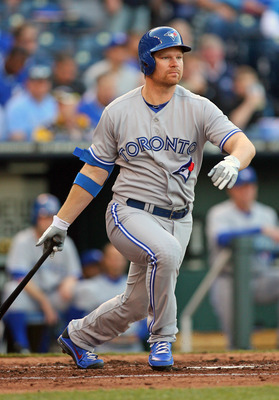 Tim Umphrey/Getty Images
Lind came out of nowhere to post a .305 BA, 35 HR, 114 RBI season back in 2009, as the then-25-year-old looked like the next big-time run producer.
Production dropped over the subsequent two seasons, though, as he averaged a line of .243 BA, 24 HR, 80 RBI for the Blue Jays.
He took the struggles to another level this season and a .186 BA, 3 HR, 11 RBI line earned him a demotion to Triple-A, where he's hit .405 BA, 3 HR, 17 RBI in 21 games.
The trade market is short on bats this season, and a number of teams could use help at first base. So someone could take a chance on Lind.
However, will he be worth the chance?
Jonathan Broxton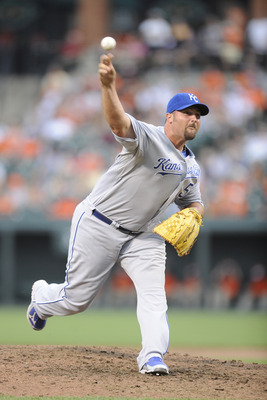 Mitchell Layton/Getty Images
After making the NL All-Star team in back-to-back seasons in 2009 and 2010, Broxton struggled out of the gates last season (5.68 ERA) before an injury sidelined him for the year.
That left few teams interested in his services this past offseason, and in the end, he signed a one-year, $4 million deal with the Royals as Joakim Soria's setup man.
When Soria went down with reconstructive elbow surgery, however, Broxton stepped into the closer's role, and so far, he's converted 14 of 16 save chances while posting a 1.59 ERA.
That'll make him a popular trade target, but given his postseason track record with the Dodgers—where he posted a 4.40 ERA and blew two saves in five chances—it remains to be seen if he can handle the big lights.
Bryan LaHair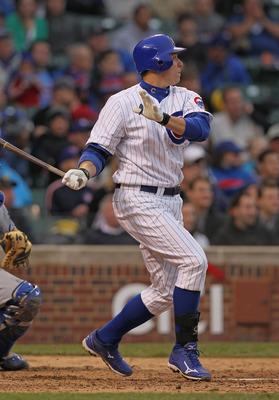 Jonathan Daniel/Getty Images
After a monster season at Triple-A Iowa last year in which he hit .331 BA, 38 HR, 109 RBI, Bryan LaHair was handed the everyday first-base job out of spring training.
He came out of the gates incredibly hot, with a .390 BA, 5 HR, 14 RBI April. And while he has slowed a bit since, he's still having a terrific season with a .310 BA, 12 HR, 25 RBI line.
Already 29 years old, it remains to be seen where he fits into the Cubs' future plans given the looming presence of top prospect Anthony Rizzo in Triple-A, who is reportedly in the "finishing stages" with Iowa.
He could be shifted to the outfield, or he could be shopped this deadline and summer, but in his first full big-league season, he could find himself thrust into a high-pressure situation down the stretch if traded.
Will he be able to handle that?
Brandon League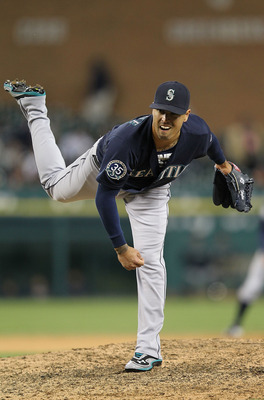 Leon Halip/Getty Images
In his first season as closer last year, League saved 37 games and posted a 2.79 ERA en route to an AL All-Star selection.
He's struggled this season though, leading to a demotion from the closer's role in favor of Tom Wilhelmsen.
Still, the 29-year-old has terrific stuff, and if he can turn things around, he'd be the top relief option on the market.
Seeing as he's struggled to hold down the ninth-inning role in the low-pressure situation that is Seattle, who knows how League would handle being added to a contender's bullpen.
Josh Willingham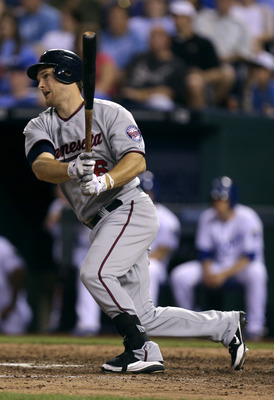 Ed Zurga/Getty Images
Signed to a three-year, $21 million contract to ease the losses of Michael Cuddyer and Jason Kubel this offseason, Josh Willingham has been the Twins' best hitter in 2012.
With a .289 BA, 11 HR, 41 RBI line thus far, he has been one of the American League's best hitters and surprises.
The Twins, on the other hand, have struggled and will undoubtedly be sellers when the deadline rolls around.
While he's upped his game the past few seasons, Willingham has played in small markets his entire career with the Marlins, Nationals, A's and, now, Twins. He has yet to show whether he can handle large-market pressures.
Wandy Rodriguez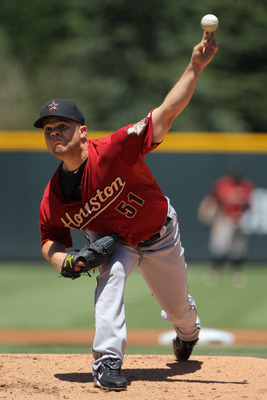 Doug Pensinger/Getty Images
Long rumored to be on the block, Rodriguez has put together an impressive stretch of seasons as the Astros' ace.
Since the beginning of '09, he's gone 41-39 with a 3.35 ERA while pitching for some less-than-stellar Houston teams.
He's signed through 2013 with a team option for 2014 and is due $13 million next season alone, so that will be a sticking point in negotiations. But if someone is willing to make that commitment, he can certainly be acquired in a heartbeat.
He pitched in the 2005 postseason as a rookie, but since then, he's not faced much in the way of pressure. It remains to be seen if he could handle pitching in the heat of a pennant race.
Carlos Quentin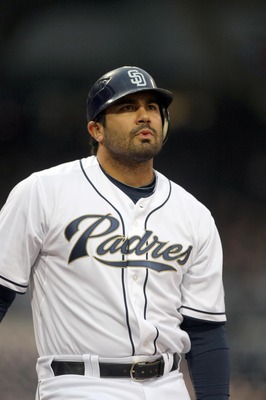 Donald Miralle/Getty Images
Injured for much of the beginning of the season, Carlos Quentin has come back incredibly strong with a .429 BA, 5 HR, 10 RBI line through his first 10 games.
After failing to catch on as a first-round pick with the Diamondbacks, he emerged as a top power threat with the White Sox last year. Heading for free agency at season's end, he was traded to the Padres for a pair of prospects.
Given his hot start, it seems highly likely that the Padres will try to flip Quentin at the deadline for prospects, and he could be the best bat available.
It will likely take a solid prospect package in return, and with that will come high expectations for continued production.
Zack Greinke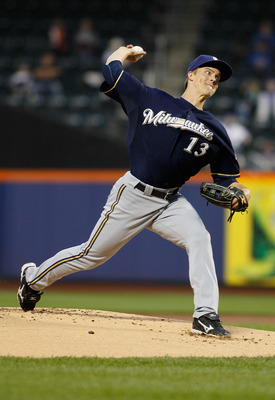 Mike Stobe/Getty Images
Back in 2006, Greinke walked away from baseball and eventually was diagnosed with social anxiety disorder.
He came back strong, and upon returning to the rotation in '08, he took home AL Cy Young honors in 2009 when he went 16-8 with an outstanding 2.16 ERA.
He went from Kansas City to the similarly sized market of Milwaukee, and he has continued to rank among the best pitchers in baseball (7-2, 3.12 ERA).
He's pitching for his next big deal in a contract year, and likely won't be back in Milwaukee after the team's early struggles. How he'd handle the pressures of pitching in a big market or new environment remains to be seen, but he's certainly a candidate to struggle under the brightest of lights.
Keep Reading