Chad Ochocinco Released by Patriots, Adult Website Offers $69K for Name Change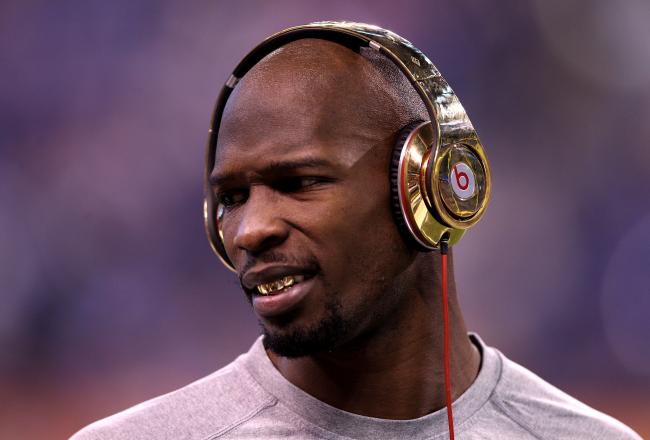 Elsa/Getty Images
Chad Ochocinco is job hunting at the moment. But he could always consider the $69,000 that is on the table to change his name one more time.
First, the bad news: Chad Ochocinco, per ESPN, was released by the New England Patriots. For the moment, he is an old receiver without a team.
Sad.
Now for the news that isn't good but is very interesting: A porn site would like him to change his name. BuzzFeed came across a missive that spells out all the deets for Ocho to pick up a cool $69 grand.
The story has also been reported by Yahoo Sports.
Sure, the request is ridiculous, but so is changing your name to Ochocinco and doing it with a straight face.
For those who are fans of letters, porn or letters from porn companies, the letter follows, via BuzzFeed: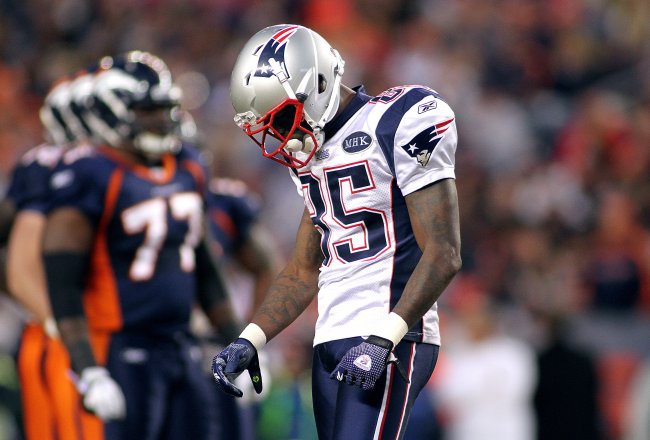 Marc Piscotty/Getty Images
June 6, 2012

Dear Mr. Ochocinco,

I hope this letter finds you well. Our company, Pornhub.com, (the premier destination for online adult entertainment) would like to offer you an opportunity to solidify your support for the work we do here. Given your continued endorsement of our brand on your widely followed Twitter account, we feel it would only be appropriate to ask you, in the spirit of fun, to take your fandom for us to the next level.

In short, we would like to extend a proposal for you to legally change your name to Chad Seisnueve on the day of June 9, 2012 for the subsequent 24 hours. As proof, all we require from you is a twitpic of the approved name change registration form accompanied by a @Pornhub hashtag mention. We believe that this partnership can be beneficial to both parties.

In return for your cooperation and willingness, we will compensate you $69,000.

We truly appreciate your consideration of our offer and look forward to the possibility of working together soon. Meanwhile, please feel free to continue enjoying the fruits of our labor at Pornhub.com.

All the best,

Corey Price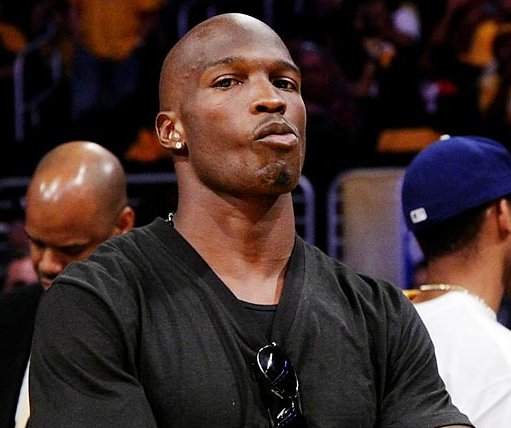 Photo Credit: Inquisitr
Let's take this letter bit by bit.
First off, Ocho isn't "doing well." In fact, the opening reads like sarcasm, considering the brash receiver was just asked to pack up his unused receiver gloves and leave.
Should Ochocinco go Seisnueve for one day?
As Sportress of Blogitude points out, Ochocinco has mentioned PornHub on his Twitter feed a couple of times. So we can imagine that there might be a passing interest for him to comply.
I mean, I would give mad props to Hot Pockets or Fun Dip if asked...ahem.
Of course, we need to temper all of our hopes that another name change may be in store. This may be one big fake of a story, but we hope and we pray.
For Ocho, this is a no-brainer. He obviously has no regard for how he is referred. It will hurt nothing to change his name for one whole day.
This story is just ridiculous enough to be true. Perhaps we should start calling him Chad Seisnueve now.
Follow me on Twitter and help me bring sexy back.
This article is
What is the duplicate article?
Why is this article offensive?
Where is this article plagiarized from?
Why is this article poorly edited?