Matt Young: Detroit Tigers Call-Up Earns AL Worst of the Night Award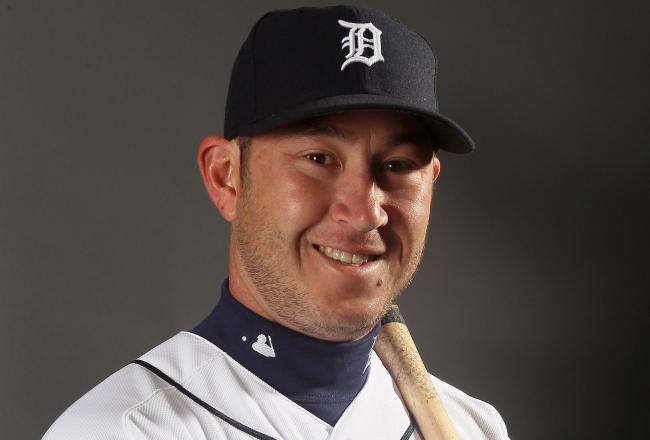 Elsa/Getty Images
Tuesday was supposed to be a happy occasion for Detroit Tigers outfielder Matt Young. He had just gotten called up from the minors, and Jim Leyland gave him a start in left field against Ubaldo Jimenez and the Cleveland Indians. To boot, Leyland slotted Young into the No. 2 spot in his lineup.
Perhaps Young was a little overwhelmed by his good fortune. He did not have a good game (understatement alert!).
It was evident early on that Young was in for a long day. Jimenez, possibly the most ineffective starting pitcher in the American League this season, struck Young out looking on three pitches in the bottom of the first inning. That wouldn't have been shameful a couple years ago, but Jimenez entered the game with the worst strikeout rate of his career.
Jimenez caught Young looking again on just three pitches in the bottom of the third. At that point, Young had two at-bats under his belt, and he had seen just six pitches.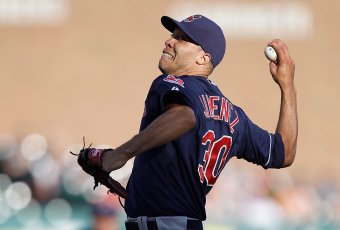 Ubaldo Jimenez was pretty good on Tuesday. For shame, Tigers.
Gregory Shamus/Getty Images
He rallied in the bottom of the sixth inning, working the count full against Jimenez. But alas, Jimenez struck Young out again, this time swinging.
Jimenez was out of the game by the time Young came up again in the bottom of the eighth, but Vinnie Pestano picked up right where Jimenez left off. It took him five pitches to strike Young out swinging.
Boom. There was the Golden Sombrero. Thanks for playing, kid.
I have to admit, I feel kinda bad for Young. Even the Associated Press poked some fun at him:
Matt Young, a 29-year-old outfielder just up from the minors, struck out four times. The home crowd gave him a sarcastic cheer when he fouled off a two-strike pitch in the eighth, but he struck out swinging at the next one.
You have to admit, it's awfully hard to read that without sad-bear-facing.
But it's not all bad. Young may have had a bad night, but it's not like he made history or anything.
Oh...wait...
Ryan McCrystal, who writes about the Indians for the "It's Pronounced Lajaway" blog, came through with the vital intel:
Matt Young is the first player with 4 K in his first game with the #Tigers since Rocky Colavito in 1960, also against the @Indians

— Ryan McCrystal (@TribeFanMcC) June 6, 2012
Look on the bright side, Mr. Young. Rocky Colavito ended up having a pretty good career. He could even pitch a little bit.
Young will get his chances to redeem himself. But for the time being, I have no choice but to bestow American League "Worst of the Night" honors on him for his four-strikeout stinker on Tuesday.
It would be one thing if he had been overmatched against a guy like Chris Sale or Yu Darvish, but Jimenez is a pitcher who can't strike guys out even when he tries.
And indeed, the sad part is that he's trying.
If you ever want to nominate somebody for American League "Worst of the Night" honors, hit me up on Twitter.
This article is
What is the duplicate article?
Why is this article offensive?
Where is this article plagiarized from?
Why is this article poorly edited?