5 National League Players Who Need to Have a Big Week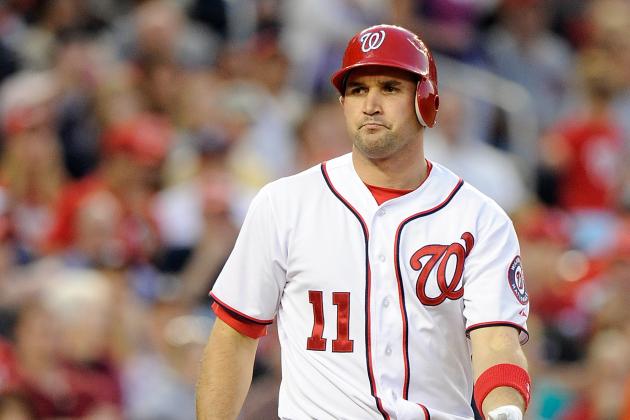 Greg Fiume/Getty Images
Ryan Zimmerman posted a .690 OPS in May.
Now that the MLB season has moved into June, some red flags need to be raised on a few players who have been struggling for a while. It's still early in the season, but not at the point where "it's still early" can be used to dismiss these slumps.
Playing for a contender only increases the pressure to get back on track. As these batters continue to scuffle, the ripple effect will affect the rest of the team. Top hitters will be pitched around to get to the guy who's not hitting. General managers might have to find replacements in hopes of keeping their playoff hopes alive.
In addition to players who need to bust out of long slumps, a longtime top prospect is getting another crack at the big leagues and probably needs to show something to keep his future with his organization alive.
So let's get down to specifics. Here are five National League players who really need a good week.
Begin Slideshow

»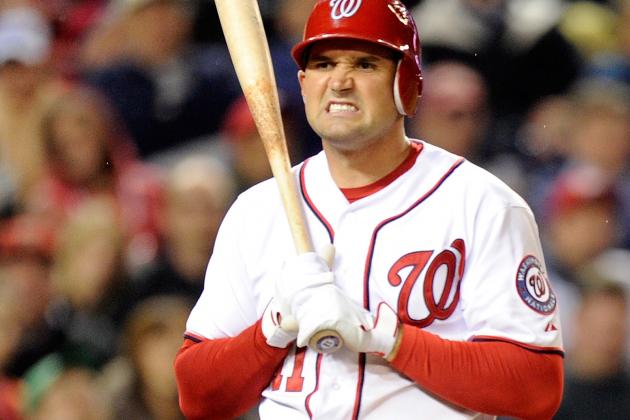 Greg Fiume/Getty Images
Ryan Zimmerman is batting .226 with runners in scoring position for the Nationals.
How bad has Zimmerman been? After going 0-for-8 against the Braves over the weekend, his slash average is down to .233/.314/.333. Among Nats hitters with at least 80 at-bats, Zimmerman's .647 OPS is only better than Xavier Nady's.
In his past 10 games, he's 7-for-41 (.171) with three doubles and six RBI. As the Washington Post's Adam Kilgore explains, Zimmerman is also batting .226 (7-for-31) with runners in scoring position this season and has hit into seven double plays, which nearly matches his nine doubles for the year.
Batting No. 3 in the Nats order, at least he has Adam LaRoche and Michael Morse hitting behind him. So Zimmerman should get pitches to hit. But he obviously needs to start doing something with those chances.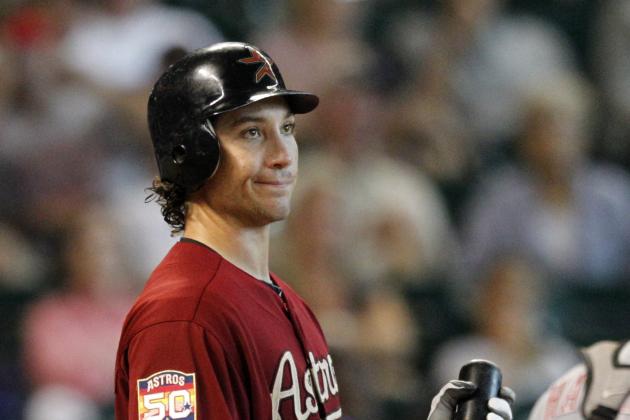 Bob Levey/Getty Images
Brett Wallace is trying to turn himself into more of a power hitter for the Astros.
Wallace has been considered the first baseman of the future for the past three years with the Astros. And before then, he was viewed as a top prospect for the Cardinals, Athletics and Blue Jays. Several teams have believed in Wallace, but he has yet to capitalize on the opportunities presented to him.
A hamstring injury to Carlos Lee has given Wallace yet another chance. As the Houston Chronicle's Zachary Levine reports, Wallace has been concentrating more on hitting for power since beginning the season with Triple-A Oklahoma City. That's never really been Wallace's game. He's been more of a gap hitter who racks up a bunch of doubles.
But so far this season, Wallace has made the changes in his game and hit for power, cranking out 10 homers and slugging .476 in 202 plate appearances with the RedHawks. Losing 30 pounds since last season seems to have helped his overall game, too.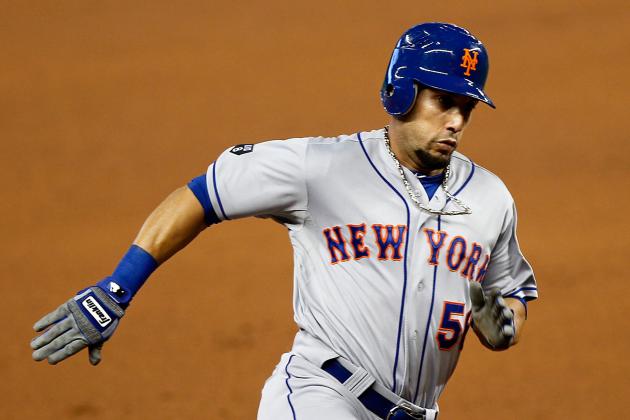 Sarah Glenn/Getty Images
Could Andres Torres get squeezed out of the Mets outfield when Jason Bay returns?
With Jason Bay set to return from his rib injury soon, Mets manager Terry Collins will have a decision to make about who to take out of his lineup to open up a spot.
Collins surely didn't imagine that he might sit Torres down, envisioning him as the leadoff hitter and center fielder that the lineup needed. But with the emergence of Kirk Nieuwenhuis, the Mets have someone playing center field and batting at the top of the order capably.
Now, they need a RBI bat who can produce some runs in the middle of the lineup.
Ike Davis deserves to be benched (or demoted) over Torres, but when Davis runs into one, as he said, at least he can take it out of the park. And the Mets don't have many of those sorts of hitters. That could relegate Torres to solely a defensive option, someone who can come in later in the game to protect a lead.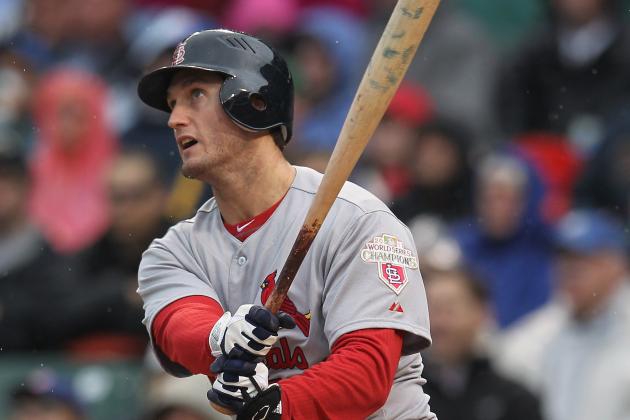 Jonathan Daniel/Getty Images
David Freese batted .211 in May for the Cardinals.
Freese has been someone who's needed a good week for a while now. In May, he batted .211/.280/.456 with five homers and 13 RBI. His .757 OPS is nearly the lowest it's been all season, and it just keeps going down.
It looked like Freese might be breaking out with a 7-for-18 performance during a four-game stretch in late May. But since then, he's 1-for-14.
Freese isn't the only power bat in the Cardinals lineup, of course. But coming off a weekend in which St. Louis scored only one run in three games, the Cards need several hitters to pick up their production. It's time Freese started contributing his share, as he did early in the season when the Cardinals lineup looked like one of the best in baseball.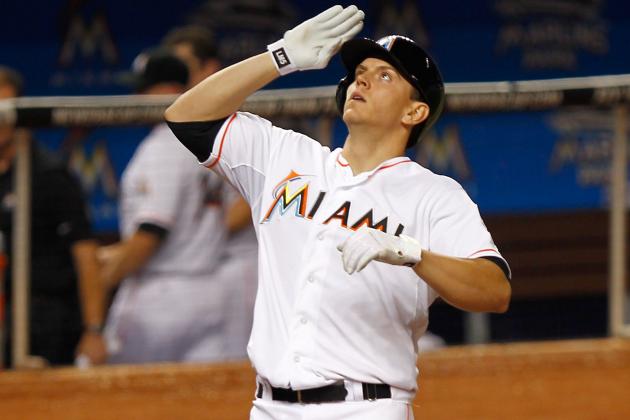 Sarah Glenn/Getty Images
Marlins manager Ozzie Guillen called on Logan Morrison to provide protection behind Giancarlo Stanton.
Giancarlo Stanton was named the NL Player of the Month for May after continually crushing baseballs to the deepest part of every ballpark he played in. But if he keeps that up while no one is batting well behind him, opposing pitchers are eventually going to pass on facing Stanton.
Marlins manager Ozzie Guillen called out Logan Morrison, who's batting .231/.326/.353, to be the guy that can start providing some production at the lower end of the Miami batting order. Otherwise, Guilllen will have to move Hanley Ramirez or Omar Infante behind Stanton, something he doesn't want to do.
As the Palm Beach Post's Joe Capozzi writes, Morrison is batting .146 with runners in scoring position. The Marlins will need him to come through more regularly if they're going to continue competing for the NL East lead and keep Stanton looking like an MVP candidate.
Follow @iancass on Twitter