MLB's 25 All Time Best (and Worst) Beards and Mustaches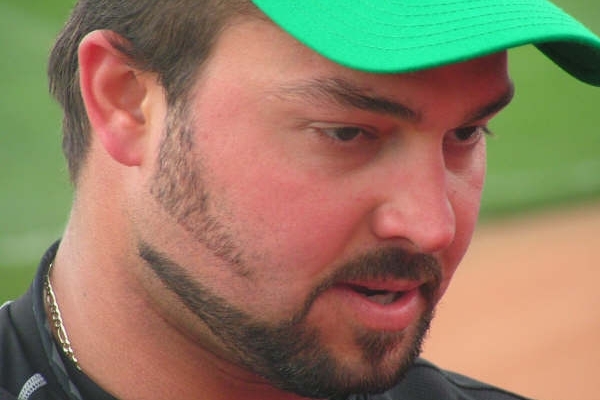 With summer peeking its head around the corner, I'm sure most players will continue to opt for a clean look as they stay cool during the steamy summer months.
But some players have always donned some sort of facial hair, making it a part of their persona as Rollie Fingers did with his trademark mustache.
Everyone's opinion on what looks good differs, so it's hard to call something good or bad when it comes to these slides. But as we'll see, some of these looks really are just awful.
Begin Slideshow

»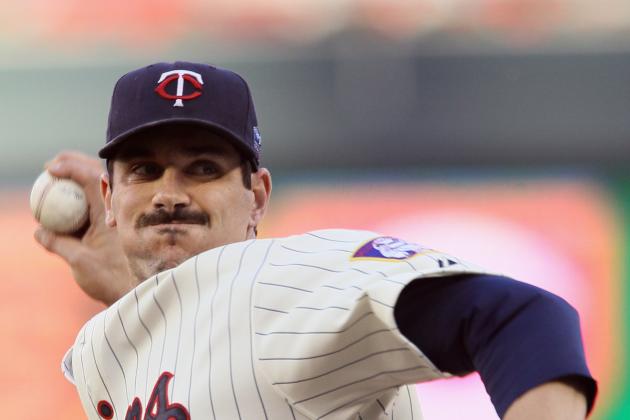 Elsa/Getty Images

Some fans in Minnesota say he looks like Super Mario. Most fans in New York probably just think he looks like a terrible pitcher.
Either way, Carl Pavano's mustache has gained plenty of attention with the Twins and has even had its own day on multiple occasions at Target Field.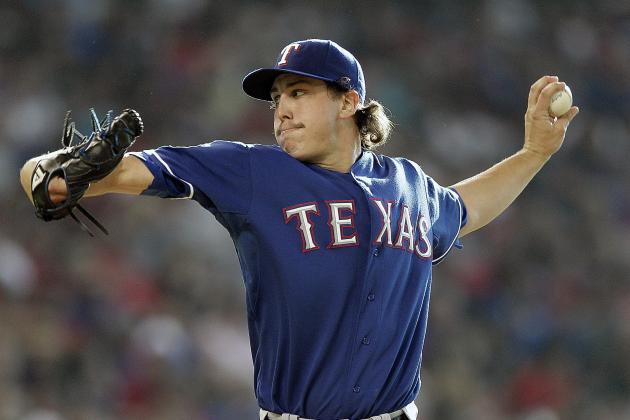 Bob Levey/Getty Images

At just 25 years old, I suppose Derek Holland is on the younger side. But if I had a mustache that resembled a 14 year old's attempt at one, I'd probably just shave it.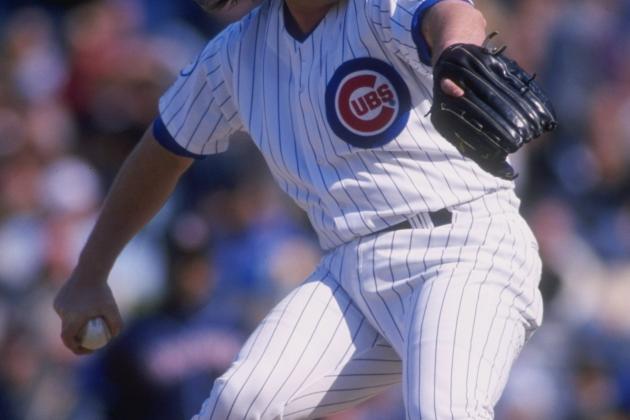 Matthew Stockman/Getty Images

Rod Beck rocked one of the more memorable mustaches of anyone playing during his time in the league, but it actually was largely upstaged by the almighty mullet most of the time.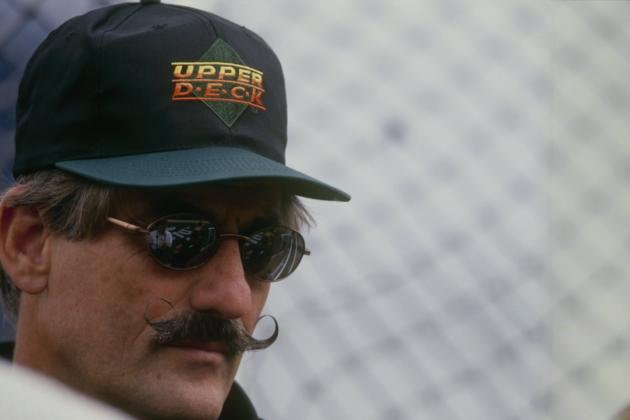 Todd Warshaw/Getty Images

media-saver.com
Making only one All-Star appearance during his 11 years in the league, Ross Grimsley didn't make the same impact that some big name players did.
And yet here we are, 30 years after his retirement, talking about his facial hair.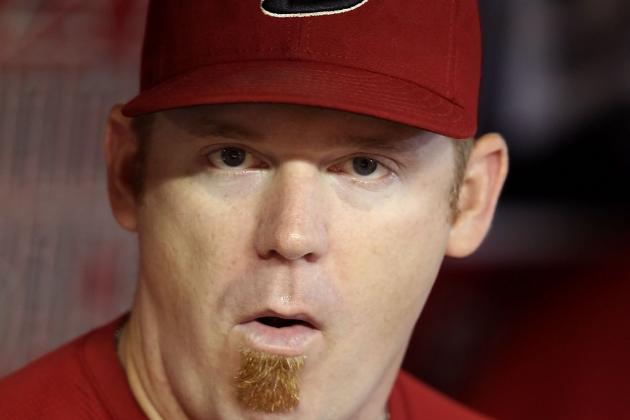 Christian Petersen/Getty Images

The soul patch has been utilized by hipsters and beatniks alike for many years, but it wasn't until fairly recently that we really saw athletes rocking it.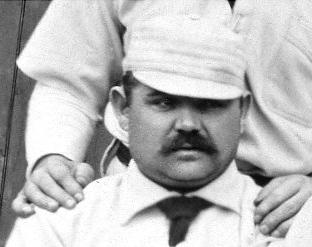 totallyradicalsportz.wordpress.com
Known as one of the first players to ever use performance enhancing supplements, Pud Galvin used monkey testosterone to give himself a competitive edge (somehow). Although having an awesome mustache probably didn't hurt either.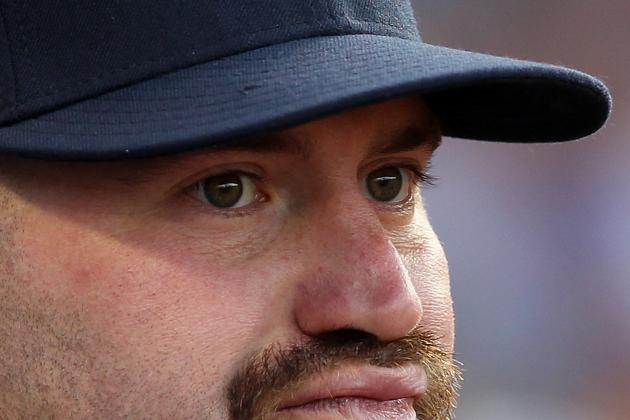 Jim Rogash/Getty Images

Kevin Youkilis may not have much time left in Boston, but he and his trademark goatee/beard has provided years of good service that won't soon be forgotten.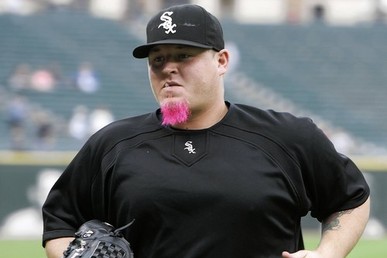 Chicago-Sun Times
Bobby Jenks takes the old adage that it takes a real man to wear pink to the next level here, as he opted to alter the color of his facial hair as a semi-permanent change from the norm.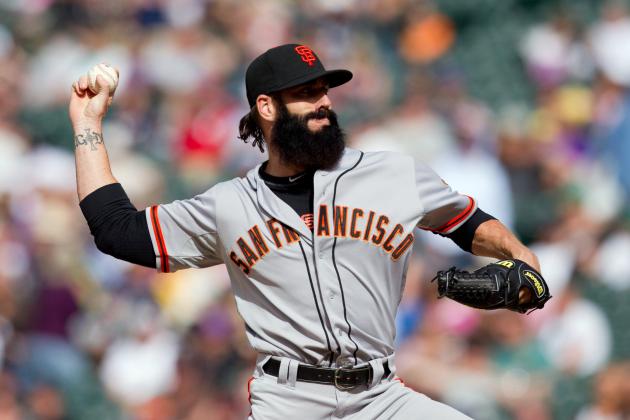 Justin Edmonds/Getty Images

Brian Wilson has been a good enough closer over the past few years, but his "natural" beard has really stolen much of the spotlight. It has even become the focal point of a number of commercials that have made their way onto the airwaves.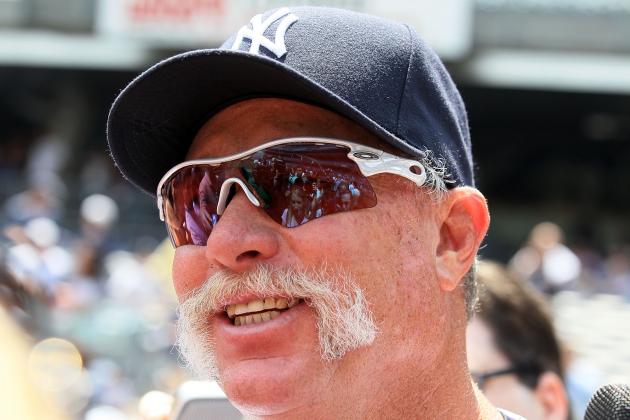 Jim McIsaac/Getty Images

Goose Gossage's look has been duplicated by a number of players who have taken to the diamond after he did, but I really don't know that any have pulled the look off as well as he did.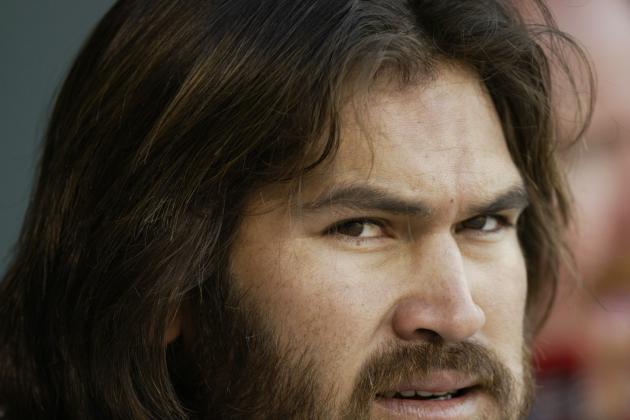 Chris Trotman/Getty Images

He may have looked like most people's depictions of Jesus Christ when he went with the full beard and flowing locks, but no matter the reasoning behind his change, the look really didn't suit him.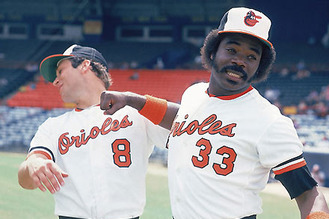 MisterIrrelevant.com
When I see facial hair like this, it makes me glad I wasn't alive when this was cool.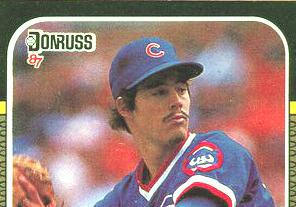 BleedCubbieBlue.com
Scanning back to slide two, Derek Holland really looks like a clone of Greg Maddux in this picture.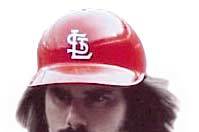 AlHrabosky.com
Again, glad I wasn't alive when people commonly went for this look. Al Hrabosky just looks frightening, which I guess is fitting since his own website dubs him "the mad Hungarian."
Jonathan Ferrey/Getty Images

Having a goatee is common enough, but when you think about shaving it into patterns like Dustin Hermanson, you'd be wise to reconsider.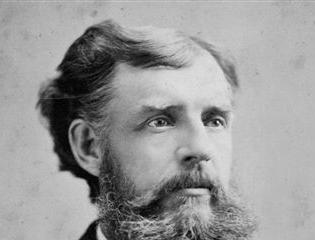 BaseballHistoryBlog.com
I guess it's the case with most photographs of players from the turn of the century and before, but in the case of Harry Wright, this guy really doesn't scream "baseball player".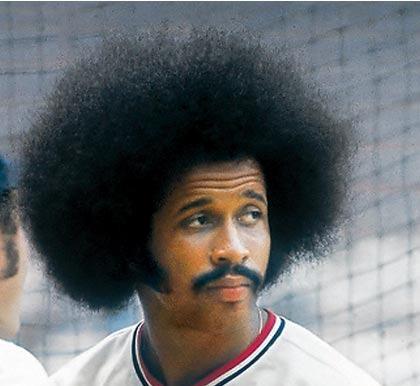 NightlyDaily.Blogspot.com
The afro may be the focal point of Oscar Gamble's look, but much like the rug did for the room in The Big Lebowski, the mustache ties the look together.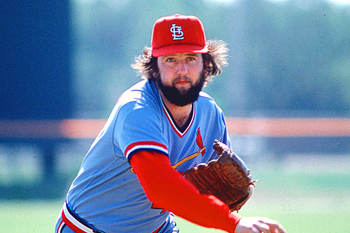 iSportsWeb.com
I really have to wonder how any player could manage to keep a thick beard and long hair through the dog days of summer, that would have to get warm and entirely uncomfortable.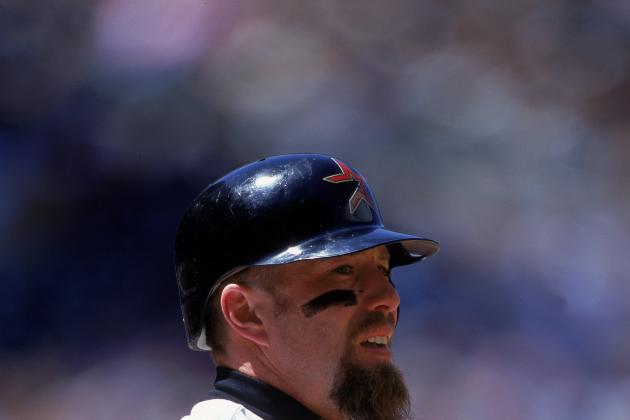 Brian Bahr/Getty Images

He may have looked more like he belonged in a biker gang here than on a baseball diamond, but Jeff Bagwell definitely made it work. We can only hope everything he did in the league is eventually recognized in Cooperstown.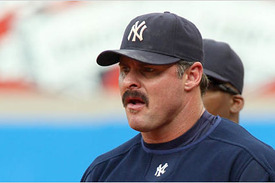 Barton Silverman/New York Times
Is it just me, or would he look like Dr. Phil's twin if he shaved his head?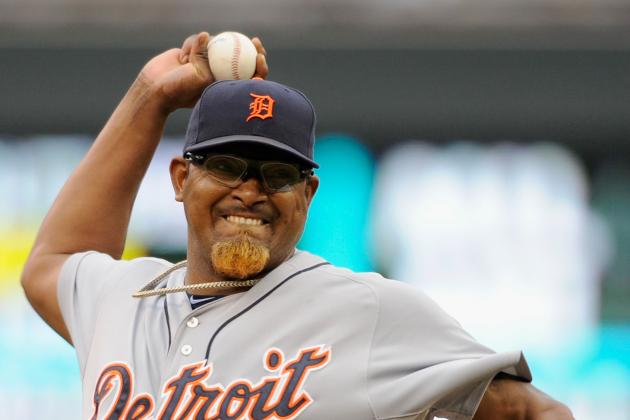 Hannah Foslien/Getty Images

Bleaching hair is a very ill-advised move, at least in my book.
Bleaching facial hair? Far worse.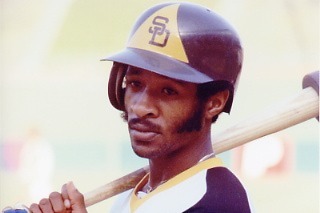 BestSportsPhotos.com
It's just a shame Ozzie didn't have an Oscar Gamble style afro to go with the sideburns and 'stache. That would've set the tone for wizard style.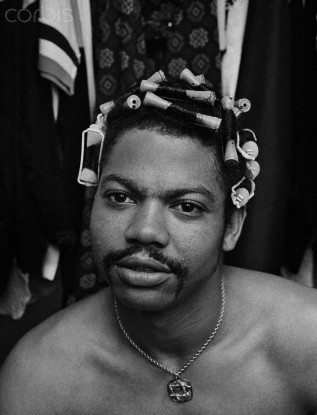 TheClassical.org
Not really sure what's going on here. While I'm not a huge fan of the mustache, I don't think anyone is looking at that in this picture.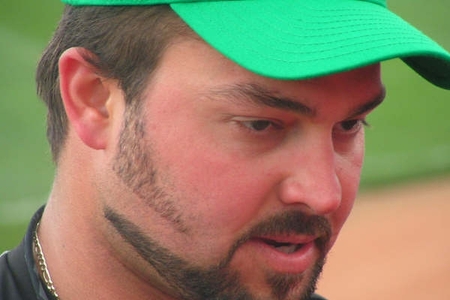 sonsofsamhorn.net
I'm not really sure what Nick Swisher was thinking when he grabbed the trimmer and did this to his beard, but to the best of my knowledge he hasn't done it recently, something that's best for everyone in humanity.
As if this isn't bad enough, Swisher was also a culprit of facial hair bleaching.
Some people just don't learn.