NFL Predictions: 5 Rookies Who Could Be Defensive Rookie of the Year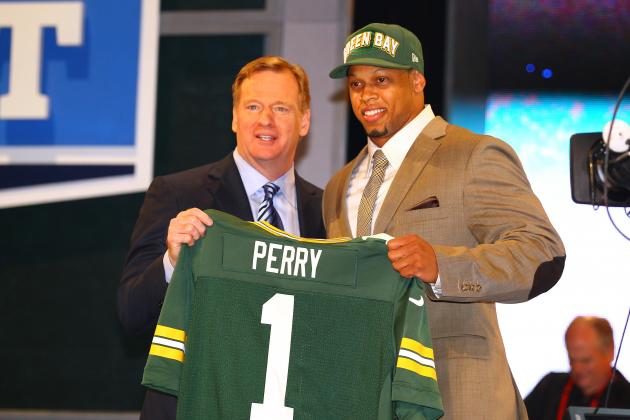 Al Bello/Getty Images

Which NFL rookies are going to put up the biggest numbers in 2012? That is my first thought as I try to predict the 2012 NFL Defensive Rookie of the Year.
My second thought: "Let history be your guide."
In the last 12 years, 10 of the DROY's have been linebackers. The reasoning is pretty simple. If you are drafted by pretty weak defensive team and you're a linebacker, that means you're going to have a lot of chances to tackle somebody. If you end your rookie season with a lot of tackles, those stats look good in the eyes of voters.
So my list is going to have a lot of linebackers on it.
It's also worth noting that since 1996, the latest a DROY was drafted was No. 39 (Kendrell Bell, 2001). So while it's not impossible to be the DROY if you are drafted in the third round or later, it's just highly unlikely. Again, the reasoning for this is pretty simple. If you get drafted in the first or second round, there is a very good chance that you're filling a need, and therefore you'll get on the field right away.
So without any further ado, here is my list of the five players most likely to be selected as the 2012 NFL Defensive Rookie of the Year.
Begin Slideshow

»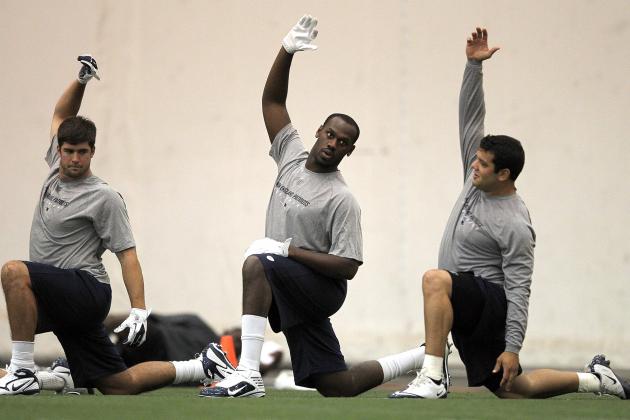 Jim Rogash/Getty Images

Jones is a defensive lineman, so if he wins the award, he would buck the linebacker trend. However, if I'm going to bet on a defensive lineman, Jones is my guy.
One, he plays for a team that is going to win a lot of games. Two, he plays for a team that desperately needs guys who can get to the QB, something Jones could be very good at. Three, I think that combination is going to mean Jones gets a ton of playing time, giving him a lot of opportunities to rack up some numbers.
If it all comes together, Jones could be one of the top pass rushers on one of the best teams in the league, and you just know the media would write things like "Chandler Jones has revived the Pats' pass rush." So Jones definitely has a chance to win the DROY.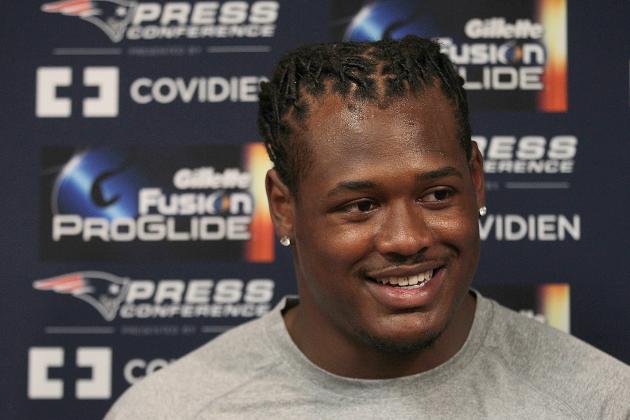 Jim Rogash/Getty Images

Ditto all my remarks on Chandler Jones.
Hightower is coming into a situation where he is going to play a ton as a rookie on a great team. I give Hightower the slight nod over Jones because, as we discussed in the beginning, he's a linebacker. He is going to register more tackles, maybe an interception or two, and he will no doubt pick up some sacks along the way.
Playing alongside Jerod Mayo doesn't hurt either. You know the Pats' offense is going to score a lot of points. Hightower has a chance to lead the charge for a revamped Pats' defense. If he puts up good numbers, and the Pats' D is much better, he will get a lot of votes.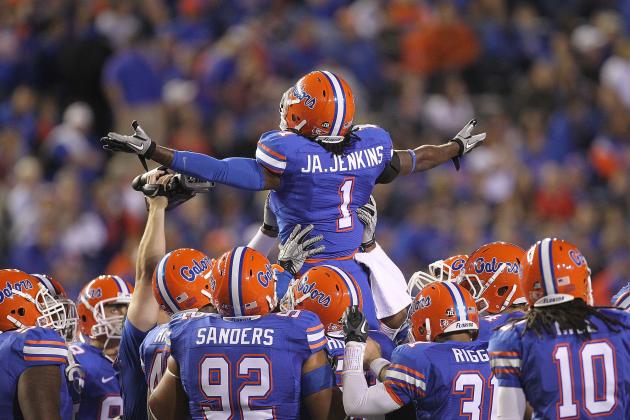 Mike Ehrmann/Getty Images

The last corner to win the DROY award was Charles Woodson back in 1998, so Jenkins will definitely have to beat the odds. He'd also really be pushing the envelope as the No. 39 overall pick, tying him for the latest a DROY has been drafted since 2001. Having said that, if a cornerback is going to win the award, it will be Janoris Jenkins.
His head coach sure thinks highly of him.
Again, winning the DROY is all about putting up numbers and helping your team win. The Rams signed stud corner Cortland Finnegan in free agency. I doubt teams will throw to that side of the field very much.
Jenkins is going to be tested, and that means he will at least get a chance to put up numbers. If he does that and helps the lowly Rams improve significantly on their 2-14 record from a season ago, Jenkins will get a lot of consideration for the DROY.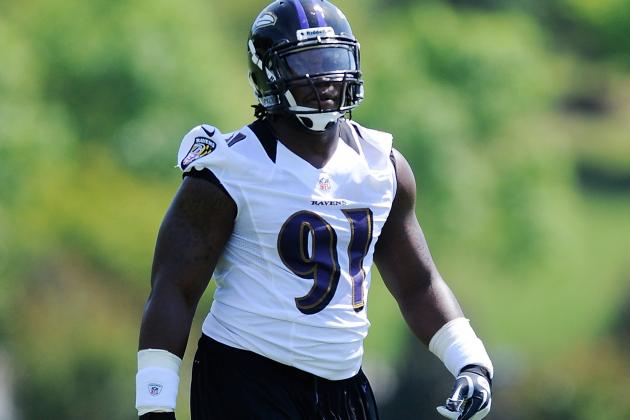 Patrick McDermott/Getty Images

Upshaw has elite talent but slid to the second round of the draft. As a guy who could've been a first-round pick, he probably has a huge chip on his shoulder. Upshaw also has what every good linebacker needs—a great defensive tackle in front of him. Haloti Ngata is a beast, and he allows all of the Ravens' linebackers to make more plays.
Speaking of those Ravens' linebackers, Ray Lewis is surely going to help Upshaw as a rookie. How can you not produce, playing beside the Future Hall of Famer? Terrell Suggs, the 2011 NFL Defensive Player of the Year, will draw a lot of attention if he is healthy.
If Suggs isn't healthy, then that means Upshaw could take on an even bigger role in his rookie year. The Ravens came oh so close to making it to the Super Bowl last year. If Upshaw makes a big splash, he will be one of the favorites to win the DROY.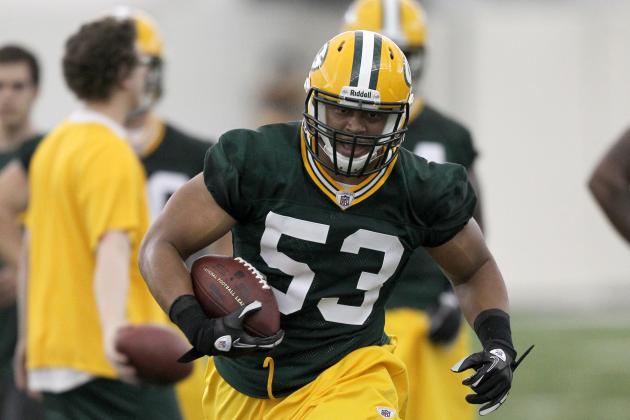 Mike McGinnis/Getty Images

Nick Perry is my pick to win the DROY, and here's why: A linebacker will probably win the award, and he is in the best position to succeed of any of the other rookie linebackers.
He plays opposite Clay Matthews. I could end this slide right there, and you'd understand.
Perry is going to get a lot of chances to get after the QB because of all the attention Matthews gets. In addition, because of Perry's talent level and all of the talent the Packers added via the draft, Matthews is going to get a lot less attention. Defenses won't be able to just load up on him anymore. So expect Matthews to have a big year as well.
When you add it all up, Perry is going to put up numbers, and the Packers defense is going to be much, much better. They already have the best offense in the league.
A rookie linebacker who puts up big numbers, on a team that wins the Super Bowl...
Sounds like the 2012 NFL Defensive Rookie of the Year to me.