2012 NFL Rookie Predictions: 8 Rookies Who Could Be a Last Piece to a Contender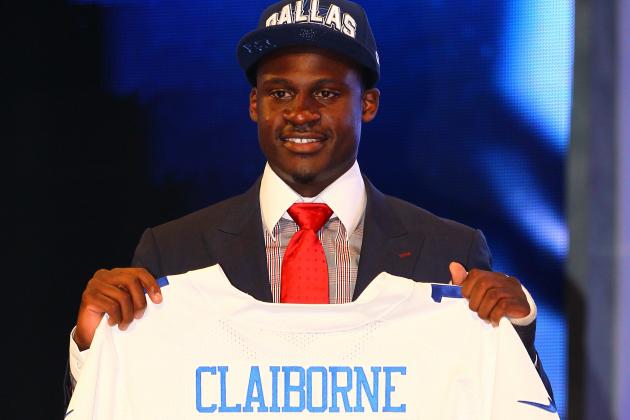 Al Bello/Getty Images

The New York Giants were last season's Super Bowl champions, but while they will come into the 2012 NFL season atop the league's pecking order, many other NFL teams will establish themselves as teams who can contend to be the team who lifts the Lombardi Trophy after winning Super Bowl XLVII.

For every potential Super Bowl contender, a key to their success in the upcoming season will be the ability of their drafted players to contribute as rookies and fill the holes that prevented their team from being a champion last season.

In the following slides, I analyze eight players who have the potential to be major contributors for this teams as rookies and have the potential to help their team make postseason runs this year.
Begin Slideshow

»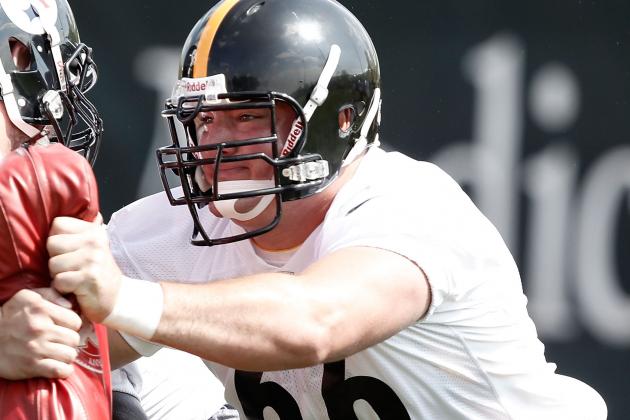 Jared Wickerham/Getty Images

No top NFL contender did a better job filling in the missing pieces of their lineup in the 2012 NFL draft than the Pittsburgh Steelers did.

Over the past few seasons, the Steelers' biggest issue has been poor play by their offensive line, which has also been often ravaged by injuries. In David DeCastro, the Steelers added a tremendous prospect with the talent to step in immediately at either left or right guard and become one of the top guards in the National Football League.

DeCastro is consistent and durable, and he is a complete blocker who can improve the team's pass protection while becoming a primary run-blocker. In conjunction with the team's second-round addition, offensive tackle Mike Adams, the Steelers are in position to have their best offensive line in many years.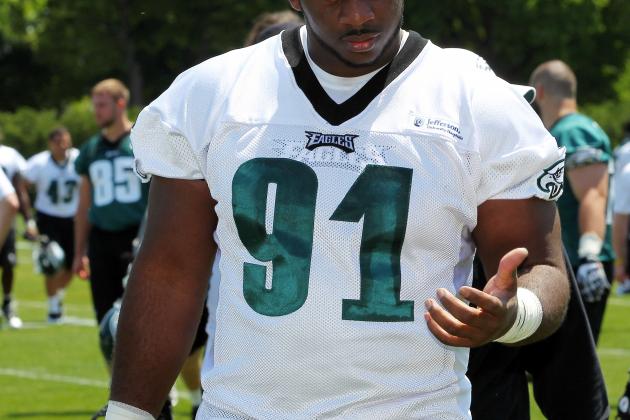 Rich Schultz/Getty Images

After a tremendous haul in free agency, the Philadelphia Eagles were supposed to be among the top championship contenders last season, but losing eight of their first 12 games in the regular season knocked them out of contention.

While it is unlikely that anyone will be calling the Eagles a "dream team" like Vince Young claimed they were last season, they should be expected to improve upon last year's disappointment and make a postseason run. A big factor in the Eagles' success is likely to be their first-round selection, defensive tackle Fletcher Cox.

Cox's talent is still raw, but he is a quick, explosive defensive tackle who has the potential to be the impact player that the Eagles need on their interior defensive front. Although his game will likely take a couple of seasons to develop, he should be able to come in and make an impact as a rookie. The Eagles' defense did not perform up to expectations last season, but they could really use a strong contribution from Cox to be stronger this season.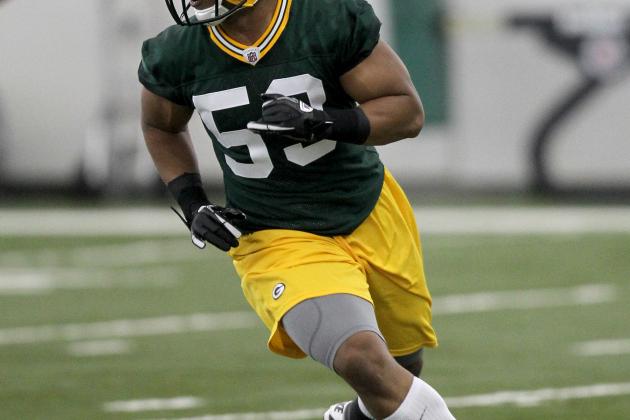 Mike McGinnis/Getty Images

Clay Matthews III is one of the NFL's best outside linebackers, but he had to deal with consistent double-teams last season because the Packers lacked a pass-rushing threat for the left outside linebacker spot. That should change this upcoming season with the addition of first-round pick Nick Perry.

Perry's game is raw, and he has to make a transition from defensive end to outside linebacker, which could slow his initial progress as a rookie. That said, he should be an immediate upgrade over Erik Walden, Frank Zombo and Brad Jones as a starting outside linebacker, simply given his explosive athleticism and his ability to bring pressure and get after opposing quarterbacks.

Even as Perry's game is refining and developing, opposing offenses will still have to pay attention to him.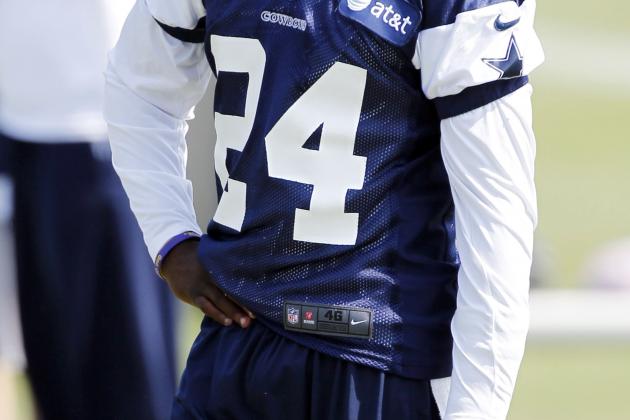 Layne Murdoch/Getty Images

The Dallas Cowboys lacked a difference-maker in their secondary last season, which hurt them when going up against teams with dynamic receiving threats such as Giants receivers Hakeem Nicks and Victor Cruz, and Eagles receiver DeSean Jackson. In the 2012 draft, the Cowboys should have found their difference-maker by trading up in Round 1 to select LSU cornerback Morris Claiborne.

Claiborne is a consistent, fluid and well-rounded cover corner who can step into a starting role immediately across from another new addition at cornerback, free-agent signee Brandon Carr. Claiborne is not smooth and consistent, but he is also a playmaker who can deflect passes, come up with takeaways and be dangerous if the ball ends up in his hands.

The Cowboys already had one big difference-maker in their front seven with DeMarcus Ware, arguably the NFL's best outside linebacker, but adding a playmaker to the secondary in Claiborne will seriously help their cause in getting back to the postseason.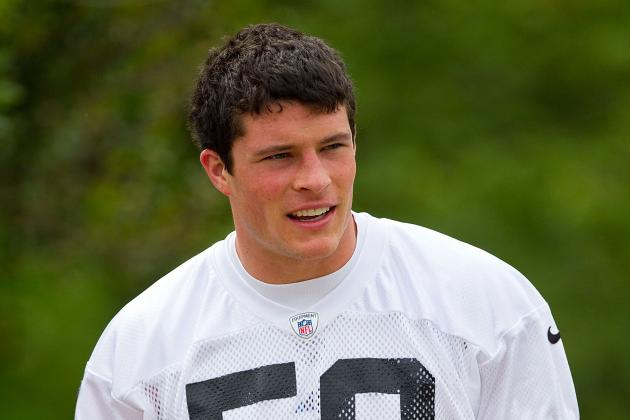 Brian A. Westerholt/Getty Images

The Carolina Panthers may not be Super Bowl contenders in 2012, but they made big strides in 2011 with a remarkable rookie season from quarterback Cam Newton. With a year of experience under his belt, Newton will be ready to make a run at the postseason with the Panthers, who could take advantage of a weakened NFC South if the Saints struggle in the absence of suspended head coach Sean Payton.

While the offense made big strides last season, the defense is now the serious concern going forward. Fortunately for the Panthers, they drafted a first-round selection in Luke Kuechly who can step in and become a leader and star of the defense right away.

Of any defensive player in the 2012 draft class, Kuechly was the most polished and NFL-ready. He was tremendously productive at Boston College, and he is an instinctive linebacker, sound tackler and athletic playmaker. Kuechly is expected to start at weak-side linebacker, but he can start at any linebacker position and make an immediate impact.

If the Panthers are to make it to the postseason, strong play for Kuechly will be crucial to that effort.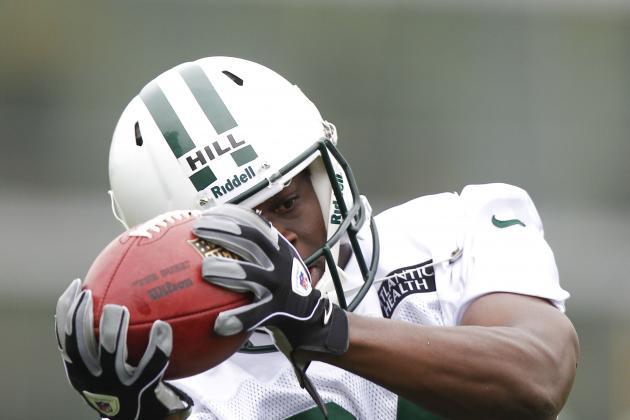 Jeff Zelevansky/Getty Images

Many flaws were exposed for the New York Jets last season that could continue to keep them from being a major contender in 2012, but one area where the Jets really needed to upgrade was in the receiving corps. Adding a big-play receiver could go a long way for the Jets offense, which is why Stephen Hill earns a spot on this list.

Hill is a raw talent, but he has the potential to be an immediate weapon for the passing offense, even if only as a downfield deep threat who runs streak routes as he continues to learn how to run routes. With great size and blazing speed, Hill is going to be a challenge for any cornerback to match up against, and Hill has the ability to make spectacular downfield catches and be a big-play threat from the first game he plays in the National Football League.

It may take time for Hill to round out his game to become a polished starting wideout, but he should make an impact in whatever role he plays in his rookie season.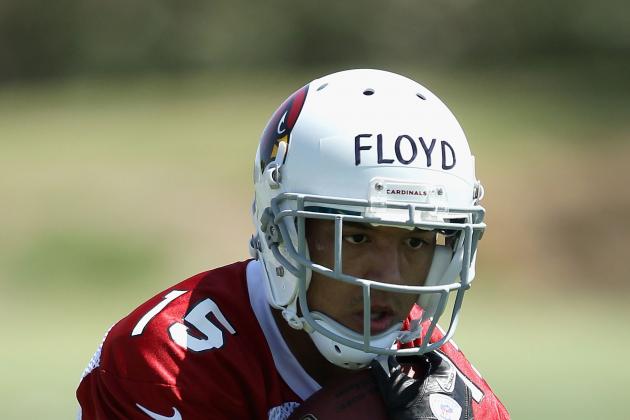 Christian Petersen/Getty Images

Few players are in a better position to make an immediate impact for their team than Michael Floyd. While the Cardinals' quarterback situation led by Kevin Kolb is somewhat shaky, Floyd enters an offense where he can immediately become a No. 2 wideout. Additionally, he will avoid double coverage as he will be starting across from one of the NFL's elite wide receivers, Larry Fitzgerald.

The Cardinals may not quite be in a position to contend with the 49ers for the NFC West title this upcoming season, but making the playoffs is a real possibility. The passing offense in Arizona has not been the same since they traded away Anquan Boldin, but Floyd could be the missing piece across from Fitzgerald that they have lacked, and help accelerate Kolb's progression by adding another big receiving threat along with Fitzgerald.

Floyd is a skilled receiver who should make an impact in his rookie season, and if the Cardinals are to make a playoff run, his play will be a crucial aspect.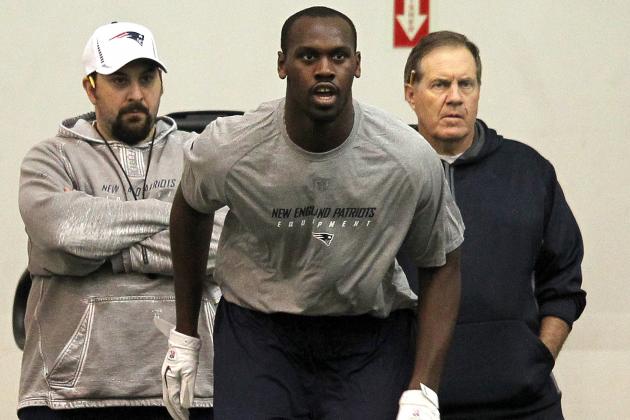 Jim Rogash/Getty Images

Calling Chandler Jones a "last piece to a contender" for next season is the biggest stretch of any of the players on this list, but he very well could turn out to be the player that the Patriots really needed for their defense.

Mark Anderson and Andre Carter did a very good job as hybrid pass-rushers for the Patriots last season, but both were on one-year free-agent contracts. The Patriots have lacked a young, cornerstone pass-rusher for many years. Jones is a raw project who may not be that pass-rushing playmaker they need in his rookie season, but he has the potential to be exactly what they need in a hybrid defensive end/outside linebacker.

Jones is a long, athletic player with big upside, and given the Patriots' track record with finding talent and quickly developing draft picks into productive players, it would not come as much surprise if Jones ends up being a major part of their defensive front seven as a rookie. The Patriots are thin on pass-rushers behind Jones, so his potential contribution is very important to their chances to make it back to the Super Bowl in this upcoming season.
Thanks for reading!

Follow me on Twitter @Dan_Hope.