Patriots' Rookie Tavon Wilson: Breaking Down the Enigma of the 48th Pick
May 24, 2012

Jonathan Daniel/Getty Images
No Combine invite. No All-Star practices invite. Not even a draft-worthy grade from some NFL draft analysts.
It's always been hard for Illinois defensive back Tavon Wilson to get noticed, but in April's NFL draft, the rest of the world finally learned who he was. The Patriots selected Wilson with the 48th overall pick in the 2012 NFL draft because of what he brings to the field: Physicality, versatility and upside. 
Flashing back to Wilson getting selected on the second day of the draft, many were upset at the pick because, well, nobody had a clue who he was. Even Mel Kiper scoured through his draft guide to find something to say on live television. It was truly a moment that asked the question—who?
However, since the selection was made, fans have been cautiously optimistic (partly because it's Belichick who's drafting) and for good reason; Wilson's tape is not bad. He is far from the lower-round prospect draftniks implied, but there is question he was worthy of that high of a draft choice. 
In the minds of many, he wasn't because he lacked an elite skill set. Instead, he's sort of a jack of all trades and a master of none. Perhaps that's what New England was looking for when they selected him? It's certainly possible, as I'll explain later.
But they also knew the draft was truly wide open in terms of talent. There were many players the Patriots could have taken and justified, which they never seem to do—but I will. 
Wilson was one of the most intriguing players I watched in evaluation after the draft—I won't claim to have seen him prior to the pick—and I saw a lot of talent to work with.
He is a typical Illinois defensive back: Physical, versatile, has issues with his back to the ball in coverage, but there's upside. His versatility stood out immediately because he aligned in a plethora of areas on the field such as:
Safety.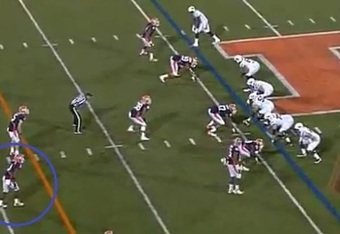 Boundary cornerback (on the short side of field).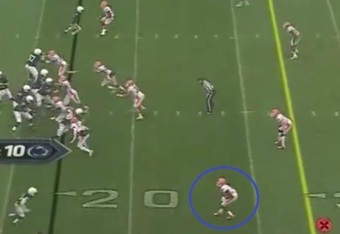 Field cornerback (on wide side of field).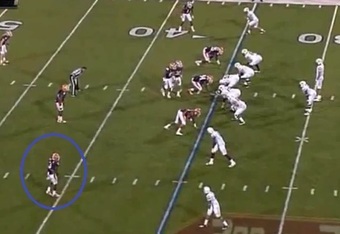 Or in the box.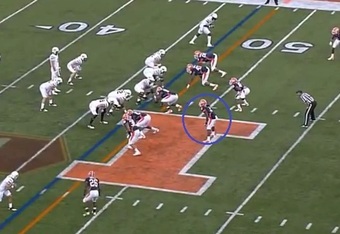 The versatility of Wilson was a big reason why he was drafted so high, and it was explained by his former defensive coordinator Vic Koenning:
'"The spread offense in the NFL has kind of made linebackers obsolete in many ways. Offenses can now work on mismatches with linebackers in the passing game. If you have a safety that's big enough who won't embarrass themselves in run support, you have the best of both worlds."
Koenning's comments bring up a good point about sub-packages and how teams are having issues getting enough quality run defenders in the box while also being prepared against the pass.
The Patriots' own offense took advantage of this in multiple situations last season, most notably against the Jets' nickel and dime packages. They did it by running the ball against sub-packages and found success because the defenders were small and, consequently, engulfed by the Patriots' offensive linemen. 
On the other side of the ball, the Patriots can prevent this from happening to them with Wilson, because one of his greatest strengths is playing against the run. He shows a very good understanding of his run assignments, and he also can be physical when bringing down ball carriers. 
In several plays against Arizona State last season, Wilson showed discipline when defending the Sun Devils' movement-oriented offense. An example of this was when Wilson was lined up in the slot against a receiver and took him toward the sideline, setting the edge and forcing the swing route back inside to the middle of the field.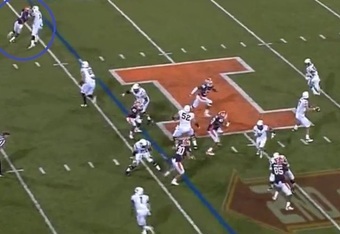 Later in the game, Wilson, once again, used his prowess against the run, reading the play, stacking and shedding off the block made by a receiver before dropping his hips and sticking his head in to make the tackle.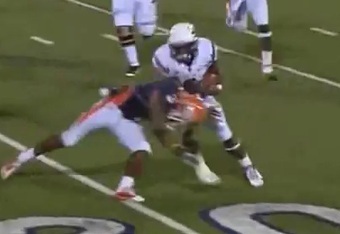 Moreover, looking at his ability and experience in pass defense, former defensive coordinator Vic Koenning further commented:
"What you have in a guy like Tavon is someone who has played enough man—both press and off the line—to make the adjustment. He's comfortable with different zones, and he's comfortable near the box. We did a bunch of different stuff with him."
Koenning is right that Wilson has a lot of experience, both physically lining up at different positions and mentally as he's seen a lot of different concepts. This is a significant positive for him coming into the NFL because not every defender is as fortunate. 
In addition, Wilson has good closing ability despite some people criticizing it from what I've seen. He shows the ability to plant and drive on the ball when it is in the air. He has not done a significant amount of this from what I've seen, mainly because of the scheme and the way he's been used, but he has the ability to do it.
An example of this was, once again, against Arizona State, when he nearly intercepted a pass (and was incorrectly flagged for a pass interference), by breaking on the ball once it was released by Arizona State quarterback Brock Osweiler. 
Wilson was the field cornerback here, which means he was to the wide side of the field. Typically, these types of defenders are those who can cover a lot of ground and handle coverage duties, which Wilson did on this play. 
When Osweiler dropped back, Wilson read his up-field shoulder, which indicated the quarterback was getting ready to throw the ball, and immediately, Wilson attacked downhill. To borrow Mike Mayock's terms, he showed "click and close" ability when he did this.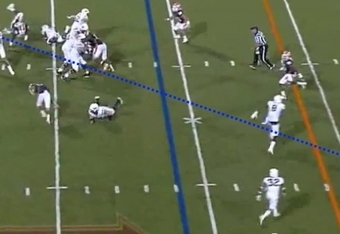 While he does show the ability to close on the ball, he does need to clean up his technique, including his footwork and how he deals with receivers in coverage. This was an issue that appeared in multiple games, but for the sake of consistency, I will illustrate it using the Arizona State game.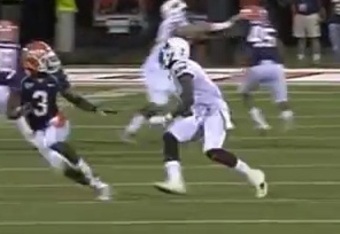 An Arizona State receiver ran a vertical stem from a slot alignment and Wilson was in-phase (shoulder-to-shoulder) with the receiver.
However, once the receiver broke off his vertical stem and spotted up to the quarterback, Wilson took the long route to defending the pass. Opposed to turning into the receiver, Wilson made a full 360-degree turn, which wasted steps in coverage and ultimately allowed a catch.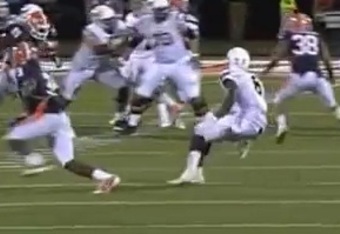 Along with this, Wilson has a tendency to fall a step behind in coverage when running down the field with receivers. This was the case when he played cornerback, which I don't expect him to see a significant amount of time at in New England. Instead, I expect them to use him at safety, drop him into the box to defend the run and as a blitzer.
He showed at Illinois he can play in the box as a run defender, and he's shown he can be effective as a blitzer with his good balance, foot speed and physicality. This versatility is most likely the most significant reason the Patriots decided to spend a second-round pick on him, despite many believing he was not valued as one by draft pundits.
When evaluating the draft selection, it's important to keep in mind the trend of today's NFL, which is seeing a lot of multiple receiver sets that force defenses to utilize multiple personnel groupings (sub-packages) in order to defend the pass. This leads to teams having issues against the run, consequently opening up the entire playbook for the offense. 
With that said, Wilson was not a reach in the early part of the second round, because there was a variety of players who could have gone anywhere in the second or third round due to a lack of standouts in the draft.
Although he needs to clean up his technique, Wilson's performance last season was good, and he has the potential to develop into a starter, which is what you ask for from a second-round draft choice.
All snapshots are courtesy of mathew40, and draft videos are courtesy of Draftbreakdown.com.