Kellen Winslow: Seahawks' Tight End Being Sued over Dog Poop Fiasco
May 23, 2012

Mike Ehrmann/Getty Images
Kellen Winslow Jr. is being called out as a slob, but in more precise legal terms. 
Brent Schrotenboer of The San Diego Union-Tribune reports on a brief stay in Rancho Santa Fe that may end up costing the football player hundreds of thousands of dollars. 
Winslow hardly needs the headache at the moment. The veteran tight end was deemed expendable by by the Tampa Bay Buccaneers recently and was traded to the Seattle Seahawks. 
Instead of concentrating solely on learning a new system, he will also have to worry about a bizarre lawsuit that involves dog poop, the smell of animal urine and an expensive house that was allegedly trashed. 
Winslow and his then pregnant wife moved into a lavish Rancho Sante Fe home in January 2011 and stayed until July 1, 2011 at the cost of $9,000 a month. 
The allegation on the part of the owners features; Winslow paying only $8,500 for the final month's rent, having outstanding water payments, having the Persian rugs stained with dog urine and also littered with dog feces and making the house generally smell like a kennel. 
Oops.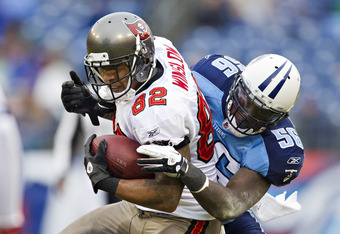 Wesley Hitt/Getty Images
Winslow and his lawyers state this is an unfounded claim and that they are merely trying to "shakedown" the professional athlete. 
His attorney, Brian Watkins, explains:
They want to portray it as though Kellen Winslow had a fraternity of football friends partying. But the house was rented for his wife, who was pregnant. She was living there with her mother and a housekeeper. There was no partying going on. Kellen was rarely even there. 
Not sure what kind of party Watkins is used to, but the complaint extends beyond things you might consider normal wear and tear, even normal party stains.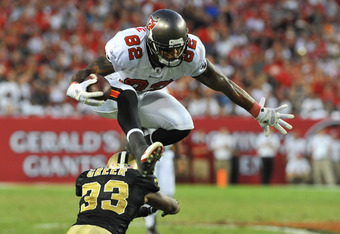 Al Messerschmidt/Getty Images
The owners allege every corner of the house is damaged and complaint now cites $133,000 in damages. 
The owners acknowledge they were well aware that Winslow was a NFL player and was one of the reasons they rented to him, citing the league regulation that requires them to "avoid gross and wanton conduct that would be deemed detrimental to the image" of the league, via the report. 
Unfortunately, dog poop isn't something that will destroy the long legacy of this storied league. It does some pretty awful damage to Winslow's image though. 
Again, these are merely allegations at the moment, but they paint a pretty grim picture of a dog that went to town on some pretty nice Persian rugs. 
Bad doggy, and bad, bad Winslow. 
Follow me on Twitter and make your day.