20 NFL Rookies Guaranteed to Start Right Away
Al Bello/Getty Images

Right now, every NFL team is hoping its first—and maybe first several—2012 draft picks will start. But which teams will see this wish become reality?
Some rookies are all but guaranteed to start. It could be the situation they are entering, or it could be the player itself. It is usually a combination of both.
Many rookies will start at some point during the 2012 NFL season, but 20 are almost certain to begin the season as starters.
Begin Slideshow

»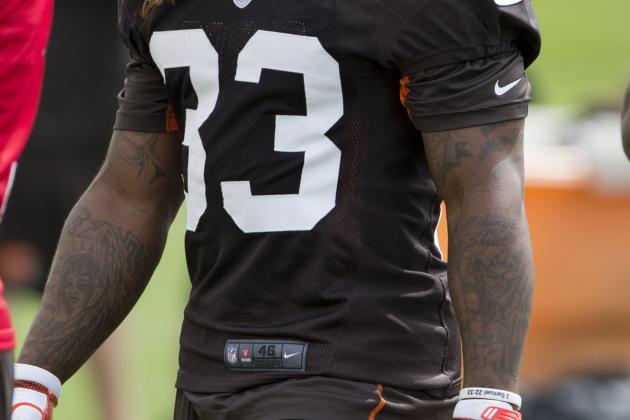 Jason Miller/Getty Images

When a running back is drafted No. 3 overall, he better start right away. Trent Richardson is incredibly talented, and he's facing no competition from the Browns' other running backs.
Richardson should step onto the field and solidify his status as a premier back. The Alabama star will provide a huge boost to Cleveland's offense.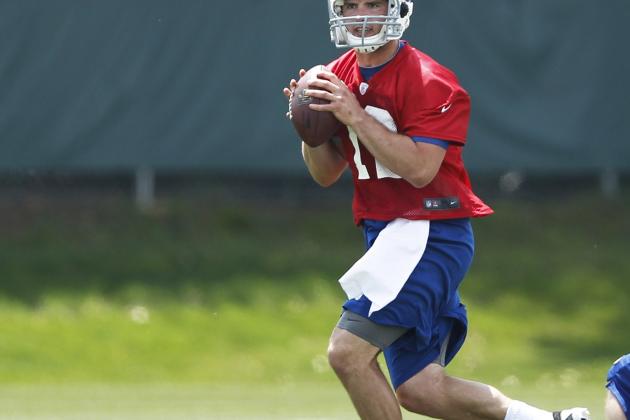 Joe Robbins/Getty Images

No quarterback in recent memory was as pro-ready as Andrew Luck is, and the Stanford star is ready to run an NFL offense. The Colts don't have many other options at quarterback, either.
Luck won't dominate from the start, but he won't be bad. It will take time for Luck to really hit his stride, and he'll simply be average as a rookie.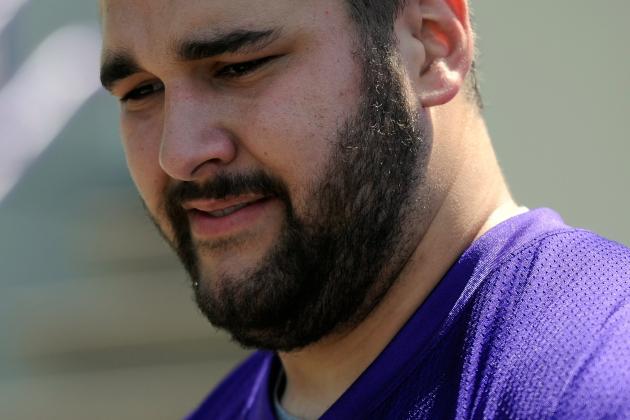 Hannah Foslien/Getty Images

First-round offensive linemen typically start as rookies. And Matt Kalil isn't a typical first-round lineman. He was the No. 4 overall pick and a legitimate franchise left tackle in the making.
It's not likely Kalil will step in at left tackle and dominate the competition, but he should more than hold his own. Kalil will keep Christian Ponder's blind side safe.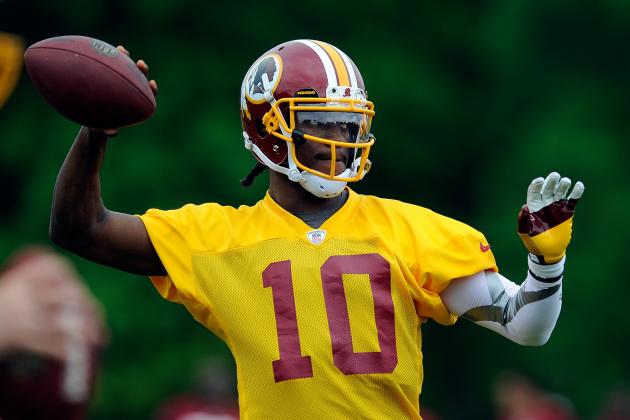 Patrick McDermott/Getty Images

Mike Shanahan has already confirmed Robert Griffin III is Washington's starting quarterback. The Redskins paid a ton to get Griffin, and though he isn't exactly pro-ready, the Heisman winner will play well.
Griffin's physical ability will help him make an easy transition. If he's in trouble, Griffin can simply run, allowing Washington to keep the offense simple. The Baylor star will have to mentally adjust, but his physical game is ready.
Griffin won't dominate, but he will play well and is a legitimate Rookie of the Year candidate.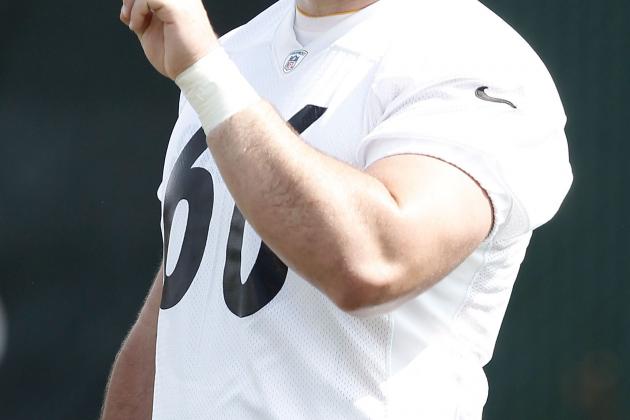 Jared Wickerham/Getty Images

The most highly praised guard in years, David DeCastro will provide an immediate upgrade at right guard. The Stanford product can play in any phase of the game, and he could be a Pro Bowler as a rookie.
DeCastro is simply too good not to be on the field, and Pittsburgh's offensive line is weak. DeCastro is guaranteed to start, barring injury.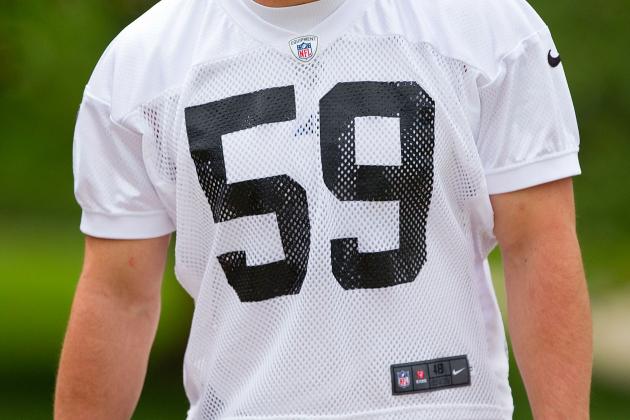 Brian A. Westerholt/Getty Images

The Panthers have confirmed Luke Kuechly will play at weak-side linebacker, and Jon Beason will continue to handle the middle-linebacker position.
Kuechly has a knack for making tackles, and he will make plenty of them in Carolina. Athletic enough to make plays behind the line of scrimmage, Kuechly will be all over the field.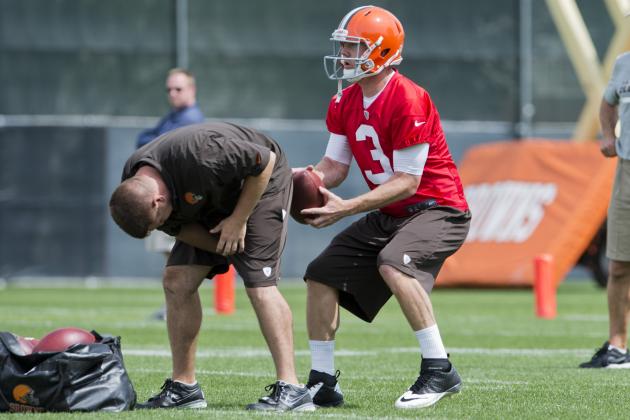 Jason Miller/Getty Images

The Browns have stopped just short of naming Brandon Weeden the starter, but the 28-year-old is going to be the guy in Cleveland. Cleveland would not have drafted Weeden so high if it didn't think he was ready to start.
Weeden's physical ability will help him, but he will need to adjust to Pat Shurmur's offense. Weeden will also be hindered by a lack of surrounding talent, so his numbers probably won't be great.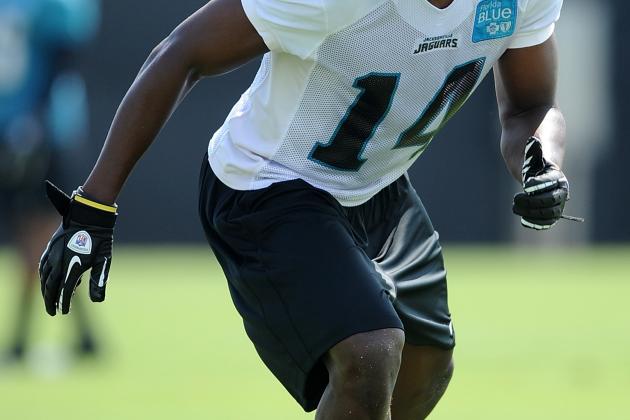 Rick Dole/Getty Images

Pro-ready by receiver standards, Justin Blackmon will likely start opposite Laurent Robinson. Blackmon runs solid routes and can make plays with the ball.
Blackmon will probably catch a ton of passes as a rookie, but his yardage won't be too high. The Jaguars will get Blackmon the ball underneath, and he will be left trying to make plays after the catch, which he won't do as easily in the NFL.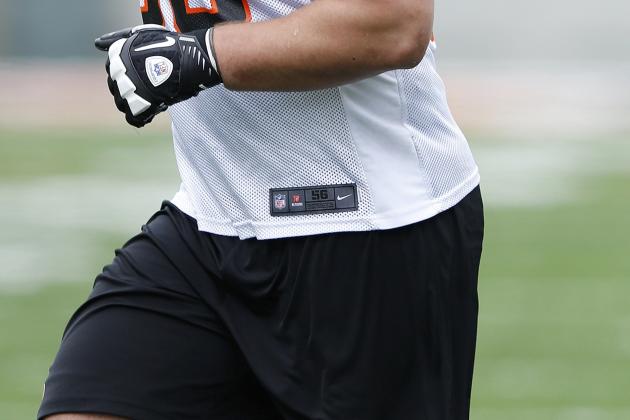 Joe Robbins/Getty Images

With two starting guards to replace, Cincinnati will start Kevin Zeitler. A first-round guard won't spend much—or any—time on the bench, and the Bengals have an especially large need.
A reasonable athlete with power, Zeitler won't stand out in any one dimension, either positively or negatively. That's more than acceptable from a rookie.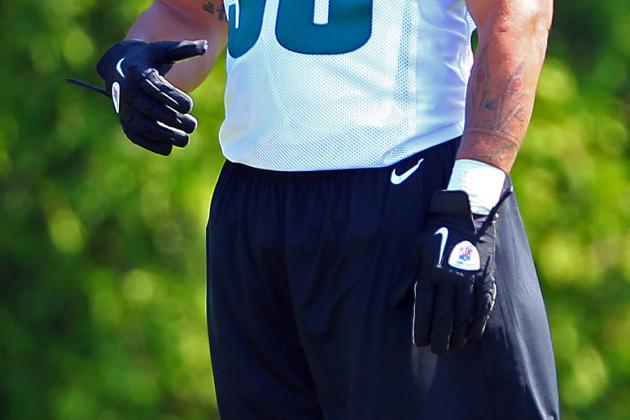 Rich Schultz/Getty Images

A small but speedy linebacker, Mychael Kendricks fills a huge need for the Eagles. Kendricks will likely man the weak-side position next to DeMeco Ryans.
At times, Kendricks will struggle to shed blocks and make plays in the run game, but he will make plays all over the field. Athletes like Kendricks simply cannot be contained, regardless of how raw they are.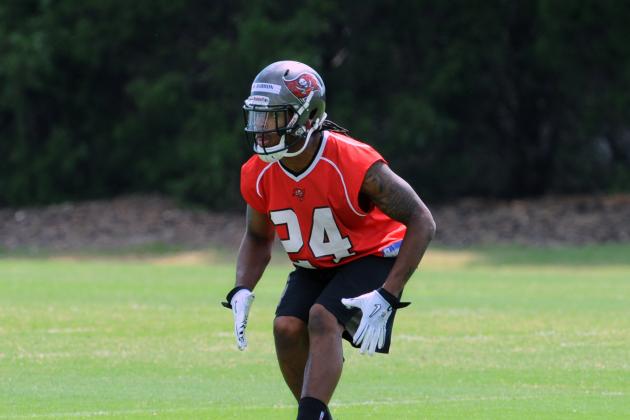 Al Messerschmidt/Getty Images

The No. 7 overall pick, Mark Barron, better start. Safeties are rarely drafted so early, so the pressure is on Barron to contribute in a big way.
Barron is a complete safety with few weaknesses. He will shine against the run and hold his own in coverage, which should be more than enough to keep him on the field.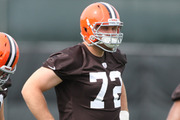 The Browns simply do not have another right tackle. The No. 37 overall pick, Mitchell Schwartz was drafted early, and Cleveland needs him to step up and start.
Schwartz will go through some growing pains, but he should be a huge upgrade and an average right tackle. Though he won't dominate, Schwartz won't be a weakness.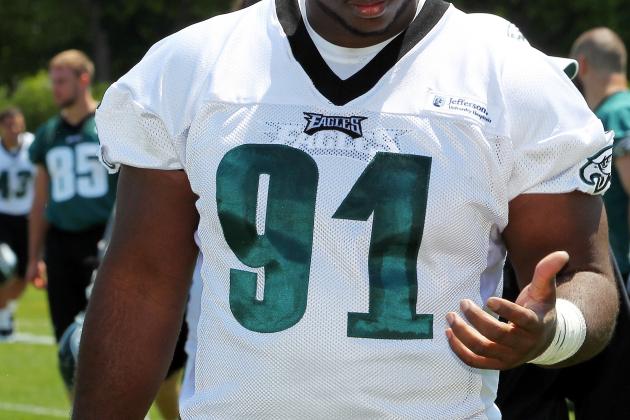 Rich Schultz/Getty Images

Fletcher Cox's style of play and physical ability makes him a perfect fit in Jim Washburn's defense. Cox and Cullen Jenkins should immediately form a dominant tackle combination.
A terrific pass-rusher, Cox will get after the quarterback from multiple spots. He will also penetrate against the run, making plays on all downs. Cox will be overpowered at times, but he will make enough plays to compensate for it.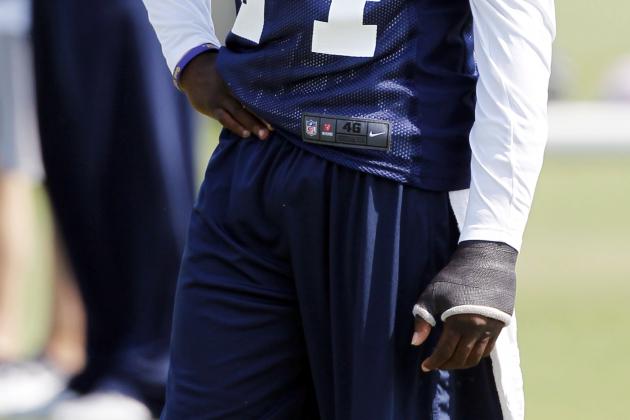 Layne Murdoch/Getty Images

The Cowboys traded quite a bit to secure Morris Claiborne. Dallas' secondary was in shambles during 2011, and Claiborne should combine with Brandon Carr to form quite the cornerback combination.
Like all rookie cornerbacks, Claiborne will get burnt at times. He will also make his fair share of plays, though, and he will show flashes of brilliance, even as a rookie.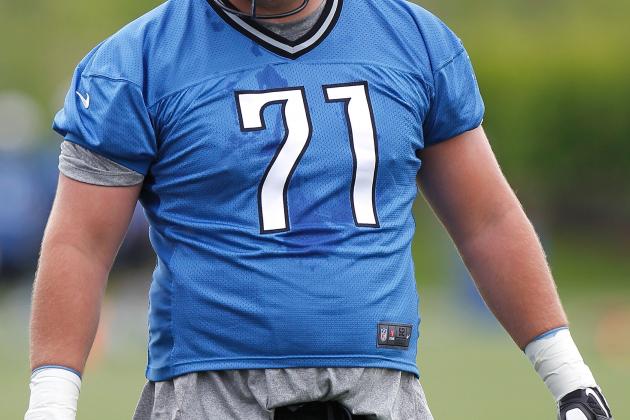 Gregory Shamus/Getty Images

Riley Reiff will likely start at right tackle before possibly making the move to the blind side. Gosder Cherilus could move inside to guard or be cut.
Reiff will not dominate anyone, but he will be solid. Pass-rushers will beat him on occasion, but not consistently. Reiff won't always win in the power game, but he won't lose too often, either.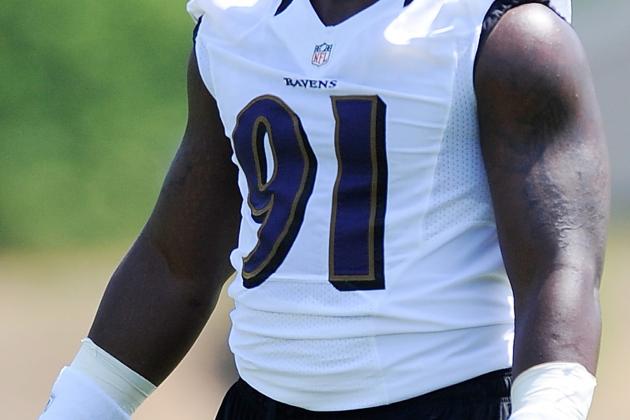 Patrick McDermott/Getty Images

If Terrell Suggs wasn't hurt, Courtney Upshaw would not be on this list. Upshaw is an outstanding run-defender with an ability to rush the passer and play in coverage.
Upshaw will probably be nothing more than a solid contributor as a rookie. He won't rack up a ton of sacks, but he will play well against the run and avoid being taken advantage of.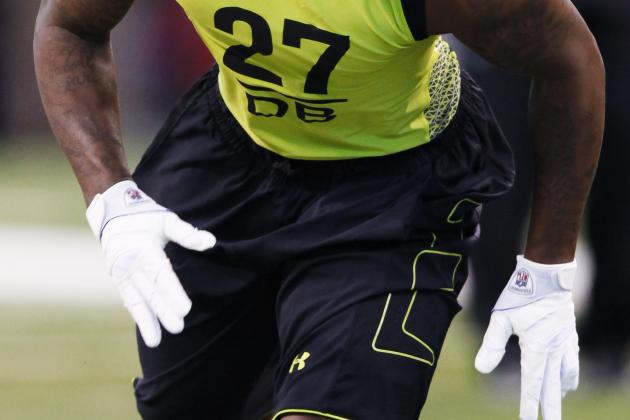 Joe Robbins/Getty Images

One of the more talented players in the draft, Janoris Jenkins would have been drafted well before the second round based on ability alone. Off-the-field issues won't keep the Rams from starting Jenkins.
Jenkins will probably play quite well as a rookie. The former Gator can hold his own against NFL competition and shouldn't be a weak spot on the St. Louis defense.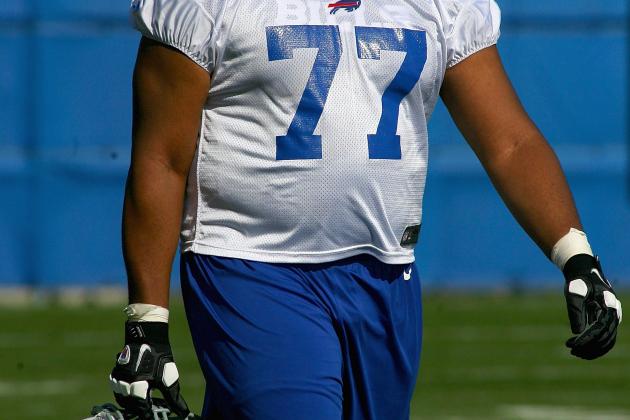 Rick Stewart/Getty Images

If Cordy Glenn doesn't start at left tackle, he will start at right tackle or guard. Buffalo's offensive line is a huge weak spot, and Glenn would provide an upgrade at a number of positions.
Glenn probably won't stand out much as a rookie. He will still need to improve his technique and footwork, but his athleticism will help him get by without too much incident.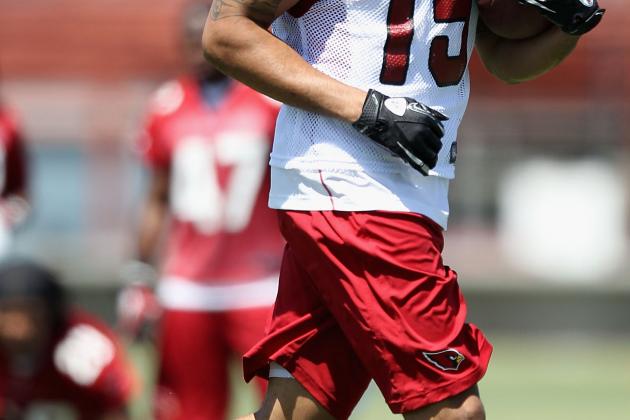 Christian Petersen/Getty Images

A poor man's Larry Fitzgerald, Michael Floyd is already a good route-runner and wideout. Unlike Andre Roberts, Floyd offers a legitimate weapon for Kevin Kolb.
Floyd's protection will be modest—maybe slightly above-average—but he will draw attention from the aforementioned Fitzgerald.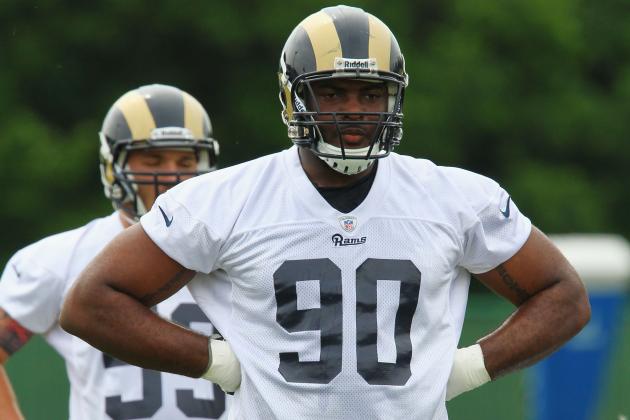 Dilip Vishwanat/Getty Images

St. Louis' defensive tackle situation is terrible, and even the raw Michael Brockers provides a significant upgrade. Brockers isn't much of a pass-rusher yet, but he has huge upside in every aspect of the game.
Brockers will play strong against the run while not penetrating the backfield too frequently. The LSU star will simply hold his own while developing the ability to make more plays.