Kerry Wood Retires: Some Words of Sage Advice to Overhyped Rookies of Today
May 18, 2012

Jonathan Daniel/Getty Images
According to Sports Illustrated, Kerry Woods is retiring. (Maybe he read my column?) And while it's always a shame to see great players hang up their cleats, it's important to recognize the lesson here.
George Santayana famously noted that those who fail to learn from history are doomed to repeat it, and Wood's retirement is nothing if not a historic event. A first-round draft pick and something of a rookie phenom when he set the NL record (and tied Roger Clemens' MLB record) with a 20-strikeout game back in 1998, Kerry Wood appeared to be on the fast track to baseball immortality.
But then again, so did guys like Scott Erickson. And Pat Listach. And Jerome Walton. And Todd Hollandsworth. And Dontrelle Willis.
Point is, meteoric rises often predicate equally impressive falls. And with all the hype being heaped on youths like third-year pitcher Stephen Strasburg, sophomores Mark Trumbo and Mike Trout, and rookie Bryce Harper, it would do well for these purported future stars to learn from those who came before—for the benefit of their own longevity.
If I were a crusty old manager in the Los Angeles Angels or Washington Nationals locker room, I'd pull these kids aside and warn them of these pitfalls that lie ahead…
Injuries
Look, injuries are usually not a player's fault. Yes, there are exceptions—most notably, the career-derailing injuries of Brien Taylor and Jason Isringhausen, each occurring when a hotheaded youth threw an ill-thought out, pitching-hand punch—but for the most part, injuries occur when players are out there on the field, doing their best to play hard for their teams.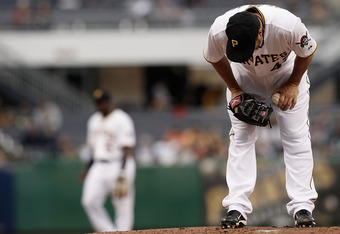 Jared Wickerham/Getty Images
It's a shame. And no one's at fault because of it. But it's important to recognize that injuries do happen, and act accordingly. Bryce Harper jumps around like a jackrabbit every time he does something remotely positive on the field—shouldn't he learn from Bill Gramatica, the NFL kicker who tore his ACL while celebrating his own successful field goal?
The perils of fame
What do Darryl Strawberry and Dwight Gooden have in common? Well, they were both first round draft picks taken right out of high school, they were both Rookies of the Year, they are both in that rare fraternity of players who've won World Series championships with two different teams from the same city…
And they both squandered promising careers and limitless talent by acquiring tastes for nightlife and drugs.
This is the sort of thing that can happen to anyone, and especially to sudden millionaires barely (or in Harper's and Trout's cases, not even) old enough to legally buy a drink in a bar.
So watch out, kids! People will buddy up to you and act like they're your friend… but they're not your friend! (Channel Nancy Reagan—do you even know who she is?—and Just Say No!)
Which brings us to the final matter…
Loss of competitive fire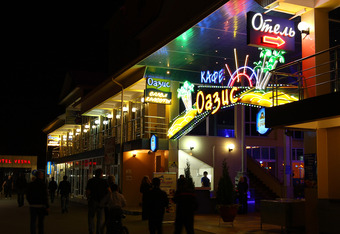 Richard Heathcote/Getty Images
This is the big one. You can't stretch to prevent this. You can't educate to prevent this. You can't keep bad influences away to prevent this.
It just happens.
It happened to Mike Tyson.  It happened, some would argue, to Diego Maradona. It's the kind of thing that just occurs to young phenoms at the pinnacle of their sport.  They do all they set out to do, and then they just… fade away. They don't care any more. Once they've proven themselves, they find they don't have that same hunger. And then, there's nothing left.
Of these three, it was injuries that felled Kerry Wood, and though he struggled for a decade and a half, putting up a good fight to remain in the majors, he never really was able to live up to the promises that his performance as a young phenom bred. To the other young guys of today—especially the ultra-hyped ones like Harper and Strasburg, Trumbo and Trout—I just want to say: watch out. Be careful. Ten cuidado.
Because it's a rough, rough game out there. And you never know just how far the drop can be from media darling to also-ran... until you make the fall.