Texas A&M Football: Which Player Will Have the Best Rookie NFL Season in 2012?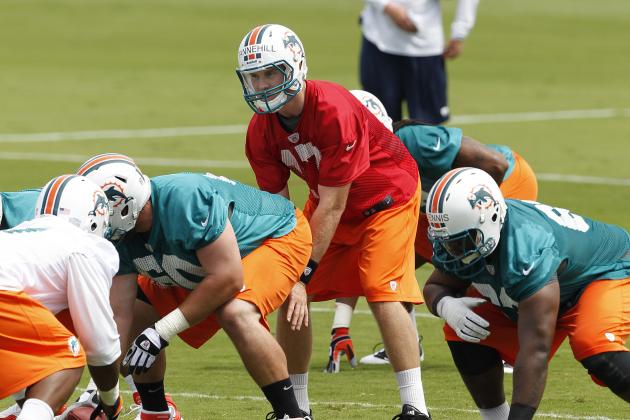 Joel Auerbach/Getty Images

The Texas A&M Football team produced four picks in the 2012 NFL Draft and six more players signed on to teams as undrafted free agents. Even though Ryan Tannehill was the highest drafted of the group, Randy Bullock will have the most successful season of any of his fellow rookies from A&M.
Success in the NFL is determined by a lot of factors. Being in the right scheme, under the right coach at the right time can mean the difference between a 10 year career and being cut in training camp.
Injuries can kill a career before it ever gets started. Some coaches, like Bill Parcells, prefer bigger players and will not even consider a player if they are "undersized" by NFL standards.
Tannehill, Bullock and Cyrus Gray should be locks to make their NFL squads while everyone else will have to fight it out in training camp.
This is a look at all of the Aggies who will be heading into the NFL as rookies and who is the most likely to have the best rookie season.
Begin Slideshow

»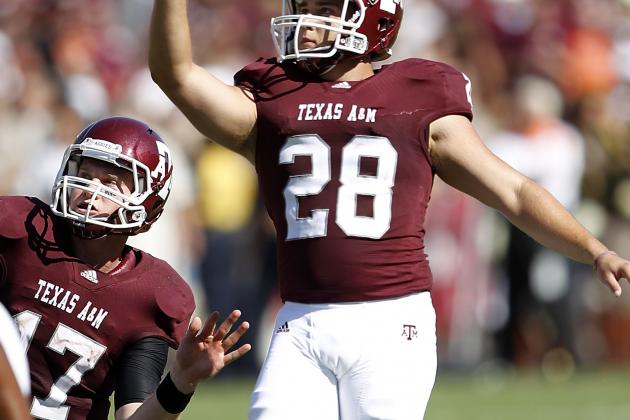 Bob Levey/Getty Images

Bullock was a fourth round pick by the Houston Texans.
You know when a team uses a draft pick on a kicker that they plan to play him, especially a pick as high as the fourth round.
Bullock should start as a rookie and should be fine as the placekicker. He is accurate out to 55 yards and should enjoy all the advantages of kicking in a dome and playing road games at venues like Lucas Oil Field.
He is the safe bet among all the Aggies entering their rookie seasons to have the best year. He is going to start and should excel in a dome.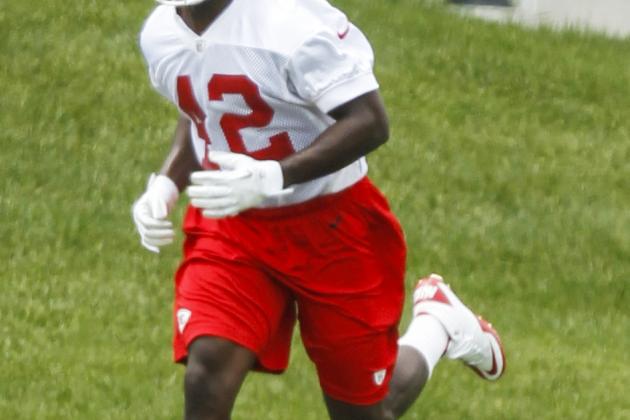 Kyle Rivas/Getty Images

Cyrus Gray was the steal of the draft going in the sixth round to the Chiefs. Gray has explosive speed and is solid catching the ball out of the backfield and in pass protection.
He gets better as the game goes on and could be a 20-30 carry per game back in the NFL. Gray's patient running style translates well to the pro game.
Gray should start the season at third string behind Jamaal Charles and Peyton Hillis. He should be able to help the Chiefs on special teams by returning kickoffs.
Because of Charles and Hillis' injury histories, Gray could see playing time at running back at any time.
He is a guy who could surprise if he gets major carries. If Charles or Hillis go down and Gray gets a chance to show what he can do, I would not be surprised at all for him to run off a string of 100 yard rushing games.
If he is able to do this, he will receive more credit for his performance than his former Aggies teammates since he was such a low draft pick.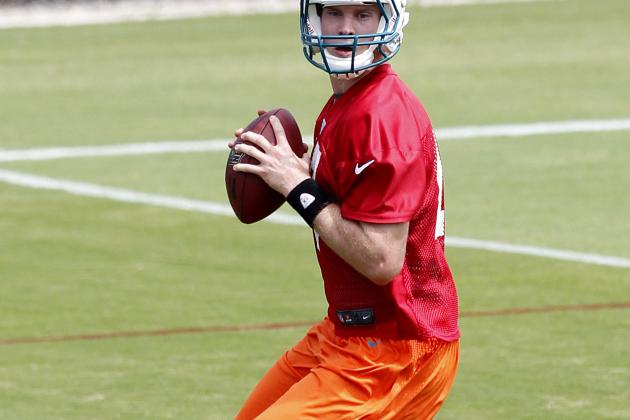 Joel Auerbach/Getty Images

Tannehill was the No. 8 overall pick in the 2012 Draft. He already knows the majority of the playbook since it is the same one he used in college.
Tannehill was reportedly impressive at the rookie mini-camps. Teams do not use a top 10 draft pick on a player and expect to sit him for the entire rookie season.
Even thought Tannehill is battling it out with Matt Moore and David Garrard for the starting quarterback spot. Expect Tannehill to start at least 10 games and to put up a good amount of yardage as a rookie.
Because the mistakes of quarterbacks are magnified, Tannehill should not be expected to receive a lot of credit even if he has a good rookie season. Gray putting up 400 yards rushing and five touchdowns will be viewed as more successful than Tannehill passing for 2,500 yards and 10 touchdowns because of where they were drafted and the positions they play.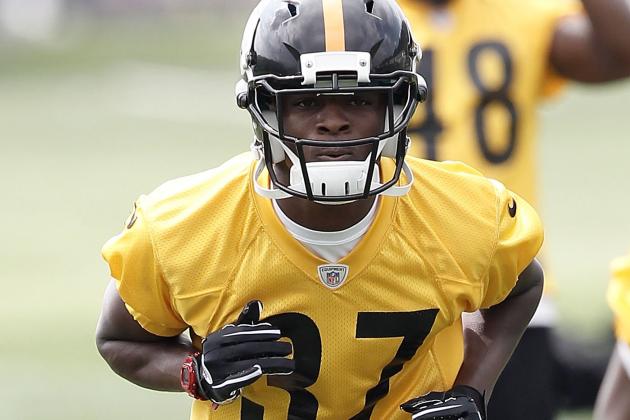 Jared Wickerham/Getty Images

Frederick was a seventh round pick by the Steelers. He should be a great fit in the Steelers zone blitz scheme. He is a physical corner who is very strong against the run.
Frederick should make the roster and see time as a rookie on special teams.
Unless there are injuries at CB, Frederick should not expect to see a lot of playing time. He could find his way into the field in the nickel but should only expect to see playing time on special teams as a rookie.
If he has the best season of any rookie from A&M then it would qualify as a real surprise.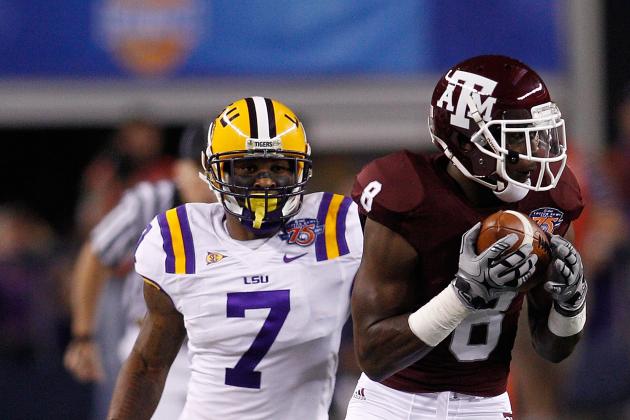 Chris Graythen/Getty Images

Jeff Fuller is the wild card in this rookie class from A&M. He could completely surprise the NFL with a great rookie year, or he could fail to make the Dolphin's roster.
Fuller was not drafted because there were questions about his inconsistent hands. He has the size at 6'4" 224 lbs and speed at 4.58 in the 40 to be a difference maker in the NFL.
The only question is whether he will put it all together on the field. He knows the Dolphin's offense and he has been catching passes from Tannehill for four years. He should be a threat to catch 40 plus passes as a rookie.
It just depends on how much he focuses and how well he catches the ball.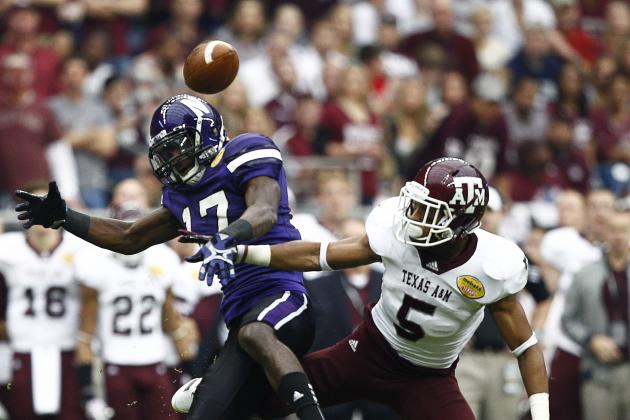 Bob Levey/Getty Images

Coryell Judie, Lionel Smith, Tony Jerod-Eddie, Garrick Williams and Eddie Brown were all signed as undrafted free agents.
Judie signed with the Denver Broncos and is probably the best bet from this group to make an NFL roster. Judie has great speed and cover skills but lost most of his senior season to injuries.
Jerod-Eddie signed with the San Francisco 49ers and is versatile enough to play NG and DE in their 3-4 defense.
Smith, Williams and Brown are likely just camp bodies and should not be expected to make an NFL roster.