Fantasy Baseball: Struggling Big-Name Players on Whom You Have to Cut Bait
Jimenez' velo drop is cause for concern.
Jason Miller/Getty Images
It's always hard letting go of a brand-name player. You always wonder if they are going to turn it around and come back to haunt you.
But while it can be nerve-wracking to drop a big name, it could also be a refreshing start. Sometimes dropping an under-achieving name-value guy for an under-the-radar player is all you need.
Here's a list of a few big-name players who you should cut ties with.
Ike Davis, 1B, New York Mets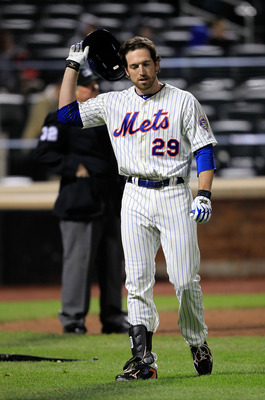 It has not gone well for Davis in the early going.
Chris Trotman/Getty Images
2012 stats: .168 BA, 5 HR, 13 RBI, 11 R.
Ike Davis was diagnosed with Valley Fever in spring training and he hasn't looked right since. He's hitting well below .200 and he was scratched from Sunday's start, perhaps something that is connected with the illness.
Davis was ranked pretty high by many sites coming into the season. Most notably, Yahoo! had Davis ranked at 115 while ESPN had him at 122.
Davis' slump and health concerns are enough reasons to get rid of the young Mets first baseman. First base is a deep position and guys like Bryan LaHair, Adam LaRoche and Luke Scott could still be available.
Alexei Ramirez, SS, Chicago White Sox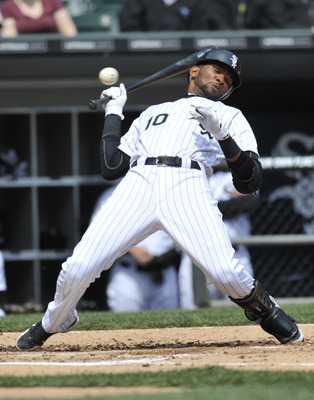 Ramirez is stuck in a slump to start 2012.
David Banks/Getty Images
2012 stats: .203 BA, 1 HR, 14 RBI, 11 R.
Alexei Ramirez was a decent shortstop option at the beginning of the season, but he has fallen way down the rankings.
And while Ramirez has been a pretty steady hitter for his first four years in the MLB (.274 BA and an average of 17.25 HRs), he's been on a bit of a decline.
He hit .290 when he made his debut in 2008, but only hit .269 last year. He averaged 13.3 stolen bases his first three years but only had seven a year ago.
Ramirez isn't exactly a young guy; he'll be turning 31 in September.
Ubaldo Jimenez, SP, Cleveland Indians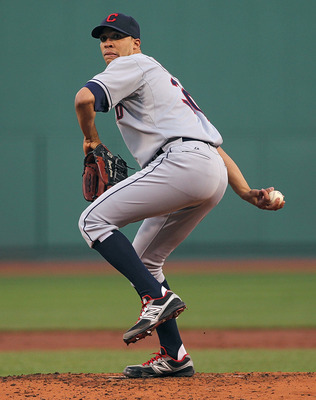 Jimenez is still trying to get back on track.
Jim Rogash/Getty Images
2012 stats: 40 IP, 3-3, 5.18 ERA, 1.78 WHIP, 24 K.
That 2010 season seems like it was forever ago. It was that year in which Ubaldo Jimenez went 19-8 with a 2.88 ERA and an 8.69 K/9 rate.
Jimenez has had a hard time recapturing the magic of that season. He had a disappointing 2011 (10-13, 4.68 ERA) and has been even more forgetful so far.
His K/9 is what's the most staggering. He has been at least 7.46 since making the Big Leagues, but he is only at 5.40 this year.
His fastball probably has something to do with that. Jimenez was throwing close to 97 mph in 2007 and he's down to 92 mph in 2012.
Cut your ties with Jimenez now. It seems like he won't be able to right the ship soon.
Clay Buchholz, SP, Boston Red Sox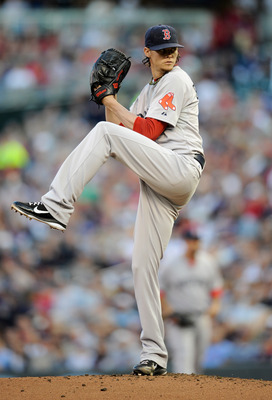 Buchholz's return hasn't been a pleasant one.
Hannah Foslien/Getty Images
2012 stats: 39 IP, 4-1, 8.31 ERA, 1.97 WHIP, 20 K.
Clay Buchholz owns a 4-1 record, but he has an outrageous 8.31 ERA. Don't expect that trend to continue.
Buchholz has allowed at least three earned runs in every start this season. In fact, he's allowed at least five earned runs in every start except for his last one (three earned runs in 6.1 innings vs. Cleveland).
Buchholz was never much of a strikeout pitcher (a career 6.70 K/9), but he's been dreadful this season, posting just a 4.62 K/9 rate.
Buchholz is a gamble right now. The scariest part is that he's losing command, as he has a 5.08 BB/9 rate. Ditch Buchholz for the time being, he's going to kill your numbers.
Kevin Youkilis, 3B, Boston Red Sox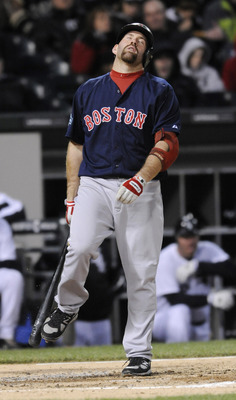 Youkilis is having a hard time staying on the field.
David Banks/Getty Images
2012 stats: .219 BA, 2 HR, 9 RBI, 14 R.
Kevin Youkilis used to be one of the best third basemen in the game. He would hit at least .280 with around 20 home runs and a .400 OBP.
Now he can't even stay on the field.
From 2006-08, Youkilis averaged 145.67 games played. But from 2009-11, Youkilis averaged 119.33 games played.
He's seen his batting average drop from .312 in 2008 to .258 last year. Youkilis turned 33 last month and it seems like his better days are past him.
Adam Lind, 1B, Toronto Blue Jays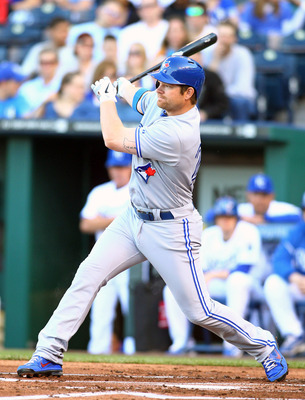 Lind has offered little production in 2012.
Tim Umphrey/Getty Images
2012 stats: .189 BA, 3 HR, 11 RBI, 8 R.
What happened to the Adam Lind that hit .305 with 35 homers a couple seasons ago? For managers hoping that Lind would find that 2009 stroke, well, you've been gravely disappointed, yet again.
The low batting average and on-base percentage has become all too familiar for Adam Lind. In 2010, Lind hit .237 with a .287 OBP and in 2011 Lind hit .251 with a .295 OBP.
He's not off to a good start, either. As mentioned before, first base is a deep position, so you can't wait around for Lind to start producing.
Alfonso Soriano, OF, Chicago Cubs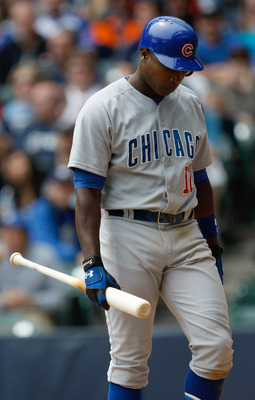 Soriano is homer-less so far in 2012.
Scott Boehm/Getty Images
2012 stats: .250 BA, 0 HR, 17 RBI, 4 R.
In case you were wondering, yes, people still have Alfonso Soriano on their teams. He's owned in 28 percent of Yahoo! leagues.
Obviously the people who own him aren't expecting the Soriano of the early-to-mid 2000s, but Soriano still showed decent home run numbers (he averaged 24.75 homers from 2008-11).
He has yet to go yard this year, which could be a sign that it's time to let go of Soriano. He doesn't have speed anymore, and he'll be lucky to score 50 runs this season.
John Danks, SP, White Sox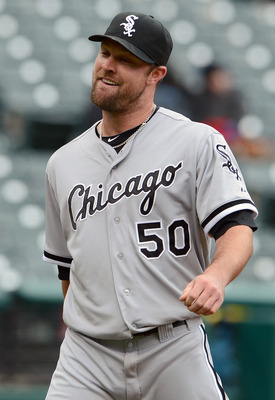 Danks hasn't been effective this season.
Jason Miller/Getty Images
2012 stats: 47.1 IP, 2-4, 6.46 ERA, 1.61 WHIP, 26 K.
John Danks has been downright awful this year and he didn't look any better in his start on Monday. Danks lasted just three innings, giving up nine hits, three walks and five earned runs.
In eight starts for Danks this season, he has only three quality starts. And the scariest part about Danks: His BB/9 is the highest it's been in his Major League career (3.86), while his K/9 has been the lowest (5.28).
That's not a good combo. Get rid of Danks now.
Keep Reading