St. Louis Rams: News and Notes on Stadium Lease and Rookie Minicamp
May 11, 2012

Welcome to Friday's St. Louis Rams "News and Notes at Noon," the one-stop locale for all major Rams headlines and other information of interest to Ram Nation. 
Rams Rookie Minicamp Starts Today 
Jim Thomas of the St. Louis Post Dispatch details the opening of Rams rookie camp today.  
Thomas states that the Rams will have 39 players on the field today and tomorrow, including 10 draft picks. 
Rams head coach Jeff Fisher announced what he's looking for in the minicamp: 
"We're going to learn not only the football — but the concept of how we practice, how we install. They're going to find out about the training room, the weight room, community relations, player development, meet the coaches.

We're going to watch their movement skills, (and) assess their conditioning levels."
St. Louis Updating Scouting Department
According to a report from the aforementioned Jim Thomas for stltoday.com, general manager Les Snead is adding former Atlanta Falcons scouts Ran Carthon and Taylor Morton. Both are heading to the Gateway City to join the Rams scouting and personnel department.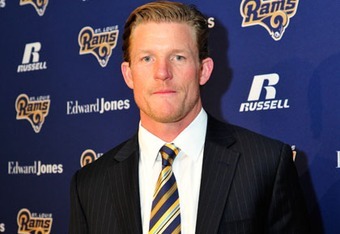 According to Thomas' report, Rams sources confirmed Wednesday that Morton will take over as the Rams collegiate scouting director and Carthon will lead the pro personnel department.
Three people within the Rams scouting department will not be kept: vice president of player personnel Mike Williams and scouts Russ Bolinger and Brandon Schwab will not return. 
It seems clear that Les Snead saw things that he wanted to adjust or upgrade in regards to the Rams scouting department.  
When considering the Rams recent 15-65 stretch and an overall lack of success in regard to the NFL draft, it is of little surprise to see Snead making changes.  
St. Louis and Rams Very Early in Lease Negotiations
According to Mike Sando of ESPN, the Rams and the St. Louis Convention and Visitors Commission (CVC) are in the early stages of what could be a long lease negotiations process. 
Sando points to the fact that it took the Vikings years to get their stadium situation squared away. Sando asserts, rightfully so, that Rams owner Stan Kroenke is a patient man. 
Sando also touches on arbitration, speculating that—if the Rams and the St. Louis CVC go to arbitration (which would begin on June 15 if a deal is not struck by then)—an arbitrator could eventually offer an appropriate deal for the CVC to accept or reject.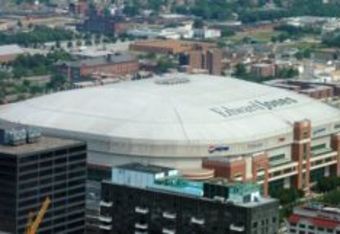 Sando says that if the CVC were to accept the arbitrator's ruling, that the Rams would then be bound to the proposal, keeping the Rams in their lease with the CVC through 2025.  
However, if the CVC rejects the arbritrator's ruling, Sando asserts that the Rams would be free to potentially move or consider other options in St. Louis, such as a year-to-year lease. 
St. Louis Post Dispatch Columnist Discusses Costs to Upgrade Edward Jones Dome

St. Louis Post-Dispatch columnist Bryan Burwell wrote an insightful and informative piece today that touches on cost issues related to proposed upgrades and renovations to the Edward Jones Dome (to be revealed on Monday). 
Burwell also delves into the NFL's G4 loan program and how it could relate to negotiations between the Rams and the CVC. 
He also talks about how theoretical costs of $200 to $450 million to upgrade the EJD look better and better when considering how costs are on the rise for NFL stadiums such as those in San Francisco and in Minneapolis. 
Finally, Burwell correctly argues that Rams fans should remain calm regarding Monday's revelation of the Rams counteroffer by the Missouri Attorney General.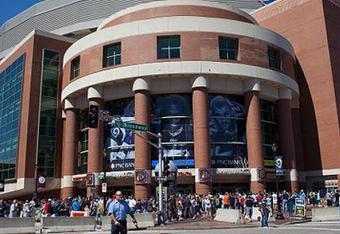 He correctly asserts that this is one step in the process—a place for bargaining to begin. Hopefully both the chicken littles and the conspiracy theorists will remain reasonable.
However, that is extremely unlikely. 
St. Louis Media Member Feels that Rams May Be Angling for New Stadium in Metro St. Louis 
In a submission for 101sports.com, Alvin Reid suggests that the Rams may be using leverage in an attempt to ultimately secure a new stadium in the St. Louis metro area. 
Reid boldly suggests that the Rams do not want upgrades at the EJD that would include a retractable roof, but that the organization really wants $200 million and concessions for a new stadium, most likely in St. Louis county. 
Reid points to the possibility of construction at the former Chrysler plant grounds in Fenton, a long rumored potential site for a future Rams stadium. 
Reid also insists that Stan Kroenke wants to convince people that it is silly to put that much money into the EJD when you could use it on a down payment for a future new stadium in the region.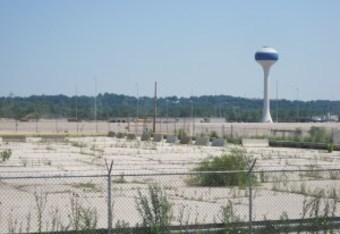 Quarterback Sam Bradford Leads Keep Gym In School Event
Sam Bradford will not only lead the offense of the St. Louis Rams this fall, but recently led a St. Louis-based NFL Network "Keep Gym in School" event, according to Nick Wagoner of stlouisrams.com.
Bradford shared the following thoughts regarding the importance of Physical Education and exercise:
"Besides the fact that it was my favorite class in school, my mom was a P.E. teacher for almost 30 years so gym class is something that is really special to me and my family.

Now that schools are trying to cut back on it, I think it's important that the government and school districts understand just how important it is for these kids to stay physically fit and active."
Wagoner shared many more details about the event, including the direct work that Bradford put in with St. Louis-area students. 
According to the report, it seems that Bradford had a great time helping the kids and setting a terrific example: 
"It was a blast just to see them out here having fun today, that's the main point and I had a blast, too. That's what it's all about."
Rookie Previews: Fifth, Sixth and Seventh Round Picks
Wagoner, the stlouisrams.com senior writer, continued his look at the Rams rookies with previews on the Rams fifth-, sixth- and seventh-round selections. 
Wagoner details guard Rokevious Watkins, kicker Greg Zuerlein, linebacker Aaron Brown and running back Daryl Richardson. 
The piece includes some great quotes and exemplary background information on each of the aforementioned players. 
Have a great day as always, STL Rams Nation.  
Shane Gray covers the St. Louis Rams daily as a Featured Columnist for Bleacher Report. You are encouraged to check out the rest of his work here. Gray also owns and operates stlramscentral.com.