10 Minor League Players Guaranteed to Be Called Up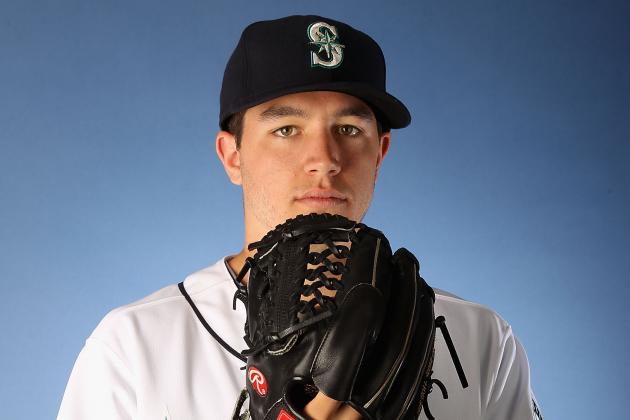 Christian Petersen/Getty Images

With the recent promotions of players like Mike Trout and Bryce Harper to big league clubs (and the early success that indicates they are here to stay), baseball fans are starting to wonder who will be the next rising stars to get the call.
There are still hundreds of talented prospects waiting for their turn in the minor leagues. Each farm system has a star or two that may be called up late in the season when the rosters expand to fill a bench or bullpen role. And some teams even have players that could come up earlier and see immediate time like Trout and Harper.
Here are the 10 players who are guaranteed to be called up during the 2012 season:
Begin Slideshow

»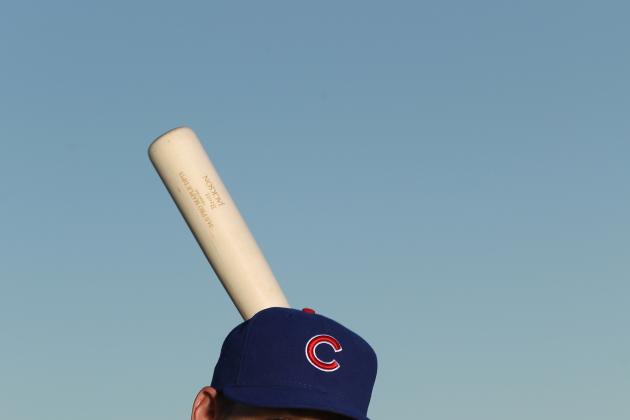 Ezra Shaw/Getty Images

I'm starting this one off on a personal note. Jackson played at one of my rival high schools in the Bay Area in California (Miramonte High School), and I squared off against him on varsity twice in my life. The first time we played, he pitched against us.
Guess what happened...I strode up to the plate and watched three straight pitches whiz by me. Fastball, fastball, fastball; grab some pine, kid.
My point is, I knew Jackson would go places, and here he is now, one of the top prospects in all of baseball and soon to join the Cubs outfield. Jackson has torn it up in the minors since day one, and with the last-place Cubbies looking for all the help they can get, he will get the call at some point in 2012 to show what he can do.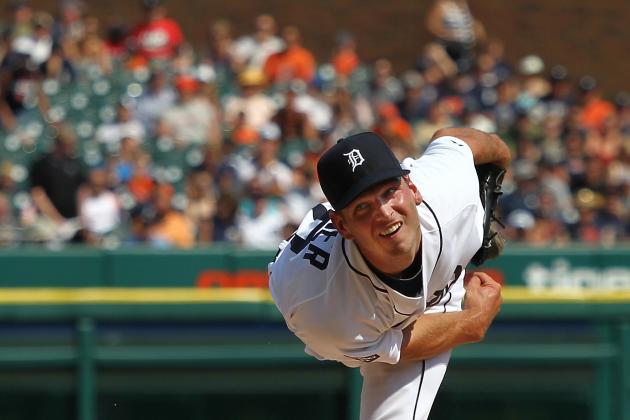 Dave Reginek/Getty Images

Though Turner is just 21 years old, he's already on the brink of cracking the rotation for a playoff contender. Time will tell how much longer the Tigers can deal with guys like Max Scherzer pitching every fifth day.
Before the season, Baseball America ranked Turner as the 22nd-best prospect in baseball, and for good reason. The young gun has electric stuff, racking up some ridiculous strikeout numbers in the minors since being drafted.
So far this season, Turner is 1-2, but sports a 1.66 ERA. Last season in Triple-A, he had a strikeout to walk ratio over 6.00. Look for another late-season call up like last year, though he may spend a little time in the bullpen to acclimate himself.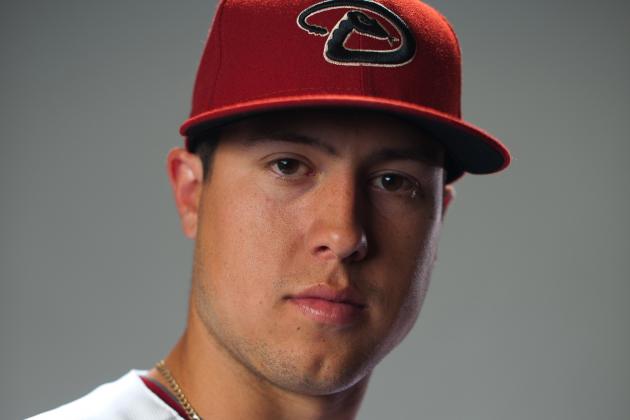 Rob Tringali/Getty Images

In case that whole division-defending thing doesn't work out for Arizona this season, they can at least fall back on the knowledge that their minor league pitching is absolutely, unfairly loaded. Skaggs is part of a group of young players (another to come on this list) the D'Backs are really excited about.
The big league club has a pretty good rotation as is, but they could use a little firepower down the stretch. And who better than the 13th-ranked prospect in baseball coming into 2012? Skaggs has overwhelming stuff for such a young arm.
In 2011, he had 198 strikeouts, and in four seasons in the minors has a K per nine over 10.00. His career minor league ERA of 3.04 is nothing to scoff at either. I'll be looking for Skaggs to be called up no later than August 1st.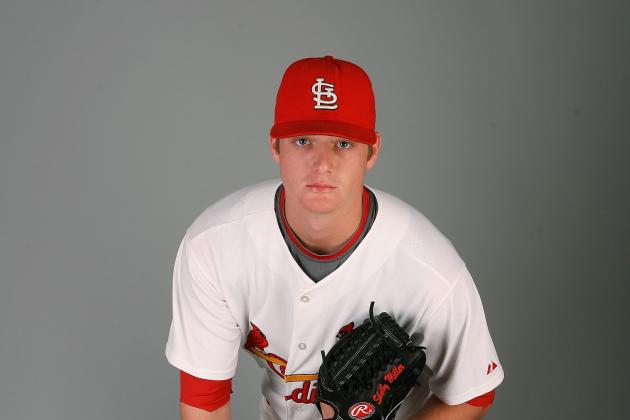 Doug Benc/Getty Images

The No. 8 prospect in the minors is a secret weapon lurking for the Cards down in Triple-A right now. If either of their injury-prone aces (Adam Wainwright and Chris Carpenter) go down late in the season, they can call up Miller, who has a stellar minor league repertoire.
Miller has gotten off to an average start in Triple-A this season, but if his 11-plus K per nine is any indication, he'll turn things around. Not to mention that in Double-A last season, Miller posted a record of 9-3 with a 2.70 ERA.
As if the Cardinals needed any more pitching, they are spoiled rotten with Miller here. He's probably going to come up and at least get a dip in the bullpen when rosters are expanded later in the summer.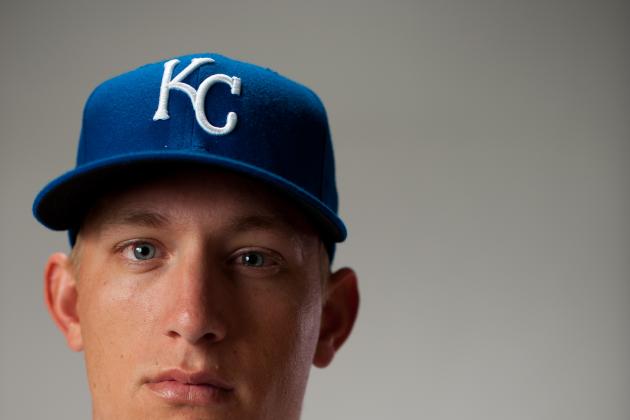 Rob Tringali/Getty Images

The former first-round pick and 23rd-rated prospect coming into 2012 is more than likely going to be called up midway through this season. Kansas City is hurting for quality starters, and Montgomery has been their top pitching prospect for a while.
He's a tall, skinny lefty with top-of-the-rotation potential. His last season in Triple-A was a bit rocky, but his talent is too overwhelming to ignore. Montgomery should get a shot here soon, and he'll bring pretty impressive career numbers to the bigs with him.
While a 1.26 WHIP and 3.55 career ERA doesn't look like ace potential, the kid is only 22 years old and will get a real chance to figure it out in a couple months.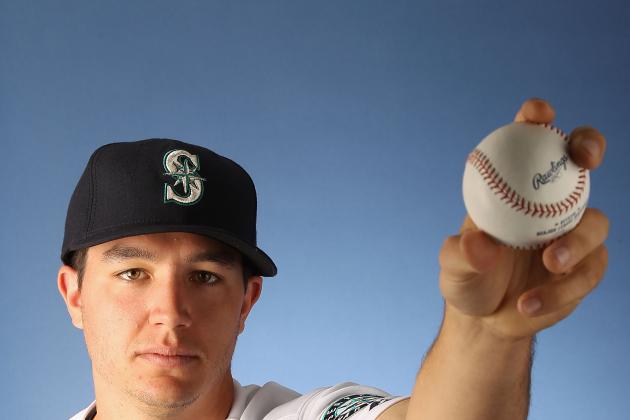 Christian Petersen/Getty Images

This is actually Hultzen's first season in professional baseball, but this kid is a gem. I fully expect him to be seeing time on the Mariners pitching staff by the time September rolls around.
You may think guaranteeing that a 22-year-old who has only made six starts in Double-A for his entire career will get called up in 2012 is ludicrous, but his numbers speak for themselves. So far, Hultzen is 2-3, but has a 2.35 ERA and a 1.11 WHIP.
Not to mention, Hultzen has a 10.0 K per nine. He's going to get a shot, and the Mariners would be smart to make it sooner rather than later.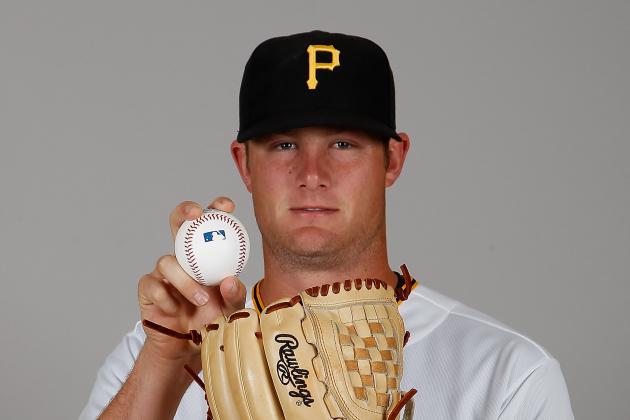 J. Meric/Getty Images

Cole is another guy who is in his first professional season, but will most definitely get a call-up. The first overall pick of last year's draft was the most sure thing since Bryce Harper and Stephen Strasburg were drafted.
He's going to absolutely dominate people in the big leagues. Cole put together a pretty ridiculous career at UCLA, and is carrying it over to the show. He has 34 strikeouts in Single-A so far, compared to 10 walks. His WHIP is almost microscopic, hovering just over 1.00.
So why will a guy in Single-A get the bump all the way to the majors this year? Well, the Pirates have high expectations for their team in 2012. And sure, they could use a bat, but they can't rely on Erik Bedard and A.J. Burnett all year.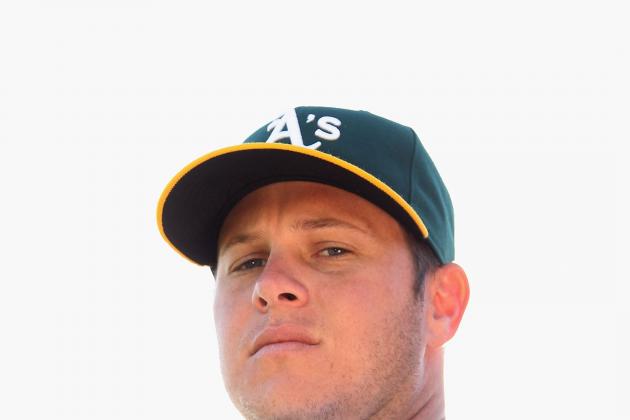 Christian Petersen/Getty Images

Unfortunately for A's fans, this is just another young gun prospect in a long line of talented pitchers who have come to the organization via trade. This is unfortunate because he's probably going to be shipped elsewhere just after debuting for Oakland.
I hope that's not the case, because a future staff with Jarrod Parker, Tyson Ross, A.J. Cole and Sonny Gray along with Peacock is exceptionally exciting. Peacock is next in line to follow Parker and Ross to the bigs.
In time split between Double-A and Triple-A in 2011 for the Nationals, Peacock went 15-3 with a 2.39 ERA and a 10.9 K per nine and a 3.77 strikeout-to-walk ratio.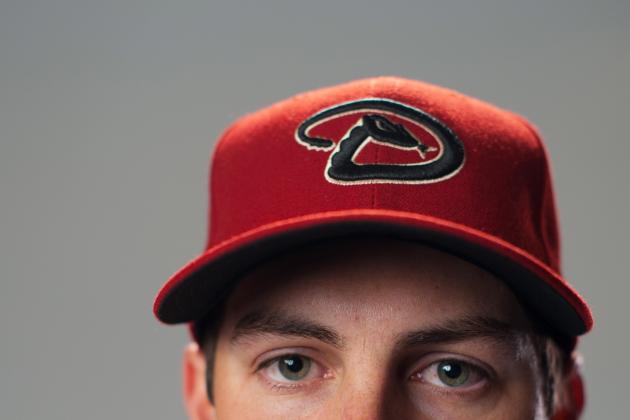 Rob Tringali/Getty Images

Bauer also is a fantastic pitcher from UCLA who will be coming up through the Arizona system at some point in 2012. The D'Backs are really excited for the potential Bauer brings. He's just a little guy (Lincecum-sized), but he rears back and throws gas.
He came into the season as the 9th-rated prospect and was the 3rd overall pick of the 2011 draft. His 12.6 strikeout per nine ratio is out of this world, and the control is surprisingly good to go with it at his age.
I expect Bauer to get a late-season call-up. The Diamondbacks are going to want to see what this kid is made of, and he could be a power arm to add to the bullpen or the back end of the rotation for a playoff run.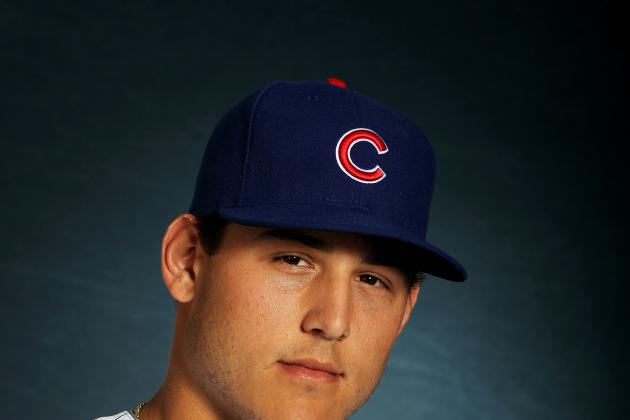 Jamie Squire/Getty Images

Rizzo was the big prize in a trade that sent power arm Andrew Cashner to San Diego this winter. He's blocked by the ridiculously hot start by Bryan LaHair so far, but Rizzo should get a shot with the Cubbies off the bench later this season.
He has had some major league experience, though it hasn't exactly gone well so far. The big slugging lefty first baseman has a massive amount of power potential. In the minors, he's already had two 25 home run/100 RBI seasons.
And in 2011 and 2012, respectively, he's hit .331 and .356. If he can start hitting for average to go with the power, he could be a really dangerous bat to pair with Brett Jackson for the future of the Cubs offense. He's going to have to redeem himself for his .141 batting average last season in a brief call-up.