MLB Trade Deadline 2012: 5 Players the Detroit Tigers Should Acquire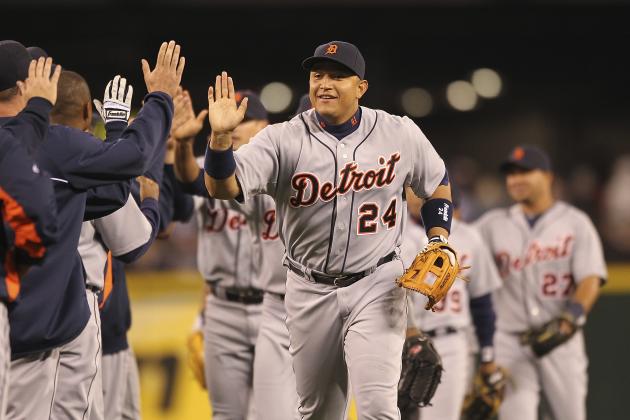 Otto Greule Jr/Getty Images

The Detroit Tigers, amongst early favorites to contend for the 2012 World Series title, have sputtered out to a .500 start with lackluster offensive production, a severe lack of speed and inconsistent pitching.
Luckily for Jim Leyland's bunch, they play in the mediocre AL Central, which will give them some time to figure themselves out, but if they get overly patient, they could see the division slip away from them, as the 2011 Boston Red Sox did.
It is hard to pinpoint exactly what the main cause for the Tigers' slow start is, but there are certainly some clear candidates. To begin, a bullpen that gave the Tigers a 77-0 record after seven innings in 2011 has already lost them six games in 2012. Beyond that, Brennan Boesch and Delmon Young, most notably, have produced poor numbers to begin the year. Also, the Tigers have had some starting pitching woes, although with seven quality starts in a row, they seem to be turning that around.
Dave Dombrowski had a great 2011 trade deadline and will need another one if the Tigers are to have a legitimate chance at dethroning the Texas Rangers.
Begin Slideshow

»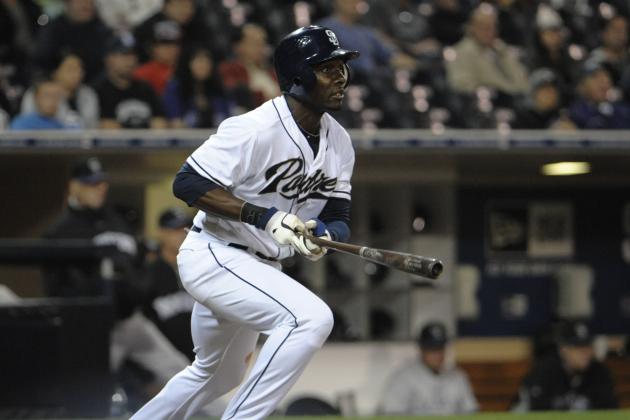 Denis Poroy/Getty Images

Hudson, while having a poor year to this point, looks to be a perfect fit for the Tigers on paper. He may not be the same player he once was, but he is certainly an upgrade at second base for Detroit and brings them a variety of tools they are seriously in need of.
To begin, Hudson brings Gold Glove defense to the second base position, which is manned now by Ryan Raburn, a defensive liability. Furthermore, Hudson brings speed to a lineup that needs it. Texas' speed and ability to produce runs without the homer provided a big advantage in the 2011 ALCS. Hudson stole 19 bases last year, a career high.
Offensively, Hudson isn't much of an upgrade from Raburn. However, with some valid protection, his offensive numbers might validate bringing him into the fold for his defensive prowess.
Hudson, 34, would be a cheap, short-term option that could fill some holes for the Tigers. In addition, being perhaps the most charismatic player in all of baseball, the journeyman second basemen would give some heart to a team desperately lacking it in the wake of the Victor Martinez injury.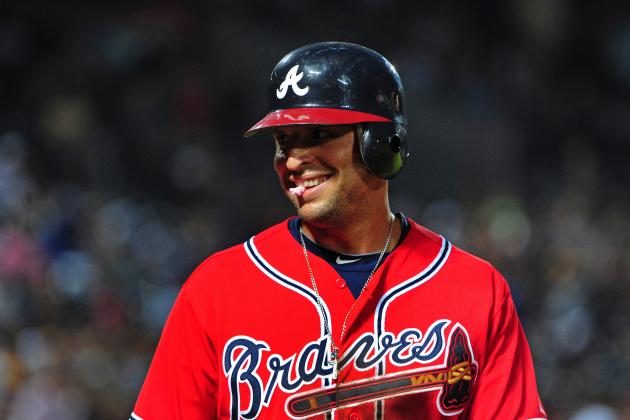 Scott Cunningham/Getty Images

While talks between the Tigers and Braves broke down over the summer involving Prado, Detroit might be wise to start them up again. Delmon Young, after a poor start the season and off-the-field issues, is a much less appealing trade chip than he was over the summer, however, so the Tigers would need to show Atlanta some other sort of a deal.
Prado is an upgrade over Raburn in every facet of the game, and beyond that, plays more positions than just second base. The Tigers could plug Prado in at third as well, and even the outfield. Prado hits for average and a fair amount of power, hitting 13 homers last year, and would provide the Tigers with a legitimate hitter in the second spot in their lineup.
While Prado doesn't bring much more speed to the lineup, he does know how to handle the bat and move runners along. Bringing in Prado would allow the Tigers to move Brennan Boesch into a position in the lineup that he is more suited for and provide them with good bench depth.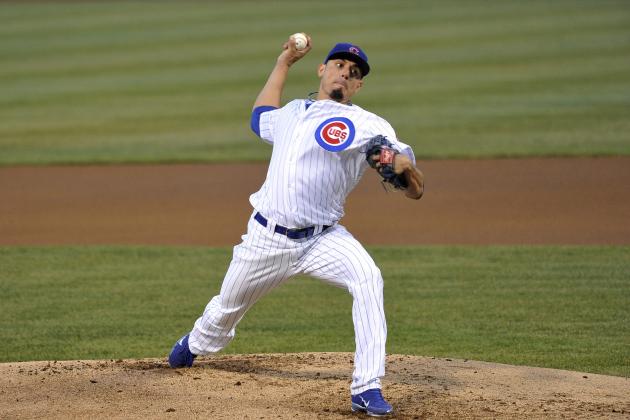 Brian Kersey/Getty Images

Over the summer, rumors arose that the Tigers may look into acquiring Matt Garza. However, they refused to include Jacob Turner in a deal for the Cubs' talented right-hander. The risk may be worth the reward now, however, for the Tigers, with Max Scherzer off to a very lackluster start in 2012.
Garza went 10-10 for a bottom-dweller in the Chicago Cubs and missed out on many wins due to Chicago's sub-par bullpen. He had a solid 3.32 ERA that would only be aided by the spacious confines of Comerica Park and would give the Tigers an edge in starting pitching against both the Yankees and Rangers.
With Justin Verlander, Doug Fister and Matt Garza at the top of a rotation in a playoff series, the Tigers would be very formidable, especially if the offense figures things out.
With Mike Illitch, the Tigers owner, very intent on winning now in Detroit, he may tell Dombrowski to pull the trigger on a move that makes the Tigers real contenders this year, as he did with Prince Fielder.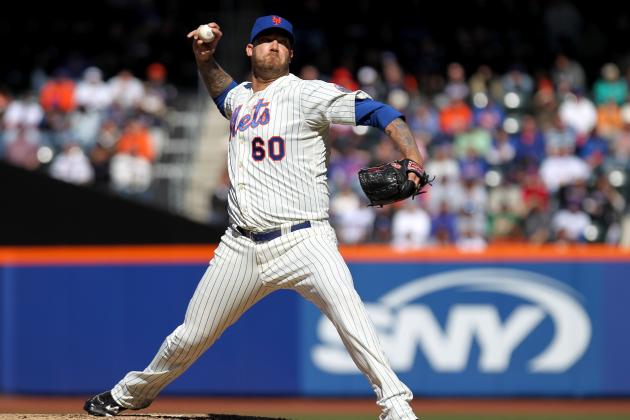 Nick Laham/Getty Images

Adding Rauch may not be the flashiest move for the Tigers, but it would certainly be a helpful one. Rauch would be an affordable acquisition that could sure up a Tigers bullpen that is shaky this year and was a big part of the Tigers' success in 2011.
Rauch is a dependable, talented reliever with playoff experience, as well as experience as a closer. In Seattle the other night, Jim Leyland watched Octavio Dotel fall apart in the ninth inning as a fill-in for Jose Valverde. Rauch, who is familiar with the American League, would be a much more reliable closing option on days when Valverde needs to rest.
Furthermore, adding Rauch gives the Tigers a bullpen with Valverde, Joaquin Benoit, Dotel and Phil Coke as counterparts, all of whom are very solid relievers.
If the Tigers want to return to the ALCS, they need to see the bullpen that was so dominant last year return to form, and Rauch would help solidify that.
Kevork Djansezian/Getty Images

While the Dodgers may be less willing to deal Ethier than may have been earlier, the Tigers should look into acquiring the Dodgers' right fielder if it turns out that the Dodgers are not as good as their early record seems to suggest.
If a deal involving Brennan Boesch, Rick Porcello and a young pitcher like Andy Oliver is enough to entice the Dodgers, the Tigers would be wise to jump at the opportunity to acquire Ethier. The 30-year-old lefty is still in the good years of his career and is a significant upgrade over both of the corner outfielders for the Tigers, both offensively and defensively.
A lineup that featured Miguel Cabrera, Prince Fielder, Victor Martinez and Andre Ethier in consecutive order would come very close to matching the lineup that the Rangers feature. Although the health of Martinez is a concern, Dombrowski would have to look at those names and be enticed.
This move would be the most costly for the Tigers, but would easily have the highest reward.