Fantasy Baseball: 6 Under-the-Radar Pickups You Must Make in AL-Only Leagues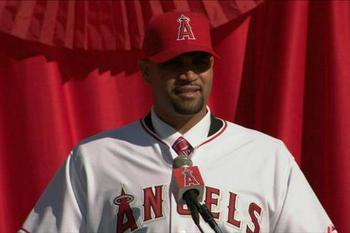 Photo courtesy of Google images.
Fantasy baseball has become almost as essential to baseball fans as chips and beer are to football fans. Creating a fantasy team and battling friends is something MLB fans live for and baseball would not be the same without it.
However, constructing a team that does not just feature big names like Albert Pujols or Prince Fielder is tough. It's hard to find reliable information concerning specific up-and-coming, young talent.
Luckily, I have put together a list of six of my top under-the-radar pickups that would fortify an AL-only lineup without breaking those illustrious MLB purse strings. Check out the list and let me know what you think.
1. Michael Saunders, Seattle Mariners (6 Percent Owned)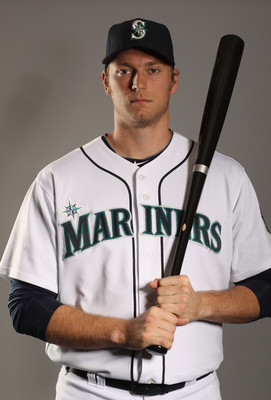 Photo courtesy of Google images.
Currently, Michael Saunders mans center field for the lowly Seattle Mariners in the American League west. Although he has struggled as a whole this season, as of late, he is coming along more strongly.
Over his last 15 days, he is hitting at a .300 clip with three home runs and a stolen base. On the young season, however, he is batting just .216 with four home runs and 12 RBI over his first 97 at-bats.
In 233 major league games, Saunders is a .199 hitter with 16 home runs and 57 RBI; however, the most games he has played in a single season was 100 back in 2010.
Saunders looks to be the future center fielder for the Mariners, and although it might take a bit of time for him to develop into a major league ball player, scouts and critics seem to think he will be worth it in the end—as long as he continues to play every day.
Saunders is definitely an underdog pick in an AL-only league, and it might be worthwhile to grab him.
2. Josh Reddick, Oakland Athletics (9 Percent Owned)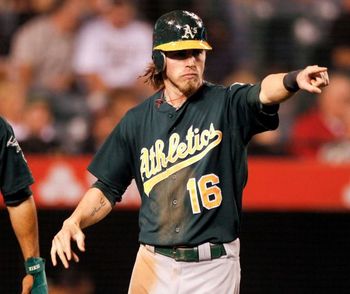 Photo courtesy of Google images.
The former Boston Red Sox farmhand Josh Reddick is finally receiving consistent playing time in the outfield. Somehow—most likely because he plays for the Athletics—he continues to fly under the radar and surprise everyone.
The 25-year-old Georgian is putting together a strong season for his under-the-radar ballclub. Over his 29 games played, he is batting at a modest .265 clip and has smashed six home runs and driven in 13 RBI.
If he keeps up this pace, he is projected to finish with 32 home runs and 70 RBI while batting .265. Over his career, Reddick is a .252 hitter with 16 home runs and 50 RBI in his 172 games.
The fact that he plays for the Athletics, who are in one of the tougher divisions in baseball, makes it easier for him to flourish because he is not in the spotlight and critics are not expecting him to do as much as a top young slugger on the Yankees, for example.
Reddick is definitely a great choice for an AL-only format if you are looking for an outfield bat with some pop.
3. Alex Liddi, Seattle Mariners (4 Percent Owned)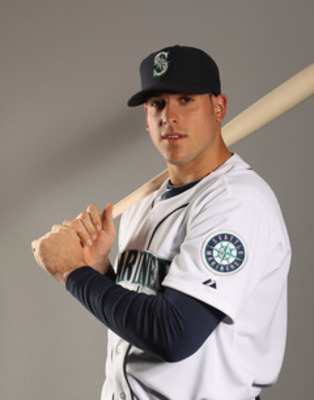 Photo courtesy of Google images.
The 23-year-old third baseman from Italy, Alex Liddi, is stringing together a strong season for the Seattle Mariners and continues to get more and more playing time.
Liddi is hitting at a .292 clip with two home runs and five RBI in just 14 games; if he continues on his current pace, he will finish with around 10 home runs and 25 RBI while batting .292.
He has only appeared in 29 career games and is hitting .261 in those contests with five home runs and 11 RBI. Although he has not posted those types of numbers at the major league level, he definitely is capable.
Last season with AAA Tacoma, Liddi smashed 30 home runs and drove in 104 while hitting around the .250 mark. Historically, he has not hit for a high average, but you can count on his power numbers continuing to increase as he gets more at-bats under his belt.
Liddi is definitely another great under-the-radar AL-only pick who has a bright future ahead of him.
4. Chris Davis, Baltimore Orioles (10 Percent Owned)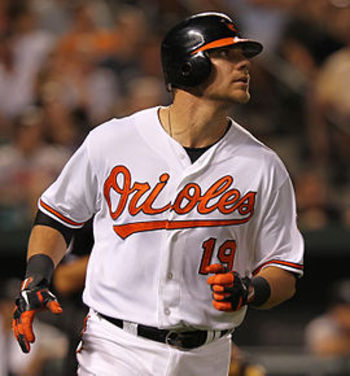 Photo courtesy of Google images.
The Baltimore Orioles received Chris Davis in the trade that sent reliever Koji Uehara to the Texas Rangers at the trade deadline last season, although he struggled last season to find his stroke with his new club.
However, he trained well in the offseason and he came prepared to spring training. He began the season 12-for-his-first-34 (.353 batting average) with a home run.
The 26-year-old is currently hitting .288 on the young season with five home runs and 14 RBI. If he continues at this pace, he will finish the first full season with the Birds with 27 home runs and 76 RBI in 151 games.
Over his career, he is just a .255 hitter, so his average might dip a bit below .288. But if he continues to show off his power, he could definitely play an integral role in the Orioles success this season.
Not to mention—Davis can now be used as a relief pitcher after he collected his first major league win in the 17-inning affair in Boston on Sunday afternoon. Davis is a great choice as an under-the-radar AL-only player as he continues to flourish in Baltimore.
5. Tommy Milone, Oakland Athletics (7 Percent Owned)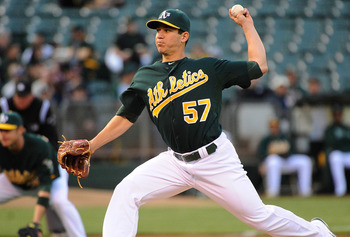 Photo courtesy of Google images.
The 25-year-old southpaw out of California, Tommy Milone, is one of the up-and-coming young hurlers for the Athletics. Milone is a former Washington National, who made his debut for the nation's capital last season.
This year, Milone sports a 4-2 record with a respectable 4.42 ERA over his first six outings. He has tossed 36.2 innings and allowed 18 earned runs on just 30 base hits—including five home runs, 11 free passes and 19 strike outs.
The fact that he has given up less hits than innings pitched is a very good sign; he has great control, and needs that in order to be successful at the major league level.
Overall, in 11 career starts between the Nationals and the A's, he holds a 5-2 record with a 4.16 ERA. Milone looks to be one of the better, less-known pitchers around the league.
He would definitely be a nice choice if you are in the market for a young, starting pitcher who can pick up 12-14 wins by the end of the season.
6. Jack Hannahan, Cleveland Indians (9 Percent Owned)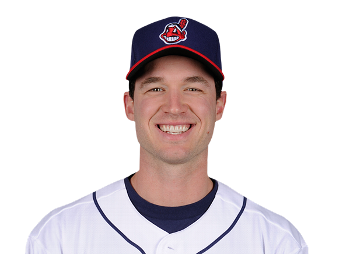 Photo courtesy of Google images.
Although the Cleveland Indians third baseman Jack Hannahan has been around for five seasons, he has never really made a big impact at the major league level.
This season, he seems to have flipped a switch and become a different hitter. Currently, he is on a seven-game hitting streak. Over that stretch, he is 10-for-24 (.417 batting average) with four doubles and eight RBI.
On the young season, Hannahan is batting .291 with two home runs and 16 RBI for the first-place Indians. However, over his career, he is just a .235 hitter with 26 home runs and 146 RBI in 426 games played.
Hannahan's success might be limited this season, so you should jump on the bandwagon as soon as possible because you never know how much longer he will stay hot.
He would be a nice addition as a backup utility player in an AL-only league.
Follow me on twitter: @Alex_VanRees
Keep Reading